In the 1990s, few people in Georgia viewed the legal profession as a business. Founded in 1995, the Kordzadze Law Office offered its clients innovative services and a progressive approach that may have seemed outrageous at the time but ensured that the company's list of loyal clients now includes dozens of successful companies, while local and international index firms routinely list the law office and its founders as a top category representative of the legal profession. We spoke to Zviad Kordzadze – a lawyer with bold ideas, hundreds of cases won and interesting views that extend beyond the field of law.
Aside from any widely accessible standard information, who is Zviad Kordzadze? How did you establish yourself as a successful lawyer, and what helped you achieve such impressive results?
People who started their business in the 1990s, when business image and reputation were not viewed as a key advantage, learned a lot through trial and error. We helped establish the sectors in which we were operating. It was my generation that shaped the legal business as we know it today. This may sound strange to some people now, but we started out at a time when there were no meeting spaces or anything else. For example, when I first saw an electronic weather board at a petrol station in Tbilisi, that is when I started to hope that we would become part of the modern world. To give you an idea about the environment in which I started practicing law, we composed our first business documents and regulations with the help of the Norton programme, which was little more than a typewriter with a blue screen. If we wanted to send a message, we had to wait two minutes for the computer to establish a connection with the web, and a similar amount of time to send the document. Georgia did not even have mobile phones at that time. My first piece of business equipment was a pager that was given to me by a client who wanted me to contact him in case of a problem. All of this may seem funny right now, but that is what we had to deal with.
We are no longer surprised to see every new idea or undertaking being viewed from a commercial perspective, but that was not the case when you started your firm. When did you start viewing the legal profession as a business, rather than just a job?
Before practicing law, I had some experience in the field of small business. Nothing substantial, but still… When my parents were unable to continue supporting me financially, I had to do something. My friends and I decided to transport unlicensed Coca-Cola from the Kutaisi lemonade factory to Tbilisi and sell it to local shops. This was happening during the Mkhedrioni era, and it was an extremely bold move by us. We loaded two small vehicles with bottles and set off for the capital. We were stopped by armed men on several occasions. They drank some of our Coke, kept some more for themselves, and let us proceed. We took a detour around the Rikoti tunnel, which was controlled and operated by Mkhedrioni men like a customs checkpoint. Then we had to deal with burst tires in Mtskheta, before finally reaching Tbilisi and starting to sell our product. We were left with very little money. Afterwards we conducted similar activities on several occasions. What I am trying to say is that even before becoming a lawyer, I was always looking for ways to make money. I therefore approached the legal profession as a business from the very beginning. We only had the Bar Association in Georgia at the time. They asked me to pay $500 for membership. Instead, I decided to start my own business – not as a private lawyer, but as a law office, together with my partners Gocha Svanadze and Irakli Okruashvili. We were the first law firm in Georgia to be paid for our services by the hour. People even joked that Kordzadze had an hourglass on his table, making money each time he flipped it over. We introduced monthly fees, as well as the concept of a family lawyer. All of this meant that we were conducting business. We were doing so in an organized manner and by observing all formalities, signing agreements, and paying taxes.
What motivated you as a lawyer to remain in this business?
I can tell you exactly what motivated me. As part of the joint program carried out by the Embassy of the United States in Georgia and USAID, I travelled to the US in 1996. I was working for the Young Lawyers' Association back then, and I was one of several representatives of successful NGOs who were chosen to travel and meet their American counterparts. We held meetings in several states, the final stop being New York. This was when I fell into a state of amazement from which I still have not recovered. Just imagine – you live in Tbilisi without electricity, natural gas, or hot water, and suddenly you find yourself in New York City. I lived two streets down from Broadway and got a sore neck as I looked up at the skyscrapers for four days in a row. I barely slept. Other cities impressed me too, but New York left a particular impression. It was also the first time I found myself inside the office of a proper legal firm – on the 47th floor, with numerous desks, and lots of light. This experience changed my life. I saw that there are successful countries and cities where people can live in good conditions by taking advantage of the opportunities that they have. I asked myself: even if we cannot live likein the US, can we not at least try to live better than we do now? Then came the 1997 judicial reforms, and I found myself at the center of legislative changes in the country.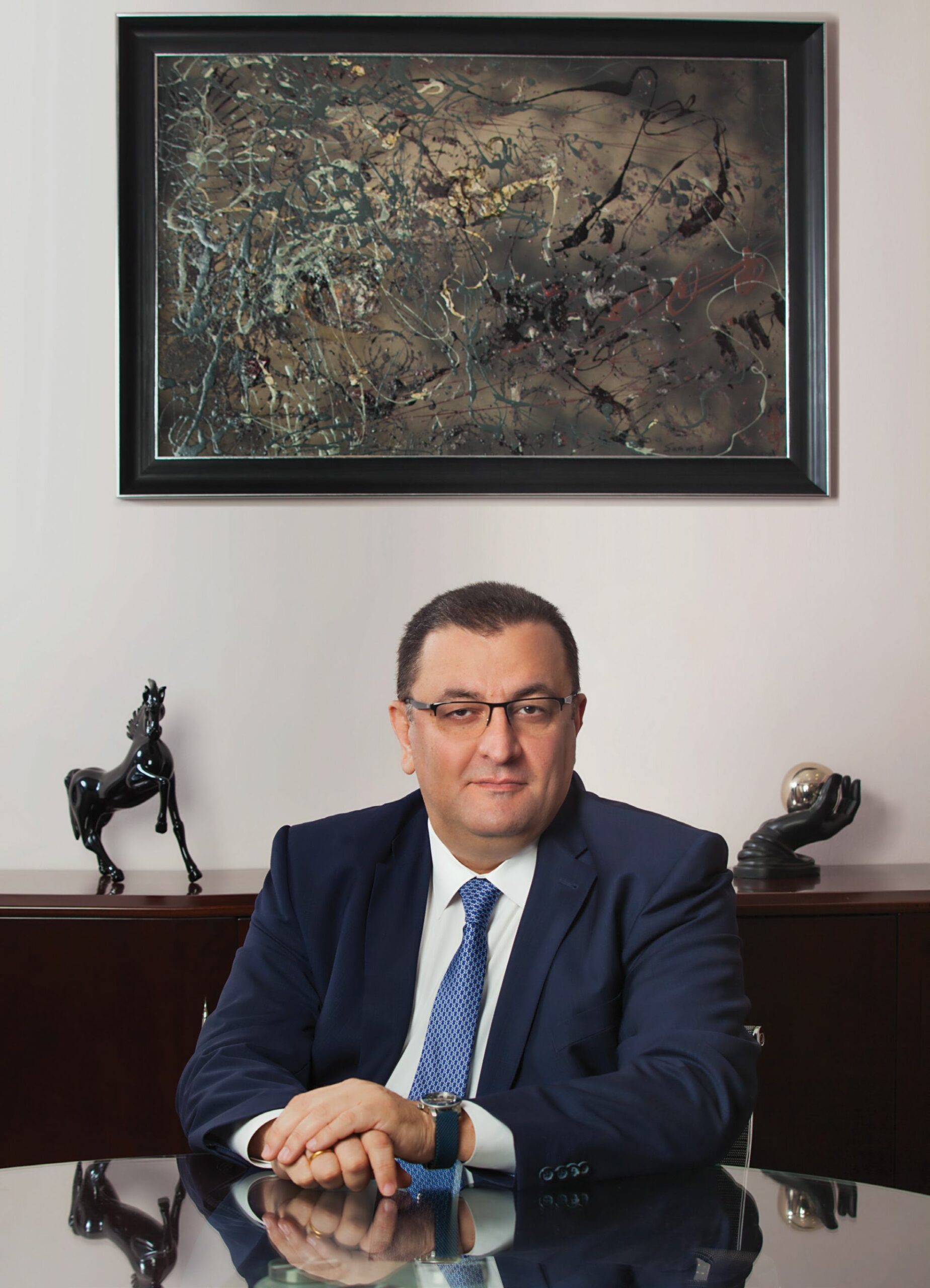 How profitable is the legal profession as a business?
It can be quite lucrative, but only if you have the right approach. You must be fully focused on clients' interests and achieving results for them. This business allows you to have a good life. It requires a lot of hard work, but it pays off. You must bear in mind that these results cannot be achieved in one or two years. The younger generation often seeks to achieve everything quickly. However, the ones who persevere and show patience will reap the rewards. In their case, annual revenue will exceed tens of thousands of GEL. This will allow them to have a beautiful house and a nice car, provide their children with a good education, help other people, and so on.
Do you see yourself as a self-made businessman?
I would say that the businessman Zviad Kordzadze is my own product. My parents were teachers during the Soviet era. They had to wait twenty-three years for a flat and twenty-one years for a telephone. When they finally got both, I was happy about it, but they were not. Still, they gave me an education and funded the first three years of university for me. I also received a monthly scholarship of 40 rubles, which encouraged me to a certain extent. When I had to decide whether to stay in Tbilisi after graduating or return to Kutaisi, I realized that if I stayed here, I would be unable to depend on anyone else, and would have to look after myself. I decided to stay. Generally, when people from the provinces move to the capital, they have to work harder than usual to establish themselves and achieve success. Crudely speaking, they have to fight for their place. During this time, they develop skills that are important in a competitive environment. I am not saying that I work day and night. In fact, I believe that if someone still works around the clock at a certain age, it means that they have a problem with time management. If I set myself a goal that I believe in, I will not rest until I reach it. However, if I do not believe in a goal or idea, then I will not waste my time on it. One of the reasons behind my success is that I love what I do. Furthermore, I have never worked for anyone else. I determine my own rhythm and workload, and I decide whether or not to take up a case. I do not deal with small cases, and I do not simply do what I am told. I need to be in my comfort zone. I like ideas and opportunities. People who work with me note that they have the freedom to try new things. I believe that people are most productive when they are free. In our profession, the conveyor belt approach is unproductive. This is not manufacturing.
Law is an extremely competitive industry. If you do not stand out, you will quickly get crowded out. It takes a lot of effort and resources to stand out. What makes you different?
I read lectures on the topic that you are now asking me about. We are talking about the skills of a lawyer. What makes this business different is that we do not usually advertise our services on television or billboards. Some people may do it to raise their profile, but I doubt it attracts more clients. I give my students a remarkably simple example for illustration purposes. You see many billboard adverts for dental clinics on the streets. However, when you have a toothache, you call your friends or family and ask them to recommend a good dentist, rather than go out looking for one on the streets. The image of a doctor and a lawyer depends entirely on the quality of their work. It is the only factor that guarantees them a place on the market. Such is the specific nature of the legal profession – the content is more important than the form. The only way to survive and develop in this competitive environment is to be a professional, adhere to ethical norms, and do your job well. For me, the fact that a company like Coca-Cola Bottlers Georgia has been a loyal client of mine for twenty-three years during my twenty-five-year career, is what defines my competitiveness and appeal. There are also other companies that have been my clients for two decades. Why is that the case? We are not talking about love or marriage here. These are mutually beneficial business relationships.
Who is behind the national and international success of the Kordzadze Law Office?
Initially, the Kordzadze Law Office was just me. I then decided to move into the background and highlight the role of my staff by sending them to do TV interviews, increasing their involvement, and so on. This was a calculated move to ensure that the Kordzadze Law Office, rather than Zviad Kordzadze himself, becomes a brand This approach has paid off, as our partner lawyers have their own loyal clients and are being contacted directly by them, ensuring that the law firm can act more independently. I was CEO of the Georgian Industrial Group (GIG) for several years, meaning that the office received less attention and involvement from me during this period. I even stopped attending court cases for a while. I had to choose between continuing to work for GIG and returning to the law office. Having gone back, it took me two to three years to bring the firm back to a certain level as a brand. That is no longer the case today.
Numerous local and international law firms have moved into the Georgian market in recent years. What competitive advantages does the Kordzadze Law Office have over them?
Our main competitive advantage is that we have never focused on one specific field of law. Our objective since the day we founded the firm was to provide each client with comprehensive legal services regardless of whether they were looking for a criminal, civil, administrative, corporate or tax lawyer. This always gives us the edge over our competitors, which becomes apparent in times of crisis. For example, when the fall in foreign investment affected law firms that worked in this specific field, we were able to balance the deficit through other areas of law.
As in other industries, success in law is measured by specific achievements. What are the achievements that Zviad Kordzadze and the Kordzadze Law Office can boast after twenty-five years in the sector?
In our case, success can be measured not only by customer satisfaction, but also the annual indexes published by influential local and international companies. For example, the survey conducted by Chambers & Partners is based on objective methodology that excludes any form of bias. In-depth market research is used to identify the best law firms and individual lawyers. My law office and I occupy leading positions in these rankings on a regular basis. The company has also held the Golden Brand status of the best law firm of the year for several years in a row.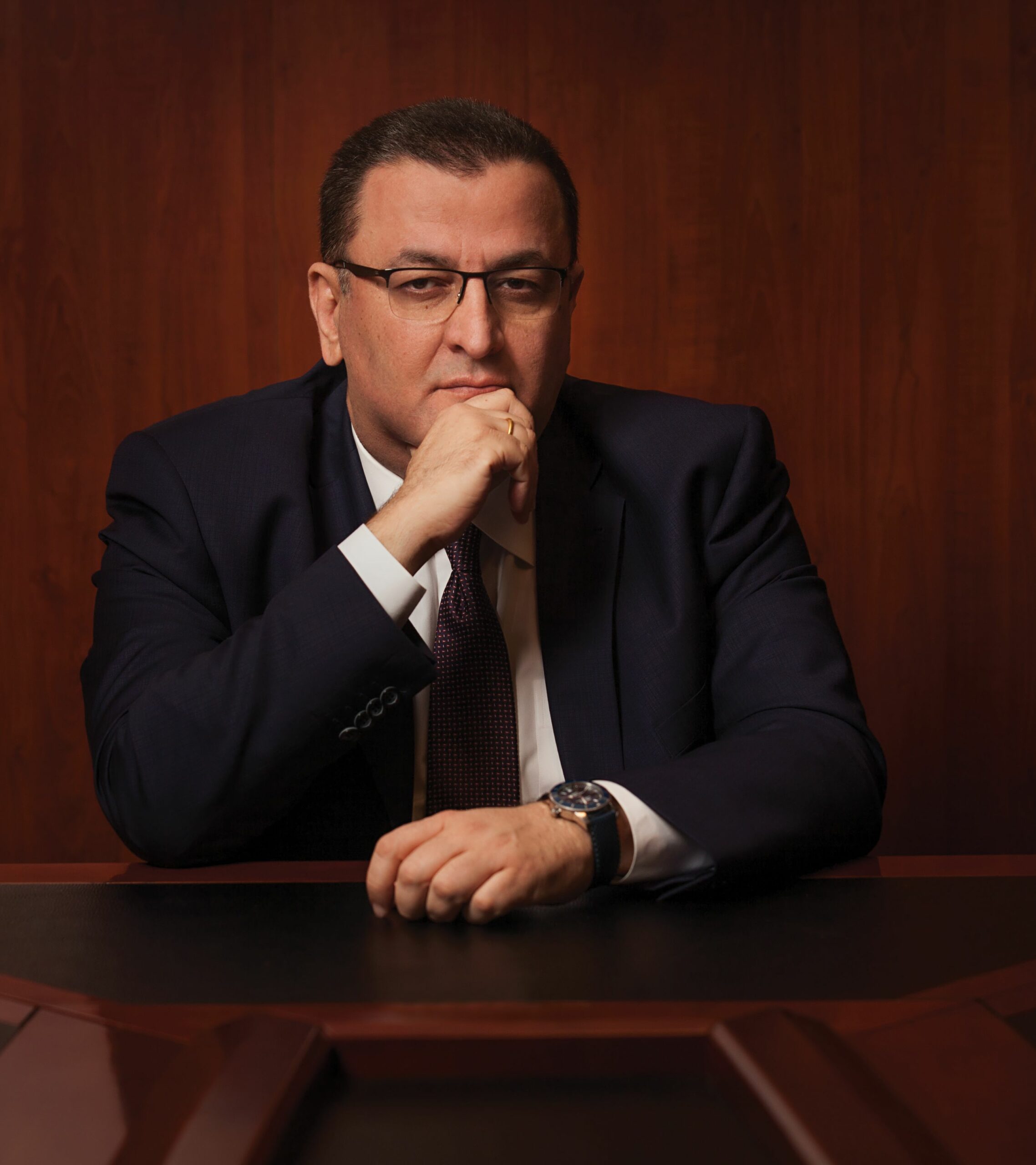 Let us talk about Barbales Marani. I read in an interview that you have invested GEL 100,000 in winemaking, which means that this is more than just a hobby for you. How long have you been involved in viticulture, and what are your plans in this field?
I have been interested in winemaking for almost fifteen years. I certainly did not spare any resources to get to the point where I am today – offering customers a distinguished, high-quality product. I am at the stage where the branding and external packaging for my wine is finished, and it is ready to be sold. Barbales Marani has its own website and delivery service, which is an essential part of commerce during the pandemic. The winery itself is located on Gorgasali Street, inside a 19th century cellar. The grand opening was delayed due to the pandemic, but it will definitely happen in the spring. This will not be an ordinary winery, but a center for tourism offering customers somewhat different and interesting services. As for the wine, there will be more than ten different varieties on offer. Additionally, we will be selling our unique line of fruity alcoholic drinks, starting with the raspberry-flavored beverage that is ready to be launched. I believe that consumers will like it. We will also have something interesting and exclusive for the Georgian market. Barbales Marani will be selling Rose Miraval – the renowned brand produced by Brad Pitt and Angelina Jolie's winery. Football fans and others will be able to try the wine from Andres Iniesta's vineyard. Naturally, we do not intend to stop there. We have more interesting ideas and plans. Negotiations about exporting our products are ongoing.
Zviad Kordzadze Publishing, Barbales Marani, academic activities at the Georgian-American University and Tbilisi State University – are you sure you are not turning away from the field of law?
Abandoning law is something I cannot do. If I invest twenty-five years of my life in those other activities, then I might start thinking about changing profession. I would describe my recent undertakings, including publishing and winemaking, as diversification of my activities. These were my hobbies that turned into something more as I accumulated a certain degree of experience. They required the same attitude from me that I showed towards law. Whatever I do, I must ensure that it is done thoroughly and to a high standard. I hope I will be as successful in publishing and winemaking as I was with my law office.
Leave a comment