Business Legal Bureau (BLB) has been operating in the market since 1995, which offers its unique experience in providing highly qualified legal services. BLB is a multi-practice law firm that encompasses a diverse group of lawyers with extensive knowledge and outstanding cross-border experience. The BLB team delivers impressive results and has secured significant litigation victories for its clients, who range from well-established privately held corporations and the world's most respected financial institutions to emerging companies, family-run businesses, and individuals.
Forbes Georgia respondent Rusudan Maisuradze joined the BLB team in 2019. With the addition of Rusudan Maisuradze, the BLB team has further strengthened their team in the direction of business transactions and litigation/arbitration. In addition, they are able to offer clients services in EU regulation, business & human rights, and media law.
Mrs Maisuradze received her Master's degree from the London School of Economics &Political Science; she has excellent legal management experience in large holding companies and large-scale investment projects. Her experience also includes negotiating with state bodies, initiating large projects and leading their implementation. Mrs Maisuradze also has experience in public service and has contributed to the development of legal aspects of Georgia's economic policy, as well as ensuring compliance with international standards. Rusudan Maisuradze was also actively involved in the legislative process and participated in the development of regulations related to trade, investment and competition.
Rusudan, let's start the conversation with your professional experience, tell us about your career so far.
Like many lawyers, I started my professional career in the public sector. My first workplace was the Antimonopoly Service of Georgia under the Ministry of Economy. It was a long time ago, but I still vividly remember the joy and excitement when I got the job. The story itself is funny, well, at least from my perspective. As a defense counsel, I participated in a workshop dedicated to antimonopoly cases. After the mock trial, the visiting US Judge, the Honorable Katie Kelly, approached me and said she was extremely impressed with my manner of leading the proceedings. Her comments served as a catalyst for my professional career. The head of the Antimonopoly Service, who was attending the workshop himself, immediately offered me a job.
For any professional, whether a beginner or someone experienced, the most important thing is to feel excited about what he or she does. I felt this excitement from the first day of my first job. It was the late 90s, a transition period from the Soviet way of thinking and acting according to more liberal and democratic values. For us, lawyers trained with late Soviet literature; commercial law, entrepreneurship, and market economy were relatively new fields that required new professional skills. Antimonopoly legislation, as well as consumer protection guidelines, were two such fields. Thus, I had the opportunity to draft new regulation. The division that I later headed was the one specifically created for this task. I completely dove into my work. I often stayed in the office till late, learned about good practices of developed countries and devoted all my time to the job I was entrusted to do. Working for the Antimonopoly Service always remains a remarkable memory of how I became a lawyer in real life. However, I did lose my first court case whilst at this job. I still smile when remembering the case. An employee was fired in a period of temporary incapacity – when labour relations are suspended according to the law. There was no way to win this case. But it is not the outcome, rather the judge that I remember. After the proceedings, she pointed at me and said that I was one of the most talented lawyers she had ever met, but no lawyer could have won that case.
While answering your question, I realized that several judges praised my skills at the beginning of my career. I guess support from experienced and respected professionals gave me the self-confidence and the strength to succeed.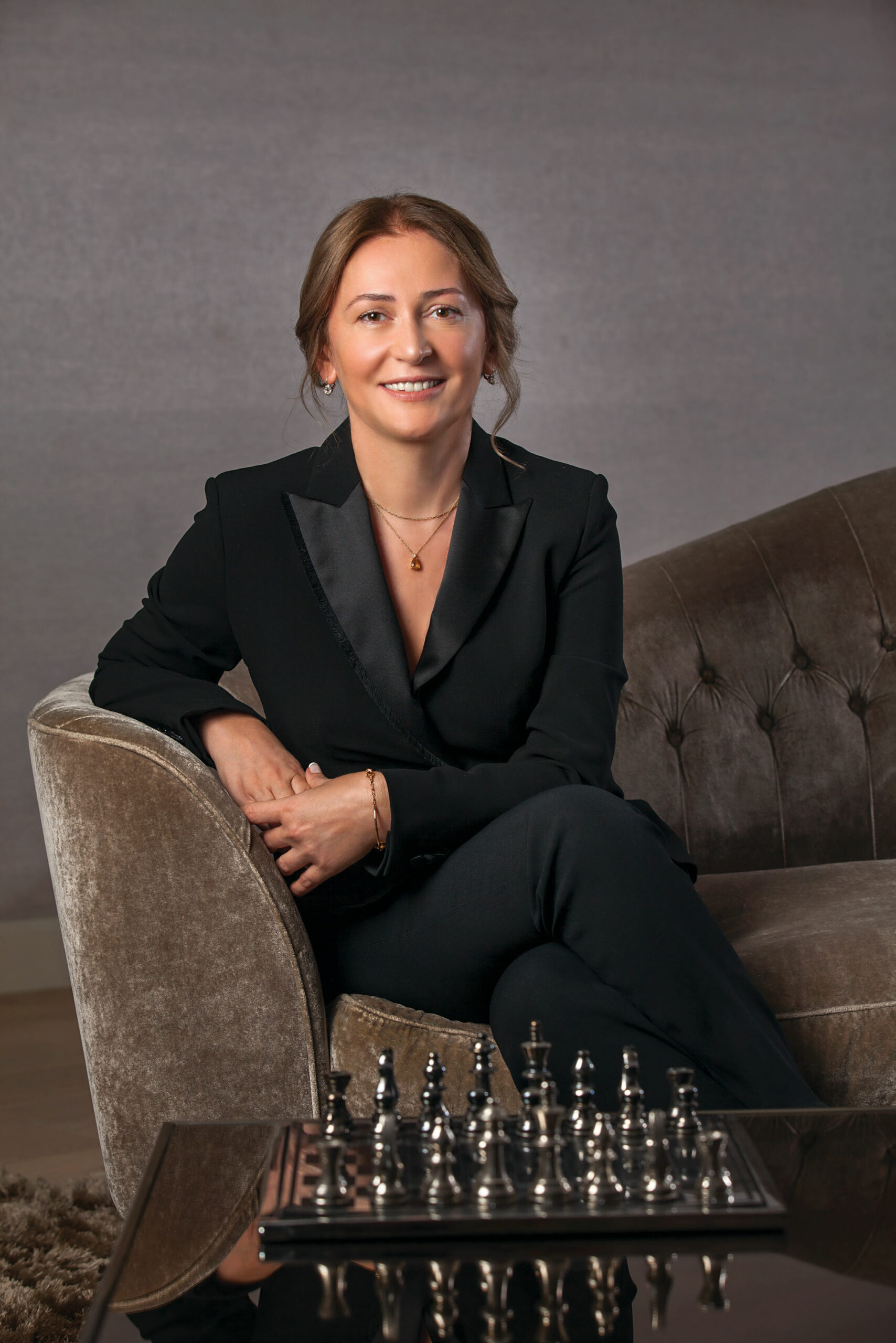 And then there was the private sector?
Yes, after a couple of years, I switched to the private sector when one of the leading financial institutions in the country, TBC Bank, offered me a job. The opportunity to work for a leading bank, again came to me after successful court proceedings and another favourable comment from a judge. TBC was the place where I began developing my professional skills. I engaged in business negotiations, dispute resolution, late-night conference calls with the IMF, DEG and other international financial institutions. I negotiated deals, drafted non-standard agreements, evaluated the risks of financial projects and did the due diligence of dozens of companies. I enjoyed what I was doing. It was at TBC that I decided to continue practising corporate law.
The world of law is immense, and every professional has to find their own niche. I began my studies by being excited about criminal law and ended up practising civil law. I suppose one must earn the right to say that he or she is a professional in any field of law. This comes with years of experience. At the beginning of a career, you have to grasp every chance, every case, every client, help your seniors with litigations, attend every meeting and negotiation, learn languages and acquire communication skills, read about new trends and invest in good books, participate in conferences and workshops, do pro bono work and spend your nights totally immersed in your work.  In the end, if you do this, then success is inevitable. I am honoured to know many fellow lawyers, very well-known names, who are extraordinarily successful professionals. All of them trod down this path.
Today, I am lucky enough to have a team consisting of hard workers such as these. Moreover, BLB associates are some of the best young lawyers and are ready for any challenging task. In BLB, we do not say, "let's do it tomorrow or later"; instead, we nail assignments immediately. As our slogan says, our duty is to provide "expert-tailored legal services".
During this long professional development period, I learned that the legal profession, besides knowledge of the law, requires negotiation skills. For example, in business disputes, one cannot succeed without mastering this skill. In the business world, successful negotiation means putting a win-win solution on the table. The outcome of any negotiations depends upon a lawyer's ability to convince and negotiate the best deal. It is also preferable than going to trial. When you are able and competent enough to negotiate an agreement and deliver a win-win solution, you are the best. As a lawyer, you must always achieve the best result for your client. Of course, that's not always the case when faced with a nonnegotiable challenge.
Also, the personalities you meet during your career are fundamental constituents of success. I am grateful to all those people who saw my attitude and persistence and helped me be where I am today.
Education is also a fundamental part of success. "How can one develop themselves professionally?"
Continuous education at a high standard represents a crucial part of any successful professional life. Moreover, the 21stcentury and globalization placed new demands on professionals of any field, including in the legal space. Today, we need to excel not only in Georgian Law but also have a good understanding of other legal systems and international regulations. The business environment, as well as opportunities, have immensely changed in the past fifteen years in Georgia. On the one hand, more and more Georgian companies have expanded their businesses internationally and quite successfully. Understanding the principles, rules, and structure of international trade law and international agreements, being familiar with conflict of law issues, and the ways parties to international commercial contracts try to reduce misconduct risks is crucial.
On the other hand, increasingly foreign investors are interested in investing in Georgia. Although unfortunately, the trend has slowed down due to the pandemic, though (I hope), eventually, we will manage to continue attracting investment. To be qualified as one of the best and offer "expert-tailored legal services", it is critical we improve our professional education constantly. BLB is the official representative of the Microsoft Corporation in Georgia; we provide legal services to DFC, EBRD, APM Terminals, to name a few of our clients. Effective and productive communication with these international investors requires multiple skills, including comprehensive legal knowledge, as well as experience and the ability to constantly learn. We need to keep up with changes, contemporary trends and novel approaches. For example, Georgia recently adopted a new law for entrepreneurs. It is a mixture of both European and British company laws, but more so the latter. Of course, the adoption of this law was a step forward to regulate the professional space more strictly. However, it might be challenging for Georgian lawyers to adjust to, as they do not understand the context of UK company law. To be more precise, besides the 2013 Companies Act, UK company law incorporates other statutory acts plus extraordinary and vast case law that interprets different provisions. Understanding these interpretations is crucial to understanding the real meaning of each clause.
I can say that I am always learning. Even today, I am not young, but I continue developing and will earn my doctorate in law from the Caucasus University. I completed my first degree as a lawyer in 1996 when I graduated from the Tbilisi Ivane Javakhishvili State University.
I remember, as a child, passing the university buildings In Vake. I always asked myself if I would ever enter these campuses as a student. Then it happened just like that, and at that time, it was equal to extraordinary achievement. The curriculum at my alma mater consisted of purely legal subjects: different fields of law, including public and private international law, environmental law, general and special parts of civil and criminal law and law on entrepreneurs, codes on civil and criminal proceedings, the theory of state and law, history of law, and so on. I was lucky enough to have the best professors in almost all subjects. Besides a solid theoretical background, these people gave me the most important thing a lawyer should have – a sense of justice.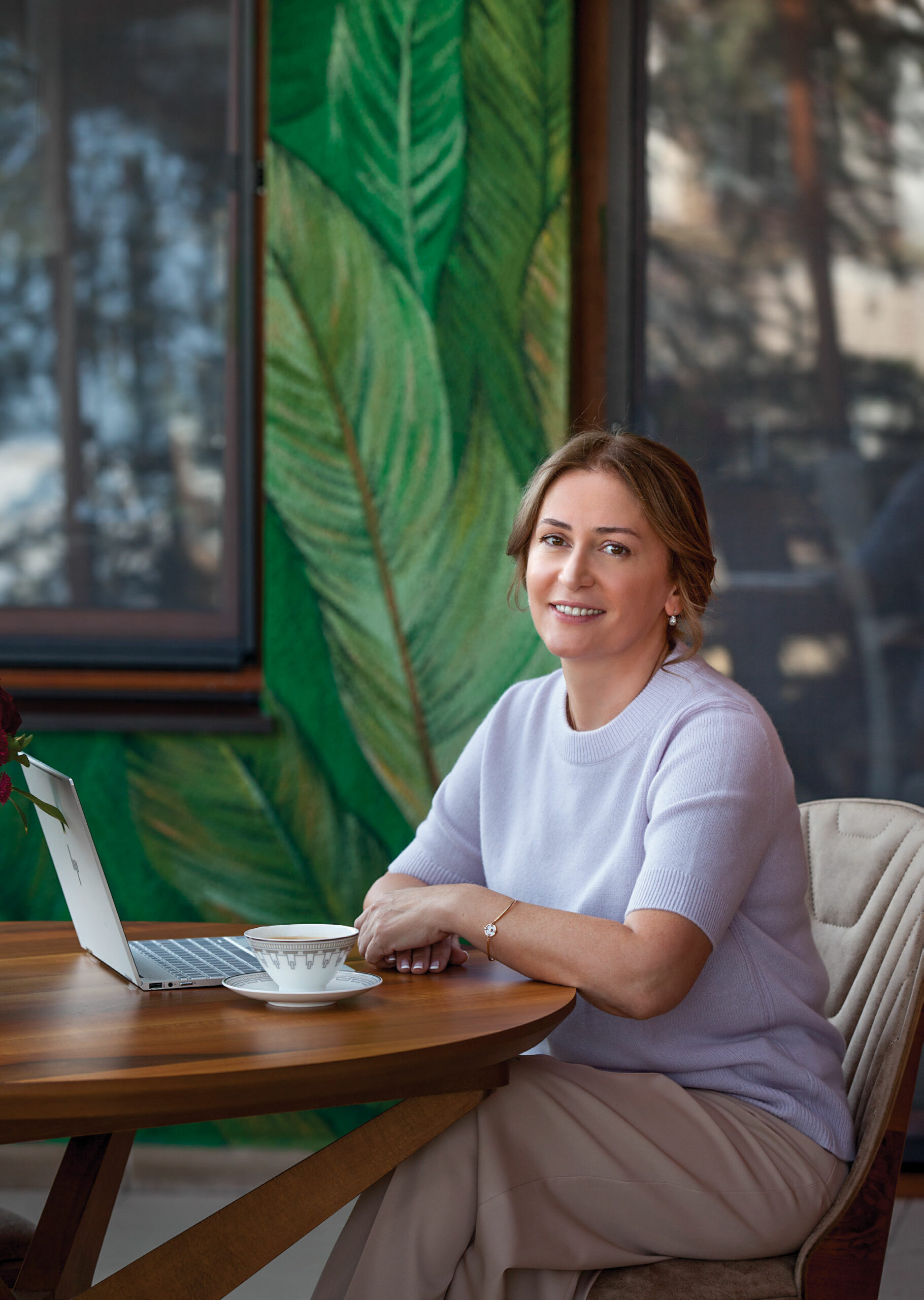 The first time I understood the need to improve my knowledge and skills was while working for TBC. I clearly lacked competencies for negotiations with international financial institutions. So, in 2006, I did a special two-year program in European Law implemented with the help of the Council of Europe at Tbilisi State University. It was the first time I came across European Law, EU structure, core regulations, international trade law and international agreements. The knowledge I obtained in this program helped and still helps me in my work. I used it when I worked for a private law firm and later, as Chief Legal Officer at GRDC, and as a partner at Leghia. But the best decision I have ever made was doing the LLM in LSE. LSE seemed to me to be a magical place with the highest professional standards, the best learning environment, an online library and highly intellectual people. The first feeling I had was regret; in fact, I still regret that young and talented Georgians cannot experience that level of learning here. LSE was the best professional experience possible for me. I became acquainted with US and UK court decisions, and it was extremely engaging. Without going into legal details, in my opinion, when compared to us, lawyers of so-called Common Law practitioners have enormous freedom to be more creative.
Before you became a partner of the BLB, what did you head up there and what has changed in terms of your duties?
I constantly need diverse challenges; otherwise, I get bored and become ineffective. Since I became a partner at BLB, the scope of my intellectual work has widened and diversified and completely occupies me as a professional. We work with international companies and investors, Georgian businesses and successful Georgians; we represent our clients in so-called "white collar" criminal cases. We counsel foreigners who are either interested in doing business in Georgia or facing legal obstacles here. Every time, the scope of the work is different and developing a strategy for each case makes every cell of my brain light up. BLB is a multi-practice law firm. Brilliant professionals like Ms Maia Mtsariashvilil, Mr KakhaSharabidze and Mr David Khaindrava are my partners. One can sometimes hear our loud debates from the street. We work with a fantastic team of young lawyers plus one doyenne of law, Ms Ana Rekhviashvili, who is our senior lawyer. The ambience is so lively and full of energy that I would not dare compare it to my other workplaces.
Having said that, I will never forget my time spent in the GRDC group and always remain thankful to the owners. Attending meetings and listening to these people during business negotiations was a unique opportunity for me. I learned the nuances of doing business from some of the most successful Georgian businesspeople. I will always be grateful to them for this opportunity.
You have been in the legal field for years, you understand the world of law, what have you had to give up and what is important for you as a professional?
If you want to succeed in any profession, you need to sacrifice the most precious thing you have – your time. Sometimes it becomes challenging, especially when you are a parent with little kids who need your constant attention. It is not enough to be around; you have to be engaged. Every family person has this feeling of guilt and the constantly disturbing thought: "I have to spend more time with my family!" But only a few are able to afford to give up work and devote all their time to their children. I am fortunate enough to belong to the few who can. There was a period in my life when I summoned up all my courage and made this decision. I realized that my children were growing up without their parents' active participation. So, I stopped, gave up everything as a professional, and even gave up being a lawyer. I highly respect every successful professional, especially women, who at the same time can take care of their families. I failed in that regard. Going back to your question, you are sacrificing your time, and it should be worth it. You must absolutely love the work you do.
You have been one of the leading members of the BLB team since 2019. What is the attraction of the firm to businesses and who are your main customers?
BLB is a full-service law firm offering clients legal representation in a wide range of industries and almost all areas of law, starting from representation in commercial/administrative litigations or transactions to defend their interests before investigation/prosecution authorities in criminal cases.
The main thing we offer is the firm's attitude towards the job and the service we provide to the client; this client-centric attitude is part of the firm's DNA. When we represent a client, whether it is the simplest legal matter or the most complex issue, our approach is the same. We always assemble the best possible team for the matter at hand. Then the magic starts, we work with energy, passion, and are committed like no one else until the client's goal is achieved.
As for our clients, international and local large corporations, and medium-size businesses, individuals around the world trust BLB with their most sensitive and confidential matters. Our clients range from large privately held corporations and financial services institutions to emerging companies, family-run businesses, and individuals.
We have a long-standing cooperation with the US government agency DFC (former OPIC); we have been representing them since 1996 when OPIC finalize done of its very first investment projects in Georgia; in the last three years, we have been representing EBRD in its major project financing transactions performed in Georgia. The Microsoft Corporation has been our client since 2015; we conducted the very first campaign for the enforcement of Microsoft's IP rights in Georgia through civil action. One of our largest clients is the Poti Sea Port Corporation and its sole shareholder APM Terminals; we provide full legal support to this company. In addition, we do business with Maersk and provide them with legal representation in Georgia. Among our clients is Krtsanisi Villa Residence – one of the largest local development companies; Gloria LLC – a family-run business operating two premier class hotels in Tbilisi and Batumi. The famous Chateau Mere is another hospitality business that collaborates with us.
We do a lot of pro bono work in various industries; we are very proud of our cooperation with one of our pro bono clients, the Alexander Kartveli Association – whose main objective is to curate Kartveli's unique place in US-Georgian history to raise awareness regarding the story of an important Georgian innovator who brought to life some of the aerospace technologies of today and to his contributions to aviation science, as well as to US-Georgian relations. Personally, I teach pro bono at a private school, and I am strongly willing to expand this project of teaching human rights at public schools as well.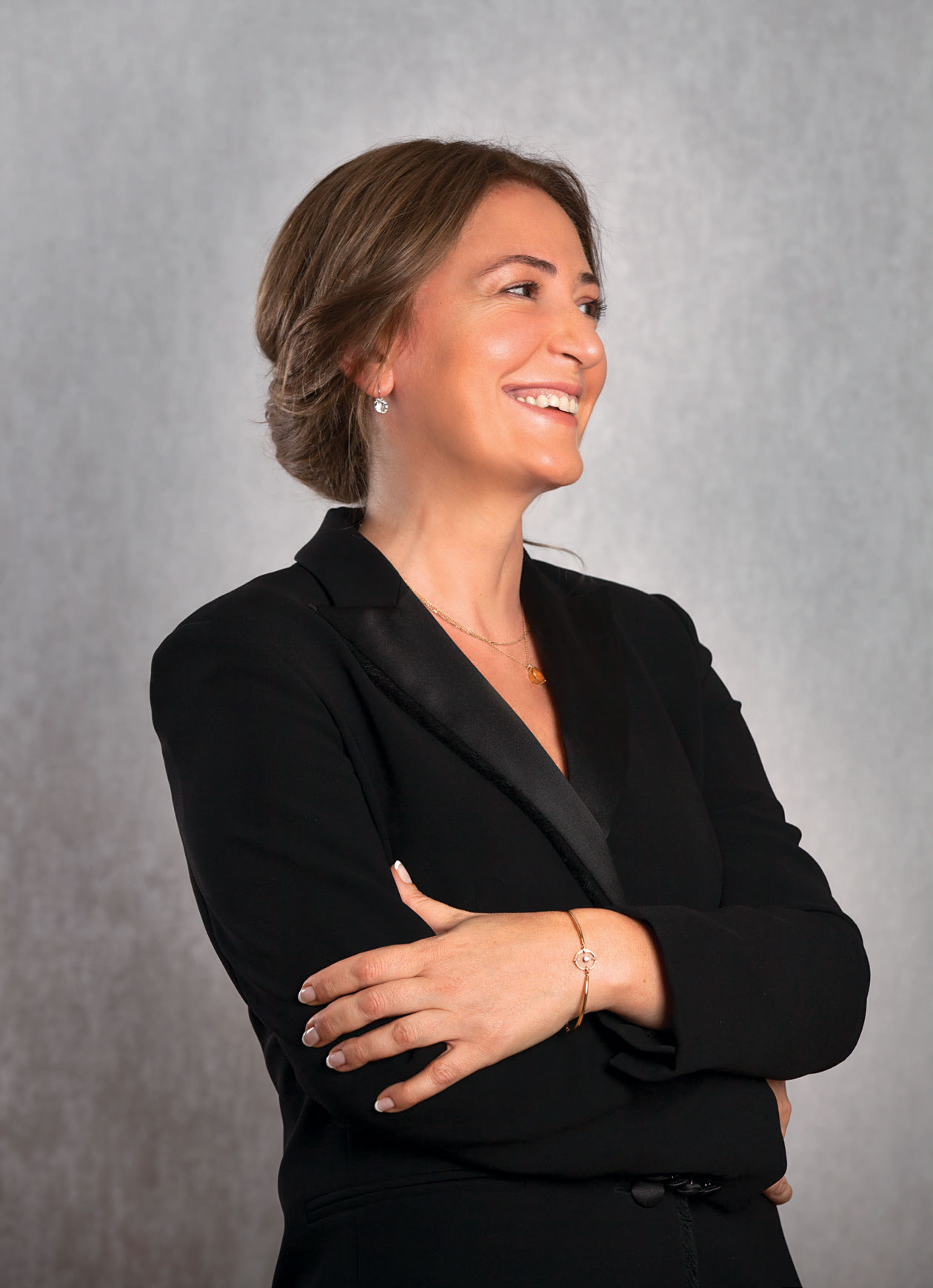 Where can we see Rusudan in the future? Or have you found your place in the world?
I guess I have found my place. I do the work I love! I deal with brilliant minds and fantastic people. I spend time on my favourite subjects. My working schedule, as a partner, is flexible. I can do intellectual work when I am the most productive– in the evenings. Transferring my knowledge and experience to the youth is the only additional activity I am keen to do in future.
Before the interview ends, I must ask you about Mrs Nona Gaprindashvili's defamation case against Netflix.
Everyone who saw this mini-series was furious about the false statement regarding our legendary champion, which ignored her true achievements and her very real fight against discrimination.
As soon as I saw the last episode of 'The queen's gambit', I  suggested that Mrs Gaprindashvili pursue a defamation case. Everyone in BLB was extremely enthusiastic about it.
We began negotiating with Netflix early this year, around January 2021. Kakha Sharabidze managed to hire a very reputable US law firm. We asked Netflix to correct the false statement. Negotiations lasted for several months. Netflix could have responded in many honourable ways, but instead, they called their false statement about the first woman in chess history to become a grandmaster  "innocuous" and refused to take any action. As a result, we began working on the complaint along with our colleagues Mr Alexander Rufus-Isaacs and Mr Rodney Smolla. Now the complaint has been filed, and the case is pending with the Federal District Court of California. All of us in BLB are obviously very engaged and invested in the case. There is nothing more we can do at this stage. So let's wait and see what happens.
Leave a comment