High-Level Investments: Who brings together billionaires, politicians and businessmen from all over the world to uncover new opportunities for profitable investments?
Anna Stukkert – investor, owner of several European companies, President of Congress Capital Club, organizer and CEO of INTERNATIONAL INVESTMENT CONGRESS (II Congress) – the annual investment meeting of business and politics, which over the years has brought together over 15,000 people and 2000 companies from 29 countries.
Chevalier of the Order of St. Stanislaus, an order of knighthood with more than 250 years of history.
Honorary Member of the Elite Club World. Philanthropist.
GRAND INTERNATIONAL INVESTMENT CONGRESS REPORTS' PRESENTATION
Official calendar 2022
26.02.2022 — MILAN
27.02 — 05.03.2022 — PARIS
07-08.04.2022 — MONACO
11-12.05.2022 — DUBAI
03.05.2022 — MUNICH
24.05.2022 — DAVOS SWITZERLAND
27-28.05.2022 — CANNES FRANCE
28.05.2022 — MONACO
28-29.09.2022 — MUNICH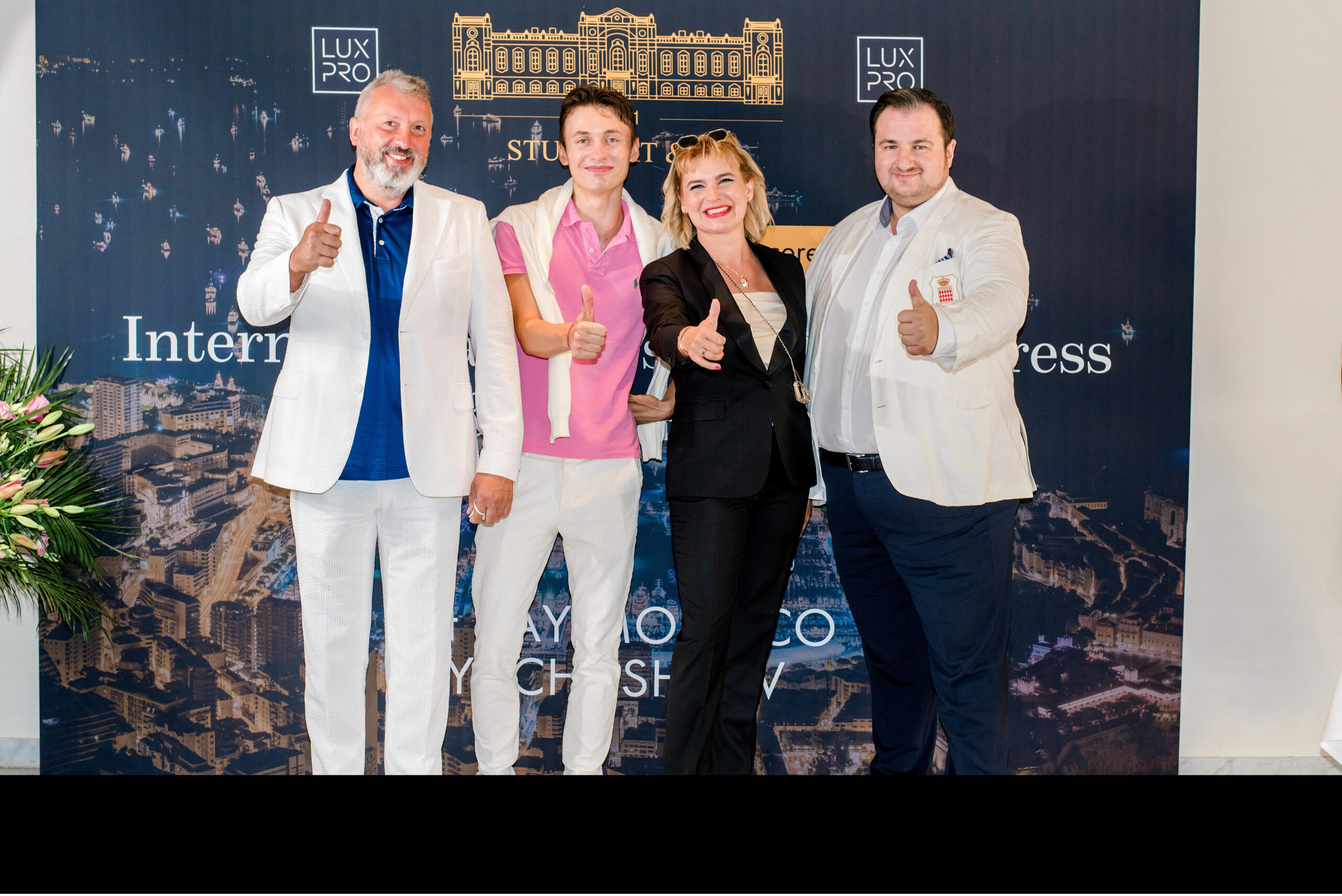 INTERNATIONAL INVESTMENT CONGRESS'S CONTRIBUTION TO PROMOTING INVESTMENT TECHNOLOGIES IN THE FASHION INDUSTRY
In 2022, Anna Stukkert's team and II Congress will take part in events held along with Paris & Milan Fashion Weeks 2022. Anna will contribute to the fashion shows and a series of official meetings as well as forums on development and innovation in the fashion industry. Topic: "Investing in the fashion industry in the context of society digitalization ».
This year the CEO of IIC will visit fashion shows of the Russian-Arab brand SOL ANGELANN by Irena Soprano in different parts of the world. Sparkling dresses fully encrusted with Swarovski crystals became the designer's trademark and are known worldwide. Lady Gaga, Beyonce, Alicia Keys, Cardi B, Eva Longoria, Paris Hilton, Nicole Scherzinger, Coco Rocha, Sara Pinto Sampaio and other international stars choose SOL ANGELANN dresses for their red carpets.
On February 13th a SOL ANGELANN's fashion show will be held on a roof of a skyscraper on Broadway — the main street of Manhattan. The brand will present 8 new models, inspired by the fashion of the '80s, the '90s as well as the parties of the cult New York nightclub Studio 54.
On February 26, Irena Soprano will present her creations in a neoclassical palace of Milan, Palazzo Serbelloni.
On March 4  in Paris, in The Ritz Paris at Place Vendome, the home of Coco Chanel for 34 years.
And finally, from 23 to 27 of March several shows will take place in Dubai, The Agenda Venues, as well as a showroom opening, to present the new collection.
The face of the International Investment Congress – Anna Stukkert – will be styled by a team of fashion stylists for all the events held along with Paris and Milan Fashion Weeks:
Ekaterina Petrova — Primeclass Fashion makeup artist. Ekaterina has worked at the Cannes Film Festival, FIFA'18 (TV channel Univision Deportes), the show of Olympic Champions "Olympic Circus", Moscow Fashion Week, Miss Russia'19. Among her famous clients, there are Maluma, Ekaterina Grigoreva, politician Larisa Nevidaylo, prima ballerina Svetlana Zakharova, opera diva Hibla Gerzmava, singer Anna Semenovich, Ksenia Borodina, Yana Churikova, Olga Rostropovich.
Maria Raisvikh — image-maker, fashion-stylist, creative director, and celebrity stylist. For more than four years Maria has been creating original looks for fashion editions, clients, and collaborating with famous photographers and models. Photos of her works are featured in fashion magazines. www.maria-reiswich.eu
ENGAGING WITH THE "FUTURE INNOVATION SUMMIT GROUP" DUBAI
On May 11 and 12, 2022, the second-ever government event Future Innovation Summit will be held with the media support of IIC Anna Stukkert.
Last year's summit attracted more than 1,000 participants of at least 60 nationalities. Guests including Habib Nurmagomedov, Prince Michael of Liechtenstein, Queen Diami of Congo, the World Health Organization, the World Bank Group, the United Nations, the Knowledge and Development Authority of Dubai, the World Bank Association, the UAE Royal Family, representatives of governments of Europe, USA, CIS countries, managers of major companies such as IBM, Marvel, Disney, Forbes, Bloomberg gathered together to discuss innovation and human development.
Learn more: www.dfisx.com
Space, sustainability, metaverse will be the focus of media attention at II Congress events May 11-12, 2022. Read more: https://dfisx.com/2022/ 
DAVOS SWITZERLAND
On May 24, 2022, IIC & IELPE Davos Swiss will be a part of an investment advisory group and a media partner for the Davos International Conference by ILP (at Precise Tale Seehof Davos) on the topic "Securing Access to Sustainable Investment in Germany ».
The conference will be held along with the World Economic Forum 2022 — the largest global economic forum that brings together the presidents of countries and Fortune 500 corporations. It will focus on hotel real estate and alternative investments.
Read more at https://ilpgroup.uk/
CANNES FRANCE
On May 28-29, 2022 IIC Cannes France together with Apollo Film will take an active part in the Cannes Film Festival 2022. In particular, it will be organising presentations in three categories, the screening of Anatoly Balchev's film "Odessa Notebook", Alexandra Stukkert's short film, and the Influencer Awards International Investment Congress 2022 Cannes France.
MONACO
On May 28, 2022, International Investment Congress & LUXPRO will participate in a number of events held simultaneously with Formula 1 Grand Prix, including co-organizing an event on « Recovering from Covid 19 ».
Gulshat Uzenbaeva, founder and CEO of LUXPRO in her statement posted on the official website www.luxpro.mc, called on the international community to seize the opportunities created by the pandemic for transformation and rebuilding on a "better than before" basis.
In 2021 Anne Stukkert partnered with LUXPRO to bring projects to Monaco and the French Riviera with Laurent Anselmi, the Minister of Foreign Affairs of the Principality, and other government representatives and major investors of international stature. The bilateral relationship between INTERNATIONAL INVESTMENT CONGRESS & LUXPRO is celebrating its 5th anniversary this year.
MUNICH
The theme of the 2022 High-Level Investment Forum on Sustainability will be "Accelerating Actions and Paths of Transformation: Making Investments 2020-2030 for Sustainable Development." It is an offline event, to be held in October 2022 in Munich. International Congress Awards.
Vladislav Postupalskiy, owner of the MERKURI Group (Switzerland), will make a presentation at the congress in Munich. His group is engaged in the so-called non-fungible tokens (NFT), that have a great future due to the uniqueness of each unit. Many sectors of the economy – computer games, real estate, digital art and others – are already actively using these latest technologies to increase sales. Nike, the auction house Christie's, and even the American basketball association NBA have already adopted NFT in their business.
The ERC-721 standard and its further modification ERC-1155 on the Ethereum blockchain platform are used in order to create tokens.
The NFT market is booming and has already crossed the $40 billion mark this month. In less than three years, its capitalization has grown by more than a thousand times: from $40 million in 2018 to $41 billion today.
Anna Stukkert is also active in charity. Under her leadership, the "Warm Home" — a club for the seniors: people of the golden age and those with reduced mobility — was opened in Munich on December 13, 2021. The club's mission is to bring warmth and care to those who need it most, to provide interesting leisure activities and informational support. On May 3, 2022, a new phase of the project will begin.
Note:
The first INTERNATIONAL INVESTMENT CONGRESS was held in Munich in 2016, and in 2019 the event has become one of the leading specialized investor gatherings. Even with the onset of the Covid-19 global economic crisis, the Investment Congress Munich & Berlin continues to facilitate transactions.
The International Congress Awards are traditionally held as part of the annual congresses to honour the best business representatives in their fields.
Among the Honourable Congressmen of IIC who received the award:
– God Nisanov. No. 34 in Forbes' "200 Richest Businessmen in Russia 2019" ranking, chairman of the board of directors of "Kyiv Square" (Russia)
– Shaji Ul Mulk. Indian billionaire, founder of "Mulk Holdings", included in the TOP 10 of FORBES (India)
– Narasaraju Balakrishna. Investor, millionaire, CEO of "Pristine Natural Resources private limited"
– Govind Balakrishna Raju. Vice President of Innovation Technology – International World Alliance.
– Daniel von Lison. Member of the Royal Order of St. Stanislaus of the House of Romanov. The owner of "ELITE CLUB WORLD", a private club for millionaires.
– Ayla Aldjufrie. Founder of "Global Property Bank" and the "Real Estate Education" technology centre (Indonesia).
The Congress is covered by 80 global media outlets such as ABC, CBS, NBC, The American Reporter, The Los Angeles Journal, Yahoo Finance, The New York Journal, Digital Journal, Singapore Roundup.
http://congress-realty.com/en
+49 162 2328333
+7 985 927-77-00
Photo Credits:
Natalia Gurevich
www.gurevich-photography.de  IG: @belka_foto
Look by:
Visage — Ekaterina Petrova
www.katupetrova.pb.design
Style — Maria Reiswich
www.maria-reiswich.eu 
Leave a comment