"Bemoni will have its say in international energy projects" – Giorgi Mirtskhulava starts his interview with Forbes Georgia with a bold statement. His team is currently working on several large projects. We have long known that Georgia is yet to maximize its energy potential. The comments made by President Ilham Aliyev of Azerbaijan during his visit to Tbilisi in October once again confirmed that Georgia would have new opportunities that it must take advantage of. The new reality in the region will see electricity from Azerbaijan, and potentially also from Georgia, reach European homes one day. Naturally, this requires the appropriate infrastructure, and that is where Bemoni sees its mission. Company founder and manager Giorgi Mirtskhulava, who has many years of experience in the energy and construction sectors, has already appeared in Forbes Georgia several times. On this occasion, he talks about the possible new reality for the energy sector in the region and the objectives set by his company.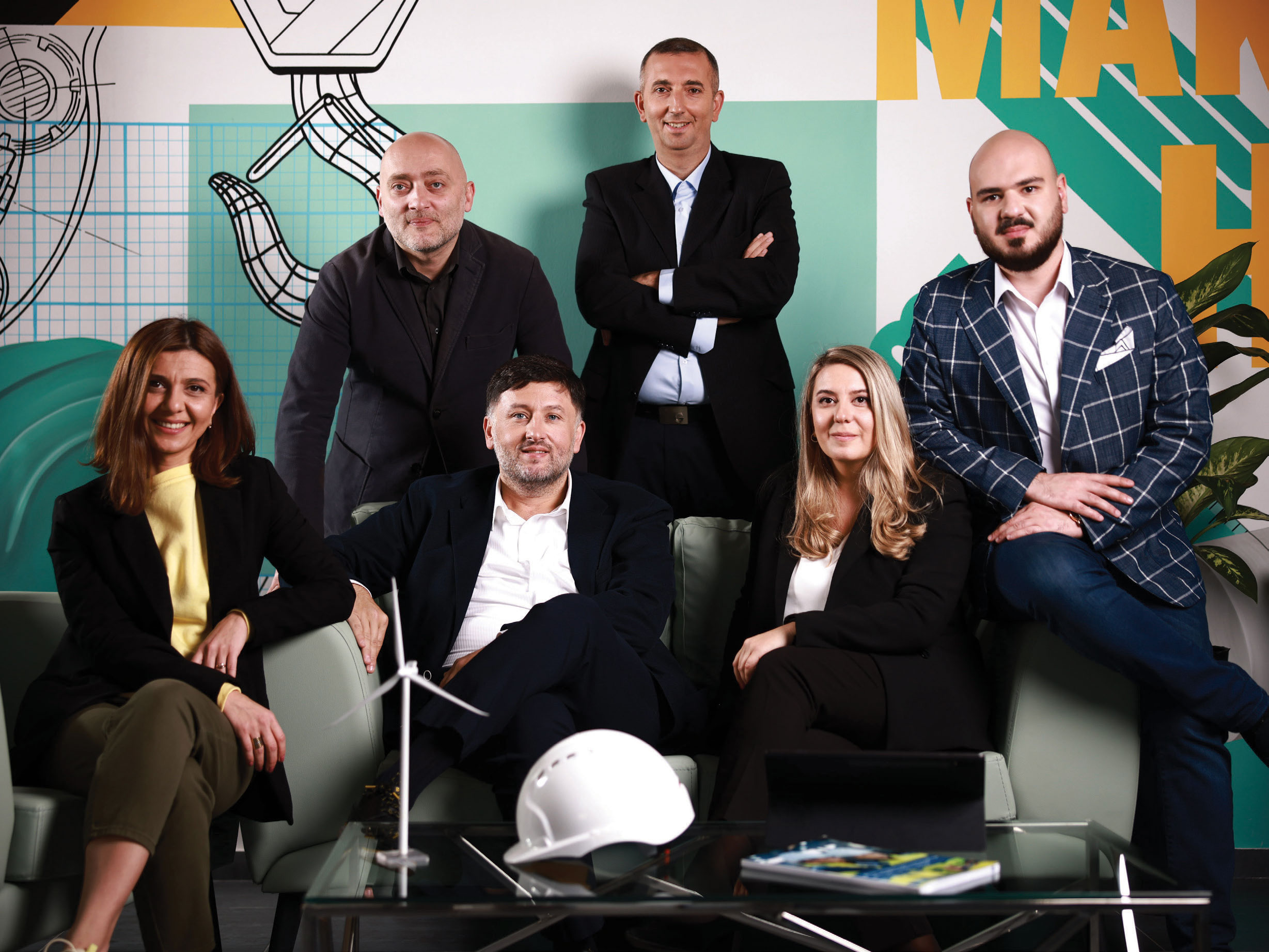 Quality control and quality assurance specialist with sixteen years of experience. Master's degree in Bridge and Tunnel Engineering & Construction. Has been involved in large-scale international infrastructure projects across all stages, including engineering, construction and implementation. "We are constantly improving the quality management system per the latest standards and requirements. Our company focuses on product quality and the quality of the process of obtaining the product. This ensures the long-term reliability of the final product."
You founded your infrastructure construction company in 2017 but completed a full rebranding this year. Why?
Having worked abroad for seventeen years, I returned to Georgia in 2017. I immediately decided to establish a robust and modern construction firm. I looked at the market and realized that, with a few exceptions, it was dominated by 'old-school' enterprises that could not compete with foreign companies in Georgia or abroad. Until 2022, my company focused on engineering and project planning. Together with our partners, we were involved in various projects. This year our development plan reached the stage where we felt a complete overhaul was required. The company needed a new lease of life, and in the end, we were able to rebrand it in a few months.
I want my company to prove that Georgia can implement top-level energy projects. So, I also chose the name Bemoni, which means "the highest quality", according to Sulkhan-Saba Orbeliani. Alex Chikovani and the company Live Branding conducted our rebranding. Our brand color is also symbolic and was inspired by the Enguri Dam – turquoise is the color of the Enguri River. So the energy generated by this river fits our company name and brand. On top of that, our slogan is "We Will Build!"
You have already started building. Tell us about your first projects.
Our first project is the 7.1 MW Kasleti-1 hydroelectric power plant (HPP) in Svaneti. We are currently conducting planning works. We hope the Kasleti HPP will start supplying energy to the local population in 2024.
We are implementing another large project by supplying four 133 MW autotransformers to the Gardabani-500 substation, serving the facility's 500 kW double-stranded power line. This project is significant for the Georgian energy system. Since the Gardabani line became double-stranded, it requires additional transformers to handle the increased volume of electricity that can be exported and imported from Azerbaijan. Our company will import and install these transformers.
We are currently holding talks regarding other projects. We hope to add at least one more ambitious initiative to the two I mentioned by the end of the year.
Engineer and hydro technician with twenty-five years of experience. PhD in Construction. He has been involved in civil, infrastructural and hydro-technical projects in Georgia and abroad. "Our strong team of highly qualified engineers aims to build infrastructure, hydro-technical and energy facilities in accordance with the latest international standards."
You have had a good start since the rebranding. How did you manage it, and what makes you so strong?
The backbone of our company is the team. All our clients who meet the Bemoni team immediately realize they are dealing with real professionals. Our management team already consists of around twenty high-level specialists. I worked with some of them on the Anaklia project and others on the Enguri HPP rehabilitation project. Some have international experience, including working for British Petroleum (BP) on an important regional project. I am sure you will agree that this is the highest possible level of work experience.
Energy infrastructure is a broad field. What is the focus and expertise of the Bemoni team?
You are right; energy infrastructure consists of numerous components. However, we cover all the components needed to provide energy. More specifically, we design and build hydroelectric power plants, overhead and cable power lines and substations. We also plan to collaborate with our foreign partners in wind and solar power plant construction. Additionally, we install lighting and wiring on roads and in tunnels. In short, Bemoni can start from scratch and perform all the required tasks to incorporate a facility into the Georgian energy grid. Our ambition is to implement successful projects in Georgia and abroad.
On his recent visit to Georgia, President Ilham Aliyev of Azerbaijan stated that a new reality was developing in the region and that Azerbaijan was planning to export electricity to Europe via Georgia. Does our country have the appropriate infrastructure?
European countries are currently seeking electricity from our region, which means that Georgia and Azerbaijan will play an active role in this process. In three to five years, both countries will become important players in this field, but they currently need more infrastructure. Completely new and modern infrastructure will have to be installed like oil and gas pipelines were built in the 1990s. This time, we will need new power lines and substations. Not even Turkey is currently ready to handle such a high volume of electricity. We will need to install 500 kW power lines and a substation to connect our grid to the Turkish energy network. We aim to be involved in this process with our Azerbaijani and Turkish colleagues.
Equally importantly, there are plans to install a submarine cable in the Black Sea, which will link the energy grids of Georgia and the European Union. This is an exciting project in which we also wish to play a role with our foreign partners.
Labor safety professional with twenty years of experience. International specialist with the highest possible education in his field, including the NEBOSH Diploma. He has made a significant contribution to the improvement of labor safety and environmental protection statistics in Georgia. "We seek to implement a workplace safety and environmental protection culture of the highest standard and to bring our activities in line with local legislation. At the same time, we want to set international safety standards. Our mission is to ensure continuous organizational development. We aim to protect people and the environment by creating a high-quality safety system.
Aside from being a transit country for Azerbaijani electricity, can we export electricity ourselves?
Of course, we can. However, we would need to build large HPPs to produce sufficient electricity and deliver it to the international market. We must seek to achieve this. It would be the most beneficial undertaking in our country for the next decade. It would bring Georgia closer to Europe, raise interest in our country and deliver a safe and happy future for the new generation. The government and businesses must work together to achieve this goal.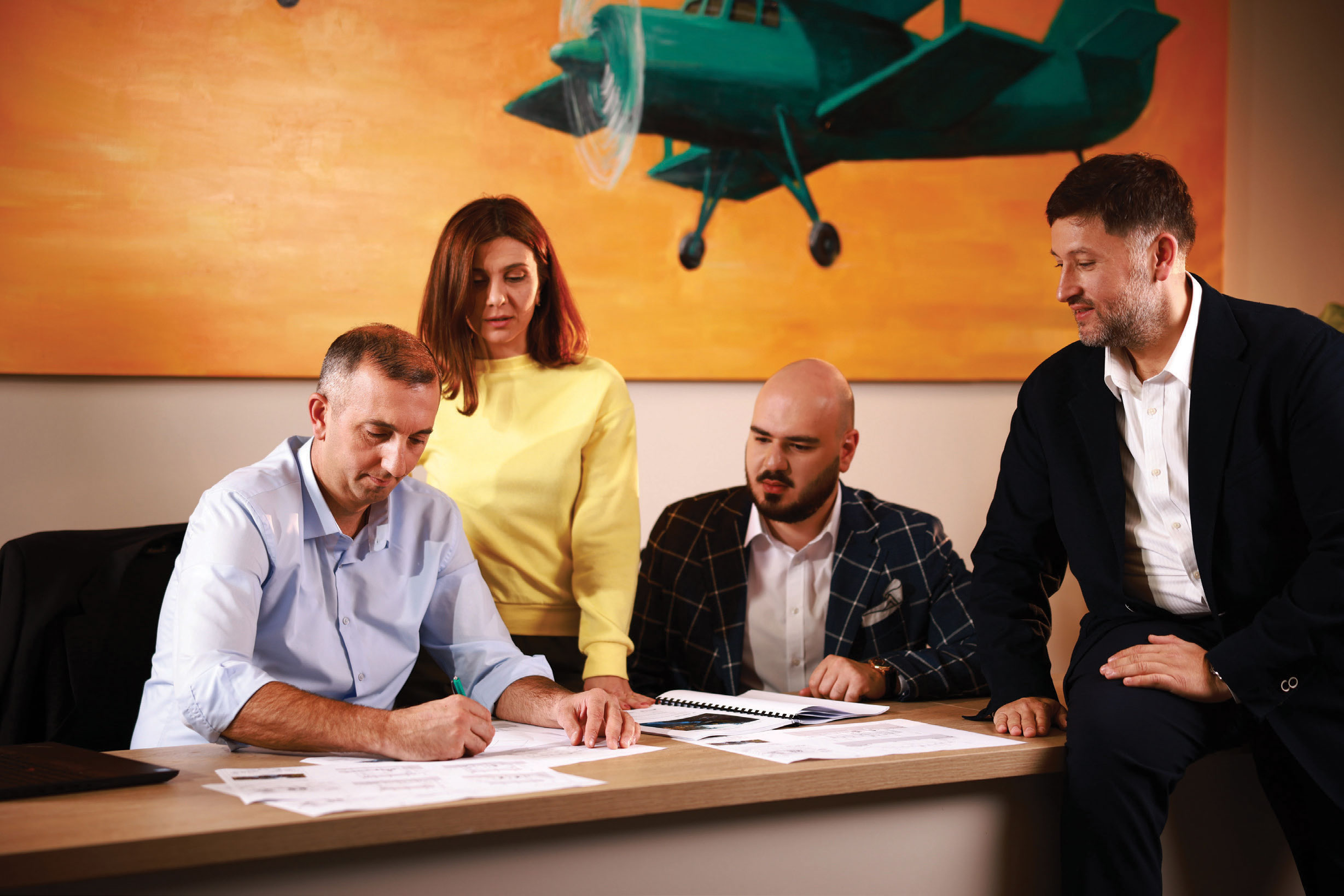 You mentioned the need to implement massive construction projects for this purpose. What obstacles do you face in this regard?
Naturally, there will be technical challenges regarding construction and engineering. This is a complex undertaking, and our company will play a role in this process. However, public support is also required. We saw how the energy crisis surprised Europe this year, so we must consider such risks. This means that Georgia must maximize its potential. The countries that can make the most of their potential will stay ahead of the rest. We are lucky to have significant hydro resources. It would be wrong not to take advantage of them and it would hinder the development of our country. That is why we must all work together to ensure hydro projects are implemented in Georgia. Naturally, I am talking about constructing high-quality, safe and dependable HPPs. Large-scale energy projects can protect our country's future. Today, we are using at most 20% of our hydroelectric resources.
A head electrical engineer with twelve years of experience in the energy sector. He has participated in Georgian energy grid development projects. "We can install high-voltage power lines, substations and electrical components of all difficulties in accordance with international standards. We aim to ensure that Bemoni is associated with international standards and quality."
What about solar and wind? How much potential is there in these renewable energy sources?
The potential of these resources is also largely unrealized, which I am happy to view as a challenge for my company. From what I remember, HPPs generate more than 60% of energy in Georgia. At the same time, thermal power stations and imports account for the rest, and wind farms produce only about 1%. Only one 20 MW wind farm is currently in service, but there are plans to build several more. We want to be involved in this process, and appropriate preparations are already underway. As for solar energy, Georgia currently does not have any solar power plants, and this is something that we should also consider. However, nothing can be accomplished without hydro energy!
Senior Project Coordinator with fifteen years of experience overseeing all administrative aspects of energy sector projects' construction, installation and rehabilitation. "Successful implementation of any activity or project requires proper documentation and coordination with employees, contractors, sub-contractors and independent engineers. In addition, it is necessary to ensure proper contractual administration, which is directly linked to fulfilling obligations and is one of the main requirements for compliance with international standards. We aim to be the best in the local market and competitive internationally."
Maximizing our energy potential requires the appropriate personnel. How big a problem is the shortage of qualified staff in your sector?
Unfortunately, it is a significant problem in our industry. Retaining qualified personnel and encouraging those who have left the country to return and help train new staff requires precisely the kind of major projects we discussed earlier. In my case, I spent seventeen years working for energy and construction organizations in various countries, including in senior positions. Still, I decided to return to Georgia because large and exciting projects started to materialize here. First came the Port of Anaklia project, then the major rehabilitation of the Enguri HPP, which I found very interesting. Now it is time for new challenges.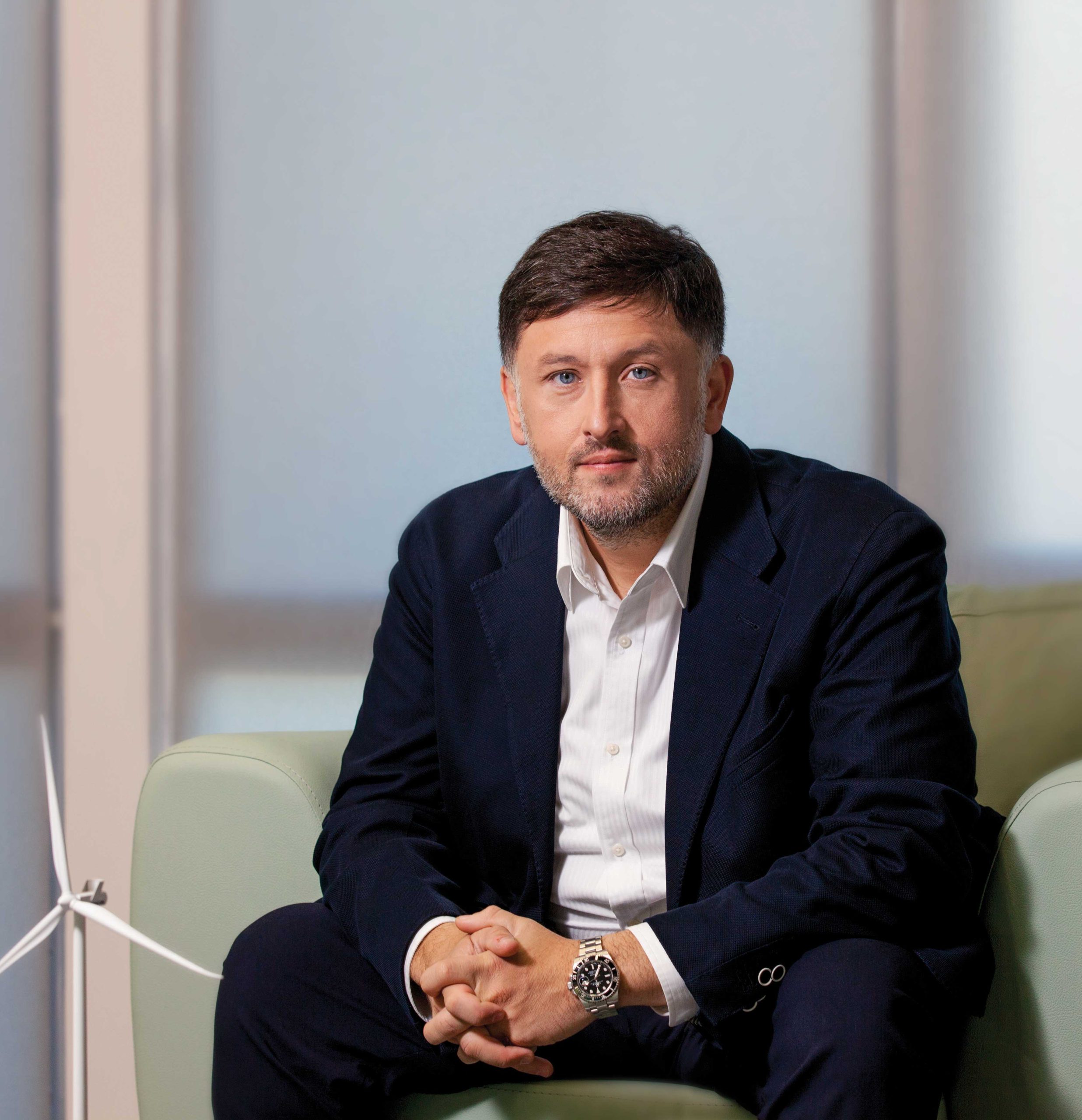 It is also crucial for modern managers to allow their staff to reveal their talents and skills. This is my management style, and I intend to implement it at Bemoni. We have a qualified team, but they must feel valued financially, intellectually and personally. We have the potential for that.
Financial Director with seven years of experience in the sector. Educated at Herriot-Watt University in Scotland, he has worked in the public and private sectors. Over the years, he held various positions in the banking sector – at the National Bank, Big Four accounting firms, and state organizations. He also has experience managing startups. "We are focusing on long-term sustainable development and creating value. For Bemoni, creating value does not simply mean achieving strong financial results but also creating benefits for our partners. We use modern approaches to financial management and the highest reporting standards to achieve our goals."
What are your company's plans outside of Georgia?
Our primary focus is the post-Soviet space. Initially, we will work in consortiums with major local firms before setting ourselves more ambitious objectives. Most importantly, my team and I have experience in this market. We know these countries very well, and we know about their energy needs and their specifics. I am confident that we will have our say in international markets too!
Featured Image Credits to Khatuna Khutsishvili / Forbes Georgia
Leave a comment