The pandemic has closed the borders of many countries, but not for private aviation. Recent market trends show that even the upper-middle class has begun to use VIP planes, and the number of closed charters has increased all over the world. Georgia is no exception. Vitaly Arkhangelsky – PhD, Director of Jet.Paris – AVIAV TM (Cofrance SARL – Nice, France) – the world's largest corporate owner of HondaJet aircraft tells Forbes about this and much more.
Mr Arkhangelsky, would you tell us briefly, what does your company do?
Our company Jet.Paris – AVIAV TM (Cofrance SARL – Nice, France) is French aviation as well as insurance and banking broker. We organize individual and group private flights to any destination, cargo and sanitary charters, conduct aircraft sales and purchases, provide comprehensive management of business jets.
Do you offer commercial management for aircraft?
Yes, using the services of Jet.Paris (Cofrance SARL) in Georgia and many other countries one can easily buy any aircraft, put it under our AOC (Aviation Operation Certificate), and we can fully manage the business jet: do repairs, maintenance, make upgrades, hire crew, and provide documentation and operation. We can easily find a base airport with the best pricing, insure the aircraft, if necessary, and help with the structuring of financing, leasing, or credit. We will rent out the business jet when the owner is not flying, thus making the ownership of the aircraft a profitable and interesting business rather than an expenditure. Forbes already wrote about it.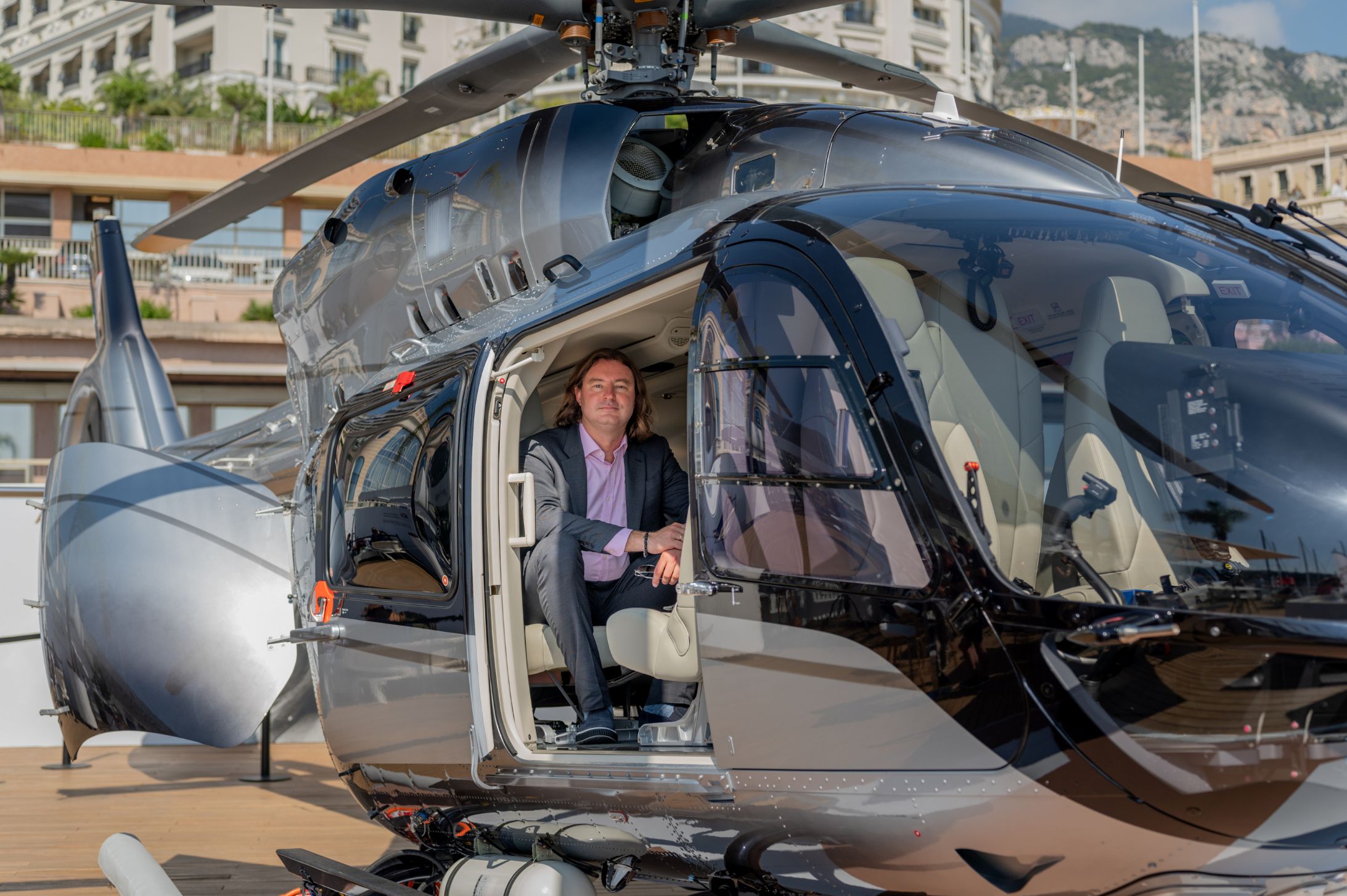 But you have your own fleet, don't you? How do you combine your own and others' flights? Is there competition within the company?
These are two different lines. Indeed, Jet.Paris (Cofrance SARL) is the world's largest owner of HondaJet ultra-light aircraft. By the way, they are very much in demand in Georgia due to their efficiency and environmental friendliness. They often fly from Tbilisi, Kutaisi and Batumi with small groups of passengers to various cities of Europe, and it is cheaper to rent five-seater Hondas than a classic charter aircraft for 7-9 seats. But there is no competition. If the client needs a spacious luxury plane, which costs more, we are happy to offer dozens of options from our partners. The customer always chooses the model, departure and arrival airports, departure time, the service on board, based on his financial capabilities and aesthetic preferences. Absolutely all provided aircraft are regularly checked for compliance with the quality and safety standards by the leading international aviation companies Wyvern and ARGUS.
Are large private jets for a hundred people or more ordered in Georgia?
So far, we receive from Georgia more requests for small business jets for 10 passengers. But there has also been an order for a 30-seat Embraer 135LR to Rome. Larger airliners like Boeing 737-300 VIP are more relevant for Russia. During the pandemic, large companies that need to send 50, 100 or even 300 of their employees or customers to business events, training, or recreation began to apply to us more often. We can provide a direct flight from any international airport, and passengers do not have to travel to Moscow to take off for GOA, London or the Maldives. The customer chooses the accompanying services himself. Whether a meal from a restaurant, black caviar and champagne or a holiday in flight is required – we can easily arrange everything. In addition, for the convenience of customers, we have developed a special application to search for and book a flight to the desired destination on a private plane.
The pandemic is not an obstacle for private flights?
There are some restrictions, but we try to make sure that our customers are not affected by these difficulties. It is true that it has become more difficult for us to have flights approved. It takes more time to organize them, so we need the customer to apply in advance. You need to confirm the reason for the flight, get a permit, provide a negative test for Covid-19 or vaccination certificates for the passengers, and take care of the sanitary standards in the flight, at the airport and in-ground transfer.
And if a person if infected with Covid-19, he can't fly?
He can but in a separate air ambulance subject to increased medical safety measures. This is an extreme situation, but private aviation will help in an emergency. It should be noted that during the pandemic sanitary flights have been booked more often. If a person needs treatment abroad and a regular flight is cancelled, the only thing to do is to contact us.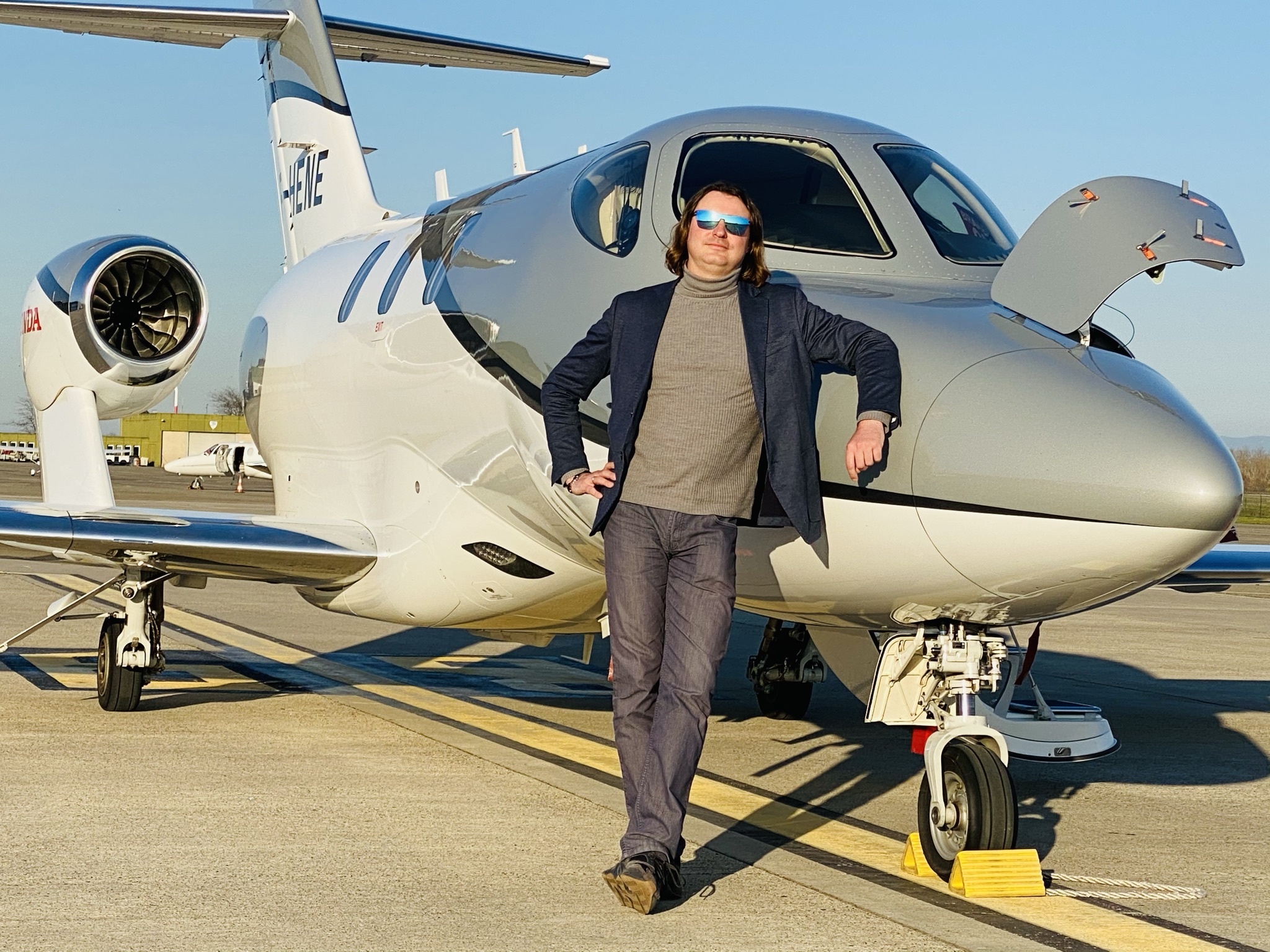 What are the prospects for the development of private aviation in Georgia after the pandemics?
Like elsewhere in the world, there is a growing demand for services. People have realized that private flights are not a luxury, but a necessity. Jet.Paris – AVIAV TM (Cofrance SARL) has an office in Tbilisi, where we successfully combine the solidity and reliability of a European company with high-quality Russian-language services. Of course, there are employees who speak Georgian. The total number of private flights is forecast to increase by 12-15% in five years, and we are confident that the same trend will occur in Georgia. We hope for successful cooperation and wish you pleasant travel!
Leave a comment