In May 2021, the global leader in digital automotive merchandising software and data – SpinCar – announced the acquisition of Pulsar AI, creator of the auto industry's most advanced conversational AI platform, and so Pulsar AI became part of an interesting puzzle on the global market. Through this acquisition, Pulsar's automated communication technology was integrated into the SpinCar platform and Pulsar's thirty employees became part of SpinCar's expanded global Product, Operations and R&D organization. Although behind this global success stands a great team; Dachi Choladze, Zaal Gachechiladze and Sopo Chkoidze were the individuals who made the leap forward in the Georgian tech industry five years ago and made everyone believe in the unbelievable.
What benefits did the deal with SpinCar bring to you in terms of reputation and what are the financial implications of this deal?
Dachi: When we started the business, we bootstrapped our company, and we provided our services directly to our customers in Georgia. Since then we have always aimed to expand our reach to the US market and, as a result of moving in that direction, we attracted $1.2 million of investment from Silicon Valley venture capital funds and private investors to fund our product journey in the states; with this amount we have been able to enter the US market and start selling our Conversational AI Solution there. The recent acquisition terms are confidential, so I am unable to disclose the exact value of the transaction at this point, although I can openly say that this transaction includes both cash and SpinCar stock. Every shareholder (investors, option holders and advisors) who owns stock in Pulsar, be it an investor, an employee, or a founder, will receive both cash and share considerations from this deal. Therefore, the merger of Pulsar AI with SpinCar means that as SpinCar grows, the value of every shareholder's stock also grows –and as we continue to grow with enhanced motivation and resources, the value of SpinCar naturally increases. We are confident that over the next year and beyond, the valuation of SpinCar will grow exponentially.
What has changed on a daily basis for Pulsar AI because of this deal?
Sopo: American Pulsar had no experience in selling products in the United States beforehand and did not sell automotive software in Georgia. In 2019, We created a product that would attract US based car dealerships to implement a Conversational AI tool that would engage with their leads 24/7 and drive them to the store. It was a directly targeted product that we aimed to sell on the US market. Employees who have been involved in these processes continue to work with the same know how, and in the same direction as they did before. One clear goal is to scale our new customer on boarding process in a way to match the demand that we now have through SpinCar's more than 3,000 customers. SpinCar has a strong background in creating a product that sells and markets itself as a global leader. This leading company provides expert service in sales and marketing, and we, our end, develop and support the state-of-the art conversational AI platform. With the acquisition, SpinCar will have 120 employees, including 75 in its office in Icon Tower in downtown Syracuse. It also has offices in New York City, Toronto, and Manchester(England), and will take over Pulsar's offices in San Francisco and Tbilisi, the capital of Georgia. As a result of the Pulsar acquisition, SpinCar will expand its offices in New York (NYC and Syracuse), San Francisco, Tbilisi, Manchester and Toronto.
Zaal: We have united forces with SpinCar by joining this company, however, the product is still being developed by our team. We are trying to promote synergy, which was the motivation behind the merger of these two companies from the very beginning. The multimedia content that SpinCar offers its clients has been integrated into our communication channels. These are two companies that did not merge simply because Pulsar generates revenue and that is the motivator, but because we are each one part of a puzzle and we fit together seamlessly. This synergy offers a higher quality of service to clients and increases the value of our service even more.
Dachi: We are continuing to develop this product and attract more customers to the US market, which in turn means we have a busy schedule for the next 12-24 months. SpinCar is very strong in sales and marketing and has an incredibly capable team – this allows us to make significant and more interesting changes in the automotive industry with the products we create. All this gives us a high degree of motivation. We believed years ago that we would make significant changes in the direction of artificial intelligence, and we managed to do it; this gives us both adrenaline and inspiration.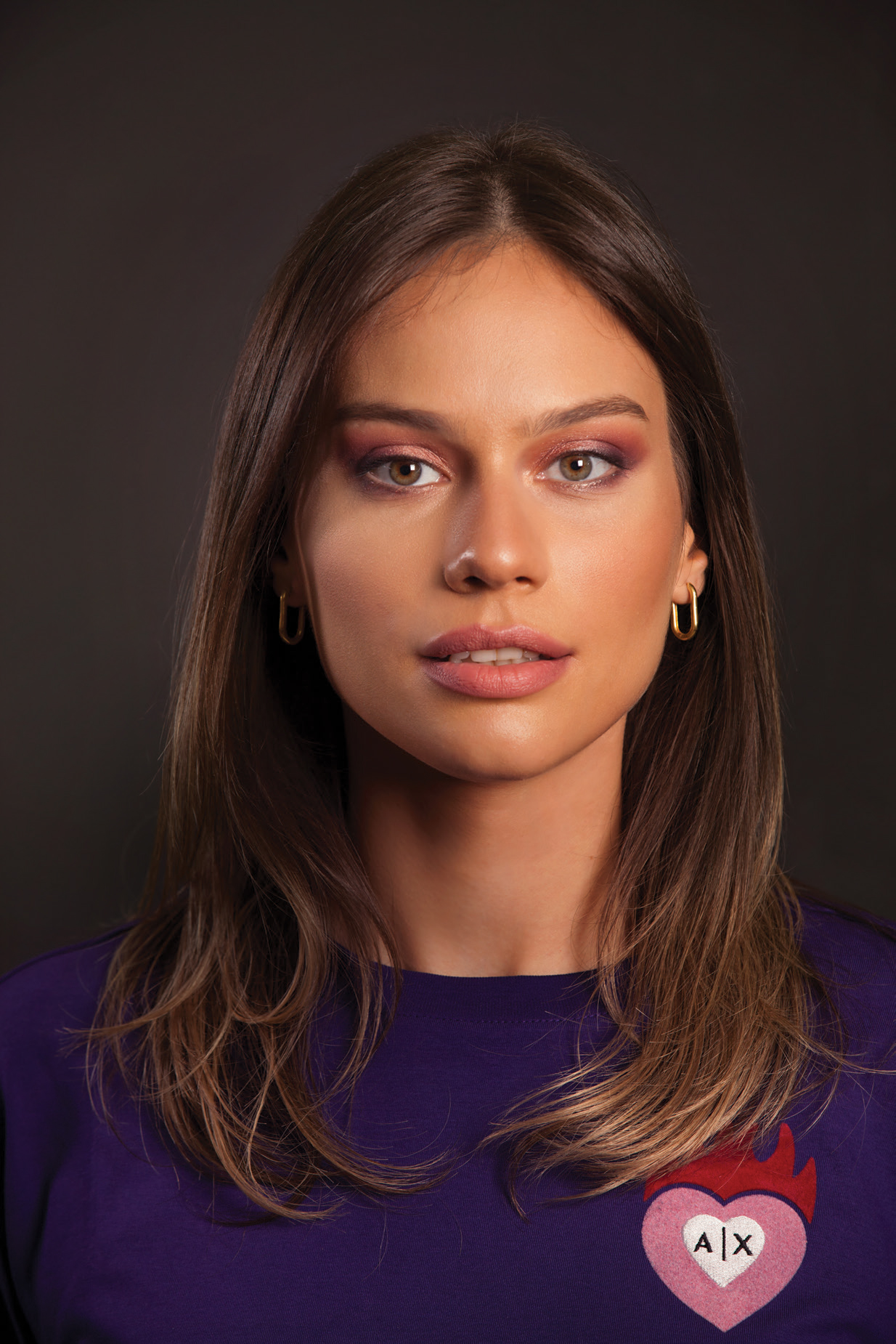 Perhaps there is no need to ask why you decided to focus on America and more specifically on Silicon Valley. More to the point, when did you realize you were ready for America?
Zaal: When we knew that we were already firmly "holding" this technology in Georgia, it also coincided in part with the fact that we went to the United States and met George Arison, who then actively supported the company and helped the team identify a unique opportunity in the auto retailing space. He is one of the most successful entrepreneurs in the automotive industry in Silicon Valley with a billion-dollar startup that has just made an initial public offering and their shares are being traded on the Nasdaq. It was with George that we learned about the problems in the auto industry. In general, the US is the land of opportunity. Especially Silicon Valley, which is actually the cradle for tech startups. The computer was created there, all the technology-related innovations that changed the world have come from Silicon Valley. Talent from all over the world is concentrated there. That is why the money that finances technology startups is concentrated there as well. Investors who are looking for talent and whose main job is to identify people with potential.
In the case of America, where did you see the need for your product?
Sopo: We encountered a slightly different situation in the United States. We were the first in Georgia to start working on artificial intelligence and automated chatbots, but there was already a company in the US that offered a solution to the problem. A similar product is even not the right definition, as they offered SpinCar a less functional virtual assistant when compared to us.
Dachi: When we did research regarding the companies working on AI on the American market, we noticed that there was a company called Conversica, which claimed that it could solve the problem of automatic answering software. However, this was a bit far from the reality, because when they received an email from a customer, Conversica returned a reply to that email and then informed the dealership that the customer was interested in the dealer's product / service. Pulsar's conversational AI platform leverages proprietary Machine Learning (ML) models and Natural Language Processing (NLP) combined with artificial intelligence technology to engage online shoppers in personalized two-way conversations. The company's technology increases the efficiency and effectiveness of dealership BDCs and internet sales operations by delivering immediate, relevant, and persistent follow-up to every online lead submission. Pulsar's automated communication capability can respond to an unlimited number of shopper inquiries via email or text.
What did you see as your competitive advantage on the American market?
Sopo: For us, competitor analysis has become the starting point of something new. We analyzed their reports and articles about them, which gave us unique insight into how a product can be put together that will be sold easily. After this, we added features that we consider to be our competitive advantage or made the service more efficient, flexible and of a higher quality over time.
Dachi: The presence of a competitor in the American market was the biggest contributing factor for us. This helped us see what customers disliked about the service SpinCar provided, and we corrected these errors. We analyzed that when a customer sends a question, he or she needs an answer in a timely manner. The solution to this problem has become the main target for our team. We can see that these questions revolve around mainly one issue. Our core task was to find out what the main questions were and to work on issuing timely and effective feedback on them. Furthermore, the fact that the services and issues of this company were already known to everyone in that market and the definition of the problem was already clear to everyone was also extremely helpful. When Devin Daly, SpinCar Co-Founder and CEO. Being an example in the field in which you work is probably a great responsibility along with a joy. From the beginning did you intend to start everything from scratch? Zaal: There is a book titled 'Zero to One', which is an exceptionally good example for all entrepreneurs, especially when it comes to tech startups. Although the niche you choose may be very narrow, it serves to solve a unique problem, which is an ideal springboard for generating resources and capital, which then contributes to growth. After finding a niche, you start solving the adjacent problems and this is also a precondition for growth. Our way was exactly that. When we talked to dealers, they already had knowledge of this problem. Having a competitor in the US market has a beneficial side and can bring a real advantage.
The fundraising chronology is interesting, how did you increase investor interest in Pulsar AI?
Dachi: When we first started fundraising, I discovered that you do not go directly to investors and talk about millions. You go to numerous investors and talk about small amounts, $10,000, $20,000 or $30,000. So, you raise that first crucial amount, which in turn helps you find the next investment. Even in Georgia, when you try to raise money, it is not necessary to ask one investor for $50,000, but it is better to go to five and talk about $10,000. I would recommend this to all novice entrepreneurs. It is also extremely important that if you want to start a business in the US, it is necessary to be a part of American everyday life for at least some time, communicate with people and get advice from those who run into these problems daily, and these are the problems that you potentially want to work on. We raised some money in Silicon Valley, returned to Georgia and attracted more investment from a few investors here, then went back to the US and furthered our fundraising in the summer of 2019, and after raising about a million dollars, we invested in an application for a GITA grant, which was 650,000GEL. It turned out that we had attracted overall about $1.2 million by that time.
Sopo: We had a practice run with the Georgian investors before going to the US. We were finalizing the pitch deck and the talking points in parallel. Before this deal there were a lot of exciting processes and partnership agreements, on the basis of which we would work –sometimes even directly in the CRMs used by dealers. We went through the certification process, which included a lot of administrative-financial issues to sort out, so that the team could get their first client. The most important thing for our team was desire and motivation, and as a result, we got a proper system.
"Pulsar's team of deep learning specialists, developers, data scientists, linguists, and operations personnel have developed some of the most powerful conversational AI capabilities available today. We are thrilled to welcome them to the SpinCar family, and we look forward to leveraging Pulsar's expertise and technology innovations to deliver even greater business results for dealers of all sizes and types," said Devin Daly, SpinCar Co-Founder and CEO. Being an example in the field in which you work is probably a great responsibility along with a joy. From the beginning did you intend to start everything from scratch?
Zaal: There is a book titled 'Zero to One', which is an exceptionally good example for all entrepreneurs, especially when it comes to tech startups. Although the niche you choose may be very narrow, it serves to solve a unique problem, which is an ideal springboard for generating resources and capital, which then contributes to growth. After finding a niche, you start solving the adjacent problems and this is also a precondition for growth. Our way was exactly that. We decided to solve a problem that existed in the Georgian language. It was a kind of a micro niche, because Georgia is a micro zone, the automated processing of the Georgian language and the construction of so called conversational AI (chatbots) around it is an even narrower niche.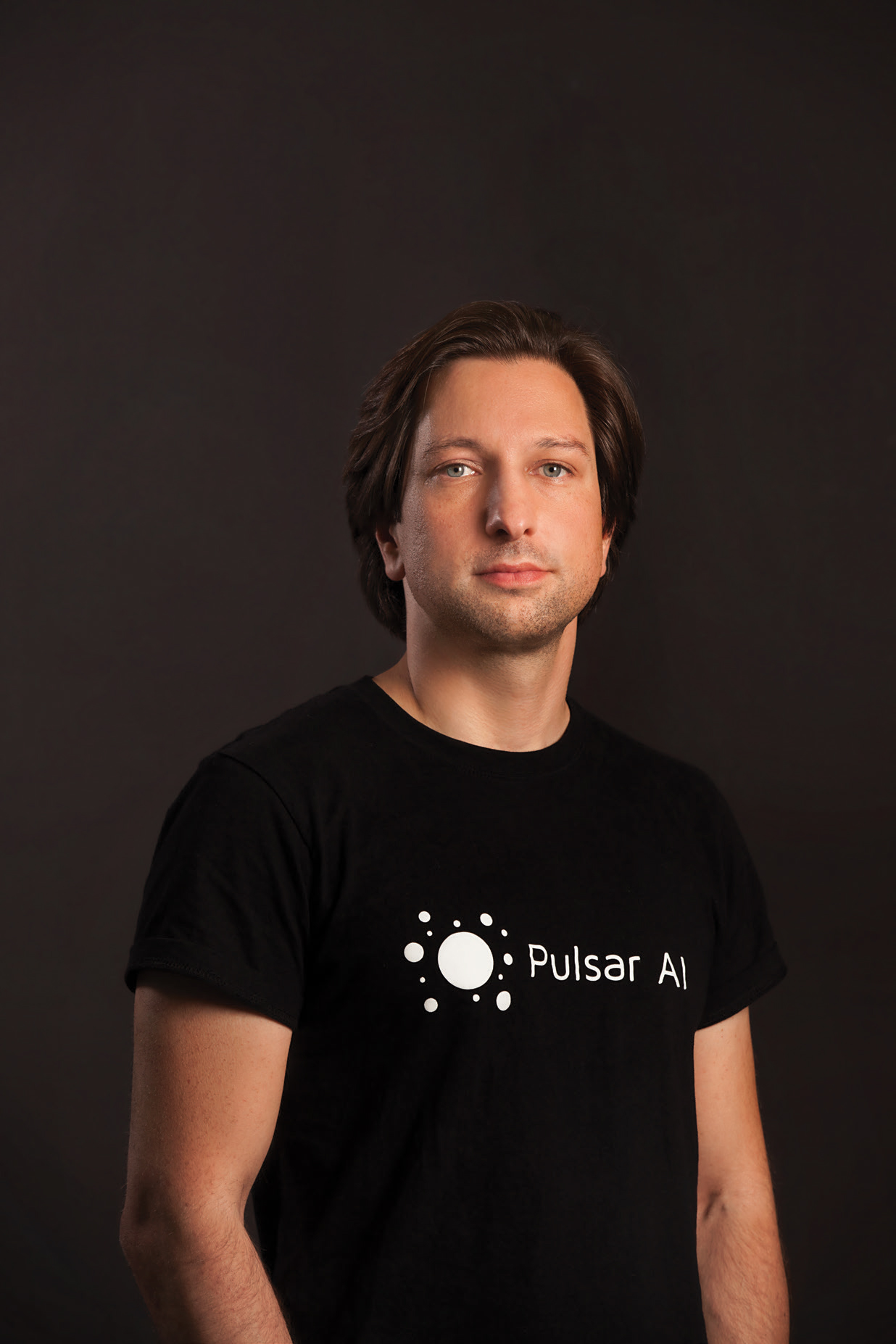 Dachi: If you are willing to enter the market, you have to do something that will help you with this and if you create something that is needed in the market, then your place is guaranteed. As for being an example to other entrepreneurs, first, it turns out that it is possible to create a successful startup in Georgia and get to Silicon Valley with this startup, see success there, attract funding and develop globally. Obviously, many may have tried this, but the fact is that no one has reached this stage before. As part of my responsibility, I would say that it is particularly important to share our success story with people so that our story actually helps them with their work and motivation. Inspiration must be tangible. There are a lot of things in the work of startups that look completely different from the outside, and we want to help people look inside at the work we do and see which path we took.
What do you mean by people looking inside at the work you do?
Dachi: Everyone who hears our story will probably think that we came up with the idea, went to the US, convinced investors of our idea, took money from them, and came back to Georgia. In fact, this did happen, but on the other hand, much more interesting things were happening that could happen to any entrepreneur. Thus, it was not just an idea. In the beginning it was an idea to create technological solutions that would make people's lives easier, but then we assembled a team in which we developed a style of work founded on a love to innovate and unity amongst us all. It is this fact that has given us the opportunity and motivation to create bigger things.
When you started business in 2016, what was the situation in the technology market? What indication did you have that your services and ideas were needed by the market?
Zaal: When you are eager to do something, you try to find a niche where you will not have competitors – in order to grow fast, you cover this field, and as a result, become the leader. You have a monopoly so to speak, until others imitate and follow you. This is what has happened in our case.
Dachi: Of course, it was risky, but risk is almost a daily occurrence in entrepreneurship. You are trying to do something for which there is no plan. Beyond the result that we achieved, there were many decisions that did not work out and put the right decisions at risk. However, if that risk is justified, it will bring you to where we are now.
What do you think has changed with the appearance of Pulsar in the startup ecosystem?
Zaal: From my point of view, we have changed the business culture in general in the country because, unlike when you work and sell your time and in return only get paid, we tried to give extra motivation to employees and make them a real part of the company. It is particularly important to us that our team members have a sense of ownership at every stage and realize that this company belongs not just to the founders. There are paths for this in the US and it is a common story there, but it was not easy to implement this approach in Georgia, because there were no examples that would make this strategy more convincing to the team. It was a bit difficult for us to generate motivation otherwise because there are much bigger banks that pay a lot more for the talent we were interested in, but they in turn do a poor job because although they bring in a lot of people and pay a lot, they don't provide enough to keep these people busy and accelerate their development.
Do you think that being the first is the biggest competitive advantage in your case?
Dachi: We offered a service to companies that no one else offered at that time. When we chose the field of artificial intelligence exclusively, this already gave us a niche. If someone needed a service related to artificial intelligence, Pulsar was immediately on their mind. Probably still the biggest competitive advantage was that our first customer was TBC Bank, the money we received from this project was fully allocated towards expanding the team and we started to create services that did not exist before in Georgia. This further solidified our advantage.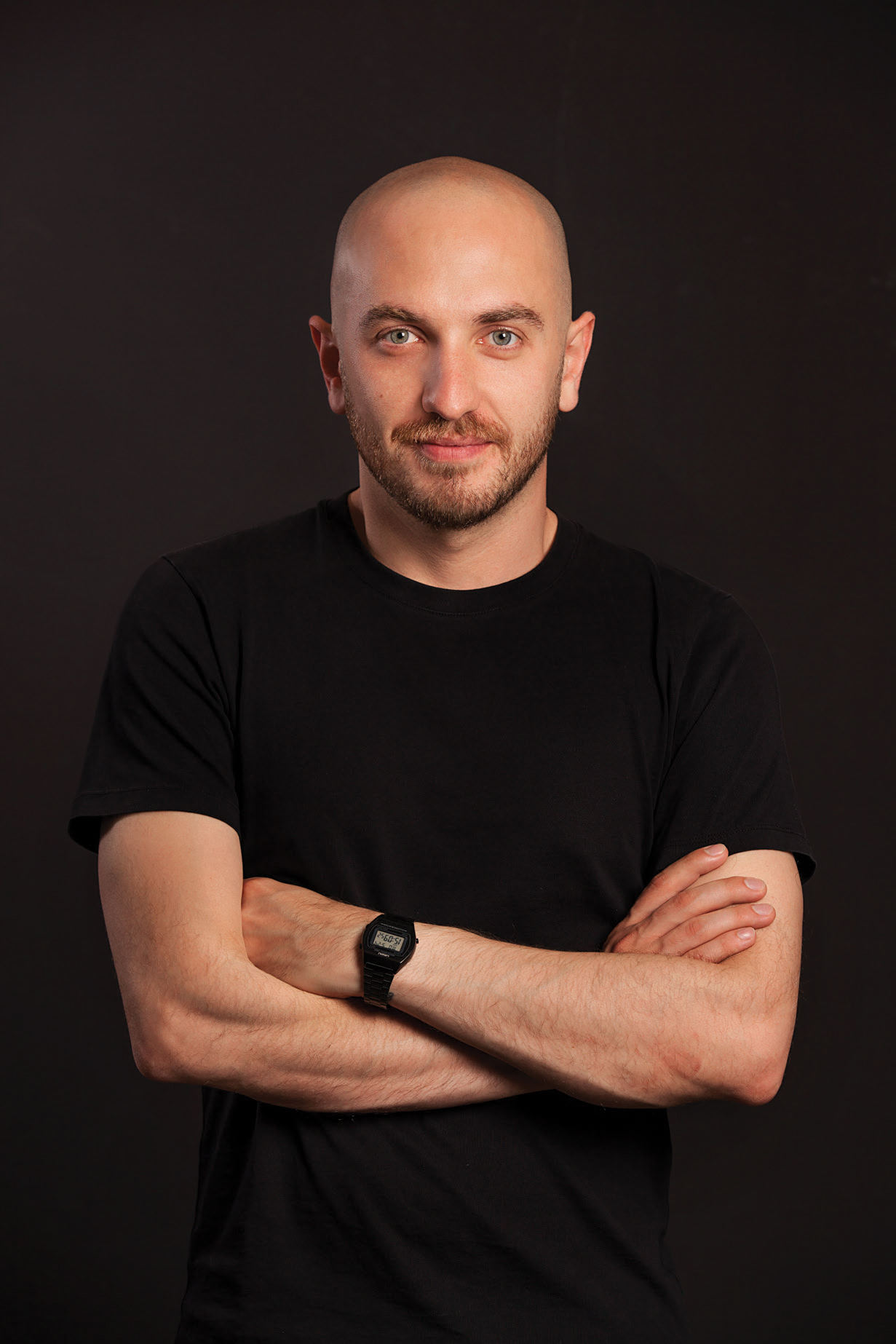 Sopo: I believe our advantage in the American market was more visible in terms of price, product and its quality. We are a group of people that focus on creating valuable and high-quality products that drive change and innovation. We are a startup that has done a lot more work in the Georgian language than any other startup in the US that has strived to create a natural language program. Having our technical and operations team based in Tbilisi (Georgia) helped us with maintaining a low runway and cash burn compared to other startups based in Silicon Valley. As for the product-based advantage, we are a group of people that focus on creating valuable and high-quality products that drive change and innovation. We had three important advantages. The advantage in terms of price was that we worked from Tbilisi and were able to cut costs in many directions, for instance, in the case of rent.
What was the starting point and where are you now?
Zaal: Dachi and I invested all our savings in the Georgian startup. We sat and thought for a month, after this we made a prototype of the first Georgian messenger chatbot, which we offered directly to TBC Bank. It was a very well-calculated step on our part. Of course, there was an element of luck, for example, Dachi met one of the representatives of TBC for a standard job interview, he listened carefully and finally said that he had actually come to them for a completely different reason. After this we introduced the product to TBC's management, and this is where our collaboration started.
Dachi: From my point of view, the experience with TBC Bank was especially important. From the very first day when Zaal and I said let's create this product and show it to someone, we were both only thinking about TBC Bank. Even when it was too early to talk about this project, we just had the idea, we already knew that TBC would be the first to be offered this product. TBC, then and now, has made quite obvious progress in the area of innovative technology compared to other companies locally. It was a very strategic step from our side. We were also incredibly lucky with the people we met at TBC Bank, and we were able to work with them for some time. It was also both interesting and useful that after signing the contract with them, they offered us the opportunity to work from their office, which allowed us to better follow their daily activities, thus making it easier for us to access their needs.
As you were at the forefront of the development of the technological field in Georgia, tell us during this period, how the startup ecosystem has changed in the country? What was the challenge then, and what is it now?
Sopo: I would say that when we started the business in 2016, a startup ecosystem did not exist in the country at all. For example, we did not have access to information about startups that might have been operating in the country at that time. At this point, however, we have seen an increase in the number of entrepreneurs and startups. We have heard a lot of great ideas and have become members of many communities and a broader picture has emerged of what startups do and how they work. The culture of entrepreneurship has also become more interesting to the public.
Dachi: The existence of GITA created many opportunities for us, and not only for us, in the sense that a community was created in which knowledge was shared, people connected, got to know each other, and gathered more information. Additionally, a lot of activities and the constant process of something happening in this field, pushed many companies to grow and develop. A different culture has emerged in the startup ecosystem. There is already room for hi-tech startups, and GITA's contribution to this is huge. We have participated in many events with their support, including Startup Grind.
Zaal: From a legal point of view, the startup ecosystem has become more sophisticated, and there are benefits around taxation when providing services abroad from Georgia. We have set an example for ourselves that one can be successful in this field. This area has advanced both in terms of initiatives and in terms of state emphasis.
What plans does American Pulsar have in the short term?
Sopo: Right now, it is too early to talk about long term plans, but in the short term we are currently focusing on ensuring that the two teams merge as effectively as possible and bring more value together as one team.
Dachi: We are focused on growing a more sophisticated product and are fully committed to it. Entrepreneurship is what we relish, so it is our aspiration to find problems and solve them. We are problem solvers and no doubt we will continue in this way.
Leave a comment