He returned to Georgia in 2005 with one mission in mind: to create a new industry. This is where the story of Bioli Medical Wellness Resort located in Kojori begins. Prior to that, he was based in St. Petersburg, where he created a network of one of the leading medical clinics in the field of dentistry in Russia, included in the ranking of the top 20 largest clinics by Russian Forbes in 2019. Now a former dentist, Tamaz Mchedlidze has set a new goal for himself: to seize the wellness potential of Georgia by creating a new industry, positioning itself in the world under the name of the brand "Georgian Wellness". The mission is big, coupled with large-scale plans, and a huge motivation to forge forward. In an interview with Forbes Infrastructure, Tamaz Mchedlidze tells us about his ideas and future plans in detail.
Mr. Tamaz, "Bioli" has been welcoming visitors for five years now. First of all, let's evaluate the consequences brought by the pandemic: how severe were the results of the crisis for "Bioli"?
The pandemic, of course, was reflected in business. "Bioli" closed its doors for half a year. This is an international resort and the share of local visitors before the pandemic was only 10%. After the closure of the borders 100% of our visitors were local, although 30% of them were still foreigners residing in Georgia. Now we are back to working on the foreigner segment which represents 90% of our visitors. However, the very fact that the pandemic has changed the world significantly is certainly tangible. On the other hand, the pandemic has increased the importance of health as a core value. I thought this would be noticeable in Georgia in ten years, but this trend can already be observed here. Nevertheless, I am not very inclined to say that a lot of people in Georgia value health and a healthy lifestyle.
You came up with this business idea approximately 16 years ago…
Back then, I did not really think about a potential pandemic. I was more preoccupied with my own self and my future, trying to think about how to live a life of quality. My ancestors were healers: my family members, i.e. my siblings and I all became doctors. As a child, my grandmother from Guria used to tell me that I would become a doctor. I did become one indeed: I created a medical network in Russia from scratch, with 25 clinics comprising 400 doctors. However, later I discovered that there is medicine (which entails treating the ill) but there is no health medicine.
My grandmother always used to say that Georgia is rich in nature and opportunities. I realized that I should definitely seize that opportunity. One day, I looked in the mirror and saw my reflection: a professor, a doctor, creator of a huge medical network… weighing 170 kilos. I was not sick, but you could not say that I was healthy either. It was then that I realized that I had to create health medicine. For the first year, I took good care of myself, lost weight and only then did I start working on creating the "Bioli" resort.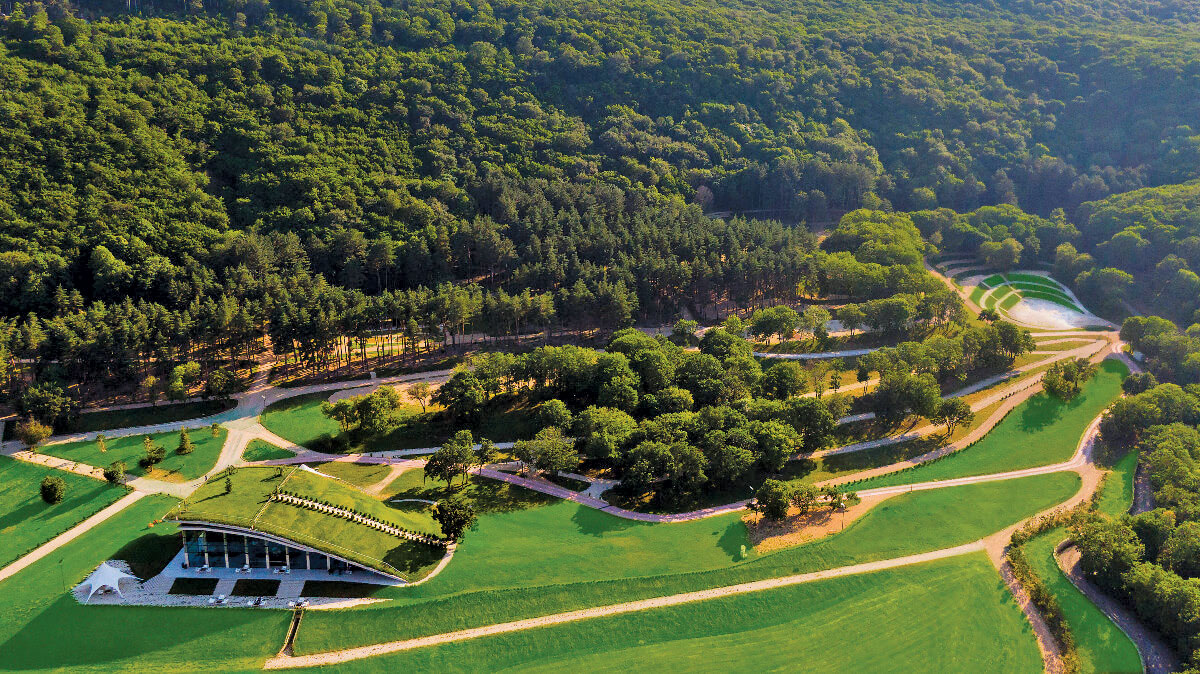 Did you decide from early on that "Bioli" would be created in Georgia?
Yes, indeed, but not just because I am Georgian myself and was feeling patriotic. It was rather because of the unique nature that Georgia has as a small country; rich with more resorts than all of Europe combined. It is hard to not come across a village here where locals don't have some type of healing traditions. Georgian wellness is part of the centuries-old tradition, still dating back to Colchis Medea. Hence, it would be impossible to start creating the resort somewhere else, failing to fulfill my late grandmother's will. I arrived in 2005 and started to develop this area in Kojori.
Why did you choose Kojori?
The most important thing we get from nature is air. Air quality is of crucial importance. It has been scientifically proven that an altitude of 1000 to 1500 meters above sea level is the optimal altitude in terms of air quality. That was the first criterion I was guided by. The second priority was maximum proximity to Tbilisi, as we had to make use of the capital infrastructure and staff the experienced team that would undergo additional relevant training. I walked around the outskirts of Tbilisi and discovered this place. For years, I first bought plots from the locals and then appealed to the state with an investment proposal as I also needed part of the forest to create the resort. "Just invest the money and we will hand it over to you for 1 GEL", they said. Despite this, I told them I would pay its actual worth, which I did. Thus far I have done just 10% of what I have planned to do in the future.
I have to ask you about the future plans for sure, although, prior to that, it is interesting to hear what the workload is like and which are the nationalities that frequent the resort the most?
Guests from over 80 countries have visited "Bioli". I am unable to say which countries are in the lead in terms of frequency in visiting, but Israel, the Gulf countries, Qatar, Kuwait, Emirates can be singled out. This is a miracle place for those coming from the Emirates, as it presents them with 3D nature. However, we also have a lot of visitors from Europe, as well as from Latin America, New Zealand, Australia. I am delighted that the whole world can get to know Georgia, unique in so many ways and it should definitely become a "luxury" destination. That's why if anything is to be done here, it must be done in line with the highest of standards. If we do not attract the wealthy, we will always be a weak country.
Everyone is surprised by the fact that someone decided to invest so much money in such a large area. There is a total area of ​​32 hectares and only 13 cottages. But that's just for now. I have created here what no one has done before. This is Georgian wellness, which needs further development, training of the relevant staff. An absolutely new and unique industry is being created, under the name of Georgian Wellness. When a tourist arrives in Georgia, they should know that the honey here is Georgian, the wine is made with grapes grown in Georgia; all this can be very well presented. By the way, we even registered the career of a wellness-therapist, experienced in the technologies of maintaining health rather than treating a specific illness. We are also planning to create an institute with certification in accordance with European standards, in order to introduce a new concept of Georgian wellness into the world.
I have already invested a total of $40 million here. We built all the infrastructure ourselves. No aid was received from the State.
Did you ask for help?
We did ask for the road leading to Kojori to be built, and they promised, but that didn't happen. Investments still need to be made and we need roads as well. I will need at least another $100 million of investments. We are now calculating what it takes to create one of the leading resorts in the world.
What is the timeframe for this?
2-3 years. We should have it completed in a maximum of four years. You are probably wondering if the resort works for profit. I will say that not yet, but we have calculated that in twenty years it will be one of the strongest resorts in the world and a brand of Georgian Wellness will be created and added to the world resort list. If I had invested $40 million in the clinics that are, of course, more profitable, that would have brought me a profit of $120 million from 2005 to the present day, but my priorities and motivations lie elsewhere. With this motivation and opportunities, I will certainly implement the plans that I have conceived in these twenty years. I returned to Georgia for that.
How do you plan to further develop "Bioli"?
I am preparing an investment plan to attract international investors. They have to invest money to bring this resort to the levels I have envisioned. This will be done on an international scale and with top-notch quality, which is the way I am used to doing everything. My medical network in Russia is very famous and serves the premium segment. Here I want to create a world-class wellness system. I repeat once again, we're creating here what no one in the world has created before.
You were also planning to open a "Bioli" branch in Senaki, but your plans were delayed. What are the future perspectives for this project?
I have an area in Senaki, the river Tekhura flows there, but I am very preoccupied with the work here. I do not have enough investment power to start that project yet. I do have a certain income from the medical network, but not enough to build everything in a split second. This can certainly be managed by attracting international investment. In general, Kojori "Bioli" will be the central location, and then different branches may be opened in the regions. I met Professor Kakha Chelidze in Georgia, who is the head of our scientific team and who helps me create this network. I do not see this as a business in which you invest money and later profit from it. Not at all. I came to Georgia with a mission to create a Georgian wellness industry.
Georgia is rich with wellness resorts, but their touristic potential is not yet fully exercised. What challenges do you see in this regard?
There is a huge potential, with lots of places, but the problems that persist need to be addressed systematically. I am the one initiating this process, and later, others will follow the lead when the potential becomes more visible and tangible. When I say I want to create an industry, it's not just me that's going to build it, rather, this industry will build on its own, but everything will be led by this example. The legislation also needs to be adjusted. It is a state affair, but who should manage it in the state? If no similar pattern and example exist, nothing will come out of it. That's why I'll lead by an example and show what needs to be created. If others follow the lead, then the industry, which also has balneological traditions, will start to build itself.
What would you change in terms of government attitudes towards business?
I'm not someone who is used to receiving aid. So I can not answer that question. I do not know. It is important for me not to be disturbed. And if I have a certain request, I want it to be approved as soon as possible, otherwise, I dislike saying things like "the state has to help me".
Due to your networking circles, you have a lot of business talks with the wealthy. How to attract them as investors, whether it be for various other fields or even wellness development?
It's very simple. Again, leading by an example. I care for this place like my newborn. When the investor sees that, they will be filled with trust. I will no longer start talking about the need for the legislation to be appropriate, and so on. I was even held back at a certain point when people kept saying that I was cutting the forests down and destroying the place, and whatnot. But that did not stop me. On the contrary, it made me even stronger. Thus, in order to attract foreign investors, of course, there must be conducive conditions. First and foremost, they need to see people filled with passion. They should witness encouragement and support from all sides.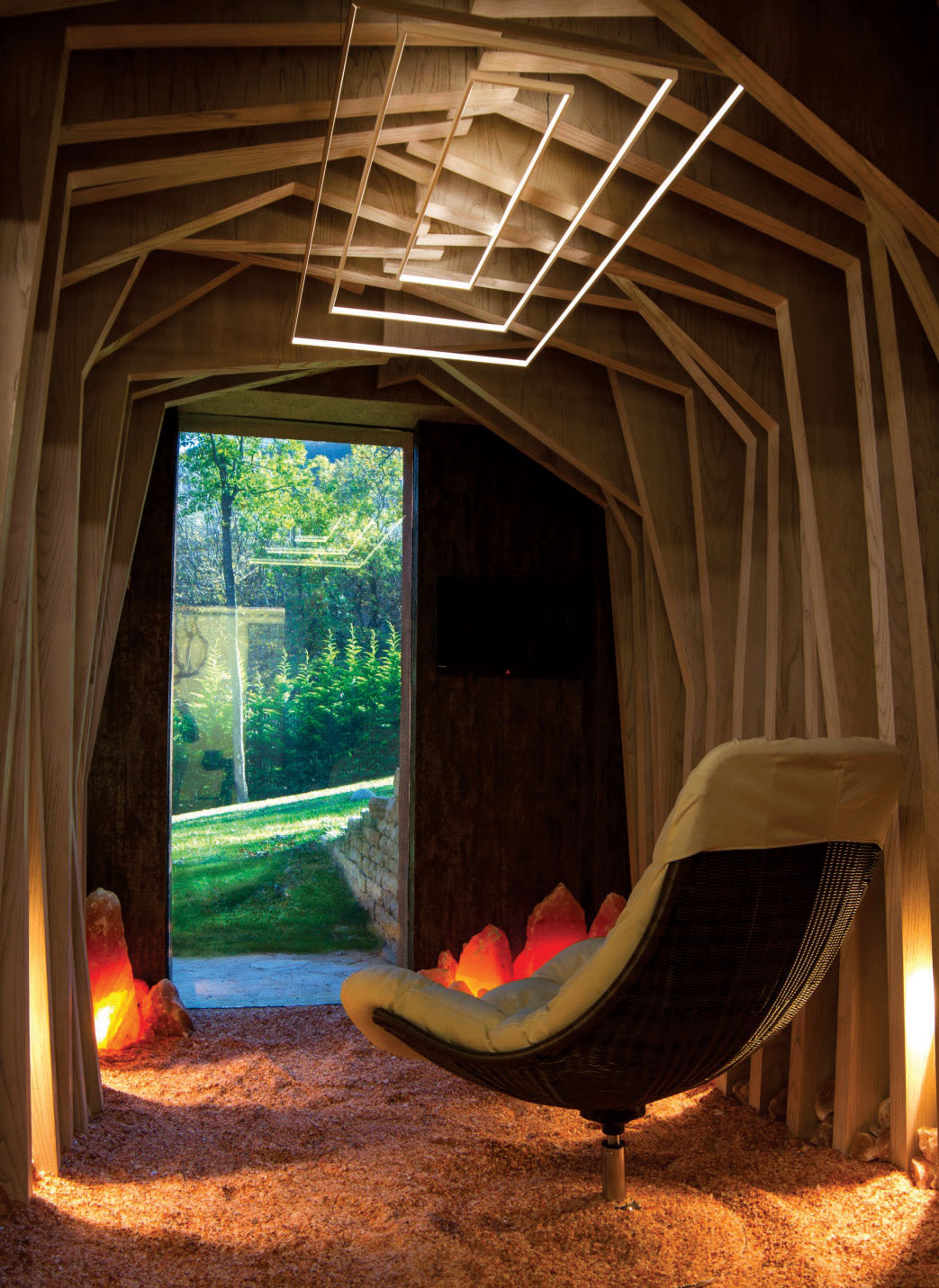 Do you have new ideas? Both in Georgia and elsewhere?
I have more ideas than I can count. However, I think everyone should do their job. I often receive calls and different offers, but they are all out of the question. My whole life is deeply connected to medicine.
You are also the owner of a clinic network "Medi", which was originally set up in Russia in the 1990s. Are you no longer involved in its management?
I bought my own freedom. I have a team that manages this network. I am not actively involved, but I am constantly monitoring its pulse and taking its temperature, so to speak. Ideology is paramount in medicine. My ideology is the following: treat the patient as you would treat yourself and your own child, and wealth shall follow.
In 2019, your medical network was named in the top 20 largest clinics by Russian Forbes. How is this business developing today?
Among the medical networks created from scratch, my network is the largest in Russia. I can say out loud that I was the one who created modern Russian dentistry in St. Petersburg. I was the one who introduced working with masks and gloves in dentistry. My network branches are mainly concentrated in St. Petersburg. There is only one branch in Moscow. I adore St. Petersburg, I spent 16 years there which means that I grew up and developed into a scientist in that city. There are many good people in the medical field of St. Petersburg, including many Georgians. I am a cosmopolitan, and I only support nationalities: in particular, blood groups of A, B, AB, and O, which is the only thing important on the operating table. We are all children of God, no matter what religion we subscribe to.
What is the wealth that Tamaz Mchedelidze has accumulated thus far?
My real estate in Russia was assessed back in 2007 and I owned 200-300 million dollars according to various estimates. In fact, I don't really know how much it all is. As for Georgia, I have already invested 40 million dollars here, but if you ask me how much "Bioli" costs, I will tell you that it has no price. This creation is like my own child and I don't intend on putting it up for sale.
Leave a comment