In 2020, Georgian wine and spirit exports totaled $342.5 million. Exported wine accounted for $210.3 million (5.6% less than in the previous year), while exported spirits increased by 3.8% to $132.2 million. The sector managed to end the year without major losses. The financial statements of Georgian alcoholic drink manufacturers are becoming more and more transparent. Apart from a few exceptions, the largest manufacturers have published their 2019 financial statements. The combined revenue of the thirty largest wine and spirit producers amounted to ₾800 million, while the total value of their assets exceeded ₾1.5 billion.
The ranking is topped by the Kakhetian Traditional Winemaking Group (KTW), which posted total revenue exceeding ₾105 million and a net profit of ₾22.6 million in 2019. KTW is also the largest company by asset volume – its vineyards, wineries and other assets are worth ₾258 million in total. Bolero & Company is the second-largest player on the market with sales of more than ₾80 million.
This article is based on 2019 financial statements. In certain cases, the 2018 financial results have been used, as some companies are yet to publish their annual audited reports for 2019.
Approved by EBIT Group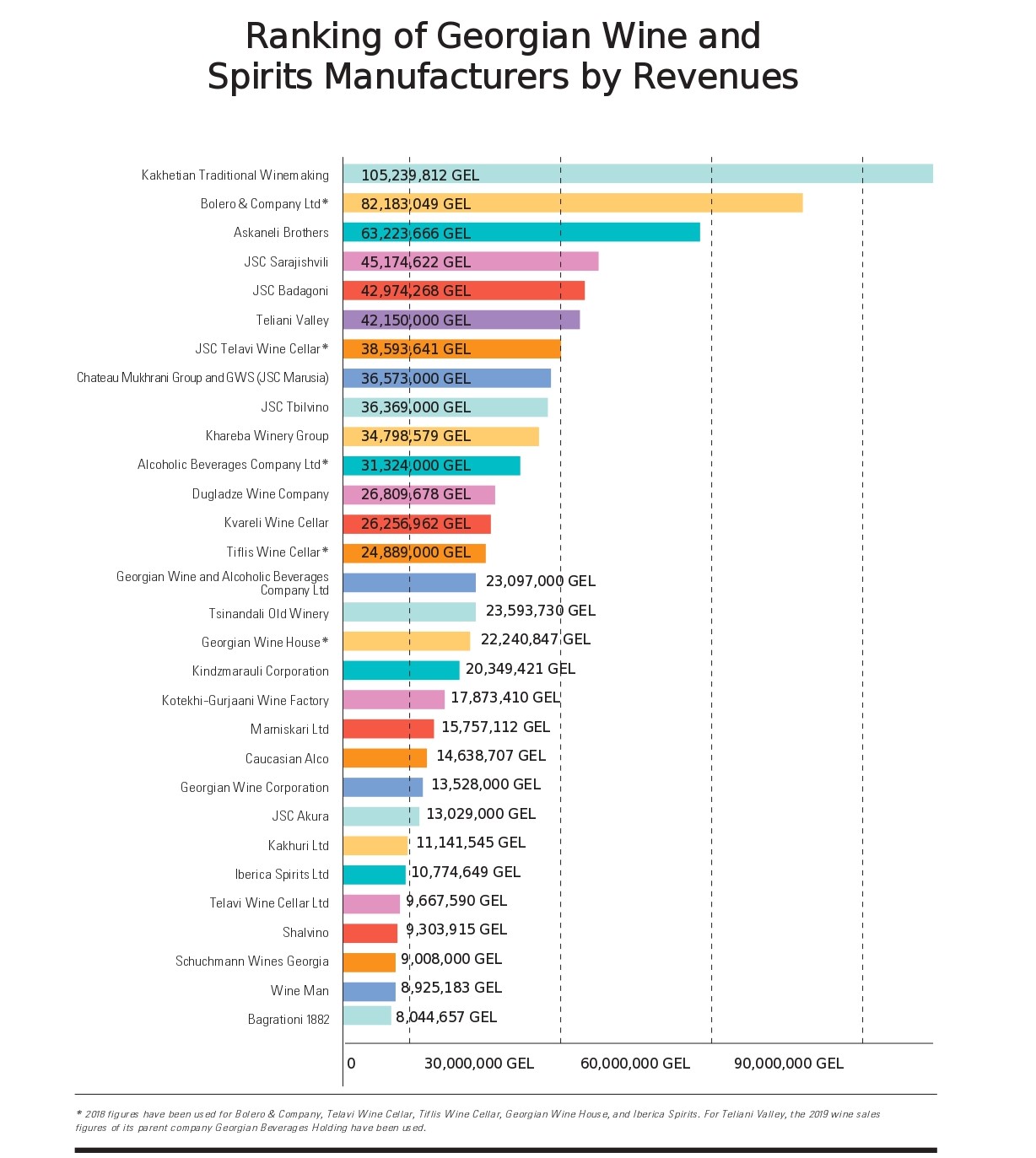 Leave a comment