In 1957, in the Elia district of Tbilisi, the Somkhishvili family celebrated the welcoming of a second son into the world. Valiko, the father, was a skilled shoemaker and tailor who worked hard to provide for his seven-member family. They lived compactly. The four brothers shared a large bedroom while the parents and youngest daughter, Lali, accommodated themselves in the glazed loggia.
Valerian Somkhishvili, who maintained the family, traveled to various Soviet republics to receive orders for his handmade shoes. On some days, he would sew 7-8 pairs of shoes and earn 8 Rubles per pair, which was a decent income for the family. He always made sure to return home from his trips and spend quality time with his beloved wife, four sons, and youngest daughter before the money would run out, and he had to leave again on another business trip – sometimes to Russia and sometimes to Ukraine. The Somkhishvili children were brought up by their mother, a graduate of the Theatre Institute. Although her husband promised to let her work in her field, being a mother to many children made her a full-time housewife. As the boys grew older, Tamaz, who had returned from the army a few months earlier, expressed his desire, to his parents, to continue working in Russia.
"Where are you off to, my boy?" Valerian inquired.
"I'm headed to Tyumen, Siberia. That's where the Georgian group is being deployed," Tamaz responded.
"Ah, do you know anything about Tyumen district?" Valerian asked his son.
"What's there?" Tamaz enquired.
"Absolutely nothing, son, except for polar bears walking around."
"Dad, come on," Tamaz protested. "What's the point of staying here when there they pay at least 700-to-1500-ruble salaries."
The conversation did not last long. Soon after, the group of Georgians arrived in the heart of the Russian wilderness – the bustling city of Tyumen. The young recruits were quickly deployed to various locations throughout the vast expanse of the Tyumen district. And so began Tamaz Somkhishvili's remarkable story of business success in Russia (the Soviet Union), all the way back to that fateful day – October 10, 1978.
My initial understanding of Tamaz Somkhishvili's education was amiss. While he had earned high honors at the College of Public Catering in Tbilisi after completing his military service, this achievement was curiously absent from his company's website. As it turned out, Tamaz continued his education while already immersed in the world of business, pursuing studies at the Faculty of Physics and Mathematics at the Tobolsk Pedagogical Institute in the far-flung reaches of Siberia, before ultimately transferring to Tyumen State University to earn a degree at the Faculty of Finance and Credit. Despite his impressive academic accomplishments, Tamaz was more focused on his entrepreneurial pursuits and didn't dwell much on his schooling. I must admit, I was fascinated by this lesser-known side of Tamaz Somkhishvili, and so I let him steer the conversation for a captivating three-hour discussion.
Business Epilogue and First Earnings
The 21-year-old Tamaz Somkhishvili embarked on a journey to Tobolsk with his buddies. His childhood friend and classmate, Givi Guishvili, had already been relocated to work in Siberia and had convinced Tamaz to join him. During the trip, they met Berdia Tavshavadze, and quickly became friends. Givi couldn't withstand the harsh Siberian climate and returned to Georgia. Despite this setback, the group was ready for their new assignment. After arriving in Tobolsk, they were distributed to Uvatsk, a district slightly smaller than Georgia and known for its extreme climatic conditions. Tamaz was amazed by the surroundings, with the distance to Tobolsk being 120 kilometers and the road to Tyumen, being 379 kilometers. However, Uvatsk was only the beginning of their journey. After two days, they boarded a helicopter that flew them further north, directly into Taiga. This was their work destination, where one of the largest gas pipelines (Уренгой — Помары — Ужгород) was under construction, thanks to financing from Japan and the Federal Republic of Germany. Tamaz's honors degree from the College of Public Catering came in handy as he was entrusted with supplies. He flew to Tobolsk almost every week and had to prepare an order for the relevant supplies within two days. Despite the challenging conditions, Tamaz was thrilled to be part of such a significant project and looked forward to every new adventure that lay ahead.
"I was always exceptionally sociable. I have always believed that relationships are key. That's why I got acquainted with almost everyone in Tobolsk, including the people in the city council and county," Somkhishvili recalls. This was more than enough to start the rapid rise of young Somkhishvili, especially since great changes had commenced in the country called the Soviet Union.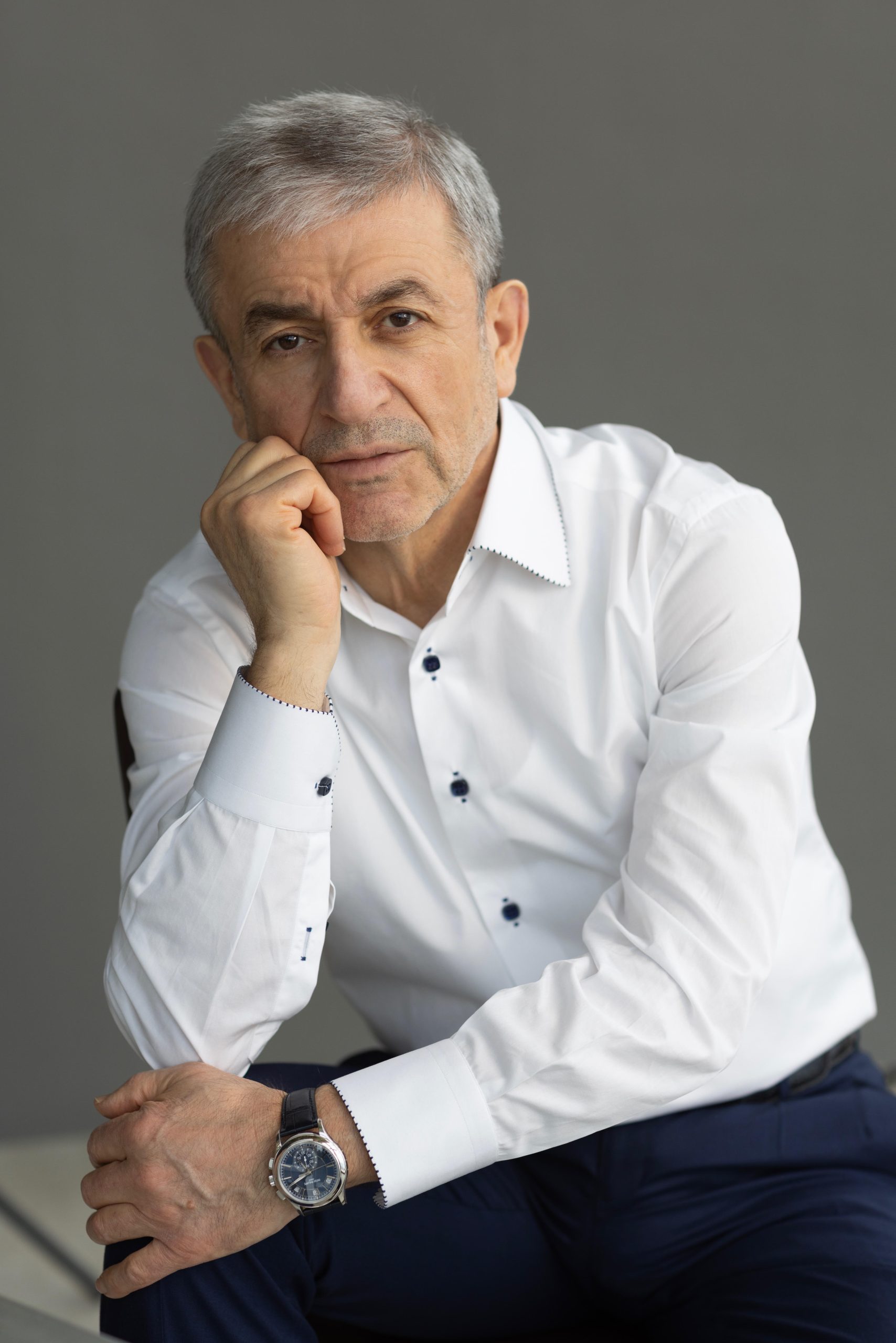 But even before the changes began, Tamaz had already accomplished a lot. He fondly remembers setting up a special sewing room to produce thousands of branded shirts for the Moscow Olympics in 1980. The mayor of Tobolsk was quick to embrace Tamaz's idea, and soon a team was assembled to staff the sewing factory. While workers in sewing factories at the time were paid a monthly salary of 150 Soviet rubles, Tamaz was able to pay his workers 600 rubles per month. The factory was soon filled with workers with machines humming away, churning out shirts that proved to be in demand, selling out in just a few hours at the Sunday market. It was through this venture that Tamaz received his first serious income of 30,000 Soviet rubles.
Kolkhida of Tobolsk
In 1987, a resolution was passed by the Council of Ministers of the Soviet Union that legalized and regulated the formation of cooperatives. Tamaz Somkhishvili, who was already well-respected in the city for his principles and business acumen, was offered by the Chairman of the Tobolsk Executive Committee, Arkady Elfimov, to establish private cooperatives. The committee even offered to allocate space and premises for these ventures in the city.
Recalling the offer, Somkhishvili said, "I remember one of the first places they offered me was an old church. We grew up in a religious family, and I immediately refused the offer. However, one should know that all the churches had been turned into warehouses in Tobolsk, which was the trade center of Siberia. 'Then, find a place on your own and the one which would be exemplary for our superiors,' the Chairman of the Executive Committee told me." And so, Somkhishvili found two ideal locations and established the 'Kolkhida' restaurant in one of them, and a trade-purchasing cooperative in the other. To ensure smooth operations for the cooperative, they invested in a 'KAMAZ' cargo carrier with a refrigerated trailer that served as a supply vehicle. This move proved to be a success, and the business flourished.
"So, if I understand correctly, Kolkhida was your first successful business, or should we call it a business in the form of a cooperative during the Soviet Union era?"
"Yes, that's correct. However, before Kolkhida, which was a seriously successful business, there was a Jewish man named Sasha Sheller who owned multiple restaurants in Tobolsk. He offered me a partnership in his newly opened café 'Vstrecha', and we also opened a youth entertainment center together. But after a few years, I decided to expand and open a new cooperative activity in Tyumen because Tobolsk was still a small town that didn't offer much room for growth and development."
Next Stop – Tyumen, 1990
Tamaz Somkhishvili, fresh from the success of his Kolkhida cooperative, wasted no time trying to start a new venture. With a taste for expansion and an eye for opportunity, he bought a large, newly-built restaurant in town, but soon realized he wanted to do something different. Feeling a twinge of regret at the thought of demolishing the existing space and furniture, he took the plunge and decided to turn it into a confectionery factory instead. "Money wasn't an issue in terms of income, but expenses were high. I had a big family, friends, and relatives to support me. It was crucial to keep up with the latest cooperative trends and work on a grander scale, especially since I didn't have a state-sponsored privatization organization at my disposal. I needed to make the right moves and take timely action to generate a large income. I was confident that producing quality pastries would do the trick, but there was a snag – the issue of supply."
Back in the day, relatively old people may remember that the Soviet Union faced a severe scarcity of food items with the implementation of the coupon usage system, making sugar and butter highly problematic to attain. Additionally, Ukraine, which was responsible for most of the sugar factories, was experiencing political tension, leading to a shortage of sugar.
The First Million – Bird's Milk
Tamaz Somkhishvili was determined to produce a chocolate candy called 'Bird's Milk' at his newly established confectionery. He needed a consistent supply of raw materials, which meant he had to travel to Ukraine. There, he visited the Ministry of Trade and convinced them to provide him with 5,000 tons of sugar under the name of his cooperative in Tyumen. To comply with formalities, they requested a letter from the Trade Department of Tyumen District. Thus, the journey of Tamaz Somkhishvili's 'sweet success' began.
Tamaz Somkhishvili had just signed a contract to purchase a whopping 5000 tons of sugar for his confectionery factory in Tyumen. Of course, this immediately raised eyebrows from the local authorities who couldn't fathom how he managed to do so during a time when the whole country was suffering from a sugar shortage. Tamaz had a huge demand for chocolate, and he turned to the largest chocolate factory in the Soviet Union, the Kuibyshev factory Rossiya, for help. With everything in place, the confectionery factory started churning out one of their most popular chocolates – Bird's Milk – and it was a smashing success. They were making so much money that they had to switch to a 24-hour work mode just to keep up with the orders. The confectionery factory, Druzhba, ended up raking in over 7 million dollars in profit. It was a better business than oil production, but that's another story to tell. What's important is that Tamaz's success in the confectionery business paved the way for his entrance into the oil industry, which would be an entirely new chapter in his remarkable journey.
'Лукойл С' – 'Lukoil Service' or 'Lukoil Somkhishvili'?
Before diving into the Lukoil phase of his story, it's worth mentioning that Tamaz Somkhishvili owned significant property in Tobolsk and Tyumen, as well as a vast network of acquaintances and considerable capital. He even purchased an eight-story office building in the city center of Tyumen, where he opened shops on the lower floors and launched several other businesses. However, his cooperative Druzhba was by far the most successful, leaving no shortage of 'Bird's Milk' for those involved. While running his confectionery, Somkhishvili received a call from Robert Firtskhalava, the director of the Union of Household Services in Tyumen District at the time. Firtskhalava informed him that Lukoil, a newly established oil company, was searching for a suitable candidate to help open a local branch.
"So, this is where I met Viktor Dolgov, who was the second in charge after Vagit Alekperov and responsible for opening Lukoil's Tyumen branch. They needed some assistance in getting the branch registered in Tyumen, and I was happy to help. Thanks to my connections, we were able to get everything done quickly and efficiently. Together, we established a joint company called 'Лукойл С', which Lukoil dubbed as 'Lukoil Service' and I affectionately referred to as 'Lukoil Somkhishvili'."
"And which one was better, the confectionery business or the oil industry?"
"I want to tell you that at the initial stage, these Lukoil companies could not even come close to confectionery. Let me clarify that I never actually owned any shares in Lukoil. Our partnership began with 'Лукойл С',  a distribution company we set up with Lukoil Tyumen in 1992. At the start, our oil companies were nowhere near as profitable as the candy-making business. But that didn't stop us from processing oil at the Perm refinery and selling oil products in the Tyumen and Sverdlovsk regions."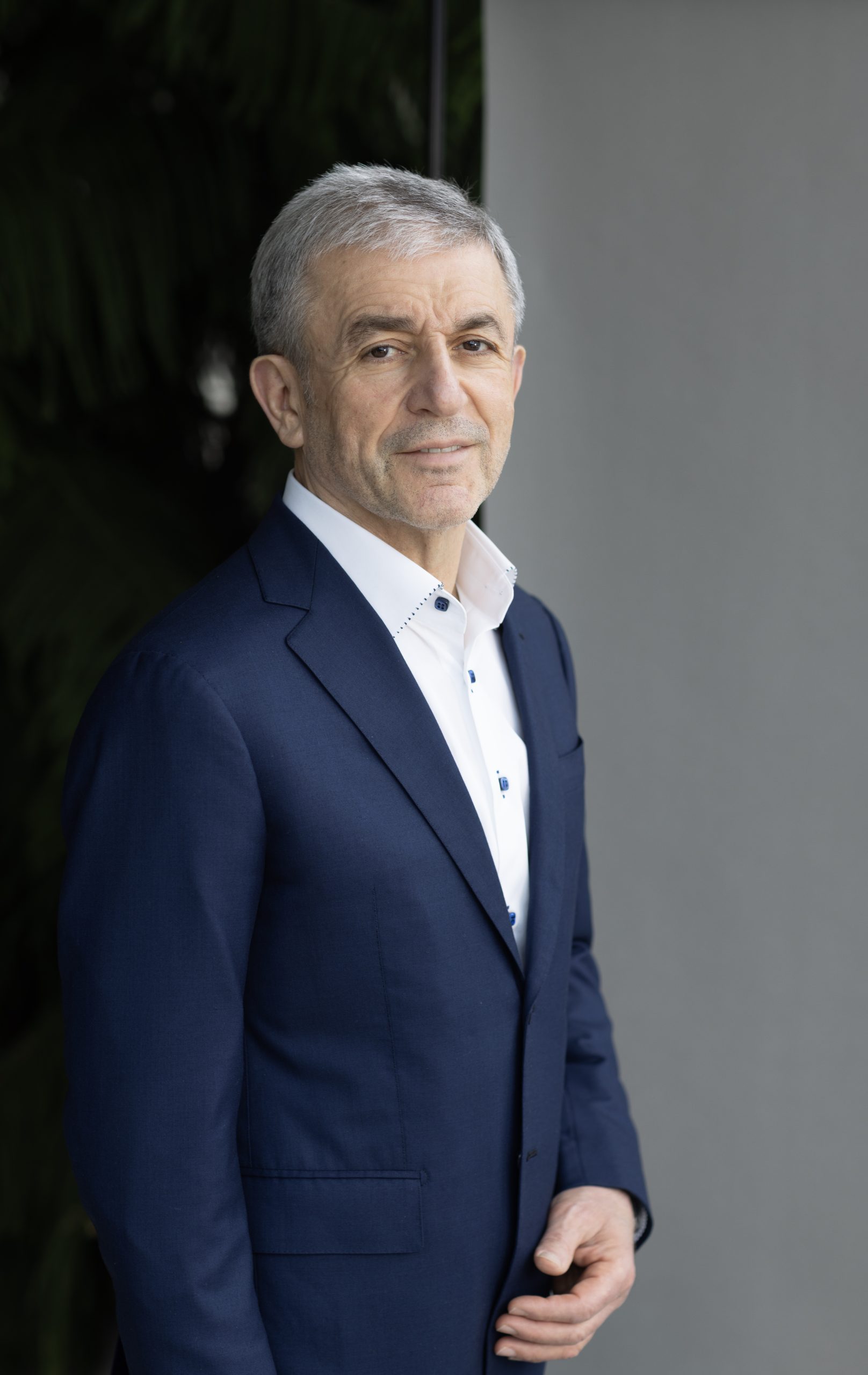 At that point, Somkhishvili had enough capital to purchase five gas stations and later add three more, for which he obtained permits from the city authorities. By then, he had also acquired a 25% stake in Tyumen Airport.
"Did you know Alekperov personally?"
"I first met Alekperov in the spring of 1992 when he visited Tyumen. He was accompanied by Alexander Putilov, the director of Uraineftegaz, who later became the president of Rosneft. I welcomed them at the plane and drove them in my blue Volvo to my 8-story office center located next to the Executive Committee. This was my first contact and introduction to the president of Lukoil."
Later on, a personal relationship was formed. In addition to Lukoil S's successful operations in Tyumen, Alekperov invited Somkhishvili to Moscow in the fall of 1992. There, he proposed the establishment of Lukoil Market, which would supply groceries and household appliances to three cities – Langepas, Urai, and Kogalim – and eliminate the existing food and grocery shortage. In the spring of 1993, Lukoil Market was founded with Somkhishvili as co-founder and commercial director of the company.
In September 1994, Somkhishvili's business was already expanding in the capital of the Soviet Union and increasing its assets. In one of the prestigious districts of Moscow, located opposite the German Consulate on Academician Pilugin Street, he bought the building of the former United Trade Union Hotel – Laguna (total area of 5500 sq/m and 1 ha of land) for his office expansion.
"Mr. Somkhishvili, we found another company associated with you during our research – Rosneft Export. Can you share some insights on this venture?"
"Of course! Rosneft Export was established at the end of 1994, with Rosneft and its representative (an individual) owning 50%, Lukoil owning 35%, and myself as the general director owning 15%. In simple terms, the company was meant to coordinate the operation of oil refineries in Belarus, including Novopolotsk and Mozyrsky refineries, where Rosneft and Lukoil oil was processed. However, due to unhealthy competition in the field, Rosneft Export was created to regulate delivery, processing volumes, transportation traffic, and tariffs. Unfortunately, the company's mission was cut short when Belarus joined the CIS in 1995, changing the rules of import taxation. Nevertheless, I continued to work on the company's plans and managed to process and deliver volumes of oil to various destinations, resulting in huge profits. As Rosneft did not take any part in the development of the business and did not supply oil, I redeemed their 50% stake, leaving Lukoil and myself as partners (with a 65/35 split)."
Rosnefteksport, led by Tamaz Somkhishvili, introduced a new way of doing business with their Working on Debt structures, known as 'Chubais cut-offs in Russia at the time. This proved to be a turning point in Somkhishvili's income growth and enrichment. The scheme involved purchasing the debts owed by oilmen to energy companies, specifically Tyumenenergo, and the debts of Tyumenenergo owed to Surgutgazprom. These debts were bought at significant discounts and installments, with relevant agreements signed, including a four-year agreement with Tyumenenergo in 1996. The scheme was complex, with the most crucial aspect being the covering of Lukoil's electric costs with crude oil, which amounted to 250-260 thousand tons per month.
Nizhnevartovskneftegaz ranked second on the 'count-off chart', as their oil production was 60% less than Lukoil's, but their energy costs were almost the same due to the mass extracted from their wells containing up to 93% water that had to be compressed and returned to the soil. Under this scheme, 450-600 thousand tons of oil were purchased, equivalent to 3,276,000 to 4,368,000 barrels. Somkhishvili later acquired the control package of the Odessa oil refinery from Alexander Zhukov and Grigory Surkis. He sent 200-250 thousand tons of oil for processing monthly, some of which were sold in the Ukrainian market, with most being exported. Somkhishvili exported fuel oil from Novosibirsk port monthly, amounting to 100-150 thousand tons.
Somkhishvili Starts Oil Production Independently
At the same time, Somkhishvili decided to venture into the difficult business of oil extraction and founded two new companies: Tomskaya Neft and Danao Engineering. Despite friendly advice from Vagit Alekperov to avoid the risks of oil extraction, Somkhishvili went ahead with several serious projects. His business expanded rapidly, leading him to bring Yury Bratishko, director of Polar Lights, into his team at Trisonnery Asset Limited. His team included oil exploration professionals, geologists, engineers, and mechanics of great importance to the Union, not to mention the heads of Russian oil companies who joined Somkhishvili's team. Eventually, Tomskaya Neft was sold to Rusneft, owned by the Russian billionaire Gutseriev, due to certain circumstances.
To give you a sense of the company, Tomskaya Neft, and the revenues that Somkhishvili would earn, it should be noted that he discovered 16 million tons of oil and 11 billion cubic meters of gas in two oil fields he owned, namely 'Verkhne-Salatskoe' and 'Yuzhno-Mildzhisnoe'. Somkhishvili gave his team a challenging task: to achieve the full development of Tomskaya Neft within two years. To accomplish this goal, they built an impressive infrastructure, including 40 km of road, 17 wells, a central point of oil preparation, a 3 MW gas-piston Austrian power plant Jenbacher, a 70-kilometer oil pipeline, a residential complex for 50 people, a repair-mechanical workshop, oil depot, and oil filling station equipped with American technology, all owned by Tomskaya Neft.
As for Danao Engineering, this subsidiary company of Rosneft Export struck oil in the frigid north of Nenta Autonomous Okrug. Despite facing legal roadblocks and endless inspections, the company persisted, and soon enough, they hit the jackpot with the Vostochnoe Saratayuskaya oil field. The oil company Lukoil eventually acquired Danao Engineering, but not before it made a name for itself with twice the oil volume and findings of Tomskaya Neft. The fields were in the challenging 'glaciation zone', making laying pipelines impossible. But the engineers found a solution and ran the pipes above the ground on special poles. With three wells and Tamaz Somkhishvili at the helm, the company confirmed 35 million tons of oil reserves or 254 million 800 thousand barrels.
At the same time, in 2004, Somkhishvili decided to venture into the construction of gas-piston power stations in the territory of the Lukoil oil field aiming for reselling electricity to oil companies. To accomplish this, he used open gas flares located at one of Lukoil's oil fields (Severa Danilskoe), which, in addition to burning natural gas in vain, caused damage and pollution to the environment. To remedy this, Somkhishvili signed a contract with the Jenbacher company, whose owner at that time was the American General Electric, and over the next 15 months, built a 36-megawatt gas piston power plant with Jenbacher and Siemens equipment.
I came across another interesting document, which, by the way, is also public. Before leaving this business, Tamaz Somkhishvili, General Director of JSC Rosneft Export, signed an agreement with the World Bank on March 3, 2006, which provided (by the Kyoto Protocol) the reduction of harmful emissions of Lukoil from 4 fields: Tevlino, Ruskinskoe, Vateganskovskoe, and Severo-Pokachevskoe projects. The signatories are important. It is clear that Tamaz Somkhishvili signed from the company's side, and the agreement on behalf of the World Bank was signed by the then Regional Director, and now Managing Director of the International Monetary Fund, Kristalina Georgieva.
As previously mentioned, the company 'Danao Engineering' would later be acquired by Lukoil – one of the subsidiary companies.
"And do you own any business in Russia today?"
"No. All of this ended in 2007-2008. We received the official liquidation document of Rosneft Export on February 5, 2009."
At the end of 2004, Tamaz Somkhishvili began encountering difficulties with the Russian tax authorities which led to a lawsuit filed against his company, Rosneft Export. Despite eventually winning the legal battles, changes in legislation and market trends worked against small oil companies like Somkhishvili's, and unfortunately, he was forced to exit the oil business. However, in 2006, he set his sights on a new project – designing and constructing a multi-story elite office and residential building in Moscow. Covering a whopping 29,000 square meters, the building was located on Kosygin Street and was set to be a multi-story marvel. Sadly, his entrepreneurial journey in Russia came to an end in 2009 when Rosneft Export was officially liquidated.
"So, do you have any current business in Russia?"
"No, absolutely not. I only have one remaining office there, but that's about it. Everything else has been wrapped up. However, during 2006-2007, I shifted my focus to investing in Ukraine."
Tamaz Somkhishvili and Georgia
Before delving into his investments in Ukraine, which is probably the main topic of my interview (will touch more on that later), I asked Tamaz Somkhishvili about his past and current connections in Georgia. He recounted the difficult times of the 90s when he had to travel through Baku to reach Tbilisi after his mother's death during the ongoing war in Abkhazia. Over the years he made several business visits and attempted to implement projects for Lukoil in Georgia, but faced challenges dealing with government agencies and Ministers who showed little interest in his proposals. Somkhishvili even attempted to arrange a meeting with the then President Shevardnadze: "I wanted to express my concerns, how things were going wrong, things were not being done. Everyone was blaming him, even his entourage and relatives. I wanted to talk to him personally, however someone who was  a stranger to me attended the meeting, therefore the conversation didn't take place as it should have."
"Were you involved with the Lukoil office in Georgia from the beginning?"
"Well, if we exclude the appointment of Roland Shonia to the position, then no, I wasn't involved because the scale of operations in Georgia didn't interest me. Plus, no one was candid about the issues until the end, except for Roland Schonia, so I gave away this topic to the end. I remember when I was coming to Georgia, I met with Mr. Revaz Tevzadze several times. He is the former head of Saknavtobi in Georgia, who possessed a wealth of information and was an exceptional professional but refrained from revealing the obstacles hindering economic development. That was the reality back then, so let's say nothing significant happened in Georgia at that time."
"What about now? Do you have any investments or own a business in Georgia?"
Tamaz smiled and paused before responding.
"I have around 25-30% yield from my investments in Georgia, but that's not the issue. Success requires the right mindset, personal involvement, and a strong team, which I currently lack in Georgia."
Tamaz Somkhishvili is the owner of TS HOLDING, a company in Georgia that was meant to oversee and manage all of his businesses in the country. He feels disheartened by the baseless criticism and false rumors that have been circulating about him recently, particularly concerning the Tbilisi Aviation Factory. A substantial amount of money was invested in reconstructing one of the workshops at the factory, which was certified by the European Aviation Safety Agency (EASA) and provided maintenance services for civil aircraft. The College for Tomorrow's Success was also established to offer professional and educational services in the aviation industry. Unfortunately, these projects did not achieve significant progress.
Somkhishvili wants me to emphasize that TAM Management, which runs the Tbilisi Aviation Factory, has never been, is not, and will never be a business for him. His goal was to create a service center for civil aircraft, and he held meetings with the top management of Lufthansa Technics in Hamburg, Germany, and Georgia to discuss the project. However, it never materialized. He is saddened that his genuine interests in Georgia, which are entirely transparent and public, are not being considered by others. Moreover, even if people looked into the details of the TAM Management enterprise, where 300 jobs have been created, they would find that any repairs and maintenance work is carried out in partnership with Ukrainians. The company competes for the African and Middle Eastern markets with the Belarusian-Russian duo, and the repair works are carried out with the help of Ukrainian firms, including SE SFTF Progress, SE "Odesa Aircraft Plant", RADIONIX LLC, FED LLC, JSC "Motor Sich", Soty LLC, PE UKRAVIASERVIS, and SE "Ukrspetsexport" (part of UKROBORONPROM holding), as well as their certified specialists.
We now move on to the Ukrainian episode, which was the primary reason for Tamaz Somkhishvili's agreement to this interview.
Not to miss out and include the conversation regarding the Georgian part – I asked about his relationship with fellow Georgians who have become wealthy in Russia. He explained that he did not meet Ivanishvili in Russia, but instead, met him in Georgia when Ivanishvili was the prime minister. Despite not wanting to elaborate on his relationship with Ivanishvili, Somkhishvili proceeded to discuss his experiences in Ukraine, which had recently sparked the interviewer's interest. Over the past few months, several Ukrainian publications had written about Somkhishvili, prompting the interviewer's curiosity and the desire to finally record an interview after years of attempting to do so.
Kharkiv Square – An Unimplemented Project of $200 Million
In 2021, an open letter written by Tamaz Somkhishvili to President Zelensky was published in the Ukrainian media. As the owner of Kyiv-Terminal, Somkhishvili asked the President to protect his rights as an investor in a dispute with the Kyiv municipality over the complete reconstruction and rehabilitation of Kharkiv Square in Kyiv. The issue stems from an investment agreement signed on May 18, 2007, in which Somkhishvili's company Kyivterminal paid 13.5 million dollars to the municipality as a debtor after winning the tender. The project was supposed to include the construction of 125,000 sq/m, with an option for the investor to build an additional 180,000 sq/m, making it one of the largest infrastructure projects in the capital, with a potential capitalization of 200 million dollars.
Tamaz Somkhishvili confidently noted that, even at the time of the tender announcement in 2007, it was already a farce and scandal according to the Kyiv city administration. The project was supposed to be completed and put into operation in 2012 before the start of the European Football Championship held in Ukraine. The topic is developing seriously and in a complicated way.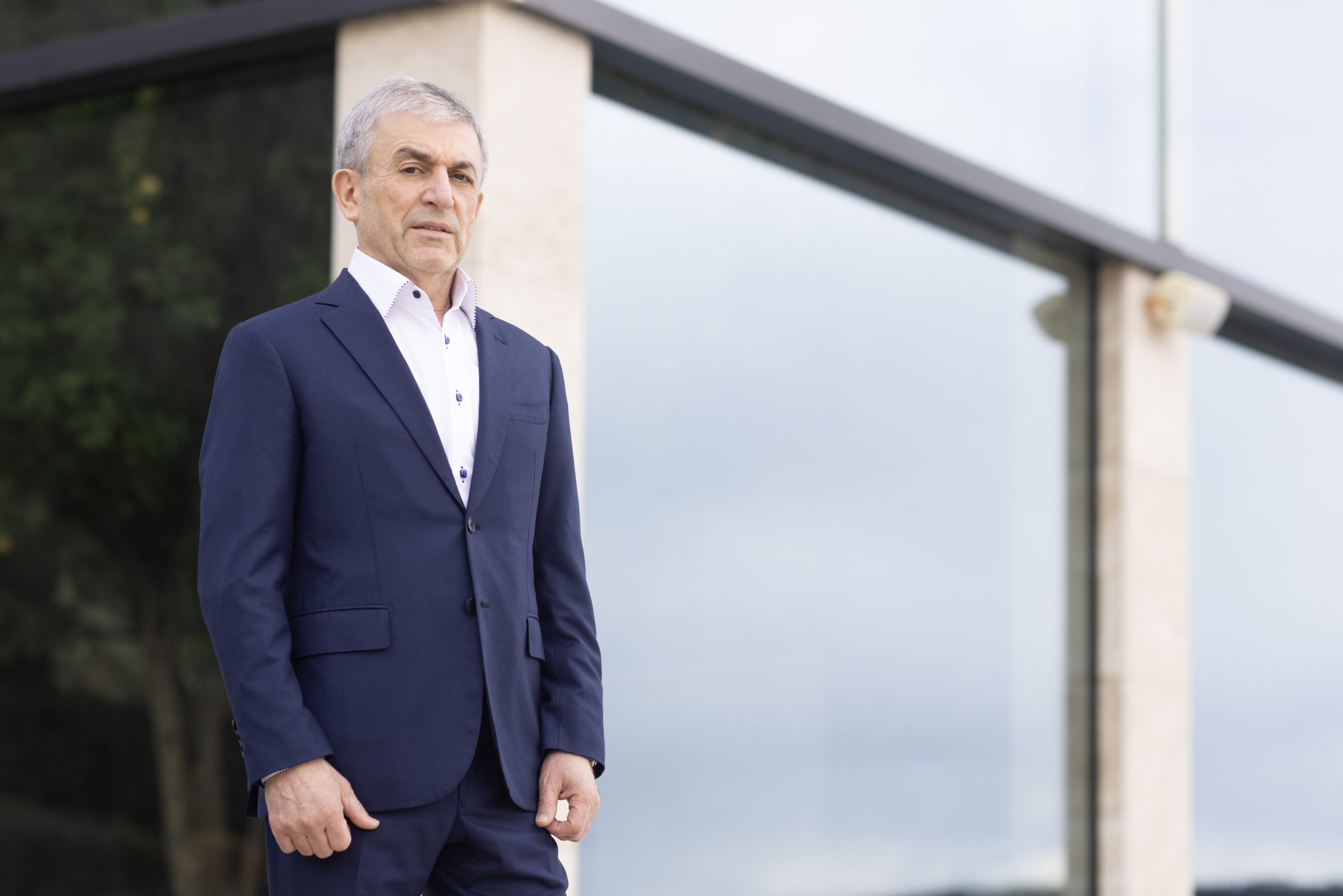 According to the agreement proposed by the city administration, two companies of the city administration took part in the project simultaneously: General Director of Utility Corporation Kyiv Autodor, Vladimir Zhukov, and Kyivskyi Metropolitan. According to the agreement, the design and implementation of complex measures, and the transport hub should be financed by the local (city) budget.
The investment project of Tamaz Somkhishvili's firm – Kyiv Terminal was presented by:
Hotel-office complex. 42000 m2

An office exhibition center. 11610 m2

Parking lot for 500 cars. 35000 m2

Trade-warehouse building 26750m2

Restaurant 3610 m2

Pedestrian passage 230m2

Bus station 6000 m2
Total: 125200 m2
The project was supposed to be completed by 2012, which clearly showed that its participants had no time to waste.
Nevertheless, the authorities of Kyiv refused to transfer the plot of land allocated for investment to start the project on time. After several unsuccessful attempts, Kyiv Terminal appealed to the court, which issued a verdict on May 28, 2008, and obliged Kyiv City Administration to transfer the plot of land under the lease agreement, after which a resolution of the Kyiv City Council was required to fulfill the investment obligation which was issued only on May 27, 2010. The document was signed by the chairman of the council and then the mayor of the city, Leonid Chernovetsky (that is, 3 years after the signing of the investment agreement).
The aforementioned resolution was contested by the city prosecutor's office, the court accepted the prosecutor's appeal, upheld and annulled the decision of the Kyiv council, which provided for the transfer of the investment plot of land to the company Kyiv Terminal on a lease basis. It should be noted that the investor was not informed about this decision and continued to pay monthly rent while fulfilling his duty. He even brought in an international architectural company, ATKINS, from London to prepare a perfect project proposal, conducting observations on the object and studying the traffic for several days. It remains to be seen how this situation will be resolved and whether Somkhishvili's rights as an investor will be protected.
A few months later, when the project regarding the existing underground communications became necessary, Kyiv Terminal applied to the architectural bureau of the city, and only then, through word of mouth, the investor learned that the lease agreement had been canceled by the court.
After that, the city hall offered the investor alternate investment projects, after proper study of which it was found that the proposed objects already had an owner, or that construction was restricted. A clear example of this was the object on Zhilianska Street, which was designed by the former chief architect of Kyiv, Sergey Babushkin. The investor lost another year, and later it was found that this area, and specifically this project building, belonged to the architectural heritage, which prohibited its reconstruction and alteration in any way.
Despite all these obstacles, Tamaz Somkhishvili did not give up on the project and continued to fight for his rights as an investor. He appealed to the court, and finally, on June 11, 2013, the court made a final decision in favor of Kyiv Terminal and obliged the Kyiv city administration to fulfill the terms of the investment agreement.
However, the struggle did not end there. In 2014, the revolution in Ukraine, and the change of government, led to a new wave of difficulties for investors. The new authorities did not recognize the decisions of the previous government and refused to fulfill the obligations of the investment agreement.
After the decision of City Council No. 64/9652 on October 2, 2013, Kyiv City Administration failed to fulfill its obligation to compensate the losses to the investor, despite an additional agreement being signed. Tamaz Somkhishvili, along with the company's management and lawyers, was personally involved in negotiations with Kyiv City Administration for two years. However, it seems that the parties agreed that the damage should be compensated, with the reservation that the court would determine the extent of the damage.
"We had frequent negotiations with Gennady Plis, the first deputy of the mayor of Kyiv, Vitali Klitschko. Finally, we concluded that the City Administration was deliberately delaying to prevent the court from considering the complaint of Kyiv Terminal due to the statute of limitations. This was reportedly proven in reality."
In December 2019, the first instance court ruled that Kyiv City Administration had to pay the investor $24,460,997, which included the amount invested and direct costs. However, neither party filed an appeal within the 30-day timeframe. But just a week later, Kyiv City Administration submitted an appeal, which the court accepted, and the review was conducted after 18 months, instead of the required 6 months stipulated by the law. The decision of the Court of Appeals was unfavorable to the investor, as the court found that the complaint was time-barred, and therefore, the investor was not entitled to any compensation.
Subsequently, Tamaz Somkhishvili's legal representative filed an appeal to the Supreme Court. In parallel, Somkhishvili, being a British citizen, requested the presence of a British Embassy representative at the court hearings. The Supreme Court held three hearings, all of which were attended by the embassy representative. The Court of Appeals' ruling was found illegal, and the case was sent back to a lower instance.
During the ongoing war with Russia, Somkhishvili initiated an amicable settlement of the case with the Kyiv municipality, but his initiative was ignored, and the process was prolonged in time.
It has been 16 years since the investment tender was held, and doing business in Ukraine has always been challenging for investors due to various reasons. The international company Apollo Rida, whose founder and general director was David Mitzner, confirmed their participation in the project at the time. However, they, like other partners of the project, were also affected by deliberate non-fulfillment of obligations by the Kyiv City Administration. The former and current officials of the City Administration are the real culprits behind the black PR campaign against Somkhishvili in Ukraine, as they want to avoid accountability for this unethical case. The fact that Kharkiv Square remains unchanged for the past 16 years raises doubts, along with questions about the whereabouts of the funds received by the city from the investor, amounting to over 14 million dollars, as well as the budget funds allocated to the capital to fulfill the obligations of the project.
I spoke to Taras Dumych, Tamaz Somkhishvili's lawyer, who confirms that all Ukrainian state agencies acknowledge the fact of the media attack on Tamaz Somkhishvili, yet still prefer to maintain the role of observers. "I have had a difficult experience doing business in Ukraine, and it's not just limited to current disputes," says Somkhishvili. Therefore, he is planning to again bring up the problems of Kyiv Terminal publicly in a statement to President Volodymyr Zelensky.
Tamaz Somkhishvili – Today, 2023
And what of Tamaz Somkhishvili today?
These days, he is thinking more about other topics than investments, although he wants and intends to show everyone his principled attitude in the dispute with the Kyiv City Administration. Somkhishvili is not thinking about investing in Georgia or any other country. He has been a British citizen since 2007, as well as his family members, who suffered a tragedy two years ago with the death of Liana Somkhishvili. He doesn't think about investments, but rather about the church in London which he bought for Georgia, and where his daughter was laid to rest in the courtyard. "My place is here, next to my daughter," Somkhishvili replied, unable to hold back tears at the end of our conversation. The interview ended here.
Nowadays, Tamaz Somkhishvili lives mainly in Europe. Our interview took place in Tbilisi, where he comes less and less frequently, spending his daily life more in London, Vienna, and Monaco, where he is not acting as an investor, although his family owns real estate and businesses.
In my opinion, it is overdue for Tamaz Somkhishvili to make a change and become a public figure. I believe that in the future we will learn more about the business side of this person through his lawyers or other representatives.
Let's leave it for the next interview.
While for now, we can put the first full stop on his business story.
This article was initially published on the website of Forbes Georgia on April 18, 2023. However, the editorial team had some reservations regarding its factual accuracy, prompting its temporary removal for further review.