The number of Georgian audit firms is growing each year. In 2021, the fifteen largest companies earned H54 million in revenue from auditing activities, representing a 7% increase yearly. Over the last four years, the revenues of auditors increased by almost 44%.
Revenue growth in the Georgian audit sector has been helped by financial transparency reforms. Companies that meet the relevant criteria must publish their financial statements. The reform resulted in hundreds of large and medium-sized firms publishing annual figures. In turn, this led to an increase in demand for auditing services.
Audit companies must meet financial transparency standards and publish their income from preparing financial statements. According to the data submitted by them, the list of most profitable audit companies is dominated by international brands.
Auditors earn income from a variety of sources. These include providing financial and legal advice to clients, preparing audit reports and surveys, outsourcing accounting services, and more. Each company must report its end-of-year financial results directly related to audit activities to the Accounting, Reporting and Auditing Regulatory Authority. This data was used to compile Forbes Georgia's ranking.
Leading Audit Firms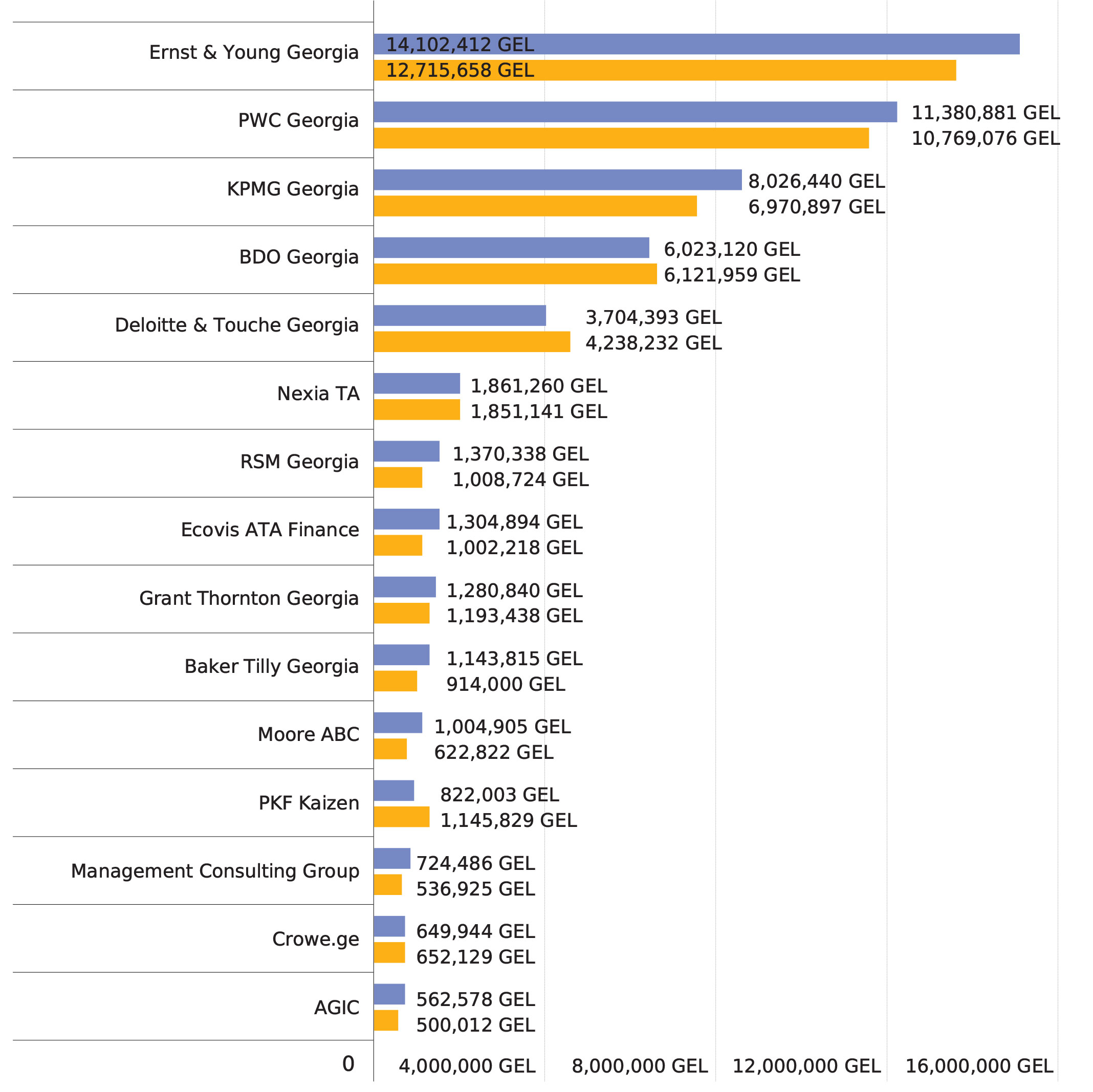 Leave a comment