George Svanidze is behind many successful projects in Europe, Singapore, Kazakhstan, and other countries. Any project he launches turns out to be successful – thanks to his sharpened chess skills maybe. Something innovative is always delivered by his company – perhaps a sign of the former art student's creativity. Svanidze sold over 95% of his businesses abroad and transferred all his financial capital and knowledge to Georgia – somewhat jumping in at the deep end.
Chess player, art academy student, swimmer, MBA graduate from a US university, the man behind Chateau Svanidze – London's Best Georgian wine, as well as the developer of the "craziest" idea in Georgian agriculture, recently elected as the President of the International Olive Council for the third time in a row, which is an unprecedented case; we are referring to the ethnic Georgian, Dutch citizen, George Svanidze who is the founder of Svanidze Holding, a company with businesses in agriculture, real estate and the retail sector.
Many Georgians are aware of the Svanidze family, and if asked how George Svanidze became so successful, they would simply answer: It is in his genes, he inherited this from his great grandparents who made famous wine and collaborated with foreign investors (including the owners of the German Singer factory).
Genetics play an important role, George Svanidze tells Forbes Georgia adding that there are other key factors equally important in becoming a successful businessperson.
Businesses in Georgia, the potential of the country as an investment destination and room for improvement, as well as key factors for success – George Svanidze, Businessman and founder of Svanidze Holding, discussed these topics with Forbes Georgia.
PROJECTS IN GEORGIA
Svanidze Holding's businesses in Georgia are worth millions of dollars and focus mostly on real estate, agriculture, and the retail sector. The first project launched in Georgia was the Euro Building, an apartment complex in the central part of Tbilisi. With their very first development in Georgia, the company was recognized with the Best Project Award in the same year. The list of other successful projects includes Golf Land with exclusive individual villa projects in Krtsanisi district, King's Garden that includes high-end residencies and 5-star hotel complex in the old town and real estate investment project in Tabakhmela and retail project Isani Mall.
The story of Georgian Olive, which is a breakthrough in the Georgian agricultural sector, was launched with one seedling planted back in 2009. At present 1,500 hectares are cultivated, and another 1,000 hectares are in progress. The company has built an enterprise, it is the first olive processing plant that also produces olive oil, table olive and soap. In general, I believe that the success of a person is measured by one's contribution to others' well-being. The plants that we distribute to Georgians are generating more and more income for their owners as more olives are harvested over the years. The development of this culture in Georgia contributes to not only farmers or our company that has about 1,000 employees, but it also strengthens the agricultural sector in the country.
Olives consumed in the Georgian market were 100% imported. Svanidze Holding managed to replace 25% of imported olives and is targeting 50% in the near future.
Vine, hazelnut, walnut, and peach are widespread cultures in Georgia, on which the agricultural sector is based. Olive has already earned an honourable place among those cultures and I am sure it will soon overtake other crops. This is a big step forward in Georgian agriculture. In 2019 Georgia joined the International Olive Council and from 2020 became the chair country of the Council.
The premium wine brand Chateau Svanidze is also an "all-or-nothing" project, and it has already won several Grand Prix and Golden Medal in an international competition. Chateau Svanidze was recognized as the best Georgian wine in London. The wine is on offer at all upscale wine shops, hotels and restaurants in London, such as Bagatelle, Nobu, Zuma and in the most famous wine shop Hedonizm. A state-of-the-art wine production factory is currently under construction in Georgia.
King's Garden is an iconic project located in the heart of the city, on Mirza Shafi Street, within the Botanical Garden and immediately adjacent to historic Old Tbilisi. In this new development, modern and traditional architecture merge and create a new harmony with nature. This exclusive project envisages a high-end residential complex with 48 apartments and a 5-star hotel with 130 rooms and suites. An elegant open-air piazza, complete with restaurants and boutiques, separates the hotel and residential towers. A spa, indoor pool, gym and conference room are included in the hotel design and available for use by residents.
When we first saw this place, it was a landfill. Such unsanitary conditions in the middle of the city and in a historic place were unacceptable. Bringing back an appropriate setting to a historic district was my main motivation to get involved in this project. We wanted to create another beautiful, sophisticated, modern place for our people. World-class architects from London were invited to work on the project. However, the project faced many obstacles and after eleven years it is finally launched. Nevertheless, I am really satisfied that we managed to reach an agreement with local authorities, and as per our request, they announced a tender, selected design documentation, and revealed the winner of the tender. Albeit the current project is quite different from the initial one and we were only allowed to build on 31,0000 square meters instead of the previously agreed 45,700 square meters. Today, the project has launched, locals and foreigners will soon get another wondrously beautiful district in the old town, that will definitely be a new heart of Old Tbilisi.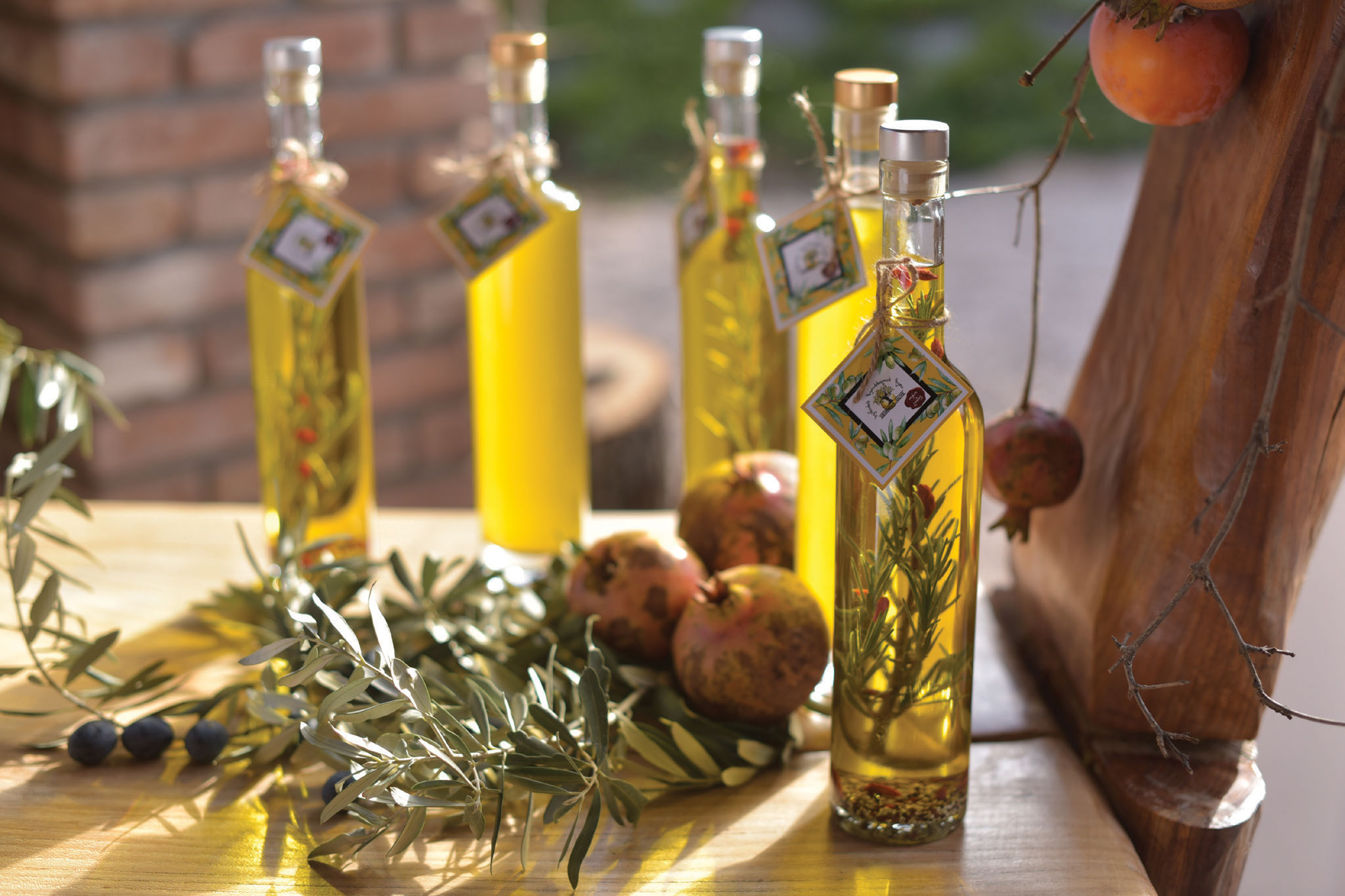 THE ACHIEVEMENTS OF POST-SOVIET GEORGIA
Until 2008, the economy of the country was flying like a space shuttle. However, some difficult things took place in the country after that. There was a war in 2008 that reversed Georgia's progress. This was a serious impediment. 2008 was followed by the global financial crisis. This caused investors to mess up the situation in their own countries, and consequently, they no longer invested in other countries. This turned out to be the second hindering factor. The next challenge turned out to be COVID-19. Frankly speaking, the level at which the country is at now and given it is still managing to move forward is not bad. Almost all world-class brands are represented in the Georgian market. We have DCFTA, visa-free travel, and the Association Agreement with the EU. Resultantly, we really have no basis for pessimism because the country has been progressing for thirty years.
LOWER INTEREST RATES
Credit interest rates are very important in the development of businesses. In almost all European countries, the interest rate on a loan is 1.0%-1.5% and 0.2% on mortgage loans. Unfortunately, we do not have the same rates in Georgia. Consequently, in order to grow a business, it is necessary to have access to cash at a lower rate. Cheap money would greatly contribute to the further development of business in Georgia.
LEGALIZATION AND GAMBLING
We should distinguish between two varieties of cannabis. The first is medical cannabis, prescribed by doctors in many world-leading countries. Since it has a medical purpose, its restriction is nonsense.
As for non-medical use, we all remember how the Netherlands was economically ranked before it decriminalized cannabis for personal use. Today, the Netherlands has one of the leading economies in Europe, and it has achieved this with the legalization of marijuana. More than 80% of tourists visit the Netherlands because of marijuana. As for locals, only 9% consume it. I have lived there and witnessed the contribution of cannabis to the economy, and I have also seen that legalization has not had a negative effect. I think we should also legalize cannabis and this will be extremely helpful to our economy.
The same with gambling. Let us look at the topic with a slightly broader perspective. Our bordering and non-bordering neighbours, as well as the countries with which we have direct air travel (e.g., Saudi Arabia and Dubai), are rich countries and none of them allows gambling. Because the Georgian economy is highly dependent on tourism and gambling tourists represent high-income potential, we should not ban gambling. Casinos guarantee wealthy tourists.
When I first visited Cambodia ten or fifteen years ago, people were living in dire poverty. Later, in 2015, there were seventy-five casinos catering to foreign tourists operating within Cambodia. It provided millions of dollars in revenue to the country, and one could easily see it in the quality of life of the local people.
INSTIGATOR OF CHANGE
I always try to be an instigator of change and introduce something new when launching a project. We lived abroad for seventeen years and together with financial capital, we brought innovation and introduced modern technology to the Georgian market. Our company was the first to introduce innovative masonry painting and energy-efficient systems to the Georgian real estate market.
KEY FEATURES OF SUCCESSFUL BUSINESSPEOPLE
One can be very educated but not able to set up a business. At the same time, one may not be educated at all, but manage to build a successful business. Hard work, luck and education are the three things that have to come together in order for you to become a successful businessperson.
MOTIVATION AND DRIVERS
The desire to improve and grow is what motivates and drives me every day. Success is never enough to satisfy me, and I am always looking for something more, both for my country and for each of its citizens. Most importantly, I always see opportunities. I can anticipate the positive results that will follow an activity or initiative, so I go for it. I have always been an all-or-nothing person. I always seem to find the strength to do more.
ROLE MODEL
I have never met a more decent and honest person than my father. There is no place for fraud in the business. Being dishonest can allow you to deceive someone and earn something, but that will end the relationship for good. A fraudulent person can never create a big company that might one day be floated on the stock exchange. Business needs to be approached with honesty.
HOPE TO SEE HAPPEN IN GEORGIA
First and foremost, we all need to get vaccinated. Vaccination is crucial to the development of our economy. Investors need to be supported and offered appropriate conditions. By supporting investors, I mean providing more guarantees and not suspending projects. However, when talking about attracting new foreign investors, it must be remembered that not everything depends on us. The global pandemic should stabilize. Georgians are genetically exceptionally talented. However, this talent has made us a little lazy. Georgian people need to change their approach to life. Every citizen should realize that they have a key role in the progress of the country and develop civic responsibility. We must realize that our home does not end at our front door.
FUTURE PLANS
There is a large area near Dedoplistskaro town that has a very suitable climate for olive cultivation. We have a project in mind to develop olive plantations over 10,000 hectares, like in Andalusia. When I first started talking about the idea of olive culture ten years ago, too many people it seemed unrealistic and they laughed at it, but we have made it a reality. I promise that the Kakheti region will soon become like Andalusia.
Also, we have a huge residential complex of over 350,000 square meters that will be launched in Tbilisi. So, the city will have another eco-friendly modern district
Leave a comment