Wealth has always been in the hands of a small section of humanity – feudal lords, kings, rulers, and their associates. The emergence of financial institutions improved the situation, but the principles of distribution remained the same – the trail of wealth led to the centers of power. The revolution started in 2008 when cryptocurrency became equally accessible to anyone who believed in it. One of the believers was Ioseb Bolkvadze. Deciding to help others in pursuit of digital treasure, he founded Cryptal with his friend in 2018. CEO Khvicha Kopinadze soon joined the company. Now employing a team of 70 people, Cryptal strives to pave the way to a new world and better opportunities.
Ioseb Bolkvadze is 33 years old. He is a finance graduate from the Free University, where he was first introduced to the libertarian worldview and the concept of monetary freedom that underpins Bitcoin. The financial crisis of 2008 was a frequent topic of discussion at the university as an example of how excessive state involvement can weaken economic incentives and cause economic fluctuations in the long run. Against the background of the crisis, which left many people without savings, the decentralized emission model and technological solution of Bitcoin made a significant impression on Ioseb and instantly turned him into a cryptocurrency enthusiast.
Before Cryptal, Ioseb Bolkvadze managed IT development projects in the finance and technology sector. Having always been reluctant to use cash, he also became disillusioned with the banking system after having all his accounts frozen without notice due to an unpaid parking fine and, resultantly, was left unable to buy food. Since then, he has insisted that cryptocurrency is the most reliable and convenient form of payment – if only because nobody can freeze the money in his digital wallet.
Ioseb founded Cryptal with his friend in 2018 to give the local population more comprehensive access to the resource in which he saw great potential and to put Georgia on the global cryptocurrency map. Initially, the idea was to create a user-friendly trading platform allowing people to enter the cryptocurrency world and start trading. The necessity to cash out the goods led to one of the company's first successful partnerships with the world's largest cryptocurrency ATM manufacturer Genesis. Cryptocurrency machines started appearing on the local market, creating an ecosystem where cryptocurrency is bought, sold and cashed out. This precedent did not go unnoticed globally. Thanks to this innovation, limited regulation and advanced infrastructure, some publications started referring to Georgia as a "crypto heaven". Georgia was strengthening its position on the global crypto map, but these were only the initial steps. Khvicha Kopinadze soon joined Cryptal as CEO and started planning new adventures and discoveries.
"The world of cryptocurrency and blockchain is amazing. It is constantly changing and developing and is full of surprises. That is what makes it so attractive. People can make many interesting discoveries if they can choose the right path and quickly adapt to any unforeseen events that they may encounter along the way," Khvicha says.
Before Cryptal, he worked in an investment firm, but his childhood dream was to become a sailor. So instead, he chose the open seas of business and majored in finance at Caucasus University.
Nevertheless, the desire to learn and discover new things has never left him. So it is no surprise that he found working in auditing and finance dull. He realized that he had bigger ambitions.
The beginning of Ioseb's crypto journey is tied to his places of education. He was still in high school when he first heard about Bitcoin and kept a close eye on the cryptocurrency industry ever since. University also helped him in this regard, allowing him to acquire new knowledge and better understand the practical importance of cryptocurrency. At the same time, he founded a crypto club at university and gathered many fellow crypto enthusiasts. His first investments were also made at this time. It finally convinced him that cryptocurrency was the area he wanted to explore. Ultimately, this endeavor resulted in the founding of Cryptal.
We met Khvicha Kopinadze and Ioseb Bolkvadze at the Cryptal office on Tsinamdzghvrishvili Street, on the fifth floor of a business center. Ironically, the ground floor of the same building houses a bank – a traditional financial institution whose operations, unlike the world of cryptocurrency, are fully controlled by monetary policymakers and regulators.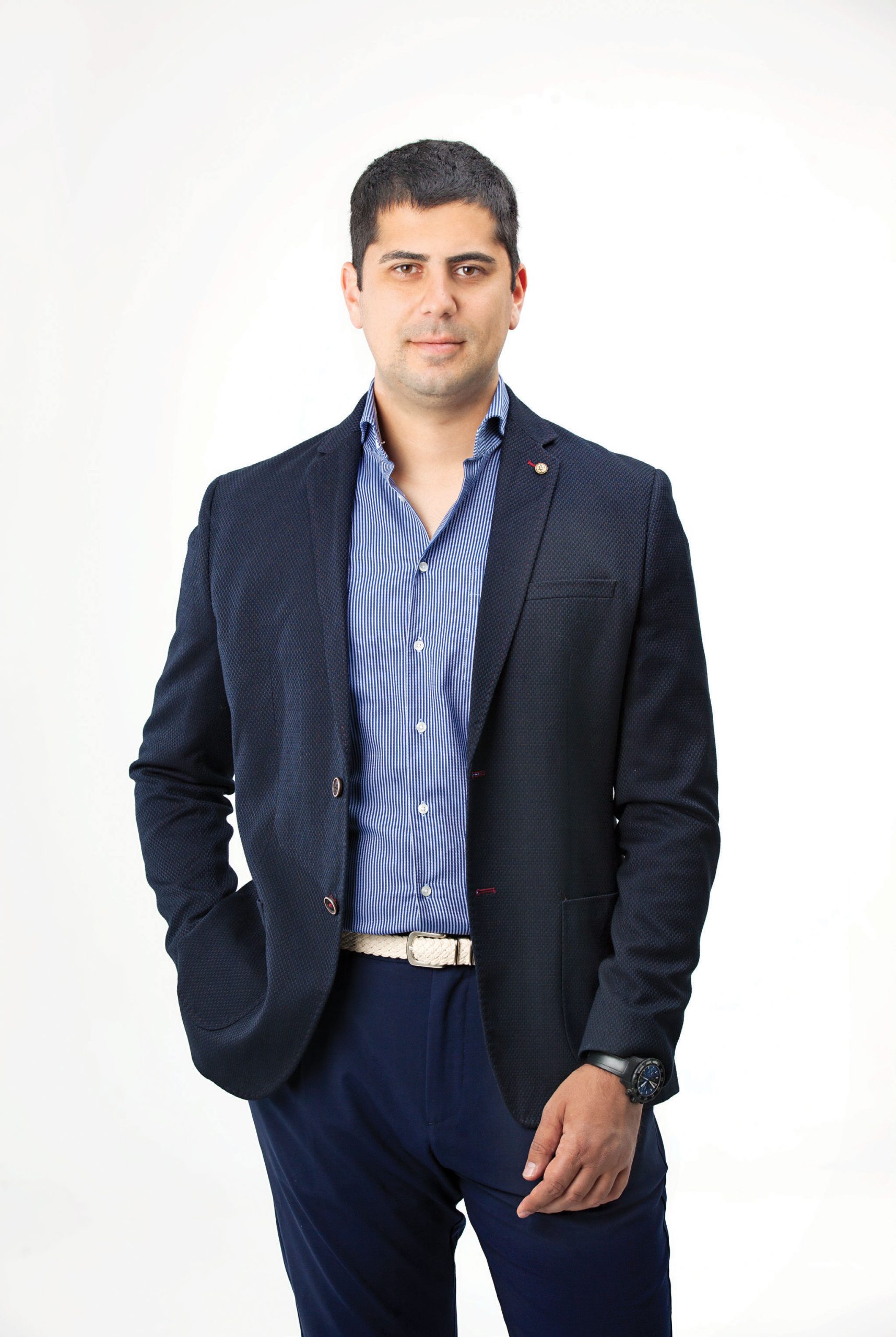 The fantastic world of cryptocurrency was created by the silent god(s) who were unhappy about this control. The first cryptocurrency was Bitcoin, issued during the global economic crisis in late 2008. The crisis originated in the US financial sector. The global economy shrank by 3.3%, causing many banks and financial institutions to fail. The mythical Satoshi Nakamoto, whose true identity remains unknown, founded Bitcoin as he (or they) saw the need for a currency that was not centralized and inflationary and was not controlled by central banks.
Cryptocurrency is a 'blue sea' – a vast unexplored market with enormous potential, few competitors, undiscovered territories, treasures and raw materials that can change the fabric of the existing reality. There is no jurisdiction in the open sea, everyone is equal, and everyone is free to decide how to use the waves, the winds, and their navigation skills to set the right course.
Navigating the blue crypto sea is the Cryptal ship with a crew of 70, guiding 70,000 people through the waves. Ioseb is a strategist and a visionary – he has a vision of the future and aspires to implement it. 26-year-old Khvicha is the captain of the ship. Together they ensure the stability of Cryptal through storms and squalls. Since cryptocurrency is not issued or controlled by the government, many find it unfamiliar, strange, and even dangerous. This is what causes a storm in the sea. The main risk that goes with cryptocurrency ownership is volatility – price fluctuations and instability.
"The idea is to manage your assets by yourself. Cryptocurrency is the money in your pocket. Bitcoin can already be seen as more dependable than many banks. In terms of market capitalization, this cryptocurrency already exceeds Visa and Mastercard," Khvicha Kopinadze explains. "Crypto enthusiasts refer to gold as God's money, the dollar as the Devil's money, and cryptocurrency as the people's money," Ioseb adds.
Cryptocurrency such as Bitcoin is a deflationary currency. "If we want to store monetary value in a liquid asset, crypto is one of the most attractive tools," Ioseb Bolkvadze says. Of course, the search for terra incognita is accompanied by risks, but for Ioseb and Khvicha, Cryptal is best described by a quote from Christopher Columbus: "Following the light of the sun, we left the Old World."
Discovering new territory is what drives Ioseb and Khvicha. One of the tools at Cryptal's disposal in this endeavor is crypto staking – a product no one else has in Georgia. It allows users to lock their crypto assets for a certain period to help support the operation of a blockchain and earn more cryptocurrency in return. Compared to other investment products available in Georgia, profit from staking can be significantly higher – by 1%, 3%, 4%, 5%, 6%, or even up to 30%.
Cryptal also offers cryptocurrency deposit machines that open the door of the crypto industry to people who cannot or do not want to use banking services and only have cash on them. In addition, the company plans to implement crypto loans and crypto payment services soon.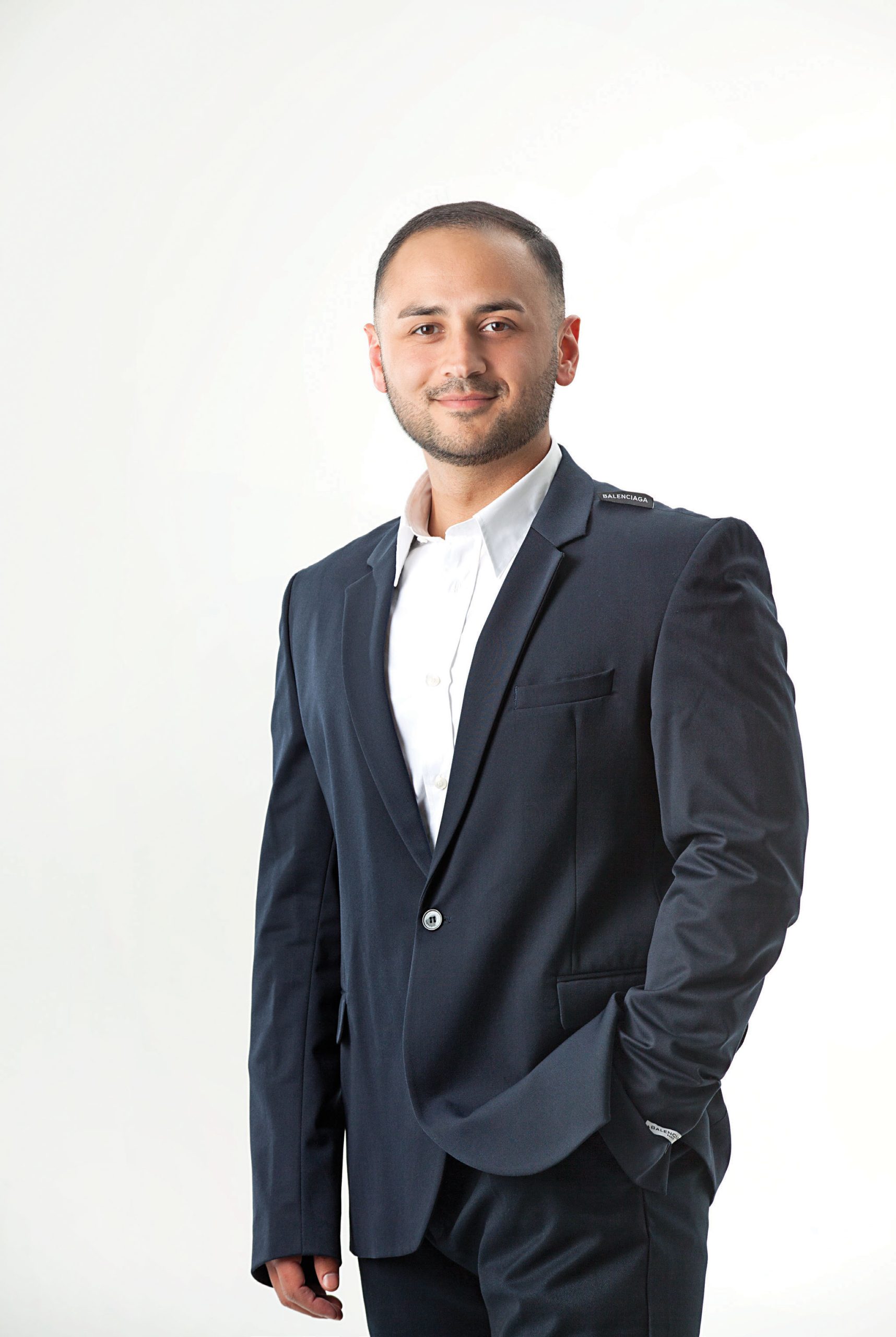 Cryptal wants to give people access to the new world of cryptocurrency and its valuable resources. That is why the company operates cryptocurrency machines, pay boxes and staking to make it as easy as possible for others to follow in the footsteps of Cryptal's founders and enter this industry.
Cryptocurrency is a global product that knows no borders. An event in any part of the world can trigger a storm in the open sea. Cryptocurrency users typically trade on crypto exchanges and keep their coins in wallets.
A wallet is a piece of hardware or software that acts as a conduit between your cryptocurrency and the blockchain. It allows users to send, receive or store cryptocurrency. An exchange is an online market where users can buy and sell cryptocurrency. A user completely controls their crypto wallet, and an exchange is governed by its owner(s).
This partly brought about the American crypto winter in late 2022 and the beginning of 2023. As a result, the crypto exchange FTX was taken down, leading to the bankruptcy of Silvergate Bank, which focused on cryptocurrency, and the closure of several other crypto companies. Nevertheless, the storm did not reach Cryptal, and its customers did not lose any money.
There are two ways of obtaining cryptocurrency – mining and buying. The exchange acts as an intermediary between the buyer and the seller. There are decentralized and centralized exchanges. FTX was an example of a centralized exchange, with users leaving their assets at the exchange rather than saving them in their wallets. This was a serious mistake. Transferring cryptocurrency into a wallet is essential, which only users can control through blockchain technology. "We must understand that an exchange is a place for trading. It is then important to have a personal wallet for storing the traded cryptocurrency," Khvicha explains.
Ioseb shows us a crypto wallet in the shape of a memory stick. At the same time, Khvicha continues where he left off: "The sale of such devices increased by 300% following recent events. People realized that cryptocurrency must be transferred into a wallet," he explains.
Navigating the digital sea, Cryptal is covering new ground and expanding its map: the company has already established commercial relationships with industry giants such as Kraken, Bitfinex and Tether. Cryptal is licensed in Lithuania and operates in the Eastern European market. The company also serves customers in Armenia and Azerbaijan and soon intends to expand to Turkey, Uzbekistan and Kazakhstan, where it has already applied for a license. "We wish to fundamentally develop this ecosystem not only in Georgia and the South Caucasus but also Central Asia," Khvicha Kopinadze states.
Cryptal's journey started with crew selection. Cryptocurrency and modern technology go hand in hand, and product development requires a team of software developers, system administrators, engineers, architects and UI/UX designers – personnel in short supply in Georgia. Moreover, IT is a global industry where Georgia has to compete with the rest of the world for clients and sales. The issue also concerns the remuneration of professionals, which has increased significantly after the Coronavirus pandemic and the entry of large companies into Georgia. Nevertheless, Cryptal has coped well with these challenges. The platform, which currently has around 70,000 users, operates quickly and flawlessly. In addition, team spirit is strong: staff are willing to learn, develop and share their knowledge with others. Along with professionalism, these are the vital traits every captain wants to have among their crew.
There is news ahead. From this year, activities related to cryptocurrency will be regulated by the National Bank of Georgia. In addition, a law will soon come into effect, making it mandatory for crypto companies to register for further licensing. Companies must meet the relevant standards by 31 December 2023.
The purpose of user registration is verification. Cryptal complied with these and other standards long before the new regulations were enacted. The company had to meet similar licensing requirements in Lithuania in 2020. Cryptal founders support the licensing conditions put forward by the National Bank, but they hope that the government will not introduce stricter and more complicated demands in the future. Regarding customer experience, the National Bank licensing process will not change anything for Cryptal.
On the contrary, it will bring clarity to the market. Currently, cryptocurrency is intertwined with traditional banking products, and banks cooperate with regulatory bodies. Therefore, conventional financial institutions look positively at companies that have been granted a license by the National Bank, as this means that the state ensures any risks.
"This is why I believe that licensing will positively affect the market. Many startups will appear, and the rules of the game will become widely known. Ultimately, this will facilitate the improvement of the crypto ecosystem and infrastructure and lead to wider use of cryptocurrency," Khvicha says.
Several crypto companies are planning to form a blockchain association. They will then share their experiences with the National Bank. Khvicha wants the market to be shaped to enable market players to thrive while ensuring that the National Bank's interests are protected as much as possible.
On his part, Ioseb Bolkvadze wants more than to navigate the blue seas – he wants to achieve teleportation. After all, the name Cryptal is a portmanteau of 'crypto portal'.
"Cryptal is a bridge that links fiat money (governmentissued currency) with the digital world. We see digital assets as a parallel universe. It used to be small, but now it is growing. We now have NFTs, various blockchains, decentralized protocols, metaverses, and associated games. Our mission is to give people a teleportation experience and to make it affordable. We want to guide our customers and explain the digital world to them," Ioseb Bolkvadze remarks.
The company has a blog that aims to guide users and raise awareness about the world of cryptocurrency.
Cryptal's journey has already produced significant tangible results. The company's appearance on the Georgian market has made the purchase of digital assets more simple, convenient and affordable for ordinary Georgians.
The Cryptal ship continues searching for new continents and waiting for backwind in the "walletization" process that has the adoption of cryptocurrency and ownership of electronic wallets by all citizens as its ultimate goal.
The decentralized web and blockchain are the future of the internet. As crypto and Web 3.0 technologies expand and more people dive into the vast blue sea of digital possibilities, a reliable and convenient wallet will be the key to navigating these exciting new frontiers.
Plus Ultra. More Beyond.
Photo Credits to Khatuna Khutsishvili / Forbes Georgia
Leave a comment