Forbes Georgia interviewed Gia Morchiladze, the director general and managing partner of Foresight Capital.
Foresight Investment Group, founded by experienced banking and investment professionals, is one of the first companies to get a license from the National Bank of Georgia as an asset management company (AMC). With this license, the company has the exclusive right to create investment funds, manage assets, attract capital from investors and manage any type of fund (including authorised funds).
Foresight's decision to develop in this direction was due to the scarcity of profitable investment tools present in Georgia, and the company's mission is to support the Georgian capital market. The company plans to fulfil and achieve this ambitious objective by establishing investment funds and managing assets. This year, in early 2022, the company successfully created and registered a closed-end fund called JSC Foresight Capital, which means the beginning of a new stage in developing the Georgian capital market. The company is run by a professional financier, former banker Gia Morchiladze.
Hello. I am glad to host you here. What are you up to?
As you know, I spent most of my career in the banking sector and later a significant part also in the private sector. Based on my experience, my colleagues and I set up asset management and an investment company. I am talking about Foresight Capital, of which I am the director general.
Tell us about Foresight Capital. Is it only an asset management company?
Foresight Capital is an investment company offering new investment opportunities to Georgians. Locally, bank deposits and residential real estate for rent purposes are the most common investment instruments here. Investments that we offer the market are different; for example, owning shares in a company, which first is highly secure, meaning any investment made by the investment company is secured by commercial real estate. Second, it has a high return. We expect per unit revenue to be at least 5% per annum. And third is that it is diversified.
I guess you mean the diversification of the portfolio?
The portfolio is diversified because the investments are made in different companies in diverse sectors, which, as I mentioned, are secured by commercial real estate. Foresight Capital is a platform that connects businesses looking for flexible financing with investors with surplus capital resources. The investment company is registered with the National Bank of Georgia and operates under its supervision. We have come a long way since registering and studying the corresponding law, which was quite a complex process in itself.
Is there no crossover with the existing Georgian banking sector?
Good question. The concept of our investment company does not compete with the banking sector – both in terms of attracting and allocating cash resources. Our financial instruments and investment policies are entirely different from those of the banking sector and are not included in their scope.
Was that one of the reasons that encouraged you to start an investment company with your partners, or were there other factors?
Around four or five years ago, we tried registering a company to attract and invest money in a foreign country. The process could not be carried out for internal and external reasons. However, then the law on investment funds was passed by the Parliament of Georgia in 2020, which encouraged us and assisted us in realising our aspiration of creating this project. In December 2020, we started communicating with the National Bank of Georgia on this issue. It took us almost a year and a half to register the company, which was a very exciting process.
What are the competitive advantages of Foresight Capital?
You have already mentioned a few of them – it is distinct from the products the banking sector offers, and investments are also secured by real estate. We have several competitive advantages. First, our main priority is to keep investors safe, which we achieve by securing our investments with real estate. This is one of the most crucial factors, and it refers to the specific properties owned by the businesses themselves.
Offering a higher return is another competitive advantage. This is provided for by the projects in which we are investing. Their return is higher than residential real estate or interest on bank deposits.
The third competitive advantage is the diversification of the portfolio. I would also like to mention the company's team, both the founders and the management, their professionalism, experience and dedication to their work, as well as the deep knowledge they have acquired in international and local markets.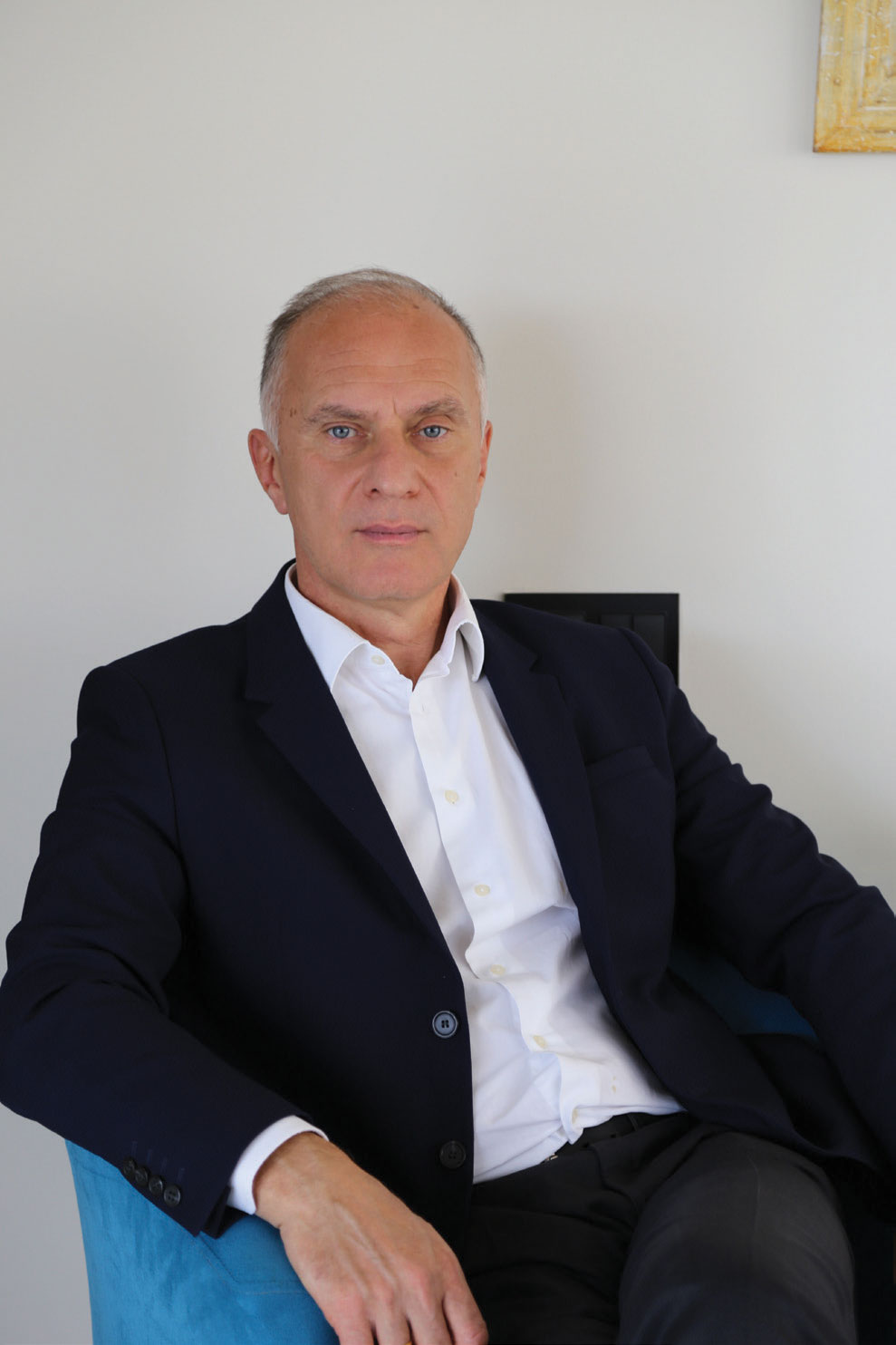 That is exactly what my next question was about. Who are your team members and partners with whom you discussed the idea of creating the investment company?
I sincerely believe that the greatest asset in business is people. Archil Melikadze and Giorgi Gogochuri are the founders of the company. Archil is an American-educated financier whom I think you know in person. He has sound experience in financial and investment organisations from international as well as local markets. As for Giorgi Gogochuri, he is a businessman who runs many successful projects, and at the same time, he can discover attractive, profitable, and lucrative projects. As for the management team that collaborates with us, they are experienced lawyers, financiers and investment analysts.
While preparing for our interview I came across two more people on your company's website who I am familiar with. One of them is Mr. Vano Vakhtangishvili, who was a vice president of the National Bank of Georgia. What is Mr. Vakhtangishvili's role in your company?
He is a member of the supervisory board. A supervisory board was established in the company in accordance with the law. This is a prerequisite of the Investment Fund Act. Mr. Levan Diasamidze is the chairman of the council. Levan has served in the top managerial position at a commercial bank for years. Mr. Vano Vakhtangishvili has been working in the Georgian banking sector for decades and was the Vice President of the National Bank of Georgia for seven years, fifteen years ago.
How is the investment policy determined? Is the whole team involved?
We worked hard to write the investment document, a statutory requirement. We, the founders, developed the document. It was then approved by the board, submitted for registration to the central bank, and agreed and approved by the National Bank of Georgia's relevant department.
Is the size of the fund a Charter Capital legal requirement? This is a relatively new law; you and some other companies are taking the first steps in this direction.
The currently registered investment company of Foresight Capital is not large, it's modest, with $30 million, and the terms are determined for five years. It is a finite fund, which means its start and end dates are fixed. Investors receive their returns over five years. On a weekly basis, they receive dividends, while the fixed capital is returned at the end of the term.
During all this time it is secured by real estate? What kind of real estate are we talking about?
We are talking about the real estate of an operating business, which is the target company we are investing in. This commercial real estate and its appraisal is the key factor influencing our investment decision. Our company has and will have primary mortgages, primary collateral for real estate; therefore, this is an essential detail for our company and its investors.
Beyond competitive rates and other advantages, do you think real estate security will be a major competitive advantage for the market?
Definitely, because you cannot really find real estate investment instruments with such a high-interest rate in the market. Here interest rates are incomparably higher than those of deposits. This is an imperative detail for our business. We do not take operational risks when investing. Our investment is focused primarily on the property, which in most cases includes real estate. I would like to give an example of one of our projects that we are investing in: It is a medical company that owns real estate, and in the meantime, an international clinic operates there, which is its operating company. Our investment will be directed to the company that owns this real estate, and not only that, with our investment, we will also purchase more modern equipment for the operating company to allow it to function more successfully. This model works for everyone because the operating company will deallocate its resources to develop and provide improved service. It will share the rental fee for both the equipment cost and the property cost with us, the investors. Most often, we invest in real estate, although it can sometimes be a partly movable property, which is a significant part of the business that operates there, but for which we get a quarterly rent fee.
It is a fascinating model, and I am glad to see unique businesses such as yours creating alternative options in our underdeveloped capital market.
Well, not long ago, I went to the bank to prolong my deposit, and I was offered less than a 1% interest rate on foreign currency. First, I got angry and then realized that there were huge opportunities on the market. So, we started this business. We see how low the interest rates on deposits are. As for residential real estate, the rate in case of successful renting is not high; moreover, it has maintenance costs and takes time. Therefore, our product is competitive and better than other existing options.
I would like to wish you and your partners the best of luck! Thank you for the interview.
Leave a comment