CHAPTER25 is the largest Web 3.0 accelerator in Georgia and the South Caucasus. Created with investment from the Netherlands and Georgia, it offers customers a 360-degree service. Product Manager Nikoloz Gelashvili guides us through the world of NFTs and Web 3.0.

There is a good chance that you have recently come across the term NFT or Web 3.0 and were curious to know what it meant. You might then have looked up the definition and read something so complex that you immediately lost interest. However, these seemingly difficult terms are quite easy to understand if they are explained by a professional.
We, therefore, decided to speak to a representative of Georgia's largest Web 3.0 accelerator and creative agency CHAPTER25. The company aims to transform Georgia into a multifunctional hub for Web 3.0 services and solutions.
CHAPTER25 positions itself as an accelerator that follows a one-window policy and unites more than one hundred and fifty young developers, marketers, social media managers and Web3 specialists. Forbes Georgia spoke to Nikoloz Gelashvili.
We have recently heard a lot about new NFT and Web 3.0 products, but we rarely hear anyone explain precisely what an NFT is. What kind of product are we dealing with, how was it created and why is there so much demand for it?
Both in Georgia and elsewhere, newcomers are often given an inaccurate explanation of what an NFT is. When people first hear about NFTs, they imagine artwork that has been sold for a lot of money. This industry appears so complex to them that they usually decide to stay away without even trying to familiarise themselves with it.
We want our readers and viewers to know more about this. What is Web 3.0?
To understand Web 3.0, you must first know about Web 1.0 and Web 2.0. In essence, Web 1.0 was the first version of the internet that only allowed users to view content.
We are currently operating in the age of Web 2.0, where it is possible both to view and write/edit content. However, the content that we create, and share does not belong to us. It belongs to tech companies such as Facebook, Instagram, and WhatsApp. These platforms can block content or use information for their own purposes at any time.
Web 3.0 is a blockchain-based decentralised system where users can view and create/edit content. At the same time, blockchain is not controlled by a central body, meaning that everything is in the hands of the public.
In this regard, we can look at the example of decentralised autonomous organisations (DAOs), where decisions about changes to a major platform cannot be taken by directors or management alone: Members will vote and decide democratically on what needs to be done.
What about NFTs?
NFT stands for non-fungible token. It is a uniquely identifiable unit of data that can be stored on a blockchain in any format – for example, as a photo, video, or audio file. Currently, NFTs are most widely associated with pieces of art that are presented as JPEG files and sold freely on the appropriate market.
Apart from the digital space, NFTs can also be used for numerous other purposes. An NFT is more than just art. It is backed up by amazing technology that has the potential to completely transform the modern financial system and everyday life.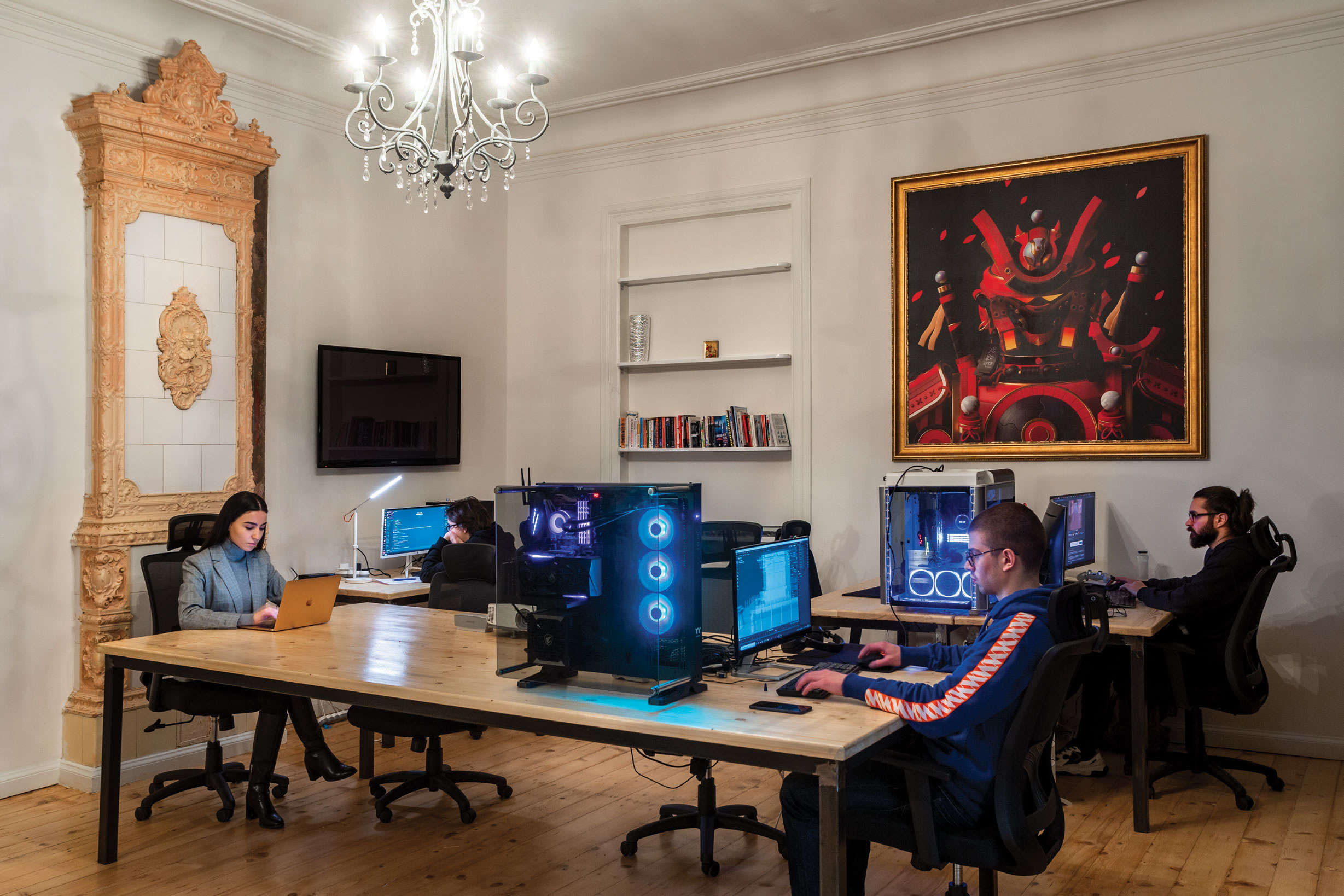 To what extent are the NFT and cryptocurrency industries inseparable? Would it be fair to say that people who are unaware of the crypto industry cannot fully understand NFTs?
Cryptocurrencies and NFTs are both products of blockchain technology. They have many things in common, but they are also separate. A cryptocurrency is a complex cryptographic unit of data on a blockchain, while NFTs are specific data presented in audio/visual form. To purchase an NFT, a consumer must first obtain cryptocurrency. The NFT can then be bought or sold on the relevant blockchain.
We would also like to talk about CHAPTER25. The company has attracted the attention of Forbes and BMG because it has achieved significant development. Could you tell us about your company and why it was founded?
CHAPTER25 is a Web 3.0 accelerator that was created with Georgian and Dutch investment. The company employs both local and foreign specialists who work on diverse projects. CHAPTER25 aims to create products that are of real value to investors both in Web 3.0 and in real life.
When you work in this industry and start developing NFT projects, it is important to understand the state of the market, as this is a highly unpredictable sector. Our company monitors the market around the clock, ensuring that our experts know precisely what the market currently needs and what might be of interest to consumers.
Would it be accurate to say that, given the composition of your staff and your services, CHAPTER25 is an international company?
Undoubtedly so. CHAPTER25 employs people from all over the world. We do not want to position our company as a Georgian or a regional enterprise – our aim is to become a global leader in the Web 3.0 sector.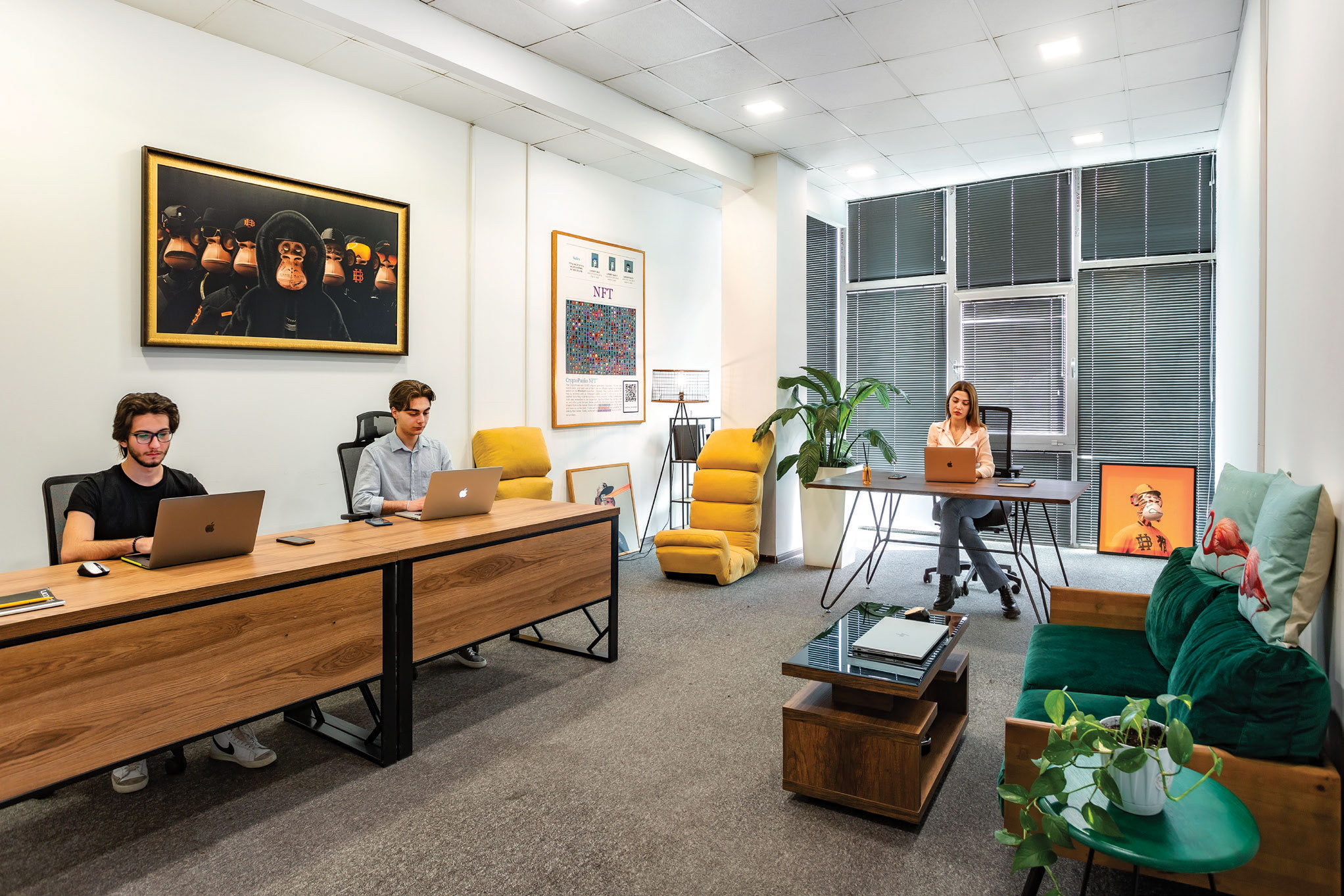 Our company offers clients and investors a 360-degree service. We invest in projects, we are an accelerator firm, we offer support, and we operate innovative sales systems.
We operate on social platforms such as Twitter, Discord and Medium. We link these networks with traditional sales methods such as email, direct communication, presentations and so on. There are currently no other companies providing support for NFT projects in the Web 3.0 sector. For our part, we provide 24/7 customer support and a concierge service to our VIP clients, for whom we monitor NFT portfolios and various projects.
Can you tell us about any of the projects that CHAPTER25 is implementing right now?
We are currently working on two projects that differ significantly from each other both in terms of concept and clientele. I cannot go into greater detail at this stage, but I can tell you that the global NFT sector has never seen a project of this kind. Our consultants were unable to find a precedent when they conducted market research.
In brief, one of the projects we are working on is an exclusive club where membership will be highly desirable and beneficial to any NFT enthusiast. There are currently up to one hundred people working on this project alone – this includes both in-house and outsourced work.
We are also implementing projects on different blockchains, not just Ethereum. Only a few days ago, I met the executive director of FTX, and we agreed to develop projects on Solana. We have already started working in this direction and I can tell you that the feedback has been positive
Leave a comment