Experienced doctors and the latest technology available give the Todua Clinic its competitive advantage. The current general manager of the facility is Giorgi Diasamidze, and he is following in the footsteps of his famous grandfather.
The Todua Clinic employs around six hundred people and serves hundreds of thousands of patients each year. Giorgi Diasamidze is Fridon Todua's grandson and the current general manager of the facility. Forbes Georgia interviewed him at the newly opened Vera branch of the clinic.
In 1999, Fridon Todua was awarded the Order of Honor for his "contribution towards building a united Europe". The American Biographical Institute named him 'Man of the Year' in 2003, 2008 and 2011. He was the recipient of the Medal of French Gratitude for "charity and devotion to work", the Albert Schweitzer Medal for "humanism and service to the people", as well as the Order of St. Andrew. He was the first to develop bloodless approaches to the treatment of various diseases, and the first to implement organ-preserving surgery under the control of computed tomography and ultrasound that allowed for the avoidance of complex surgical invasion. The methods developed by him have been adopted by many clinics across the globe.
Having grown up surrounded by doctors, Giorgi Diasamidze thought about choosing the same profession. However, ultimately, he followed the advice of his family members and went into healthcare management.
Over the years, the Todua Clinic has consistently kept a centralized management structure. Founded in 1991, the clinic had to weather numerous storms in the shape of civil war, power outages, revolution and wars with Russia. Rapid adaptation to the changing environment needed quick unilateral decisions.
After the death of his grandfather in October 2017, Giorgi Diasamidze decided to put his studies in Europe on hold and return to Georgia to continue Fridon Todua's work. Using his experiences in Europe, he tried several management styles before settling on a decentralized model.
According to Giorgi Diasamidze, he avoided making radical changes and implemented a new management style gradually. His five years at the helm of the clinic aided him in coming to the decision to delegate more responsibilities.
Like his grandfather before him, Giorgi understands the necessity of growing one's professional network. He thought about this before taking on the great responsibility of running the clinic. Having initially gone to study in Switzerland, he switched to Webster University in Vienna to expand his network. These contacts, together with those of his grandfather, have been of immense help to him to this day.
The death of Fridon Todua turned Giorgi Diasamidze's life and his professional career upside down. He had always intended to return to Georgia, but later, after completing his PhD and working in Europe. Instead, it was five years ago that he was forced to assume the role that he had long been preparing himself for.
"I was eighteen years old when I took over the Todua Clinic. I still cannot believe that I was bold enough to do it, but I got a lot of help from professionals. I had also accumulated experience in this field, having been involved in the majority of my grandfather's projects, albeit in minor roles. I loved the work that I was doing. Managing the Todua Clinic has never been a compulsory job for me – I have always been motivated and conscious of my responsibility, which has helped me to this day," Giorgi Diasamidze says.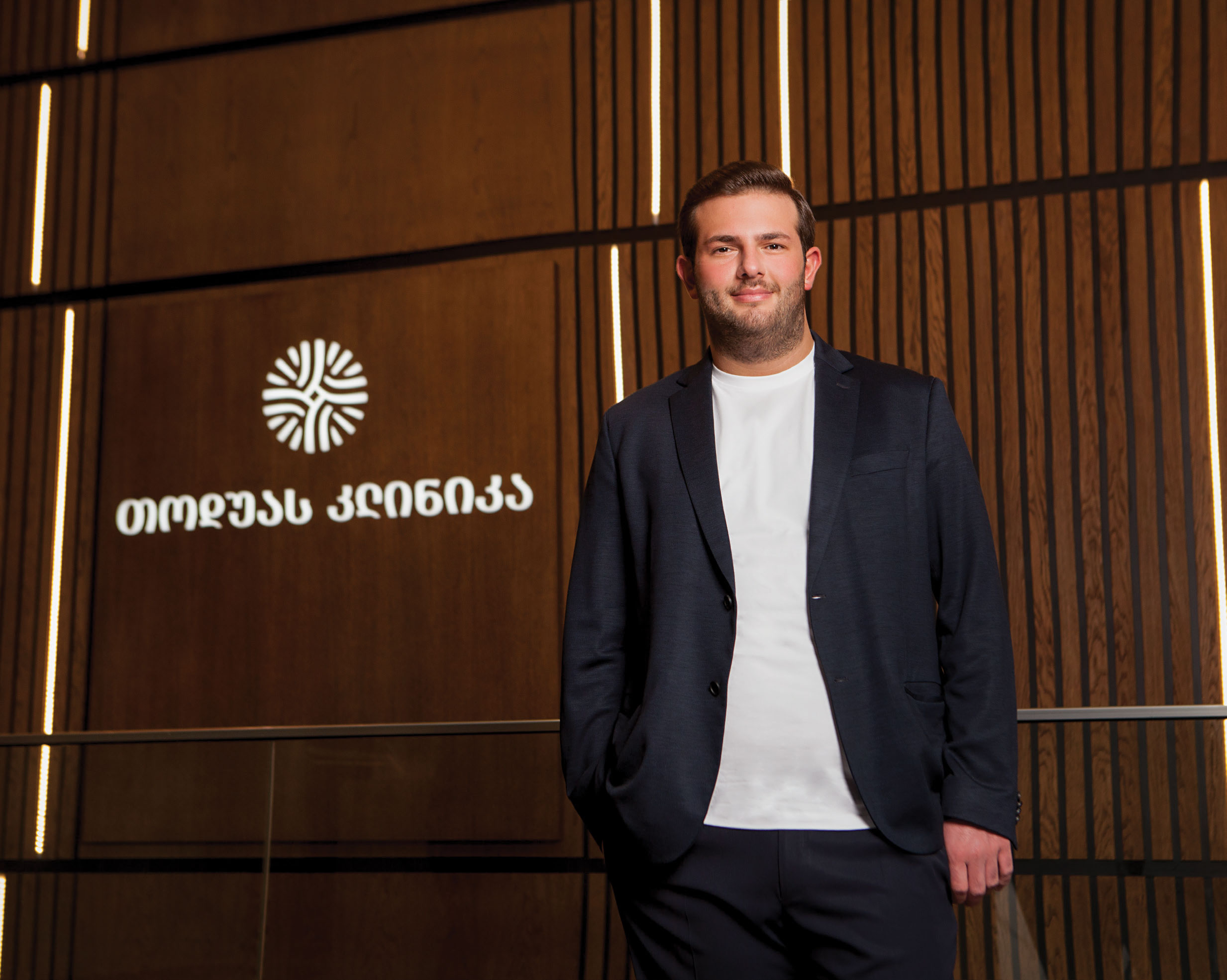 The responsibility is indeed huge. The Todua Clinic is a standout facility not only in Georgia, but also in the whole region. Since its establishment, more than eighty-five dissertations have been defended by the clinic, and twenty-one patents have been granted. The Todua Clinic has trained more than three hundred radiologists who are currently working across the country. It has received four awards at a state level, five at a national level and nine from the Georgian National Academy of Sciences. Over the years, eleven employees have received the Order of Honor, fourteen have received the Medal of Honor, and sixteen have received various awards at both a national and state level.
By all accounts, experienced doctors and the latest equipment give the Todua Clinic a competitive advantage. This combination allows patients to receive full medical service in one space. This includes rare and modern services such as genetic research, positron emission tomography, endocytoscopy, interventional radiology, transbronchial biopsy, laparoscopic surgery, immunotherapy and radiosurgery.
These new and complex services require a specific approach that has long become the signature of the Todua Clinic. This is a multidisciplinary approach that sees doctors consulting each other and working as a team, meaning that treatment methods must be collectively agreed upon by specialists. Cases of gravely ill patients are always discussed with foreign colleagues via video call.
All the above ensures that the Todua Clinic offers the same quality of diagnosis and treatment as any leading European and American facility.
Another feature that distinguishes the Todua Clinic from its competitors is its emphasis on education, research and international relations. The clinic has a strong in-house educational programme, which allows it to partially compensate for the shortage of qualified specialists on the local market.
"We are bringing in young people and helping them grow. Over the last five years, we have helped dozens of young professionals develop, and now they are working at our clinics. This is a highly prestigious, interesting, necessary and humane undertaking. We need to create a career path for young people," Giorgi Diasamidze states.
The path for doctors at the Todua Clinic is quite broad: They actively take part in various courses in Europe and the United States, and constantly familiarize themselves with scientific publications. In turn, this enhances the clinic's status as a regional leader and facilitates its active involvement in international projects.
"We conduct clinical studies into drugs from Europe and the United States. This means that the effectiveness of these drugs is tested at our facilities before they are introduced on the global market. We are authorized to conduct these studies because our quality control meets international standards, as certified by the world's leading regulators. For example, the creators of a new immunotherapy drug for cancer received the Nobel Prize in Medicine a couple of years ago. This made us immensely proud, because the drug in question was studied at our facility, as well as globally, for a period of six years," Giorgi Diasamidze explains.
The Todua Clinic has a separate department for clinical research, which conducts Phase I-IV clinical trials. This is made possible by the fact that the clinic meets all the appropriate standards in relation to human resources, the safety of biological materials and organization of medical documents.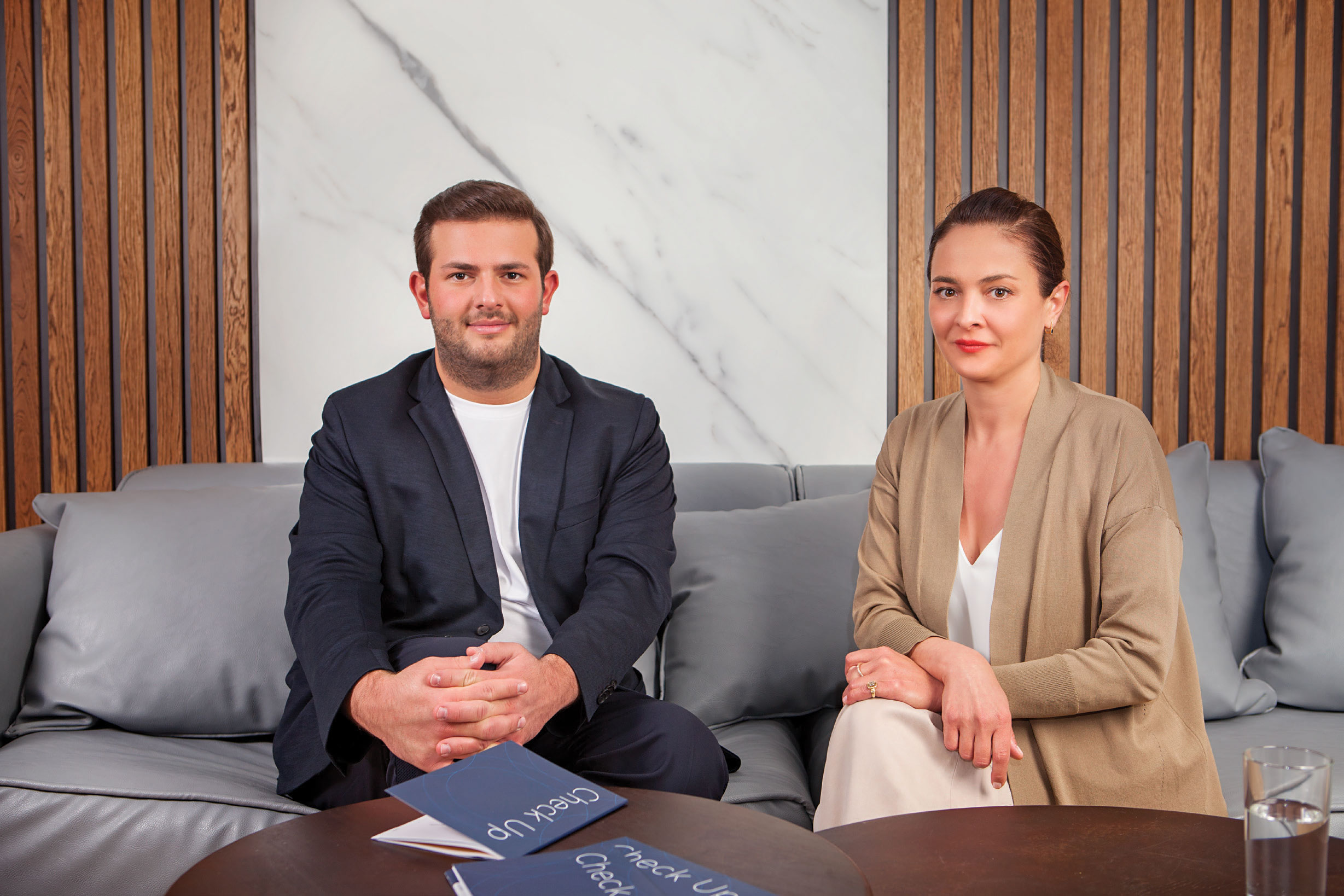 These standards have long become an integral part of the clinic. All medical documents produced by the Department of Clinical Research fully comply with FDA, GCP, ICH and local safety guidelines, as well as human rights principles and other relevant standards.
In turn, these efforts and the relentless focus on quality translate into trust shown by leading pharmaceutical companies and research contractors. Maintaining this trust requires technological development, and this is where Giorgi Diasamidze's business vision comes to the fore.
"Virtually all our profits are reinvested into our work. Medicine is profitable, however, like in every other business you have a choice between distributing profits or using them to develop and improve what you do. If our revenue is not used to improve our work, then I, as the general manager, will lose interest in doing the work," Giorgi Diasamidze states.
Under Giorgi's stewardship, the Todua Clinic has adopted a consistent vision and identified specific areas that require further strengthening.
"Our broad vision is to prioritize raising awareness and discovering illnesses at an early stage. I cannot tell you what will happen ten years down the line. Ten years ago, there was no radiosurgery, while today it is one of the main methods for treating cancer. However, nothing will change the fundamental principle that everyone should have equal access to quality healthcare. We will try to play our part in achieving this noble goal," Giorgi Diasamidze says.
Leave a comment