Visa, the world leader in digital payments and JSC TBC Bank (hereafter "TBC Bank"), signed the Memorandum of Understanding to expand corporate cross-border business-to-business payments to 107 countries worldwide through the adoption of the Visa B2B Connect platform. The Visa B2B Connect platform is a payment network that will augment business operations of corporates, allowing them to send money conveniently and securely from Georgia to multiple markets across the globe through TBC Bank, therefore facilitating account-to-account transfers within 24 to 48 hours, depending on the receiving country.
The Memorandum of Understanding was signed by Vishal Virmani, Head of Visa B2B Connect, CEMEA and Vakhtang Butskhrikidze, CEO of TBC Bank. The signing ceremony was held at TBC Concept, one of the most distinguished historical buildings in Tbilisi.
"Our team is very proud to expand the Visa B2B Connect Platform with our partner – TBC Bank. We believe that bringing innovation in technologies unites our efforts to support corporate clients, businesses, and small and medium-sized enterprises to move money around the world in a safe, secure, and efficient way. Together with TBC Bank, we aim to further promote innovation and accelerate adoption of new payments technology across the country," Diana Kiguradze, Visa Regional manager in Caucasus said.
The uniqueness of the Visa B2B Connect platform is derived from four key features, including the use of distributed ledger technology (DLT) that delivers enhanced data visibility and predictability to the transaction flow, and greater security and fraud protection. In addition, the platform allows cross-border transactions from the bank of origin to go directly to in-network recipient banks, avoiding intermediaries; improving the limitations in existing processes by significantly improving the funds settlement process.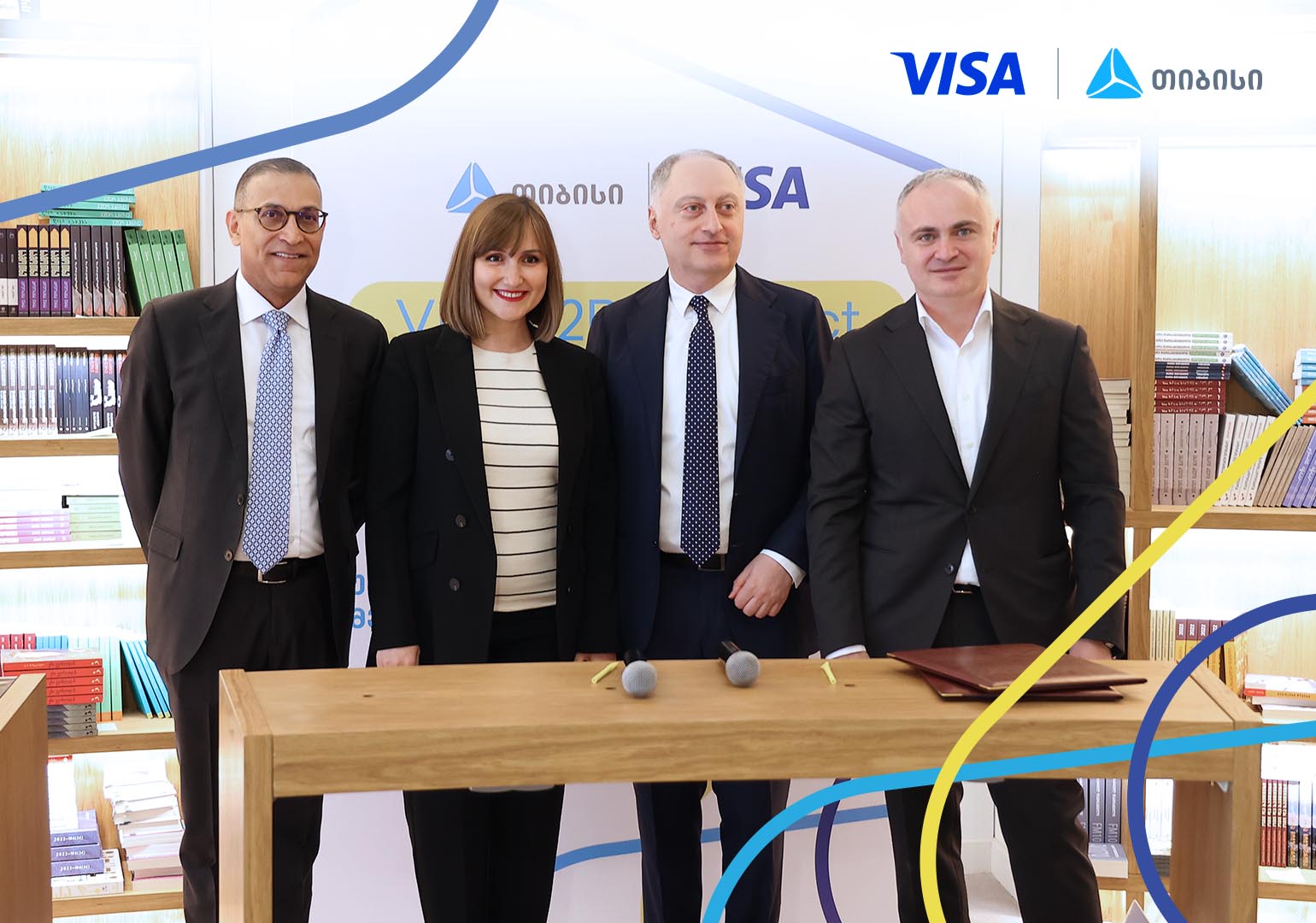 "As a leading institution that focuses on trade and investment, we understand the need for businesses to have a reliable partner, that offers innovative solutions for their operations including money mobility and payments. Our partnership with Visa, allows us to further facilitate account-to-account transactions from customer accounts directly to beneficiary banks in a seamless manner. Indeed, via innovations and digitalization, we continue geographic expansion of payments that further support the country's economic development," commented Vakhtang Butskhrikidze, CEO of TBC Bank.
By adopting Visa B2B Connect, TBC Bank is complementing its already existing outbound money transfer solutions and platforms simplifying international money transfer and payment services globally.
"We are excited to further expand Visa B2B Connect to TBC Bank for the benefit of the Georgian market. The solution supports digital innovation and increases efficiency for financial institutions and their corporate clients," the Head of Visa B2B Connect, CEMEA, Vishal Virmani, said.
Although many businesses may find international money transfer complex, the new network promises predictability and transparency to customers therefore providing key insights for strategic decision making and business planning.