VIP Motors is the largest sports and luxury car showroom in the Middle East. Not just the largest but also one of the most famous and most visited car showrooms by celebrities such as Andrew Tate, Tyga, Timati, Jacob Arabo, Steven Seagal, Acon and many other millionaire and billionaire celebrities.
Ahmad Nabil is the owner and CEO of the VIP Motors. Ahmad Nabil is the man behind the most lavish shop you may find in Dubai. Everything from Lamborghinis to Bugattis, and that's not it. VIP Motors hosts quite a number of world's limited-edition cars that are absolutely rare, hard to find and very expensive to buy.
We had a direct opportunity to talk to Mr. Ahmad Nabil and ask him curious questions. See what we found out!
As a leader in car dealership in your region, how do you maintain the competitiveness over constantly changing environment. What keeps you to maintain the number one position?
My key strategies for maintaining our top position in the car market revolve around a profound understanding of industry trends and an unwavering commitment to excellence. By consistently staying ahead of emerging market dynamics, delivering exceptional customer experiences and providing comprehensive after sales support, I ensure that our dealership remains the ultimate destination for luxury car enthusiasts.
These proactive efforts enable us to offer the latest models, personalized services, exclusive collaborations, a broad online presence, and secure our special standing as the foremost choice for luxury car buyers.
For someone who is an investor and understands international business with experience in real estate, watches, stock market and digital assets perhaps; how can an investor participate in the car business. We know that real estate prices are always getting higher and are keeping the stability as it is considered a safe investment. Would you say that car business can bring wealth as well and how can international investor participate in this industry?
International investors have several avenues to explore in this dynamic industry as investing in luxury car dealerships or becoming a distributor for a specific brand in international markets. By establishing strong partnerships and expanding existing networks, investors can tap into the robust demand for luxury vehicles and establish a thriving business presence.
Another approach is buying a collection of rare and collectible cars. Research and keeping an eye for high demand models are key. As these cars often appreciate significantly over time. Participating in prestigious car auctions, both online and offline, opens doors to trading and selling vehicles to passionate collectors and enthusiasts.
Luxury car rentals and unique driving experiences hold tremendous potential.
Investing in the customization and restoration of luxury and limited-edition cars is another avenue worth considering.
To succeed as an international investor in the car business, thorough market research, understanding regional regulations, and collaboration with industry professionals are paramount. Seeking guidance from financial experts and drawing upon their expertise can help in understanding this dynamic industry.
What is the most expensive car on VIP Motors display today and what does it sell for?
Currently we have many limited-edition hyper cars that are high in value, Lamborghini Veneno Roadster limited edition 1 of 9 in the world, Four Bugatti Divo limited edition 4 of 40 (such cars prices range from 33 to 42 million AED each, that's between $9M to $11M) and many more hyper cars are available.
Dubai has been put on the world's map as one of the most innovative cities. How do you see innovation in the car industry? On one hand, car dealership is sort of a traditional business, but then on the other hand, luxury vehicles are fully equipped with technology and many features. Is that what innovation being about in this industry or is there something more?
I believe innovation in the car industry goes beyond technology. It's about creating exceptional experiences for our customers. Luxury cars represent innovation by blending tradition with cutting-edge advancements. In our showroom, we strive to provide an atmosphere of elegance and sophistication, where every interaction is exceptional.
We also adopt digital strategies, showcasing our inventory online and offering virtual view of the showroom and limited-edition cars. Staying ahead of trends, our mission is to redefine the car-buying experience through innovation, connecting people with their dream luxury vehicles.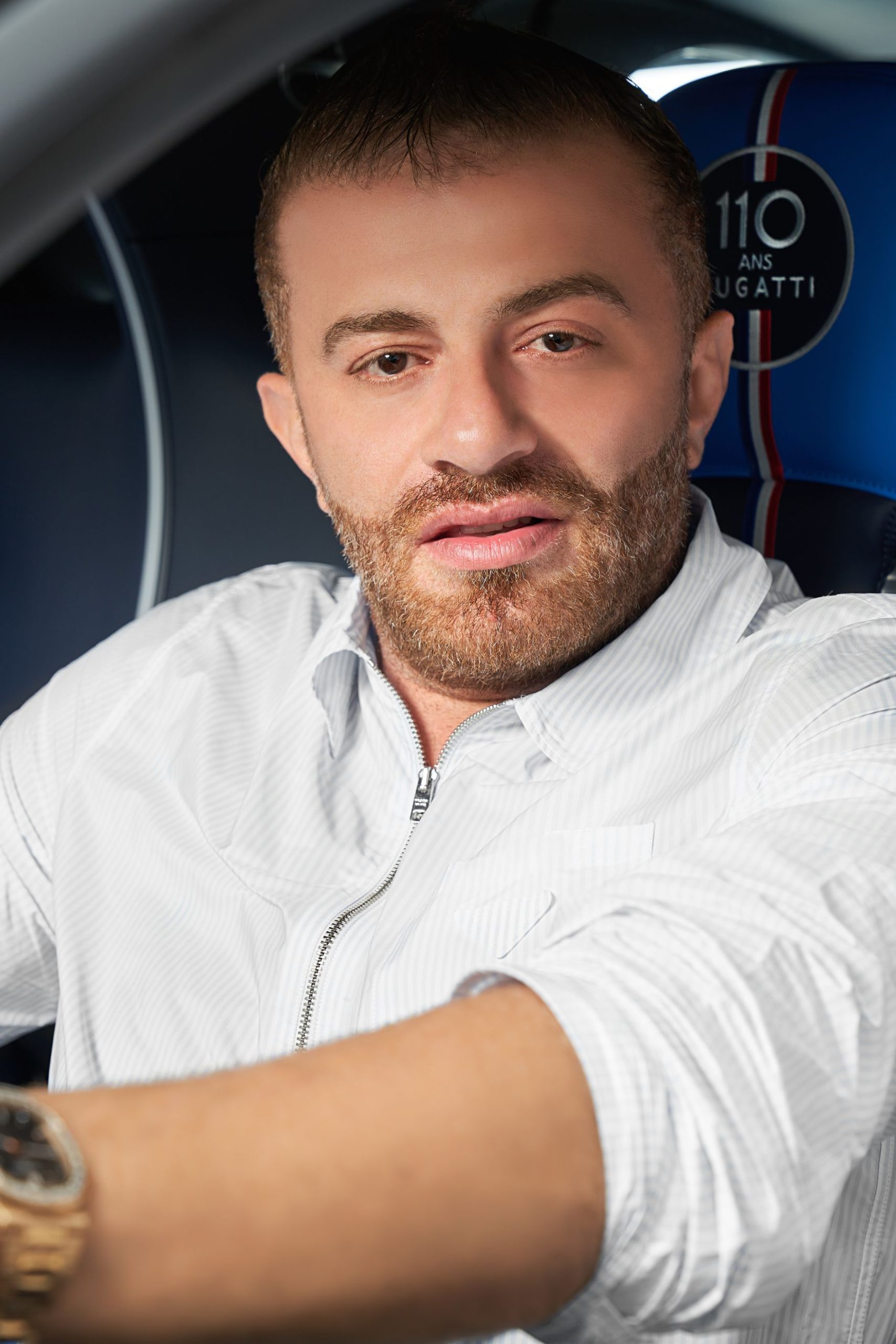 The Middle East market can be tough to handle and there is very much competition around, especially in the trading and physical purchase sector. A lot of entrepreneurs and businessmen challenge their daily lives to survive and keep up the fight. What would you recommend or say to those who are looking for solutions to grow their business to the next level but are still quite not there yet.
In the highly competitive Middle East market, where entrepreneurs and businessmen face daily challenges.
I suggest that they should focus on differentiation, identifying and highlighting the unique qualities that set their business apart from the rest.
Focusing on adaptability which enables them to swiftly respond to the market dynamics and shifting customer preferences. Building strong relationships and networks within their industry can open doors to new opportunities and collaborations.
Additionally, prioritizing continuous learning and development ensures that they stay ahead of the market, equipped with the latest knowledge and insights.
Lastly, resilience, viewing challenges as valuable learning experiences, and maintaining a positive outlook. Keeping in mind that success is a gradual journey, so remain steadfast in their determination to achieve the next level of growth.
What is the one quality a founder must have to build a successful business that is sustainable?
If I have to answer in one word, I would say "passion".
Passion serves as the driving force behind every decision and action, fueling determination, creativity, and resilience. becoming a deep-rooted love for the business.
Passion inspires innovation, attracts like-minded individuals, and maintains long lasting relationships. It acts as a guiding light during challenges, reminding the founders of their purpose and motivating them to keep moving. With genuine passion, a founder can create a sustainable business that leaves a lasting impact in the luxury cars industry.
There is a rumour that you as the biggest luxury car showroom in the Middle East with over 200 cars on display are planning to expand your operations in Dubai and expand your showroom to become the largest and most luxurious car showroom in the world. What are your plans on expansion and how many cars can we expect to find in your upgraded showroom?
We're excited about our expansion plans to create the biggest and most luxurious car showroom in the world. Our goal is to provide an extraordinary experience for our customers with a remarkable collection of prestigious and limited-edition vehicles. Our upgraded showroom will showcase a wide range of exquisite luxury cars from the most luxurious car brands in the world, It will be ready by the beginning of June 2023.
If you are interested to learn more about VIP Motors and their extravagant cars visit: www.vipmotors.ae
Leave a comment