This is the time when the cryptocurrency market exhibits a tremendous worldwide expansion. For instance, according to the research, in 2021, the number of crypto owners increased by 178%, almost three times, growing from 106 million in January to 295 million in December. Moreover, the analysis indicates that by the end of 2022, this number may reach up to one billion.
Briefly, as the number of cryptocurrency owners grows, so does the demand for cryptocurrency payments worldwide. Georgia is not an exception here. In fact, the country has long been a proponent of cryptocurrencies, but it has only recently started to develop crypto payments thanks to Georgian numerous award-winning fintech startup CityPay.io.
Founded by two crypto experts and enthusiasts, Beka Kemertelidze and Eralp Hatipoglu, CityPay.io set the mission to make crypto payments accessible for everyone. Startup was the first in the region to introduce an omnichannel crypto payment system that, since 2021, has been showing remarkable success on a local as well as regional scale. CityPay.io has done more than just making a safe and reliable payment platform. It has also made it easier and more accessible to receive a transfer.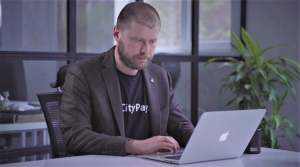 The abovementioned has prompted hundreds of local and international companies in Georgia to offer their customers crypto payments as an alternative payment method.
"Since we started our company, we've prioritized enhancing our customer service and ensuring their satisfaction. That's why we've already launched a comfortable online service. And now, we're going to introduce crypto POS payments throughout the country. A successful startup, CityPay.io, helps us with this challenging initiative. Thanks to the company's secure solutions and POS terminals, which will soon be deployed in our pharmacies in several cities in Georgia, our customers will be able to buy prescriptions and medications in cryptocurrency as well," comments Teimuraz Kvaratskhelia, CIO at Aversi Pharma.
Consequently, huge increases are shown on CityPay's growth indicators as well: a 285% increase in client base during the last 6 months and a 650% increase in transaction volume. These numbers indicate drastic positive changes in the Georgian crypto market and interest in payment with cryptocurrencies.
Moreover, we can observe that Georgia is rapidly becoming a crypto payment hub, which will inevitably lead to crypto-payments entering our daily lives. Wendy's, one of the major fast-food chains in the world, for example, just received its first bitcoin payment in Georgia. As a result, crypto owners may now enjoy Wendy's meals with a simple crypto payment.
And there's more to come. With the support of CityPay.io, companies like Dunkin', Smart Retail JSC, and numerous others from a wide range of industries, including e-commerce, hospitality, online entertainment, web and telecommunication services, and many more are now interested in adopting cryptocurrency payments. Especially so considering that a start-up uses cutting-edge technology to DEVELOP and UPGRADE a solid crypto payment system gradually. As a result, indeed, many business partners express their satisfaction and choose CityPay.io to integrate a payment system into their operations.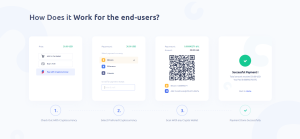 "Due to rising consumer demand, we opted to implement crypto payments, and CityPay.io is the ideal option for this. The onboarding process went smoothly, so now we can offer our hotel services to customers who want to pay with crypto as well," states Nikoloz Cherkezishvili, Co-Founder & CEO at Episode Hotels.
Also, worth mentioning is the start-up's recent opening of a seed B investment round! Following the investment round, CityPay.io intends to explore the global market, particularly the CIS market, and exert all its efforts to make crypto payments easier for more people to use.
"We have already started exploring the regional market, and the investment will speed up the process, making cryptocurrency a priority payment," comments Beka Kemertelidze, the founder of CityPay.io.
CityPay.io puts a lot of effort into advancing the fintech industry in Georgia and boosting the country's position on the list of crypto-friendly nations. For doing this, the start-up has been recognized in different ways, like winning several start-up competitions, being selected for international start-up accelerator programs, and receiving a lot of support from Georgia's Innovation and Technology Agency (GITA).
In addition, CityPay.io is also the first start-up to raise an unprecedented $500,000 investment in crypto. This, along with other funds amounting to over $1 million received prior from existing investors, will enable the company to grow while achieving its primary goals.
In brief, CityPay.io is a start-up company that helps Georgia join and participate more actively in the global crypto payment ecosystem, enabling quicker, less expensive, and safer transactions for millions of crypto enthusiasts worldwide.
Leave a comment