The founder, with siblings, Zurab and Jimsher of the leading Georgian wine producer, Askaneli Brothers is accorded celebrity status in his native land where he is recognised as one of its most successful entrepreneurs. He talks to Douglas Blyde about the importance of reaching new territories, why British drinkers should discover both historic and innovative wines, and famous supporters of the brands…
Why should British drinkers take time to discover your wines?
Because they come from the land where wine was born, and the alphabet starts with "A", so taste our wines first!
Where does the name "Askaneli" come from?
It describes a person coming from the small, temperate village of Askana in Guria, western Georgia near the Black Sea which is where my father, grandfather, great-grandfather, and great-great-grandfather were born and raised. During the Soviet era when it was forbidden to keep private property, my family maintained small lots of vines to make their own wine. As a child, I remember the difficult though rewarding duty of climbing inside my grandfather's handmade qvevris to scrub them clean using a ball formed from the ears of corn. The first generation of Askaneli Brothers as we know it today began in 1998 in honour of my relatives and to reverse the years of neglect Russia caused to our country's rich winemaking heritage.
Describe your holdings?
Spanning Kindzmarauli in the largest wine region of Kakheti, and Guria, we own 456ha of vineyards and three wineries and a distillery, with a further winery under construction in the north of the country. At our winery in Kakheti we are completing an initially 46-bedroom luxury resort in time to receive guests for this year's harvest. Meanwhile, we continue to open restaurants outside of our country such as the 250-cover operation in Saint Petersburg which launched in March 2022. For obvious reasons, this proved difficult timing, and though promptly oversubscribed, we are not planning further restaurants in Russia. Meanwhile, we have two even larger restaurants under construction in Kazakhstan and Dubai and will follow this with a bullish franchise programme over the next five years. Created in parallel with Askaneli, such restaurants offer a full immersion into Georgian culture from staff costumes to ceramics and produce and provide a way to communicate our portfolio in territories which might otherwise restrict conventional alcohol advertising. Another project is the truly beautiful 150-room hotel and spa with healing mud baths dramatically set into the landscape of Bakuriani, which is two years away. And as well as wine, I have a mineral water business, drawing from a spring at Tsagveri.
What are your other operations in addition to wine, water and hospitality?
I own a facility to excavate bentonite in Askana, a clay which has abundant uses, from construction to filtration – including wine. However, I prefer not to veer too far from wine itself so 80% of my focus is dedicated to wine, from 5am each day to bedtime. I am involved in all aspects, from tasting and deciding on wines through to label design. I have direct relationships with all of my clients, so when a problem concerning wine arises, it comes to me.
Why, some 8,000 years on from their first use are qvevris still deployed for at least 200,000 bottles per year by Askaneli?
Qvevris are a symbol of identity and tradition, and provide a unique way to raise Georgian grape varieties such as the red-juiced Saperavi; I simply cannot imagine putting an international variety like Sauvignon Blanc into one. If you get the timing right of how long a wine is kept in a qvevri, you are rewarded with absolutely unique flavours of dried fruits including persimmon. And a qvevri breathes, hastening the rate of maturation compared to other vessels. Unlike the qvevri wines I grew up with which had way stronger tannins, we are striving to make more nuanced, balanced expressions today. When wine lovers first taste a qvevri wine, such as our "Muza" Qvevri Gocha's Collection Kakhuri Mtsvane, Kakhuri Mtsvivani, Kisi, Krakhuna and Rkatsiteli they often appear confused, though when they taste it again, they will encounter new flavours and characteristics which they gradually acclimatise to – and with time, they actually start craving such a wine.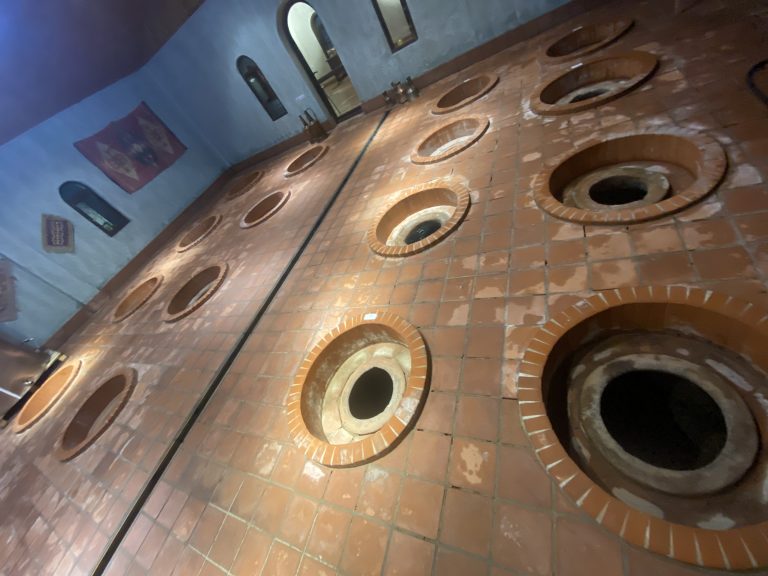 Is it an honour to work with a landscape which is known as the cradle of wine?
It brings me to the highest state of happiness. Although we have a large production, I never want to make something which feels mass-produced. My friend, Loic Pasquet, the founder of Liber Pater, has visited Georgia several times, and together, we are considering several terroirs for a project featuring ungrafted wines. And then there is the similarly super premium "Liza Bebo" crafted from the Usakheldouri variety which literally translates as "grape with no name" found in Guria, of which we will release a proportion of the 500 bottles made in the summer.
Who is this wine named after?
My grandmother, Liza Bebo who could see into the future. When she was 80, I received a call from her neighbour in Kakheti, where most of the Georgian wines come from, who was worried that her very low blood pressure would be terminal. I immediately brought her to hospital in Tbilisi where she was brought back from the brink with a defibrillator, and the next day – miraculously – she was walking around like nothing had happened. She told me, "I felt I was 'going' which I found surprising because I knew I wouldn't die until I turned 82." And sure enough, she lived on for two more years. Which gave me goosebumps. She also said she always knew I would be successful.
What are notable awards you have won for Askaneli wines?
Over a quarter of a century we have won 700 awards including gold at Mundus Vini for our Rkatsiteli and double gold for our Saperavi Premium. We have laid the way to make blends, which isn't particularly common in Georgia, with wines such as "Prima", a blend of Rkatseli and Chardonnay which is dedicated to my celebrated ballerina wife, Irma Nioradze. Despite it being a blend, it scooped "wine of the year by varietal" at the Sommelier Choice Awards.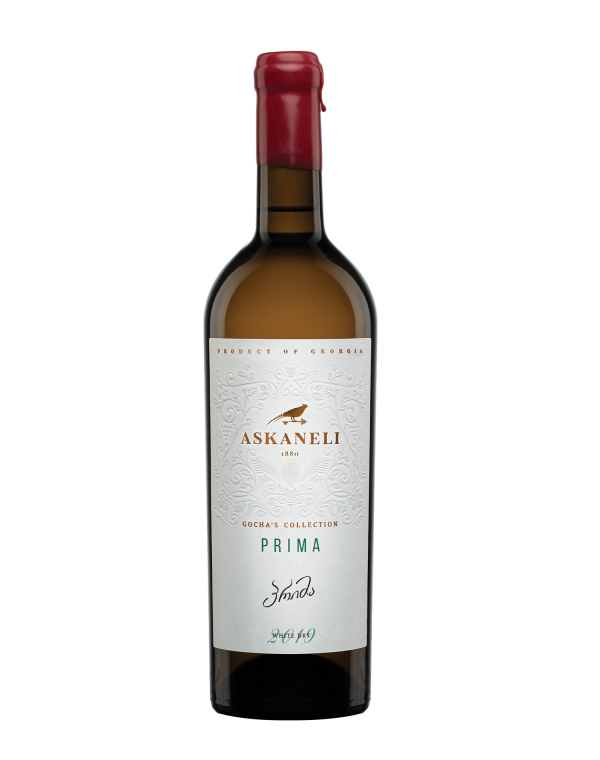 Who are famous supporters of your wines?
In Georgia itself, I am told that the former Manchester City footballer, Georgi Kinkladze is a fan of our wines, while the President of Georgia, Salome Zourabichvili, has visited one of our wineries to taste our new releases.
How has the conflict in Ukraine affected your business?
It became quickly clear that we cannot depend so much on one market which is why I organised a tasting for the international press and sommeliers to showcase what I consider to be some of the best wines made today in our country. It occurred on the tenth anniversary of UNESCO awarding status to protect the Georgian traditional process of making qvevri wine and was followed by a reception at the Presidential Palace. Our goal is to diversify, exporting to as many other countries as we can, establishing the Georgian wine category in countries where it is not presently well known.
How can venues in the UK stock Askaneli wines?
Contact Giovanni or Natik at our highly responsive UK importer, gardabaniwines.co.uk. They will be hosting several wines from Askaneli at their prominent stand at this year's London Wine Fair as well as "Tamada" led supper clubs for the trade alongside.
Originally published on: www.thedrinksbusiness.com
Leave a comment