Along with the development of technologies, companies are more and more actively trying to establish themselves in the digital world. Digital products help them save time, human and financial resources.
Access to remote products and reliable services, especially when we talk about banking services and financial operations, is no less important for the success of companies' business.
Against the background of these needs, Credo Bank has created a new application for business owners, individuals and legal entities – Mycredo Business, which makes it even easier for them to access remote banking products and services, as well as to carry out financial operations.
Mycredo Business is an application that provides an opportunity to perform important financial operations for a company. In addition, it allows business owners to receive information of interest to them in real time. Managing finances from a single platform makes the company's operations even more organized, which saves time and ensures the fastest possible adaptation, keeping up with changes in the field of business.
Mycredo Business is completely free to download and use from Google and the App Store. With the help of the application, business owners have access to a number of products and services of the bank. All this allows them to manage their business 24/7, that is, anytime from anywhere.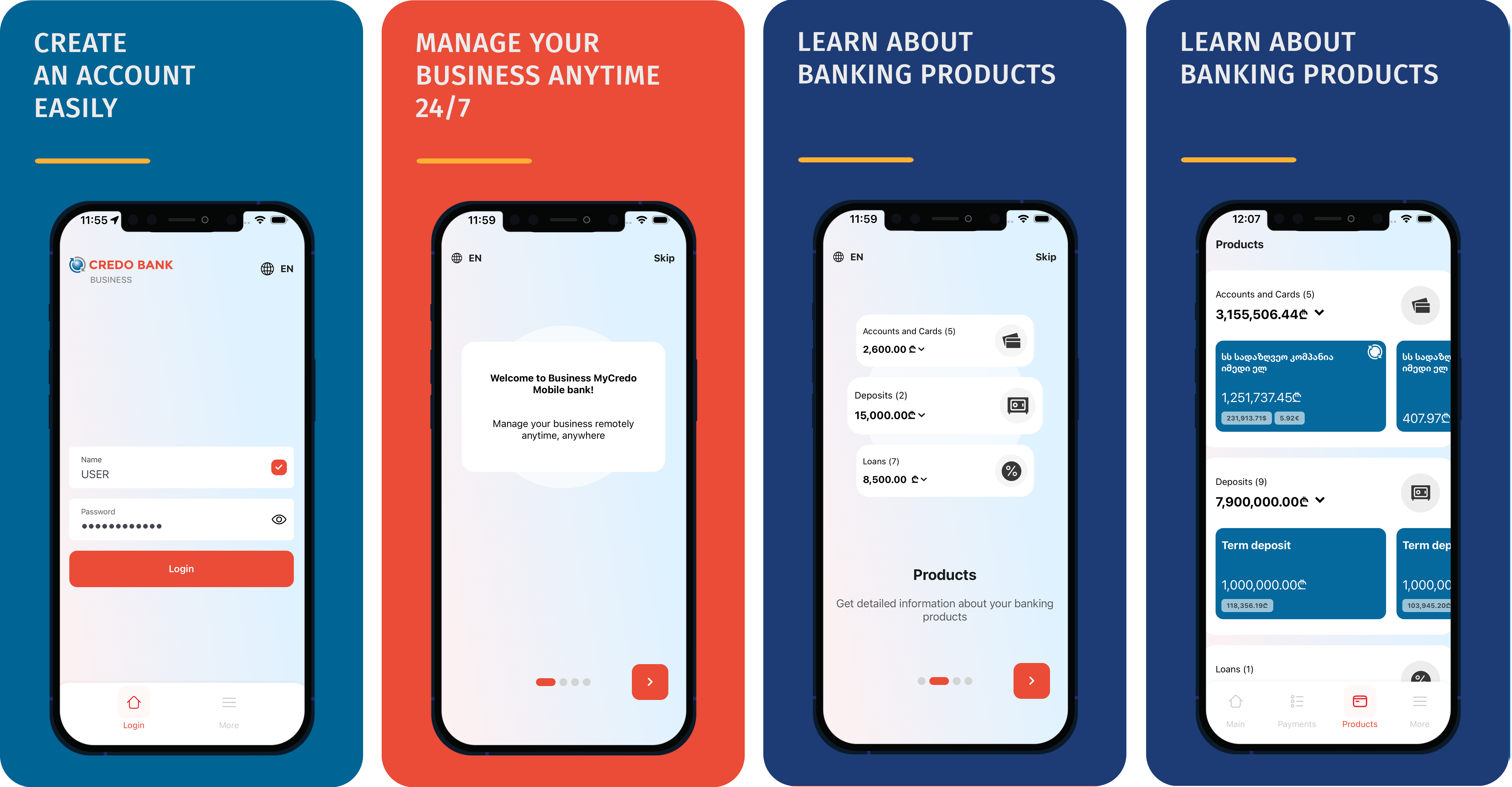 Mycredo Business owners can review and easily confirm bank documents to be signed with the help of the application. These documents refer to bank transfers, budget transfers, group transactions and more.
It should be noted that with the help of Mycredo Business it is possible to transfer money to one's own accounts, as well as within the bank and to the accounts of other banks. Creating templates to make transfers even faster and easier saves time and ensures accurate data storage.
With the help of Business Internet Bank, business owners can also transfer salaries for employees, and the ability to create salary templates makes the process even more organized. Through the application, it is also possible to transfer money to the mobile account and pay utility bills.
In addition to the above, Mycredo Business allows owners to get to know the official exchange rates in real time without leaving the application, and to convert money into one or another currency at a special, best rate.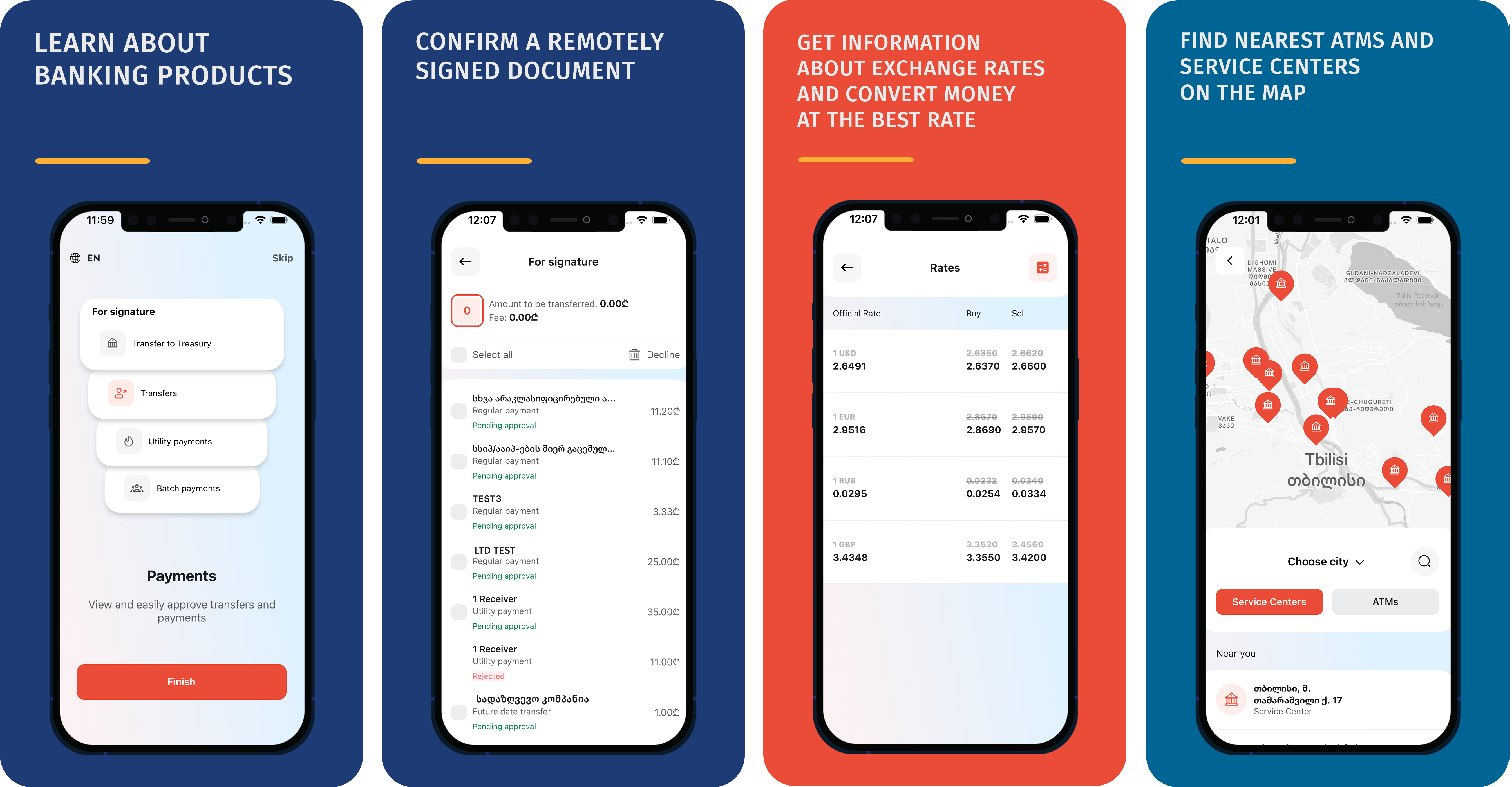 In case of the need for such operations, which cannot be obtained through remote, digital channels, a network map is available in Business Mobile Bank, which allows to quickly and easily search for service centers and ATMs (automated teller machines) throughout Georgia.
The app also allows users to instantly connect with their preferred banker or bank.
As you can see, the Mycredo Business application brings together all the banking products and services needed by business owners, which can be accessed anytime, from anywhere.