In his home country of Azerbaijan, Farid Ismayilzada is known as either the founder of GoldenPay or hesab.az. Twenty-three-year-old Ismayilzada launched these two innovative projects after graduating from San Jose State University in 2007. Now, three years after he sold his shares in GoldenPay, Hesab.az and another company called eMobile, he is dedicating his time to Technovate – a startup/venture studio with a presence in Azerbaijan, Georgia, Central Asia, and the United States. Farid talks about how entrepreneurs from developing countries can succeed in tech. "I have created a thriving tech business in my homeland of Azerbaijan, and you can too." In fact, he believes new entrepreneurs can even do it on a bigger scale than him. He encourages others and continues to find rare diamond startups, which he later polishes, and they then serve to benefit the world.
Born in Soviet Azerbaijan, Farid had a constant interest in technology. During his childhood, he even built a remote-controlled toy car which would float, fly and drive. However, the first degree of this tech-lover was in the humanitarian field, International Relations, at Bilkent University, chosen by his parents. The degree he chose, which was close to his heart, came later at San Jose, the capital city of Silicon Valley, where he received his second bachelor's degree from San Jose State University.
"The success of GoldenPay is not entirely because of me. It was a team effort.
I am incredibly grateful to everyone I worked with at GoldenPay."
Ismayilzada constantly compares himself to those who have achieved remarkable success in life. When I ask about his role model, he says that "it depends on what?" and explains: "For example, in craziness and vision, it is Elon Musk; for being funny and super smart, it is Barack Obama; for a business approach it is Richard Branson. There are many people you can look up to and want to be like. But, of course, you need to understand that you only know about them as much as is publicly available. They might be different people when you get to know them. I promise, one day, I will be able to meet my role models and see if they are like or better than what I think of them. And one day, hopefully, I can be a role model for generations to come. Sometimes, people say you should not have role models and instead be unique. I respect that view, but I also see no problem in having someone, or someone's life, to look at and get inspired by."
The startup ecosystem in post-Soviet countries, developing tech businesses, the main differences between startup studios and incubators/accelerators, and more tech innovation-related topics were discussed by Forbes Caspian with Farid Ismayilzada, the Founder and President of Technovate Investments. Technovate Investments ensures that every startup can access capital, talent, and a global vision to fulfil its full potential.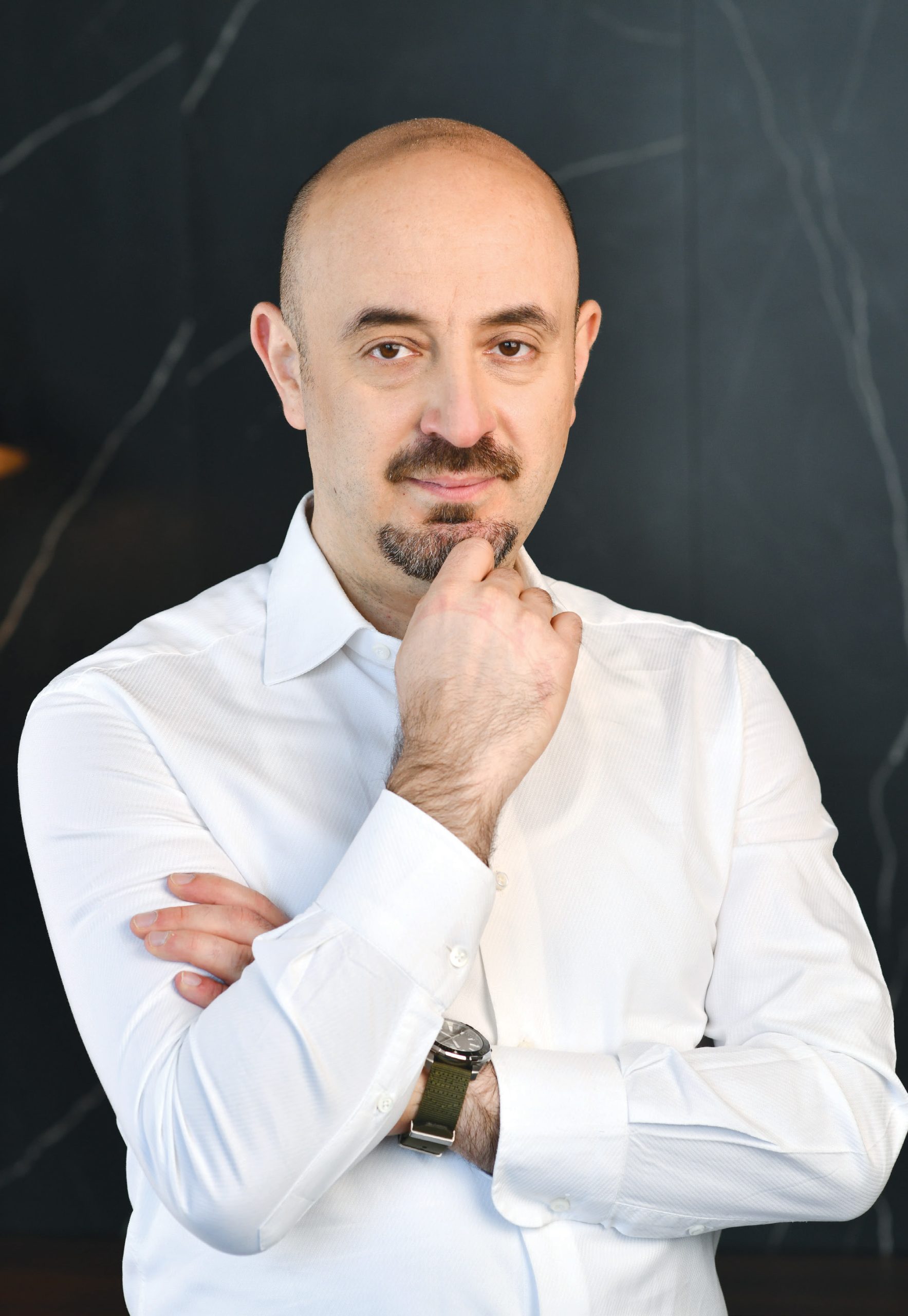 At the age of twenty-three, you came back to Azerbaijan with a very ambitious business idea, GoldenPay. The project included a change in traditional payment methods. Where did you find such courage and belief in yourself that you could change the habits of over ten million people, and what were the main challenges you faced?
Well, it was not that straightforward, but yes, we did our best to change the habits of millions of people. We started with payments people would regularly make for utilities and mobile operators, and then it was commerce, purchasing various products and services. The success of GoldenPay is not entirely because of me. It was a team effort. I am incredibly grateful to everyone I worked with at GoldenPay. I could not have done it without them!
During my GoldenPay years, we had to fight on two fronts. On the one hand, we were dealing with the general population and trying to change their habits. It was a marketing game. We promoted digital payments and purchases by offering points, cashback, and gifts. On the other hand, we had tough times with business partners. Explaining to them the importance of going digital was quite challenging. Overall, everything took several times more effort than it should have. Our countries are not as open to new things as developed countries; this is true for most countries in the region. Now, living in the USA and doing business in the USA, I realize how hard it was for me in Azerbaijan. I learned a lot, and developed a lot of resilience in Azerbaijan which is helping me a lot nowadays in USA. I am sure I will be much more successful here in making much bigger impact for humanity.
In one of your interviews, you stated, "there are many rich people in Azerbaijan, but, unfortunately, few invest in startups." What is the reason for that?
Everyone invests in what they understand and in what they feel comfortable with. Everyone also has different risk appetites. For example, I had a chance to invest in agriculture with excellent terms back in 2017. I didn't. It is not something that I understand. I do not see myself as the owner of a restaurant, construction company, or supermarket. I love technology. I love startups. I am very good at identifying innovative ideas and making the right moves. A person who likes startups must have big ambitions for making an impact in a country, region or global level. Being startup founder or investing in a startup can also bring a lot of financial gains. For me, it also means independence.
So, we need to educate these people about the benefits of investing in startups and the risks. And to be honest, I believe as soon as we have more than one billion dollar exit from our region, the situation will change. Then, wealthy people will become interested and start learning.
Why did you choose Georgia as the first destination for Technovate Investments' expansion?
It was because of my friends: Ana Nakashidze and Irakli Kashibadze. Ana works in Azerbaijan, and she knows Irakli well. When I asked her about whom I could talk to about startups in Georgia, she introduced me to Irakli. Irakli and I immediately became friends. Then he introduced me to the ecosystem in the country. Now, I know many people there. I was invited to attend one of his events where startups were pitching. I liked the pitch by Vamekh Kherkheulidze, and I liked Elven Technologies. That's how the first Georgian startup joined our startup studio. Since then, I have had several other meetings with Georgian startups, but unfortunately, they were not global enough to be part of our studio.
While comparing Azerbaijan with other foreign markets, you said that the main problem in Azerbaijan is the need for more good ideas. In your words, the Georgian market is more developed, but the overall regional ecosystem requires a simple startup approach. Please name a few steps that could be taken to resolve the current challenges in the startup space in Azerbaijan and Georgia.
Many things need to happen simultaneously. Both countries need to improve their education systems, innovation in entrepreneurship must be promoted, and we need many angel clubs with many angel investors and venture funds. We need large companies and local governments to support the ecosystem. We need to have very flexible, adaptive leadership. Laws, respect for intellectual property, reasonable taxes and so on must be implemented to lift the ecosystem.
How would you assess the ecosystems of Kazakhstan and Central Asia?
I like the Kazakhstani ecosystem a lot. They have several angel clubs and funds. Quite a lot of startups as well. A special zone to register companies and funds. They have been super active in developing the ecosystem. Central Asia overall is entirely developed in this area. Uzbekistan is up and coming. They have done a lot in the past several years. As a result, I am excited about our expansion into those countries.
Why did you decide to establish Technovate Investments?
After my career at GoldenPay, I briefly worked at one of the largest telecom companies in Azerbaijan. Although the package was excellent, the title was impressive, and I had almost everything I needed, I cannot say that I liked working in a corporate environment. I am an entrepreneur, and the job was killing me. It was my third attempt at working in the corporate world, and all three times, I lasted only a year. Finally, I realized; I must go back to startups. So, I launched Technovate and decided to work with startups. We chose the "startup studio" model. I am not a fan of incubator or accelerator models. It has been terrific so far and I am sure at least one if not more startups from our portfolio will make a very good exit. I already see light in the end of the tunnel.
"I recommend that small countries like ours focus on studios rather than incubators and accelerators."
What are the main differences between startup studios and incubators/accelerators?
I am glad that you asked this question. I am passionate about this model, and I recommend that small countries like ours focus on studios rather than incubators and accelerators. In an incubator and accelerator, you usually provide startups with a location, some training and, in the best case, sometimes some cash. Everything depends on the founders. The chances of them making the most of it and turning their startup into something serious is globally rated around 4% to 5%.
In the studio model, you only work with a few startups – one to five. You are hands-on with the startup founders and can bring your ideas to the table. Experienced members of the studio work with the startup hand in hand. It increases the chances of a startup being successful. The global success rate is around 40% to 50%. As you can see, it is ten times more.
I recommend that our readers research this model if they are interested in building innovative ecosystems in their corporations or countries. We do not give money to startup founders. Instead, we finance them with up to $50K at the idea stage, and after that, we move them to the USA with their startup, register the company in Delaware, raise additional funds and go to the global market from the US. When we join our efforts with startups, we bring deep expertise, global network and connections, relationships with VCs and of course the most important, we also take significant portion of risk on our shoulders. It has worked very well so far. Four Azerbaijani, one Georgian, and one Kazakh startup have gone through this process already.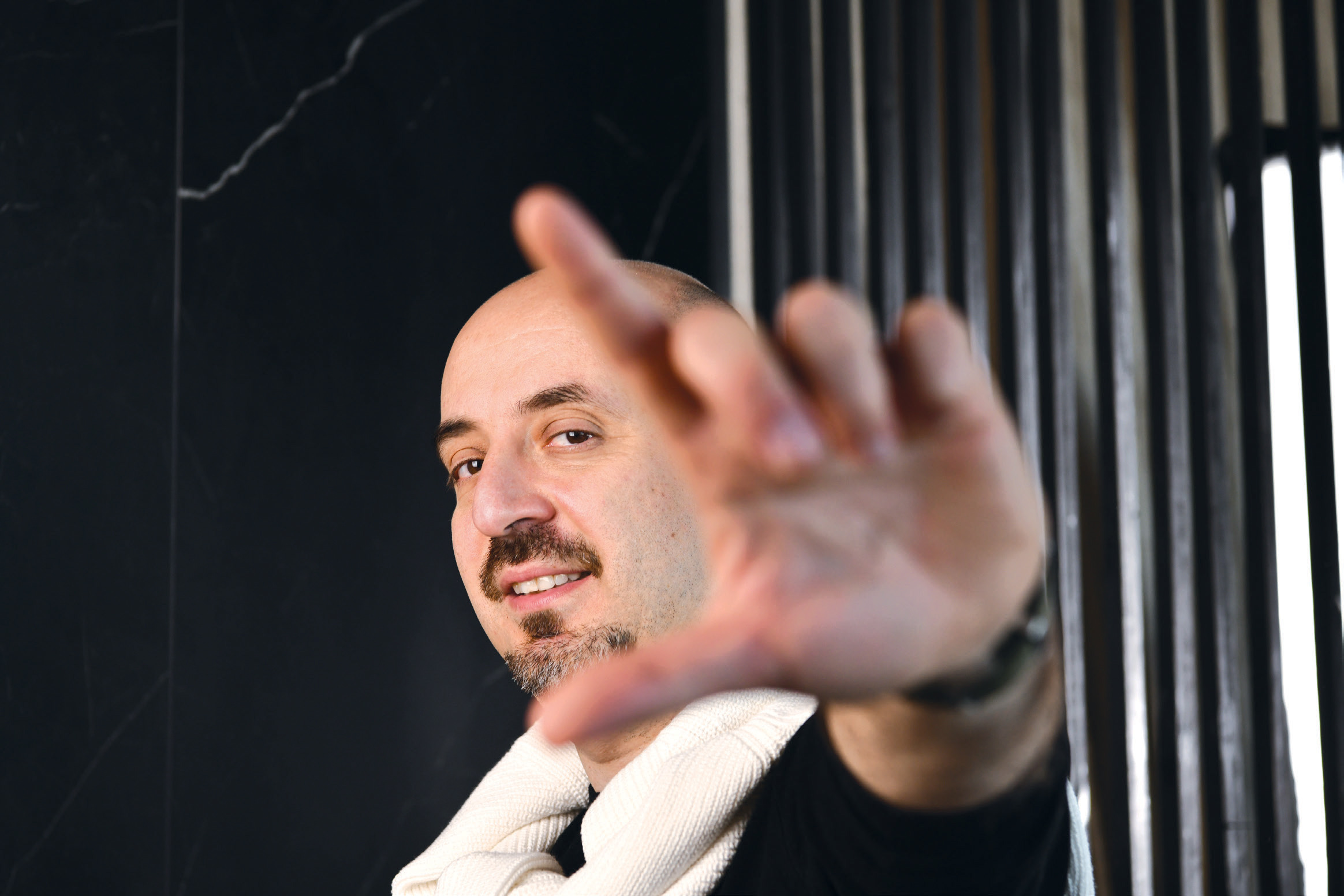 Could you name some of the projects successfully implemented with the assistance of Technovate Investments?
I will start with Smart Spinal Solutions, a startup born in Azerbaijan, now registered in Delaware, which developed an AI-powered posture-correcting wearable. The wearable uses AI to figure out the problem, then combining workouts and habit creation eliminates the user's bad posture. The tech can be used in different other applications. Spinal grew so much that we asked Rob Napoli to join us as CEO of the company, and we are currently raising a seed round of $1M. It had previously raised a pre-seed of $450K two years ago.
Another company is Elven technologies, a startup born in Georgia, now registered in Delaware. This startup develops thermal material that is fire-resistant up to 2,000 degrees Celsius. We just had our product tested by a third party. It scored incredible results in those tests. We are five times better than the closest commercially available material. We are now talking to producers of firefighters' suits, EVs and lithiumion batteries. Our first pre-seed round was $500K. Our current round is around $1M, and we have a lot of interest and some angels have already invested in this round. Vamekh is the company's CEO, and we have very prominent names on our Advisory Board, including the University of Berkeley's Disaster Lab founder and a former Executive at Intel. GITA has supported us a lot all this time. So, I am thankful to them.
Unlike other projects in our portfolio Uniic is wholly owned by Technovate and registered in Delaware. Tested already with betterthan-expected results, this personal growth and multi-purpose matchmaking app could be one of the quickest projects to become a unicorn. Ladi Gabinia who just moved from Georgia to USA is going to lead this business. We are raising $300K pre-seed, of which $150K is already in the bank.
The remaining two other projects in our portfolio are at a bit stealth mode and in different stages of their respective life cycles.
What kind of activities are you doing in this part of the world while living in the USA? Is distance a problem?
Well, distance can and cannot be a problem. We use Zoom as much as possible, but I also often travel. The last time I was in the region was from April to June 2022. I visited Baku, Tbilisi and Almaty. While in Baku, I founded the first official angel club of Azerbaijan. Merging it with another critical ecosystem player, SABAH labs, we named it "Technovate – Sabah Angel Club". We currently have twenty-five members. Recently, we hired a full-time Executive Director with financial support from the Innovation & Digital Development Agency under the Ministry of Digital Development and Transportation of Azerbaijan. We are hoping to increase the number to one hundred members. We are also establishing partnerships with the AXEL Angel Club in Georgia and UMAY Angels in Kazakhstan. I plan to revisit Georgia soon and hope to develop more essential relationships there. I am on excellent terms with important ecosystem players in Azerbaijan, Georgia and Kazakhstan. I prefer to live in the USA, but I am doing my best to influence ecosystems in those countries as much as I can in a positive way. In all startups, our engineers are either in Azerbaijan or Georgia, which means we bring dollars to those countries. We pay those people from funds we have raised abroad. I think this is important too.
Technology is moving forward at a crazy pace. Now, we have AI, VR, AR, Web 3.0 and more. Which one of them appeals to you most?
AI is my favorite. I will focus on it in the coming years. Many people are afraid of it. Some, though, love it. Some say that AI will take over humanity one day, and some say AI will help us grow significantly. I am on the side of positive thinkers. I understand that not everyone is a saint. Even if we go back to hunters and gatherers, those humans invented bows and swords to kill animals to eat, but then they used them to fight with each other. Regardless of that, humanity has still not destroyed itself yet. We have invented many technologies to support our development, but they turned into killing machines in time. Nowadays, many inventions in the military are being used by regular people. AI will be something like that too. Yes, some evil-hearted people will use it, but I want to believe that humanity will always win in the end. I want AI to help exponentially develop education, politics, businesses, health care, and more.
Has the ongoing Russia-Ukraine war impacted any plans related to Technovate Investment?
Not at all. I am just personally sad. I love Ukraine. I lived there; I have many friends there. I have been to most cities where the war is going on now. I interned through the AIESEC program in Dnipropetrovsk and travelled everywhere. I wish the war would end soon, and there would be no war anywhere in the world, including in our dear Caucasia.
What are your plans?
Simple. To be on the cover of Forbes. On an international edition, however. Jokes aside, Technovate will mainly focus on the current projects in its portfolio for a while until we have a good exit from one of them. Then we would like to expand our operations in most developing countries globally, find those rare diamond startups and polish them so that they can benefit the world.