Georgia consumes more energy than it produces. Last year, even as consumption decreased due to the pandemic, the country had to import 160.07 million kWh of electricity. How can Georgia enhance its energy independence? GNERC commissioner Maia Melikidze, who has written several books on the subject of renewable energy, sees green energy as a solution. We spoke to her about the existing challenges and government policy in this field.
Energy imports from Russia reached a four-year high in 2020, accounting for 37% of total imported energy in the first 11 months of the year. Why was that the case?
For a start, electricity consumption tends to grow over time due to infrastructural projects, such as the construction of large apartment blocks. Infrastructure is changing, technology is developing, and people's demands for comfort are growing. For example, hotels and residential homes use air conditioning units during summer, and heaters in winter. Electricity generation levels can therefore not keep up with growing consumption. Ultimately, this leads to an increase in electricity imported. We currently receive electricity from Azerbaijan, Russia and Turkey. The diversification component is crucial when it comes to price. To this end, I think it would be good to negotiate and cooperate with different countries. For example, if Armenia had enough electricity, we would also talk to them before choosing the best available offer.
Does Russia offer Georgia competitive rates?
Azerbaijan offers us the best rates, but we also deal with Russia for the simple reason that Azerbaijan may not have enough electricity to meet our demand. We also buy electricity from Turkey, although imports from this country do not cover a significant portion of our electricity consumption.
What steps are being taken to increase energy independence?
The first step is to achieve diversification, and the second is to integrate renewable energy into the grid. Energy efficiency is important. We know that hydroelectric power has been Georgia's most successful model, which generates 80% of our electricity. There is also thermal energy, but this requires natural gas, which we do not have. As you know, we import most of our gas from abroad. Therefore, our thermal power stations also rely on imports. Ideally, we should have additional sources of energy. Along with hydroelectric power, we should also harness other forms of green energy, namely wind and solar power.
To reduce energy dependence, it is important to diversify both the imported and locally generated energy. However, in light of recent events, generating electricity locally has become highly challenging.
To what extent is solar energy currently being used in Georgia?
We have a legal commitment to ensure that solar energy accounts for approximately 2% of our total electricity generation. As of today, we have only reached the 0.2% mark, meaning that there are significant opportunities with regards to solar energy. The rise in electricity prices in December 2020 encouraged the public and businesses to start thinking about solar energy. Demand has grown significantly over the last six months.
We are being approached by companies that install solar panels. They are interested to know how to improve their business model to meet growing demand. The opening of the energy market on 1stJuly 2021 will create more opportunities in this regard. Moreover, banks have identified a niche and created a special product, issuing loans specifically for transforming solar power into electricity. Several businesses have already applied for this product, and we are monitoring a growth in demand in this field.
What is the timeframe for reaching the 2% target?
We were expecting to meet the target within five or six years, but last year's rise in electricity prices speeded up the process. We may now reach the target in two to three years – half the time we initially envisaged.
What happens when the 2% target has been exceeded?
We must then conduct research to establish whether our electricity system can absorb more than 2%. If we find that this is possible, then we will definitely raise the limit. However, we may also consider installing solar batteries in the future.
The use of the net metering system is becoming increasingly popular. It allows excess electricity to be stored with the distribution company and used later, in which case reverse metering is applied. If the use of solar energy were to grow significantly, and the electricity distribution network is reset, then installation of solar batteries may become part of the regulations. The batteries can store electricity generated during the day, to be used by the consumer in the evening.
At this stage, our goal is to support those who are ready to make our country attractive for investors with regards to the use of solar panels and renewable energy. Some investors have already identified opportunities and have expressed their interest.
You mentioned investment. Foreign direct investment in the energy sector fell by 98% year-on-year in 2020. Do we have a mechanism in place for stimulating investment in the sector?
The pandemic has affected investment in the energy sector, but we are also currently going through a transition period. More specifically, we are harmonizing our legislation with that of the EU. Further legislative packages are currently being prepared, and once these changes have been enacted, it will be much easier for investors to see the full picture and confidently enter our market. There are also investors who are waiting for the Georgian energy market to open on 1st July this year.
Investors routinely carry out various research projects, and they know very well about the growing demand and growing imports in Georgia. They also know that government policy is focused on energy security, energy independence and energy efficiency. This means that local energy sources must be advanced. Any smart businessperson or investor will realize that this is a lucrative niche that they can be a part of by entering the market and initiating local production. Their product is guaranteed to sell because electricity demand is substantial. We therefore expect them to start expressing interest from the second half of this year.
According to the energy policy document of Georgia, the government and other parties involved in the energy sector must encourage generation of clean energy and seek to transform the country into a regional clean energy center. You have written several books about renewable energy.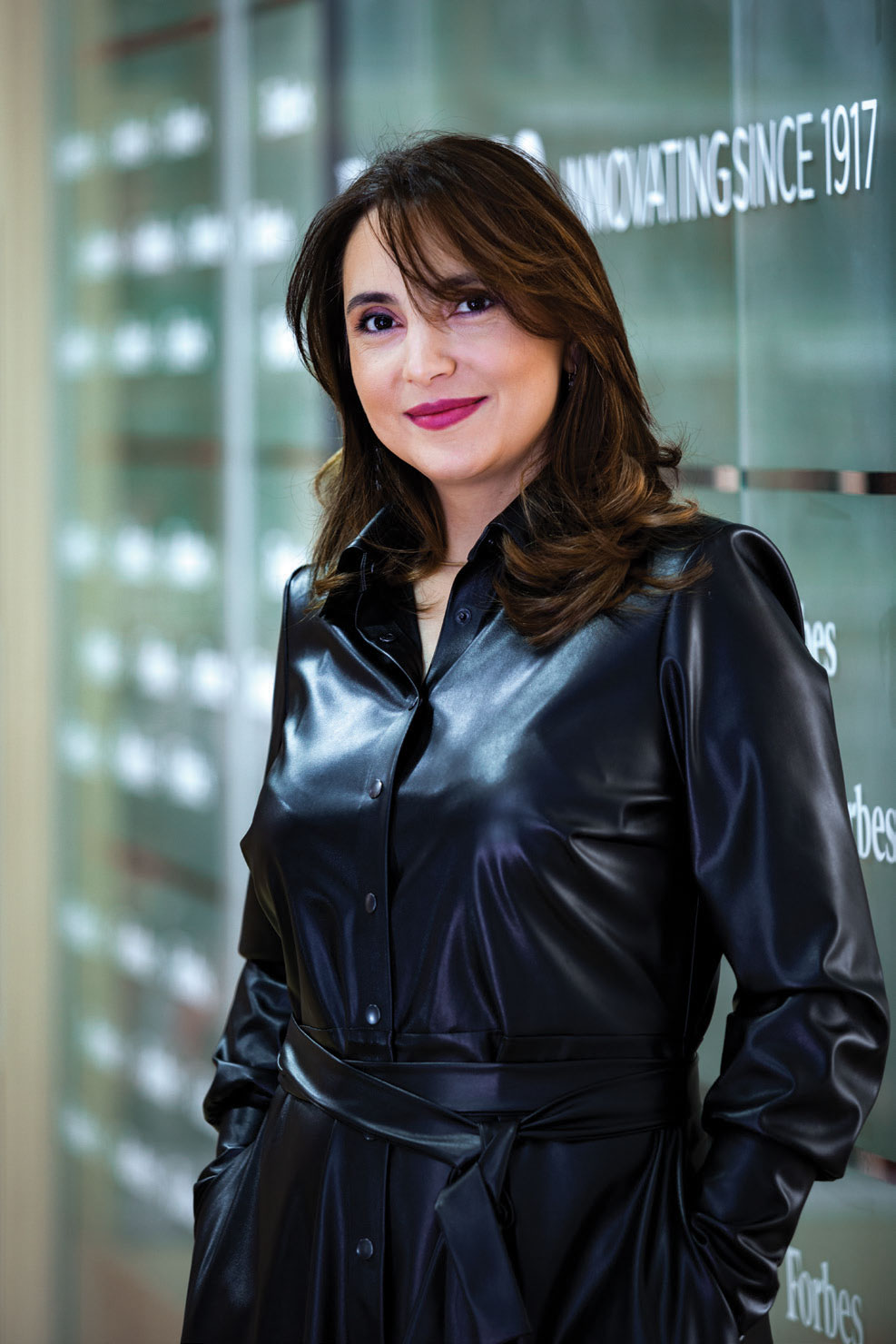 What kind of potential does Georgia have in this field?
One of the UN's sustainable development goals is to achieve extensive use of renewable energy by 2030. We already meet this requirement, as hydroelectric power is a form of renewable energy. However, as a country we must realize that our neighbors are considerably richer in various resources, such as natural gas. Georgia has neither gas, nor nuclear power. However, we have plenty of energy to harness from water, sun and wind. In this regard, we are like a green flower within our environment.
Our policies are important: if we bet everything on energy efficiency and green energy development, we are sure to become a hub and a place of interest for our European partners. Some European countries have already started implementing infrastructure projects with solar panel roofing, energy efficient construction materials and light-absorbing windows. I am sure that similar projects will soon happen in Georgia too. We are gradually getting there.
Implementing these goals could be expensive…
That is true. We have to ask whether our country can withstand such financial pressures. It is a challenge, but we undoubtedly have potential. We must figure out how to achieve our goals while balancing the resources with people's financial means.
One of the missions of the Georgian National Energy and Water Supply Regulatory Commission is to facilitate net metering. What are the recent trends in this regard? What is being done to raise public awareness?
The net metering system currently has 294 subscribers, which includes residents of Tbilisi and other regions. We have taken certain measures, such as increasing capacity from 100 kW to 500 kW. This was a significant achievement for our network. We have also implemented the concept of a virtual consumer. It is now possible to generate energy in Borjomi and transfer it to Batumi, for example. The infrastructure is set up to facilitate generation of solar energy.
As for raising awareness, GNERC is working on establishing a learning center, where all the latest news will be shared with interested parties. We also have a media club that has been operating for several years. There is a steadily growing number of people who wish to obtain information at this club, asking critical questions that will be answered honestly by our staff. The issues raised at the club are also discussed by the Commission. The media club has demonstrated that information about the energy sector is high in demand, which is great to see.
Using renewable energy also requires appropriate knowledge. To what extent have we accumulated such knowledge in Georgia?
There is an older generation of professional electrical engineers. Then there is a gap, and now we have a new generation of people who are interested in this field. Young people have realized that energy is not a purely technical field, as it was perceived before. I am a lecturer at two universities, and to my surprise, students are becoming less interested in banking and business. I get the impression that these subjects have been exhausted, and the youth now wish to learn more about renewable energy, its importance for small and medium-sized businesses, or the potential impact of the energy exchange.There is now a new generation of people willing to write dissertations on energy-related topics. As a representative of the energy sector, I am incredibly happy to see this. I believe that in five or six years, we will have a considerably more competent and stronger generation working in this field.
You established a renewable energy research lab at the Business and Technology University. Was this also designed to spread knowledge about the energy sector?
The lab was created to raise awareness among young people. We offer them various training courses. I have also been invited as a guest speaker by other universities. Students are very proactive, which is great to see. I get the impression that the younger generation wants to learn more, ask questions, enter into discussions, and so on. The lab is one of the spaces where we can raise awareness among youngsters.
You are also heading a project that is designed to encourage and support the appointment of women to leading positions in the energy sector. To what extent are women represented in this sector, and what is being done to encourage them?
There are very few women in the energy sector, although the circumstances at GNERC are relatively better. We have women working in leadership positions, but elsewhere in the sector, they are few in number. Women's interest in the field of energy is growing, but more encouragement is needed. I personally feel that I have a responsibility to provide support. When I attended an Energy Regulators Regional Association conference in 2017, I promised myself that I would become active in this field. Three years later, I managed to become chair of this organization. Today I head an association that represents 48 countries. It provides wide-ranging opportunities for implementing various projects to strengthen the energy sector as a whole, and the role of women in the sector. Through this association, I am currently initiating a project that will encourage women to become proactive in the energy sector. I therefore hope that the role of women in this field will improve in the future.
Leave a comment