1.3 million customers and an increased market share despite the pandemic – Veon Georgia is meeting fresh challenges and opportunities with new CEO Lasha Tabidze.
Lasha Tabidze – CEO of Veon Georgia
Lasha Tabidze was appointed CEO of Veon Georgia on 15thMarch 2021. Prior to that, he held the position of a Chief Operations Officer in the company between 2018 and 2021. He started at Veon Georgia as a Chief Commercial Officer. Overall, he has spent ten years working in the telecommunications sector.
Lasha Tabidze has many years of experience as an executive in the field of business management. In 2011, before moving to the position of Commercial Director at VEON Georgia, he worked in companies such as JSC Sarajishvili (as Commercial Director) and Vellagio Ltd. (Director for Business Development).
Lasha Tabidze studied economics at the Ruprecht-Karls University of Heidelberg in Germany and international business at Tbilisi State University. He is fluent in Georgian, English, German, and Russian.
Lasha Tabidze, 38 years old, CEO of Veon Georgia. We are talking to each other through Zoom. Nothing – not even face masks – reminds me of the realities of the pandemic as starkly as having to record a cover interview using an online platform. I adjust to the situation, press record, and the interview begins.
Lasha Tabidze has been employed by Veon Georgia for ten years. He has worked under four CEOs, studied every detail about the multinational firm, and acquired practical skills that allowed him to rise to the position of CEO.
In Lasha Tabidze's opinion, the main personal challenge for him during his time at the company was to showcase his skills not just at the local level, but also more broadly within the group. "This requires a completely different set of skills," he states, quickly adding that according to his philosophy, there are always two sides to the coin – wherever there is a challenge, there is also an opportunity.
This approach has served him well. He is now in charge of a company that is part of the VEON group, a global provider of connectivity and digital services.
Headquartered in Amsterdam, VEON serves 212 million customers in nine different countries, including Georgia. The company is listed on the NASDAQ and Euronext stock exchanges.
By February 2021, VEON Georgia managed to increase its market share in spite of the pandemic.
Lasha Tabidze is not frightened of the pandemic. He has experience in crisis management, albeit in a different company and a different sector. Throughout the interview, I get the impression that for him abstract experience does not exist. He collects knowledge and skills before implementing them in practice.
"I am very happy with how far I have come and where I am today. I accomplished all of this through my own and my team's hard work. I would like to believe that my success is down to my capabilities, rather than luck."
It is clear that he relies on his strategic vision rather than luck. According to him, it does not matter what he is working on – whether he is selling alcohol products, insurance, advertising or SIM cards, he always adheres to the three principles of management: first, to have a vision and know in which direction you want to take the company; second, to know who your customers are and what you can do for them; and third, to work with the right people who can help achieve the first two components.
Let us talk about these three components of your philosophy in greater detail, and start with a vision – how will you make your mark, and how will you measure your success as company CEO?
Most importantly, I will always remember what I said earlier about the two sides of the coin. My team will have a lot of freedom to develop themselves. This will happen not only through teamwork, coaching and collaboration, but also with the help of all the numerous resources that are at the company's disposal – educational projects, funded courses, licenses, and training. All of this comes with the freedom that we have spent years building, and is working right now.
In spite of the pandemic?
2020 was a good test for us. We had long been advocating things such as having the freedom to work from anywhere you want and having a flexible schedule if you can get the work done. Last year proved that we had been employing the right approach for a long time. It has given us a great advantage, which will only become stronger in the future.
Are you talking about Agile?
We are coming across this term quite a lot nowadays. We implemented Agile at our company in 2014. This was a significant experience for us. My assessment of our internal success depends on the satisfaction of our team and our employees, as well as the diversity of the workplace experience of our team members – for example, how many educational programmes they are involved in, how many rotations they undergo, and so on. There are no bad teams. There are teams that develop, and those that don't.
Does this depend on the manager?
Yes, it does. I believe it is a sign of weakness for a manager to start changing his/her team instead of devoting all the energy and resources towards the development of team members and giving them the freedom to grow. In the 21st century, nobody can claim to fully know a profession anymore. Everything changes dynamically. It is, therefore, important to always be informed and ready to develop. Otherwise, you will quickly lose your competitive edge.
What is the other side of the coin?
The other side of the coin is the outside – the company's external development. For example, when I first arrived at the company in 2015, we had no internet technology beyond 2G. We immediately devised a strategy to switch to 4G. We were the first company in Georgia to purchase the appropriate license and bring in this technology.
What was your role in all of this?
My responsibility was to ensure that our business caught up with this innovation. You need to bear in mind that our group was investing tens of millions into the development of this network at a time when there were very few 4G mobile phones in the country. However, we devised a four-year strategy and managed to fully recover our investment in 2018. By that time, 4G users were already outnumbering users of other technologies.
What do you mean by that?
Strategy is particularly important. The reality is that our company was already aboard the digital train in 2018, long before the pandemic. In our case, digital development is more than just words. We created our first application in 2016. We started focusing on e-commerce even though at the time there were only a couple of dozen consumers on this market. Today, there are half a million people actively using our app alone.
How do you measure the success of the company? Is this also part of the vision?
I tend to divide the success of the company into two parts. First, there are the financial and commercial figures that allow the company to continue to invest and grow. The second component is customer satisfaction and welfare. I use these two indicators to measure not only my personal success, but also that of my team and the whole company.
How does your vision translate into specific products?
We focus on implementing innovations. We have a chatbot, an application, a website, and digital terminals at our stores. We are an innovative company, as we have shown over the last few years. We introduced the concept of service rates in this country. We even digitized our physical channels with self-service terminals. Here you can see our vision – we serve 1.3 million customers, which is a great responsibility. However, with responsibility comes the motivation to offer people what they need.
How do you know what people's needs are?
We know our customers very well. We carefully observe and listen to them. Take one of our latest products for example – as you know, there were no licensed music apps in Georgia. You either had to illegally download your music or use a lot of data to stream it. After studying this market and listening to our customers, we offered a special app. Indeed, not only do we ask our customers for feedback regarding our existing products, but we also always try to find out what they need and what they would like to see in the future. Based on this feedback, we recently launched the globally popular app that is available to Beeline customers as part of the 3 GB package. Consumers are incredibly happy.
"If listening to customers and considering their interests becomes a priority for the company, then profit margins move into the background. The starting point is to gain and maintain customer loyalty."
In another example that comes to my mind, we identified a significant need for e-learning last year. Our company can directly contact big global firms and platforms and tell them: "consumers in our country require a specific product or service, so let us talk about the ways to meet their needs and deliver what they are asking for." When you choose such a strategy, CSR activities become more consistent. Throughout the year, we offered students free or discounted internet access. The interests of our customers and our own interests are closely intertwined – without each other, they practically do not exist.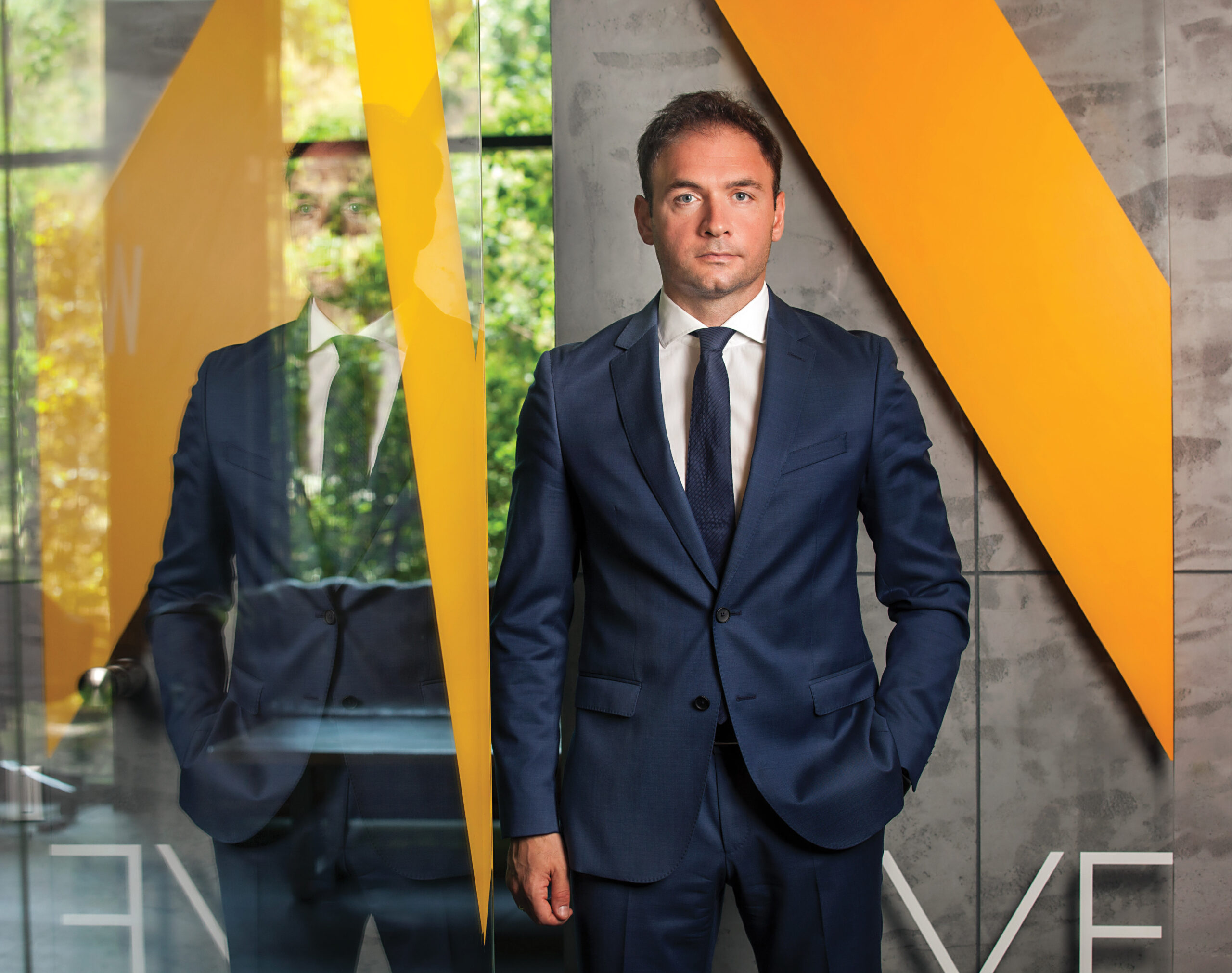 To summarize the vision component – as the new CEO, what kind of company are you promising to build for your customers?
This company will be an ecosystem and a hub that will fully utilize its substantial experience, its professional staff, and the wealth of its resources to try to create comfort for its customers, bring economic prosperity to Georgia and develop our business in a way that highlights the role of this company and our country across the whole group.
On your list of universal managerial principles, the vision is followed by the customer. Who are VEON Georgia's customers?
In the 21st century, the customer is part of any business. Based on the old marketing approach, a company had to guess in advance what customers might want, and then try to attract their attention through advertising. Successful companies then started to listen to customers. We were among the businesses to do so.
How does this approach differ from the other approaches that you listed?
If listening to customers and considering their interests becomes a priority for the company, then profit margins move into the background. The starting point is to gain and maintain customer loyalty. Then the vision changes, retaining customers and ensuring their satisfaction becomes the main priority. When customers are satisfied, they acquire new services, because they already trust the brand. In the long run, this represents a considerably more stable income than using the approach where more short-term profit can be achieved by raising prices.
Do the customers themselves change?
Customers have become more demanding. They are part of the business not only by constantly talking to us, but also by determining the future course of the company. In which direction should the company be moving tomorrow? Customers can answer that question. This is an especially important issue.
Does the competition change? I am asking because I have recently conducted numerous business interviews such as this one, and it has become apparent to me that there is a growing focus on the customer. For example, if banks were broadly in competition with the financial sector in the past, they are now competing with the whole retail sector. How does the expansion of competitive boundaries affect your business?
If you think back to the time when the internet brought the whole world together, we are now observing a similar process. The era of ecosystems is coming. Consumers no longer need to open hundreds of applications or websites and register themselves on every one of them. They dictate the whole ecosystem, telling us what they need to use, and what for. Moreover, they need to get it easily and quickly. What you mentioned earlier about various industries moving into different business sectors stems from customers. In the past, customers only required a call service, so that is what we provided. Now the reality is different, customers demand that companies are there for them anytime, anywhere, providing them with the services they need at that moment.
Does this increased competition present a challenge or an opportunity for you?
If we continue to listen to our customers and successfully predict how we can make things even more comfortable for them – save them time, create more synergy between companies and allow customers to complete all processes in a few steps – it will be a very good result. That is the reality today. Companies are uniting within ecosystems, exchanging information, and ultimately delivering a better product to the customer. This process is irreversible, and I believe it should not encounter any resistance.
Does regulation constitute resistance?
On the one hand, regulation is necessary to prevent monopolies on the market. However, there is another way of looking at things: our 1.3 million customers can currently transfer small amounts of money to each other, top up their balance, purchase products for each other, and now also send music as a gift. Everything's coming together. That is why I believe that the era of ecosystems is ahead of us, and the process cannot be stopped. If this is done correctly, in compliance with ethical business norms and by ensuring that customer data is protected, while at the same time creating new wealth for customers, then this can only be viewed positively. These dynamics will become increasingly visible and tangible. Around four years ago, we needed to go through 6-7 steps to buy a product or service online. Today the number of steps is being revised, and I believe we are getting closer to the moment when one or two steps will be enough. This will only increase customer satisfaction.
You mentioned a keyword – security, which is closely related to simplicity and customer satisfaction. How has this market evolved in the ten years that you have been observing it directly?
This market has become incredibly dynamic over the last five years. When I joined the telecom sector ten years ago, it was entirely dependent on technology. Today, service is as important as technology. Soon we will also be dealing with the challenge of electronic SIM cards. This means that physical cards will no longer be needed, and it is still unclear where this will take us in terms of development. What we can say for sure is that with technology and service, the next step will be self-service. This is a relatively new concept that we have been developing for several years. Self Service must be simple enough for consumers to no longer need physical service points such as call centers or shops. Naturally, all of this will not completely disappear, as all businesses are currently using a hybrid development model –neither the online, nor the physical components are good enough on their own, and this is unlikely to change any time soon. As for the Georgian market, the telecom sector has been developing in a very dynamic and competitive environment. Significant mergers have taken place in recent years – first, involving MagtiCom and Caucasus Online, and then by Silknet purchasing Geocell. All of this has changed the situation on the market.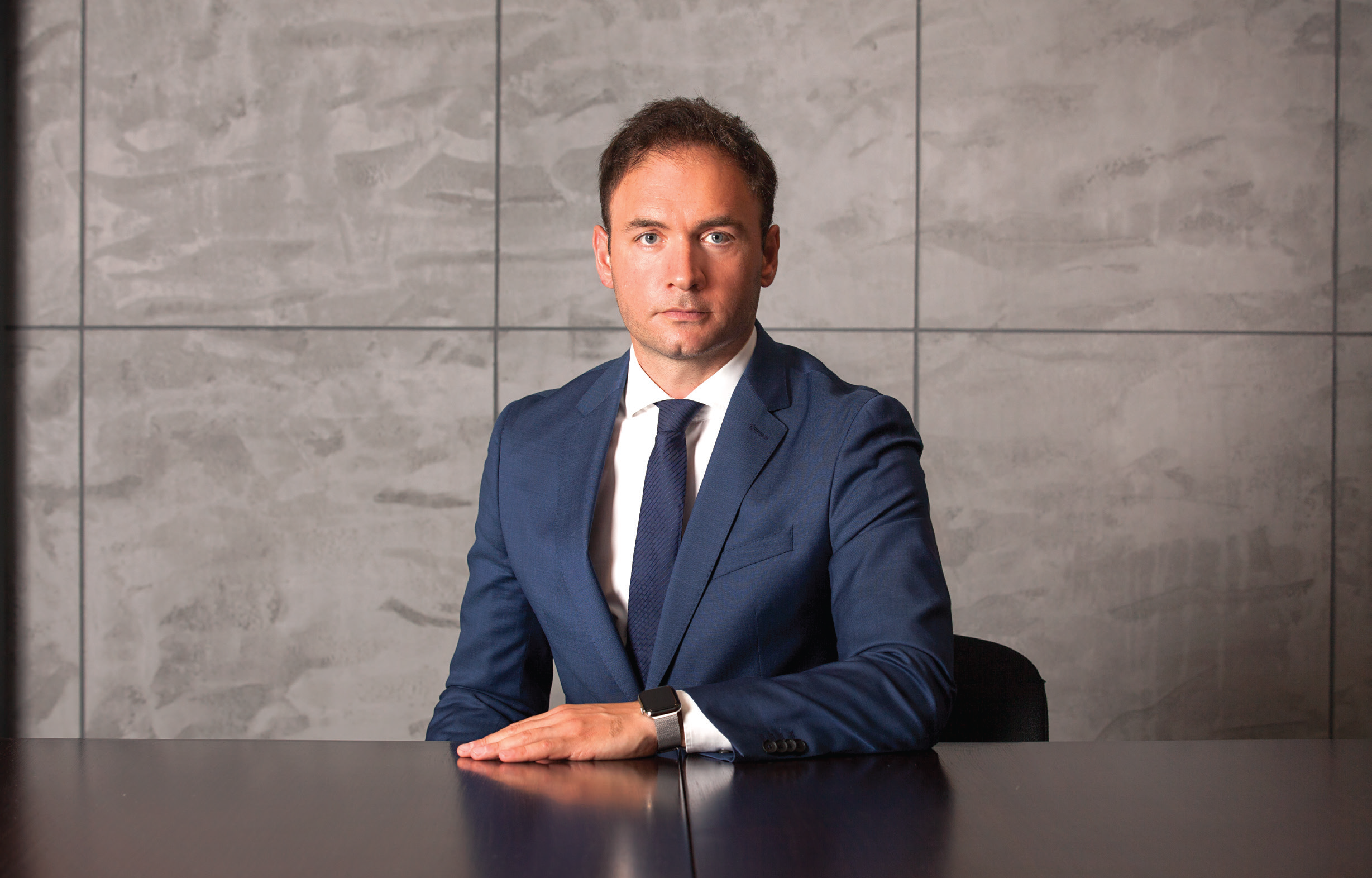 We have naturally arrived at the third and final component of your universal principles of management – the team. Would it be fair to say that your team is one of the reasons why your company has managed to retain its position on the market despite the big rearrangements?
The Veon Georgia team is exceptionally innovative. These are the kind of people I work with. From the very beginning, we decided to be an innovative company, and to constantly introduce and implement new things that may not become popular here until three to four years down the line – things that may initially have been developed only on western markets. Whenever we introduce tariffs, packages, or new services – be it music or other streaming – we are developing mobile services. Those are our dynamics.
Years ago, when we said we would measure customer satisfaction, people were surprised. They asked us what exactly we were measuring. However, this method ultimately helps us achieve our most valuable goal – to do business ethically. Before we process any information or introduce any novelties, we ask our customers if they want this to happen. Thankfully, our country has advanced data protection, as demonstrated by the presence of the Office of the Data Protection Inspector. As for our team and our company, it is in our DNA – a large part of our investment is allocated to security and monitoring, and we only entrust the personal data of our customers to ultramodern systems.
People used to say that cash is king. Today, it is the content that is most important. If you have good content and can deliver it to customers when they need it, then you have a great opportunity to ensure both customer satisfaction and the company's profitability, which helps its subsequent development.
In summary, what is your main message to your customers?
First, keep safe, maintain hygiene, get vaccinated if you can, and show that you are acting responsibly towards yourself and others.
Second, we have created maximum comfort for you to adapt to the new reality. What I mean is that we promise you the smooth operation of all online services. We will also continue our development more intensively than ever. Our priority is to ensure that you feel comfortable and safe.
Most importantly, we care about you. We understand you, and will do everything to ensure that services are fast and accessible.
Finally, what does the future hold?
More digitalization is a certainty. The faster we adjust ourselves to this trend, the more we develop our digital skills, and the more we adapt ourselves to the online space, the more time we will have left to pursue other things. Most importantly, we will be better prepared for new and greater challenges that are sure to come.
Leave a comment