The past two years have demanded exceptional leadership from various global industries, including the digital and financial sectors. Diana Kiguradze has been the Regional Manager in Georgia and Armenia for the international digital payment industry leader Visa in the Caucasus throughout this period. In a challenging environment and at a difficult time, she has made the payment network even more innovative, reliable and secure.
Diana Kiguradze, a businesswoman who "tries to see the positive side to every challenge and difficulty," has been part of the Visa team for more than four years and in June, two years will turn since she became the Regional Manager for the Caucasus. The global digital payment industry leader Visa has a 65-year history and a mission to connect the world through the most innovative, reliable and secure payment network that helps individuals, businesses, and economies succeed. Diana Kiguradze oversees implementing this mission in our region. She has been the company's Regional Manager for the Caucasus in Georgia and Armenia for two years, and it has been a challenging period for the entire world, even more so for the region. As a result, the payment industry has faced new challenges. However, with the new Regional Manager at the helm, the company managed to maintain security, reliability and innovation in a volatile environment and take all these components to a new level.
For Diana, family comes first. At the same time, her work motivates her and gives her the strength to be effective in everything she does. "I am lucky to have a brilliant support system," says Diana, referring to her husband, who is equally involved in raising the children. "Together, we make a good team, allowing me to balance these two vital aspects of my life." Diana understands that by following her professional goals, she is setting an example to her children, which also gives her strength: "They can see for themselves that being a parent does not mean abandoning your ambitions. You can simultaneously be a mother, wife and successful leader." 
She has given birth to a son a month ago. Her ten and seven-year-old daughters are happy not only to have a new sibling in their lives but also to see their mother all day – a pleasure that the children of a hardworking mom only previously had at the weekends. "It is not easy to combine the responsibilities of being a mother of three children with an active business career, but choosing the easy path in life has never been an option for me," Diana Kiguradze says. 
For Diana Kiguradze, the past two years have been busy, exciting and demanding at the same time. First came the pandemic and then the war in Ukraine. Visa has a sub-regional hub in Kyiv supporting business development on 17 markets. Since Russian unprovoked military aggression happened in 2022 two thirds of the team remained in Kyiv and some employees moved to Visa's temporary regional hubs in Sofia and Prague. The team had to endure a lot, but its unity and determination allowed the company to overcome the difficulties and continue to support its partners and clients.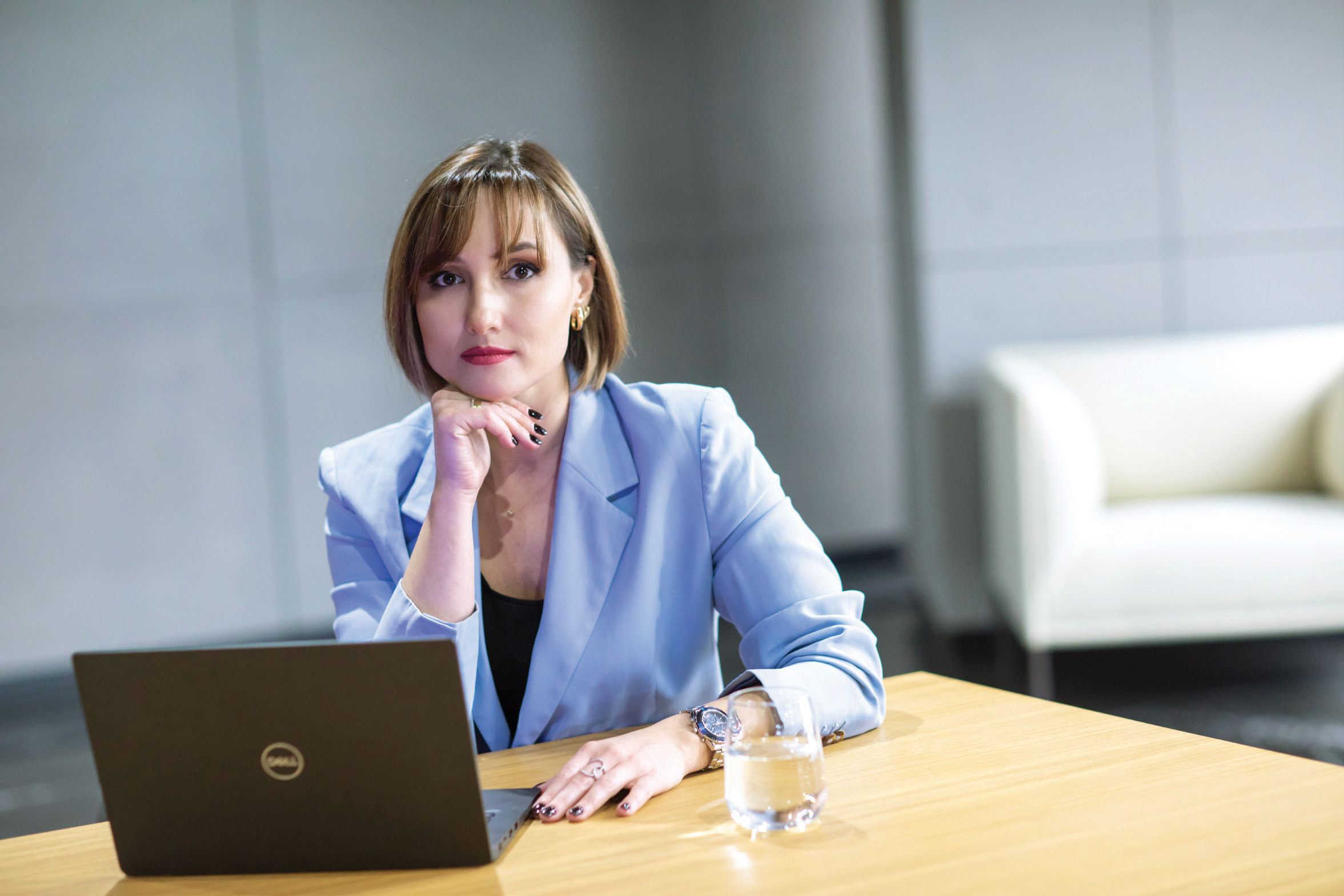 The achievements of the last two years are illustrated by the number of innovative projects launched and the team's proactivity.
In the region, the success of Visa is evaluated in terms of how much the company contributed to the development of a cashless economy and how many transactions were processed by the VisaNet network, which connects sellers with buyers, and the company with customers. Visa creates and develops technologies that support the development of a cashless economy as we move towards a digital future. Diana Kiguradze is proud to have been entrusted with implementing this vital mission in the Caucasus region. As further recognition of her efforts, she received the "Personal Go Beyond" award a year after joining the company. Only a few individuals from the CIS and Southeast Europe region, which includes 17 countries, have received similar recognition from the company in the past, recognizing their special contribution to the company's success. After three years, she moved from the role of business development leader to the position of Regional Manager. "Visa firmly believes that each team member has an important role to play in the business's success. You constantly feel that the company values and appreciates your efforts and results. I can say that from personal experience," Diana states.
"Hard work beats talent when talent doesn't work hard" – these words by Tim Notke have accompanied Diana her whole life, and she is always keen to share them with others.
The girl from Sokhumi was six when she first realized that hard work would become an integral part of her life, having found herself in Tbilisi with her parents and brother. "Perhaps the difficulties I experienced in my childhood showed me that everything is possible if you want it and believe in yourself," Diana says. She is grateful to her parents for contributing to her education and success. In her own words, today, she tries to be a leader who inspires her team, lights the fire in their eyes and pushes them towards outstanding achievements – that is Diana Kiguradze's management style, to which she also adds control. To her, control does not mean micromanagement or stifling creativity but offering support and making informed decisions when needed. "I have a team of professionals. I trust their experience and give them full autonomy at work. But, at the same time, I am always at their side if needed to help them choose the right course to stay in line with our strategic goals." As a business leader, it is crucial for her to create an environment where people feel motivated and are not afraid to speak their minds.
This would not have been easy to achieve without the company's internal management culture, which Diana encountered when she first joined the Visa team. "I found a friendly environment where people are driven by a common goal and are always ready to support you."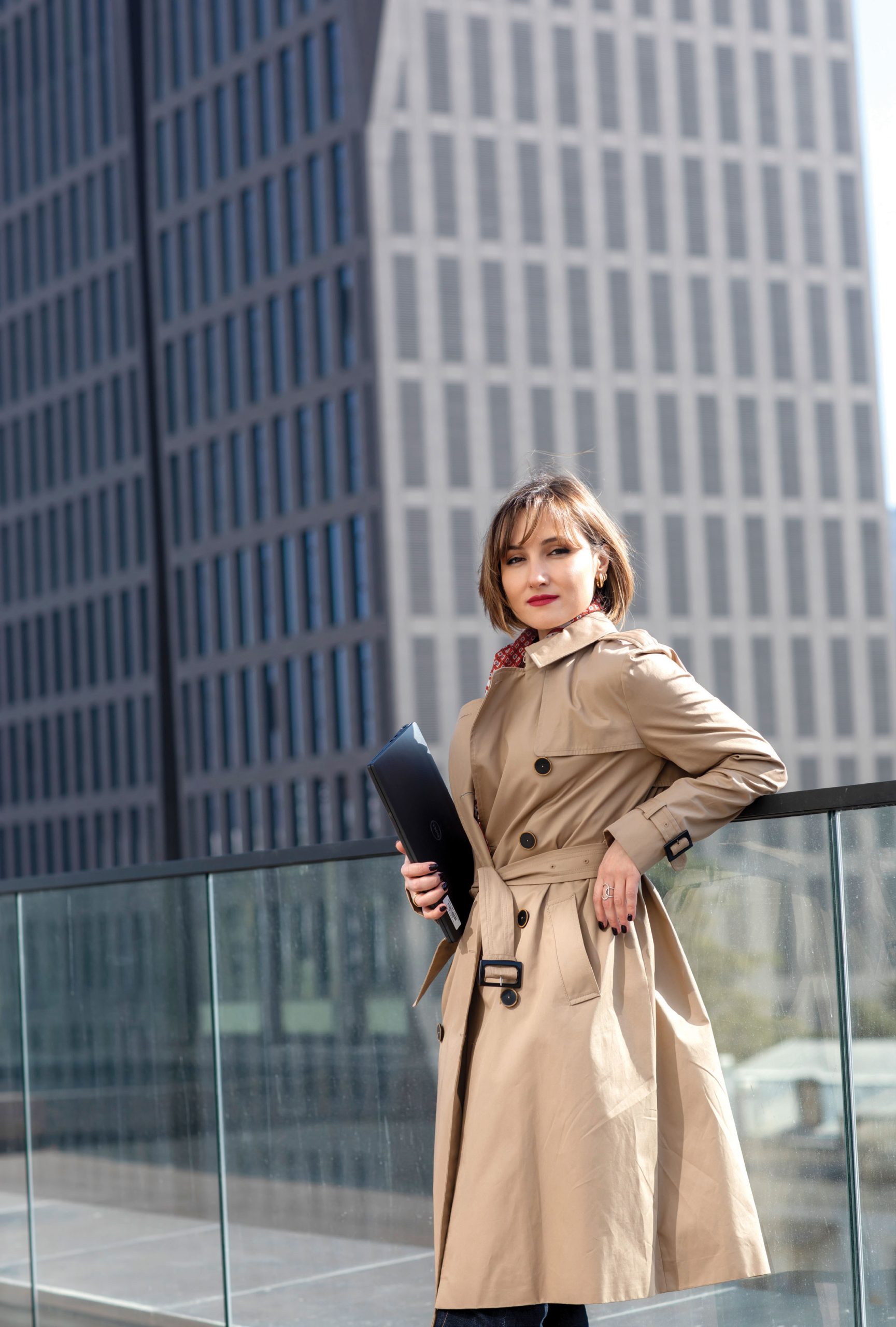 What sets Visa apart from many other companies is its clear and tangible employee values, defined by an inclusive and diverse corporate culture.
If we assess inclusiveness and diversity through statistical figures, as of 2022, 58% of Visa employees are men and 42% are women, and women hold 36% of leadership positions. And in CISSEE sub-region, led by Vira Platonova from Kyiv, women also lead three out of four clusters, and Diana is one of those female business leaders. This proves that the company invests significant resources in equal gender opportunities. "As a manager and leader, I take great care of this aspect of the business," Diana says.
Visa offers its staff many exciting programs to help them balance their professional and private lives, including short Fridays during the summer and the possibility of working remotely from another location for a month. Also, Visa applied hybrid 3+2 days' work mode after COVID pandemic restrictions were lifted: 3 days employees work in the office, and 2 days from home.
The company also focuses on female empowerment projects. "Women are great motivators for each other. One woman's success gives others confidence if this success is shared," Diana states. Projects aimed at empowering women entrepreneurs include "She's Next. Empowered by Visa," global initiative which is being implemented in Georgia for the fourth year. In partnership with the development hub Emerging Europe, Visa introduced a social media-enabled digital platform under this project, which brings together female leaders in Georgia, Eastern and Southeast Europe, Central Asia, and the Caucasus region. The platform facilitates networking for female entrepreneurs and allows them to share their experiences and expand their businesses internationally.
As a result of Diana's efforts as Regional Manager, the number of clients has increased parallel to the growth of the company's regional team. Initially, Visa's partners in Georgia and Armenia were banks and processing centers. However, over time, non-financial institutions, businesses and fintech companies joined the ranks of clients. As a result, together with business development managers, the Visa regional team was joined by marketing, product development, innovative product development and merchant relationship managers.
To this day, many people think that Visa – a 65-year-old corporation that operates in more than two hundred countries and territories, is a credit card company. However, Visa's boundaries have long expanded beyond payment cards. The company is actively developing technologies and introducing innovations in the countries where it operates. "Many of our products and services are unrelated to payment cards," Diana confirms, adding that Visa is actually is one of the oldest global fintechs.
As of 2023, Visa's ambitious plan has almost already resulted in the digitalization of 50 million businesses, That commitment to digitize and provide access to digital payments to millions of SMEs Visa made in 2020 when COVID pandemic hit businesses around the globe, with small entrepreneurs suffering the most. The Caucasus region is actively involved in fulfilling the plan. "We have successfully implemented the technologies expanding cashless that achieve this goal," Diana says. 
The technologies in question include Tap to Phone, which makes it cheaper for small businesses to accept payments, using banks' apps and Android smartphones with NFC as soft-POS terminals. This solution will enable Visa to expand its payment acceptance network. This technology has been used by many banks and fintechs, and is gaining popularity worldwide. "Supporting small and medium-sized businesses is one of our strategic priorities. As soon as the pandemic started, we implemented online projects to transform and expand these businesses," Diana explains. She believes that supporting SMEs is crucial for the development of the country's economy, with Visa actively contributing towards this.
Georgia's leading role in the Visa network is evidenced by the data from VisaNet, based on which the country has the highest global penetration of contactless payments. Visa customers use digital wallets adding their card and use Apple Pay and Google Pay for everyday transactions. "Importing and implementing new technologies and innovative products in a developed market such as Georgia is a very inspiring process, but it also comes with responsibilities," Diana says. This year, Visa introduced another innovative platform on the Georgian market called Visa B2B Connect, solution for big business, corporates and governments, which already connects 107 countries and allows Georgian businesses to transfer funds conveniently and smoothly to numerous markets worldwide. "By providing this opportunity, we facilitate the expansion of trade and business," Diana Kiguradze explains. The blockchain-based platform is the latest safe and secure international money transfer technology for business.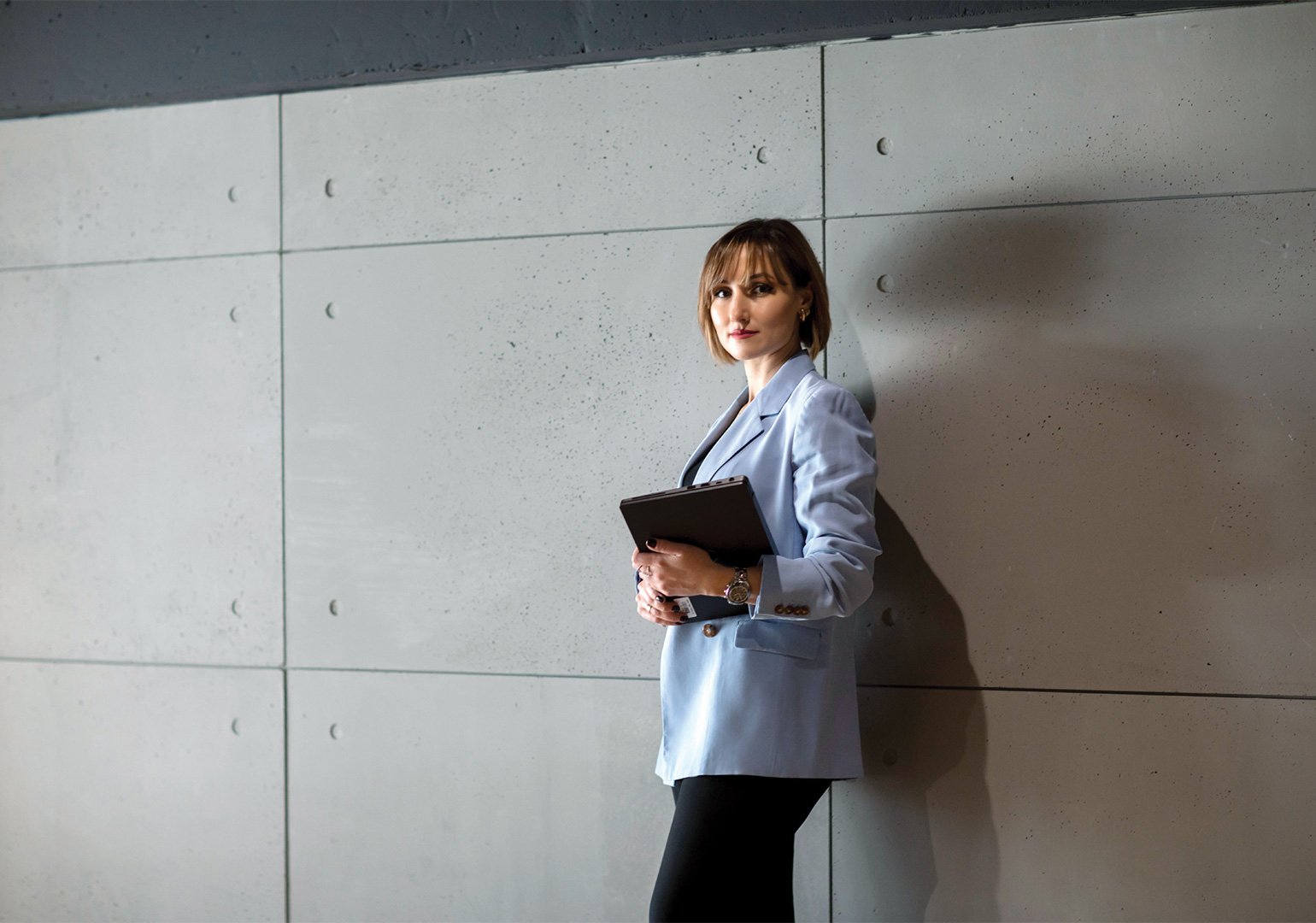 Diana highlights the company's global project, the Visa Everywhere Initiative when discussing innovations. It is a contest for fintech startups. "We are looking to discover outstanding players and help them advance to the global stage as much as possible. Once again, Georgia is playing an exemplary role here," Diana says with pride. Georgian PAYZE startup was CEMEA regional winner in 2021 competing in Finals with almost 700 applicants from Central Europe, Middle East and Africa. The company has already expanded to Uzbekistan, where the Visa team is actively cooperating with it once again.
Diana's Caucasus team is using the experience gained in Georgia in neighboring Armenia, which is also making great strides in contactless payments. "Generally, smaller markets have many things in common. Our knowledge and experience allow us to adapt all activities and initiatives to local needs." Diana is proud to support Apple Pay and Google Pay launch in Armenia in 2022, enabling its cardholders to start using new payment methods with smartphones and watches. Since then, the pace of contactless payments has steadily increased, as shown by the Visa stats: 8 out of 10 transactions in the country are now contactless.
Diana highlights her team's contribution to the company's success in the Caucasus region. "I have a team of professionals who are building the digital future of the Caucasus region with a passion for their work, selfless effort, and unity. I learn a lot from them; they inspire me and help me grow as a leader," Diana says, beaming with pride.
Visa attaches great importance to projects that serve to introduce the company's strategically important activities. One such project is Brand Voice by Visa, which was implemented in cooperation with Forbes Georgia. During the three-month project, readers of the Forbes Georgia website had the opportunity to learn about various interesting topics, from the main trends in digital payments to retail banking. Topical issues such as the role of artificial intelligence in the digital ecosystem, payment digitalization, Visa's outstanding anti-fraud services and the role of e-commerce in driving innovation were all discussed. "The goal was to ensure that the issues that define the lives of millions of people are not neglected," Diana remarks.
Visa firmly maintains its position as an innovative, technologically advanced, modern international company. On the one hand, it does so with the help of international experience and knowledge accumulated over the years. On the other hand, it can call on considerable resources to offer its clients services tailored to their needs and modern demands. Current trends are essential to the company's mission to connect the world through a reliable and secure payment network. At the top of Diana Kiguradze's list of such trends are innovative solutions for digital payments that are being observed in the Caucasus region and are often found in everyday life.
Second on the list is e-commerce, the popularity of which has further increased due to the  COVID-19 pandemic. It has made businesses and their customers even more focused on speed, flexibility and quality. Additionally, the company has observed a growing demand for open banking this year and an increasing interest in products and services that aim to make people's lives easier. Open banking serves this purpose well, enabling secure data-sharing through API services, ultimately driving innovation in digital payments, seamless integration of financial services, and improved customer experience. Another current trend is the growing role of artificial intelligence, which Visa uses to fight fraud. Through this, fraud in the Visa network is now at a global all-time low. Artificial intelligence helps the company protect its clients and users from financial losses and to identify and prevent cyber-attacks in the shortest possible time. "I am sure that the role of artificial intelligence will grow more and become even more integrated into everyday life," says Diana.
In the technology and innovation industry, you cannot be a day behind the pace of development: "Being a team leader means being a learner," says Diana. She is supposed to be enjoying her maternity leave with her family. However, Diana still finds time to learn through various short-term courses, as she believes that successful leadership requires a person to be open to new ideas and embrace every new challenge as an opportunity to reach previously unattainable heights.
Photo Credits to Leli Blagonravova
Leave a comment