Despite the global hardships of the COVID-19 pandemic, the world's ultra high net worth (UHNW) population increased by 2.4% in 2020, reaching an all-time high of 521,653.
In this chart, we've used data from The Wealth Report 2021 by Knight Frank to list the 20 countries with the most UHNW individuals.
What is Considered Ultra High Net Worth?
To be considered an UHNW individual, one must have a net worth of at least $30 million. Net worth is a measure of someone's current financial position, and is calculated as the value of their assets minus their liabilities The following table lists examples of each:

The Top 20 Countries Out of the 521,653 UHNW individuals in the world, 414,308 were located in the countries below. This means that almost 80% of the world's UHNW individuals live in just 20 countries.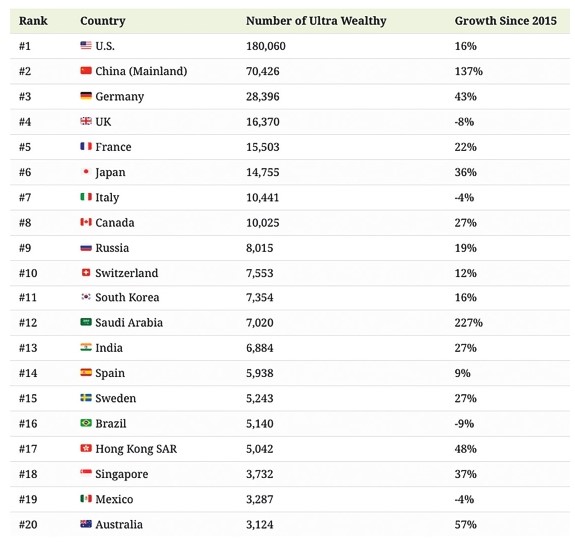 With just over 180,000 UHNW individuals within its borders, the U.S. continues to be the long-standing leader in this metric. Its five-year growth rate of 16%, however, falls far behind the Chinese Mainland's impressive 137%.
Whether China can overtake the U.S. as the leader in UHNW population remains to be seen, but momentum appears to be in the Asian nation's favor. Recently, China became the world's dominant trading partner, and was one of few countries to report positive GDP growth for 2020.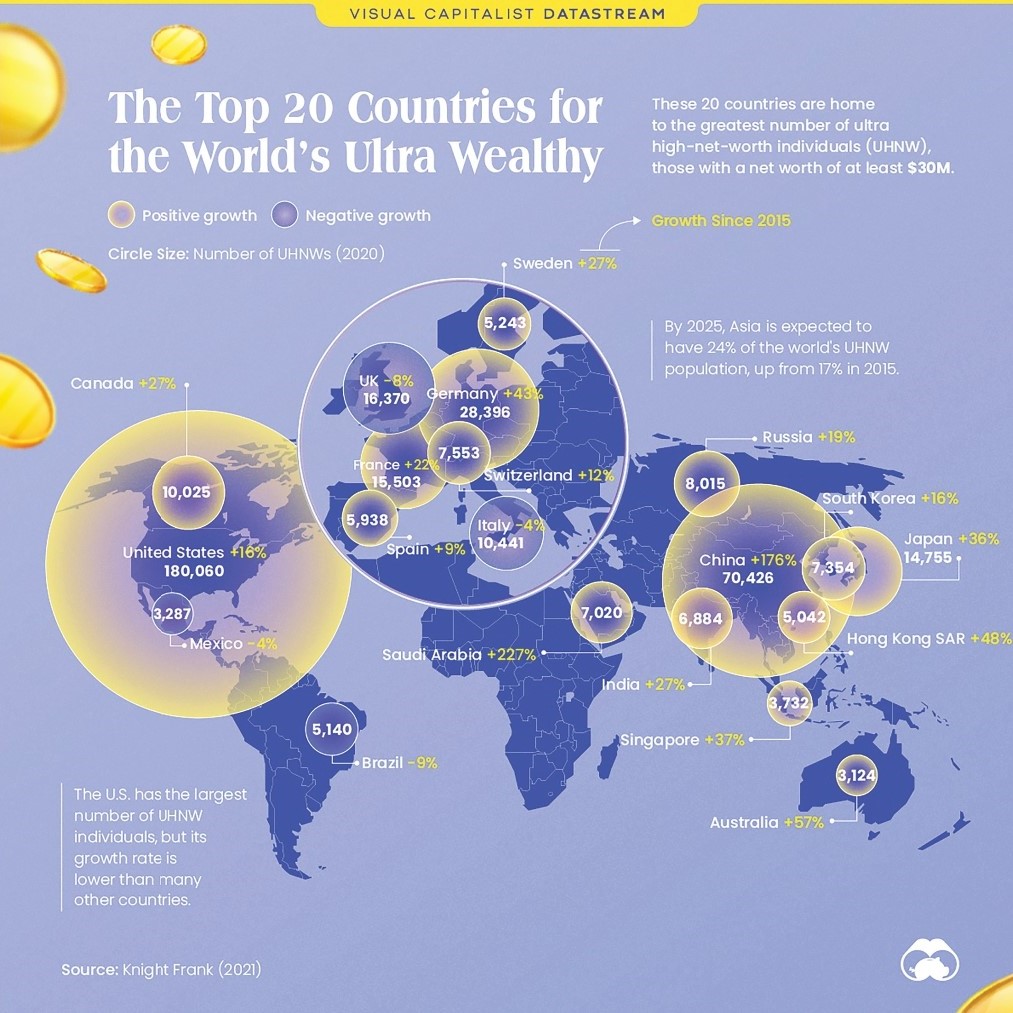 This article was originally published on Visual Capitalist by Marcus Lu.
Leave a comment