The research and consulting firm ACT is going through a crucial phase of major transformation. The company has already set the standard for the research industry in Georgia and now aims to conquer management consulting. ACT is successful with their clients because they enable them to make the leap from a good to a great enterprise with the help of the company's unique model. Forbes was interested to learn about the company's philosophy, what stages of development it went through, how it arrived at the concept of balance, and how power is distributed within the organization.
We are used to the idea that exceptional leaders are few and far between. When asked to imagine an outstanding business leader, typically we think of someone who drives a company's progress on their own –they alone envisage the company's future and strive towards achieving that goal, of course, whilst also being collaborative and viewing success as a common challenge. The new reality that we find ourselves in has shown us that this type of leader is no longer enough. Following on the heels of challenges allows a company to stay afloat, but those who wish to fly high require something more than just one good leader – in fact, it is three exceptionally good leaders that they need.
Company founder and lead visionary Tinatin Rukhadze have spent several years thinking about the balance between three forces. Having assumed leadership of the company nineteen years ago and having presided over each stage of its development, she was certain that she could offer more than the standard management model. That is how the idea of transforming ACT and establishing a new business model was born, nurtured for years, and finally realized in 2021.
"For nine years, starting in 2002, ACT grew extremely fast. Then came a period of slow growth in 2013-2018. For me, stagnation means regression. I, therefore, saw the need for transformation. It was also important for us to decide what the customers valued most. We had the data and the insight, but nothing to bridge data with a business solution. We decided to offer tangible support to our clients and help them put their knowledge-based solutions into practice," says Tinatin Rukhadze.
The company has gone through three major stages of development to get to where it is today:
The first stage was "rapid progress." During the difficult 1990s in Georgia, the research startup had a clear ambition to not only establish itself in the business world but also to create public trust in the research industry and demonstrate its importance to the business. Indeed, ACT gradually developed all areas that are important to this field and gained the image of a trustworthy partner in the region. On the one hand, the company began working on corporate social responsibility, establishing relationships with international donors who wanted to help improve the social environment and develop a sustainable economy in Georgia. On the other hand, ACT became a new voice in Georgian business; quickly taking on the role of the market leader and industry expert.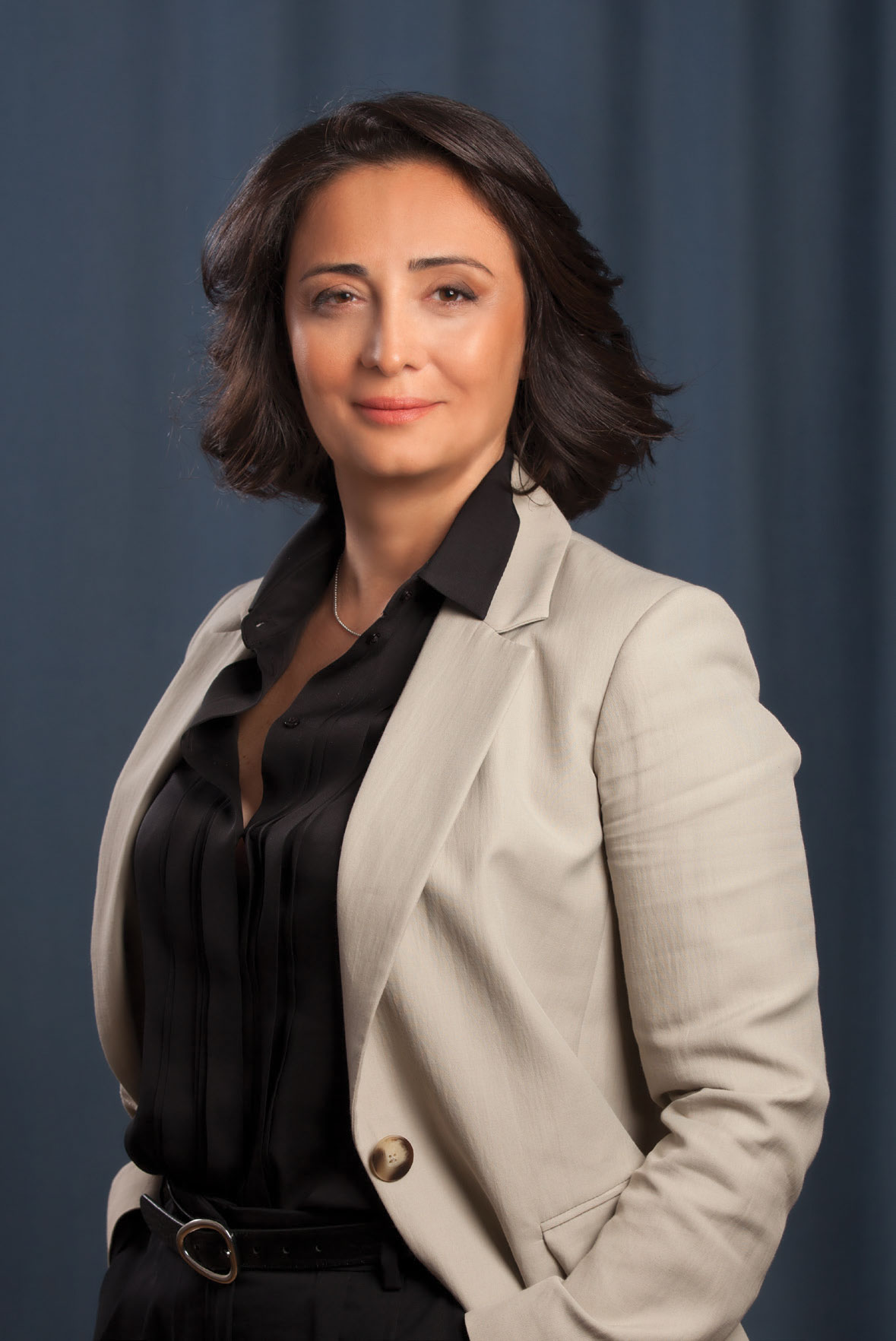 At this stage of development, the company was headed by Tinatin Rukhadze, who had the necessary boldness to lead a startup, as well as the ability to anticipate and assess the industry's potential. 
"It was difficult to establish research as a necessary condition for business development or to encourage local companies to be proactive and believe in the necessity of research. It took a lot of effort to gain these companies' trust and to get them to acknowledge that any information obtained and processed in Georgia would be as valuable to them as information provided by international firms," Tinatin recalls.
The second stage of development was "growth." These were the years during which the company accumulated experience in specific areas of expertise and strengthened its leadership. Parallel to attaining the status of the local market leader, ACT had the ambition to expand internationally, which created the need for a management team and diversity of expertise. Company co-founder Rusudan Telia assumed leadership and implemented a trajectory of success that allowed ACT to develop into a fast-growing and ambitious company. At various times since the founding of the company, she has held the positions of the Head of Analytics, Director of Operations and Head of Social Research. However, she has consistently prioritized organizational culture, people and their development throughout her time at the firm.
The new head of ACT initiated the process of decentralizing the company's structure and strengthened mid-level management. Caring and motivating people is a skill that comes naturally to Rusudan Telia. She realized some time ago that "creating and maintaining team spirit is one of the most decisive factors in achieving the best results." Today she is leading and strengthening the company's organizational culture.
"The new vision helped us understand what kind of organizational culture and leadership was needed for our company. Growth and globalization can only be achieved by strengthening team leadership, being flexible, decentralizing management and implementing innovative thinking and approaches. That is why we added creativity to our list of fundamental values, which also includes love, support, effectiveness, and continuous development. It is only possible to create something new and adapt yourself to a rapidly changing environment through creative thinking," states Rusudan Telia.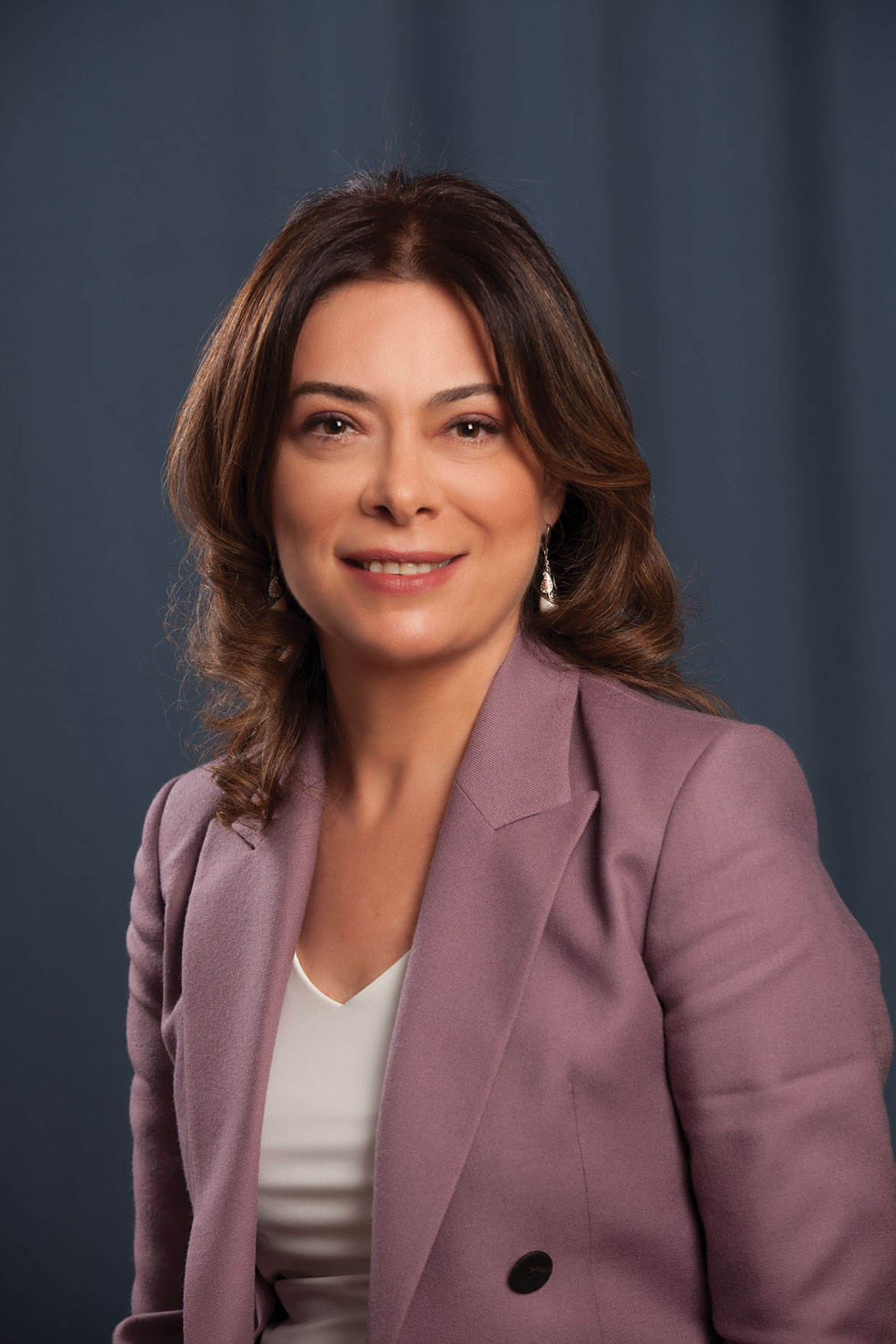 The third stage was "equilibrium." A phase dedicated to achieving and maintaining a balance of forces. Nineteen years of experience was molded into a specific action model that ensures that measurable results meet the company's vision. This is how ACT achieves memorable success and translates it into the public good. The vision, the implementation and the corporate culture form a triangle through which the company serves the aforementioned ideals.
The company began taking active steps towards achieving its great transformation one year ago. To ensure that the new reality became the norm for ACT, the initial changes were implemented internally.
The current CEO of ACT is someone who embodies the company's history and serves as an example of how success can be achieved one step at a time. Natalia Kvitsinashvili joined the firm eighteen years ago and witnessed all crucial decisions as well as every stage of the company's development. Apart from growing professionally, she also became a partner in the firm in 2010. Under her leadership, ACT developed the image of a reliable and valuable player in the competitive research market, often presenting itself as the only viable option in this field. Natalia has a long history of producing results. She knows exactly how to plan and implement each step to quickly move the company towards its main goal, and how to facilitate people's involvement in the relevant processes. 
"We are now at the stage where the vision has been formed, we know exactly where we are going and what are the results we want to achieve. The boldest dreams come true when transformed into prioritized tasks and when resources are adequately assessed. In today's world of volatility, uncertainty, complexity and ambiguity, the best results are the ones that can be achieved quickly. Therefore, it is important to create digital systems that are simple, flexible, and capable of delivering complex analysis," says Natalia Kvitsinashvili.
The transformation has unified the three stages of the company's development. Today, ACT is led by its former CEOs Tinatin Rukhadze and Rusudan Shelia, and their successor Natalia Kvitsinashvili.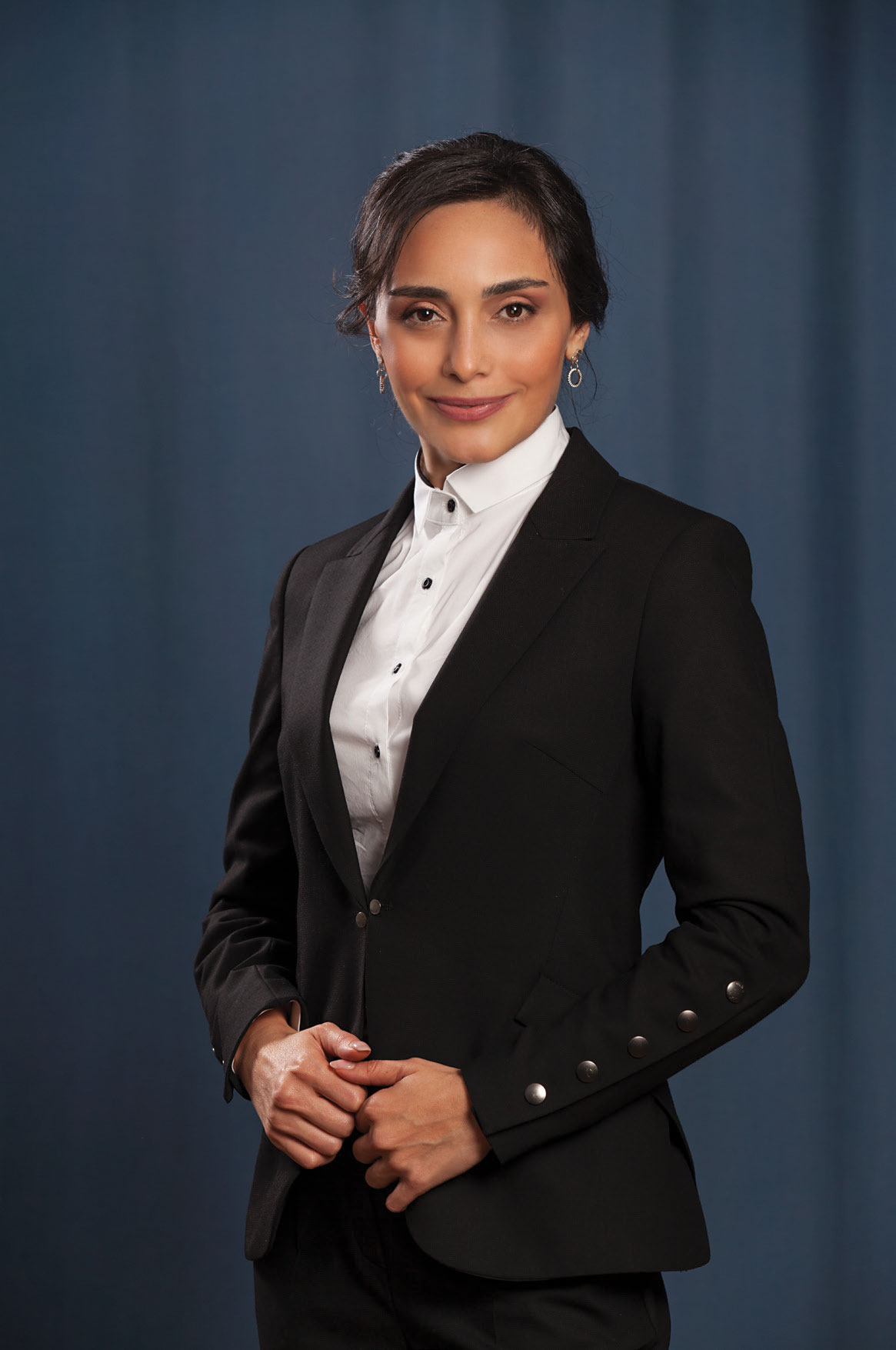 The three roles and the perspectives of the three managers are reflected in ACT's business model and approach to work. The company devised a unique model of transformation and management called "The Power of Three" (PWR3), which it first tested in house. According to the ACT philosophy, the three main forces driving a company's development and success are vision, culture, and execution. The model encourages a company's leadership team to constantly think and make decisions in these three dimensions.
The creators of this model believe that the best results can only be achieved through decisions that:
Serve the company's vision and main goals;

Are consistent with the company's values and take employee interests into account;

Can be implemented with the company's actual resources.
PWR3 is not only a model of transformation but also an effective management tool, which allows a company's leadership team to make consistent and effective decisions as well as ensure sustainable development. The ACT model is unique because it attaches equal weight to organizational culture, vision, and execution. Accordingly, the proposed approaches focus equally on all three domains in the process of organizational transformation.
"In the example of our company, this means that all-important decisions are considered from all three angles. This is not a straightforward process. In some cases, it involves compromise and lengthy work to make the right choice. However, sustainable long-term results are the main appeal of our model." The three forces of management at ACT are convinced that decisions which have been evaluated from all angles are valuable and will achieve the best results.
"WE ARE NOT HEROES TRYING TO SAVE BUSINESSES. FOR US, BUSINESSES ARE THE HEROES: IMPROVING THE WORKING CONDITIONS OF EMPLOYEES, AND PLAYING THEIR PART IN CREATING A BETTER COUNTRY. WE ARE HERE TO HELP BUSINESSES ACHIEVE THESE GOALS."
As a result of the transformation, ACT has also set a new vision for growth. The company's clients are future leaders who are trying every day to change themselves and the world for the better. By creating better products or services that meet people's needs, fight poverty, ensure social equality as well as freedom, and offer people better choices. The company sees its mission as empowering these beneficial changes, where data is only necessary to create a complete picture. For that reason, ACT is no longer just a research company – it is positioning itself as both a research and consulting firm.
ACT does not view consulting from a consultant's perspective. It is more of a collaborative process where ACT acts as a facilitator, supporting the process. Its main responsibility in the work process is to help a company's transformation team make effective decisions and implement changes. The main measures of effectiveness are the company's figures.
"We are not heroes trying to save businesses. For us, businesses are the heroes: improving the working conditions of employees, and playing their part in creating a better country. We are here to help businesses achieve these goals," says Tinatin Rukhadze.
ACT will be celebrating its 20th anniversary next year. By 2022, the company will complete the main phase of its transformation and move to a higher level of operating within the new norm, where its transformation model will be the company's main product and a valuable tool offered to clients. ACT's unique cohesive strength will convince people that the world is based on a balance of forces. It is no longer enough to have one leader taking the leap forward, deciding everything, making all the calculations, and having everyone's back. The new reality dictates that the formula for success lies in shared responsibility.
Let us all follow the ACT philosophy – take the leap together, back each other up and strengthen each other to achieve memorable results. Let us collectively write history. After all, the whole is greater than the sum of its parts.
Leave a comment