We usually introduce a newly opened hotel in Georgia like this: Another hotel has opened… However, the story of the Ati Ambavi (Ten Stories) hotel cannot start like this, because it was conceived to be different. The founders of the hotel have many successful projects in the accommodation industry, but everyone unanimously agrees on the uniqueness of Ati Ambavi, as it offers something greater than just standard service or comfortable accommodation, it delivers a whole experience. So, Ati Ambavi is not just one more hotel that has been launched in Georgia's Gudauri ski resort, instead, it has already established an upscale bohemian trend in the hospitality sector. Ati Ambavi has already been named as a change-maker in the Georgian hotel industry, something that is the most valuable currency in our post-pandemic world.
"A hotel is not just walls and beds but can stand for something greater," – Slava Gogokhia, one of the founders of Ati Ambavi says.
Mr Gogokhia answered Forbes Georgia's questions around what problems Ati Ambavi will solve in the Georgian hospitality industry, how post-pandemic HORECA will look, what are the advantages and challenges of a Gudauri ski resort, and of course, what makes Ati Ambavi special.
DESIGNED DURING THE PANDEMIC
Gudauri is a ski resort that is being built up pretty intensively. In the past few years, the number of offers of accommodation has doubled. When we started working on our new project with designer Marika Kavzharadze we began to think about a new kind of hotel, we understood that we needed to do something that is out of the ordinary and the pandemic only strengthened our resolve to do so.
TIME FOR SOMETHING NEW
We have been involved in accommodation for decades. Our previous projects in Gudauri were being lost among the many other new hotels and apartments. All the other projects are similar, and the number of guests does not grow proportionally with the amount of accommodation on offer.
SOLVING A PROBLEM
In Gudauri, there is a lot of different accommodation on offer, such as five-star hotels, spa centres, restaurants and bars, but somewhere you can find good service is exceedingly rare. Also, in my view, there are no places where you can experience the real atmosphere of Georgia by just being in a hotel or in a restaurant. We spent a lot of time and energy so that our guests feel and understand all that is new about Georgia and our culture. We offer something greater than just standard service or comfortable accommodation; we deliver an experience.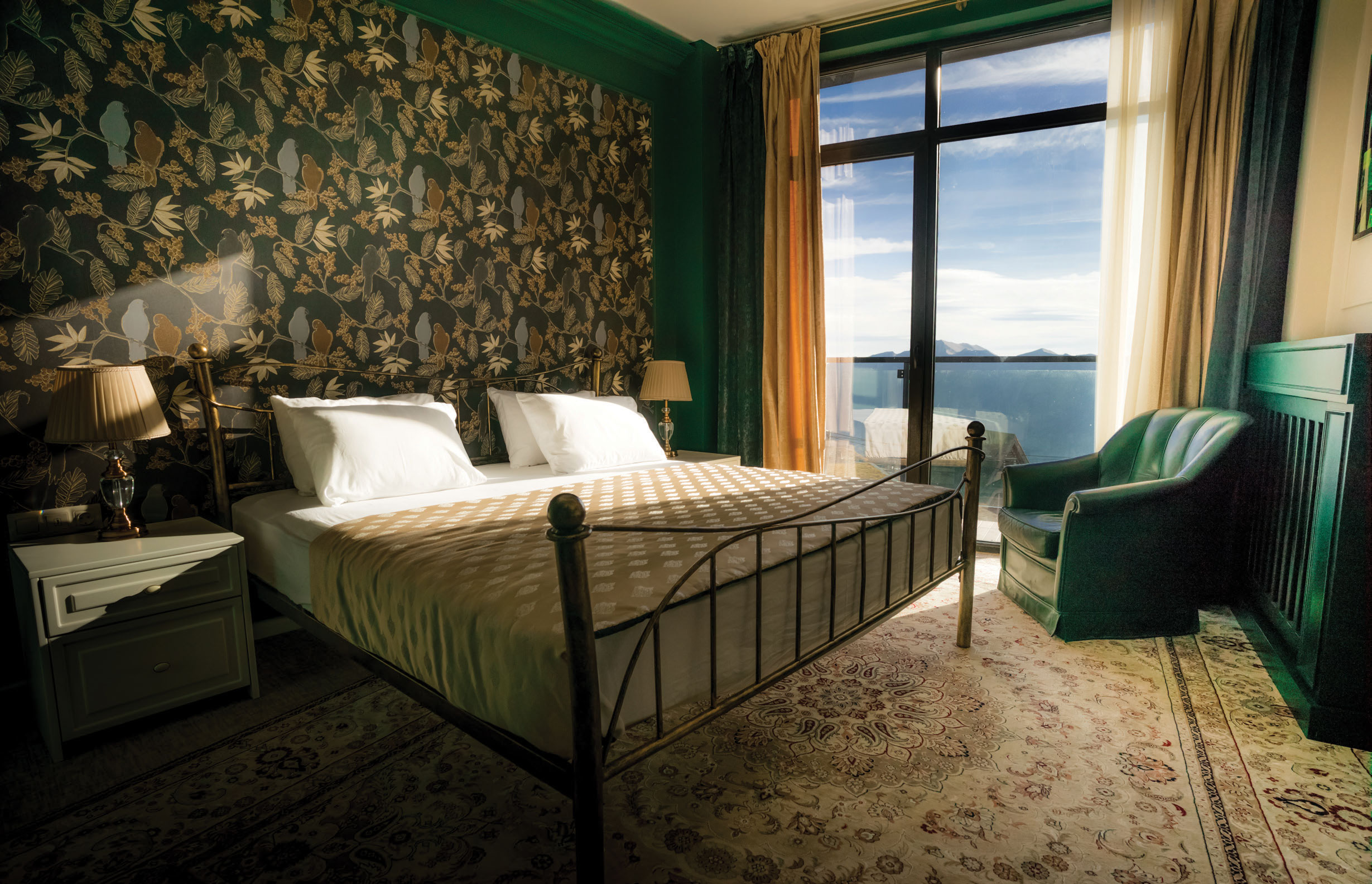 TEN UNIQUE STORIES OF ATI AMBAVI
Our hotel is called Ati Ambavi, which translates to Ten Stories and the hotel unites ten unique stories. Behind each story, there are amazing facts, as well as mystery, love, and adventure. Our mission is to create a combination of relaxation and awareness – be that consciously or as an undertone, to give maximum comfort and to tell stories that cannot be heard anywhere else. When there are so many interesting things around you, you get deeper into the culture of an area, and that is fantastic. We believe that it is possible to tell stories via an interior, and a hotel is not just walls and beds but can stand for something greater. We have many unique original photographs, on the wall we have depicted old hieroglyphs and artefacts found in Georgia, there is an exhibition space, a bar that turns into a cinema and a traditional Tbilisian sulfur bath as well. We honestly believe that every single guest will discover their own story here.
THE HOTEL'S FACILITIES
We are enormously proud of the fact that we work and cooperate with, in my opinion, the best restaurant in Georgia, Barbarestan. We have big plans for our hotel's restaurant, where we will have exciting Georgian fusion cuisine. In our hotel we will have nearly as many people working there as staying, this will help to maintain service standards. Apart from the sauna, baths, bar, and restaurant, we will have free taxi services covering the whole resort. In fact, almost all our rooms have balconies and big terraces with wonderful views.
THE FIRST GUEST OF ATI AMBAVI
We are going to be open around New Year. We are planning to make our guests happy with good music, a pleasant atmosphere, delicious food and wine. We are aiming to make their New Year holidays unforgettable.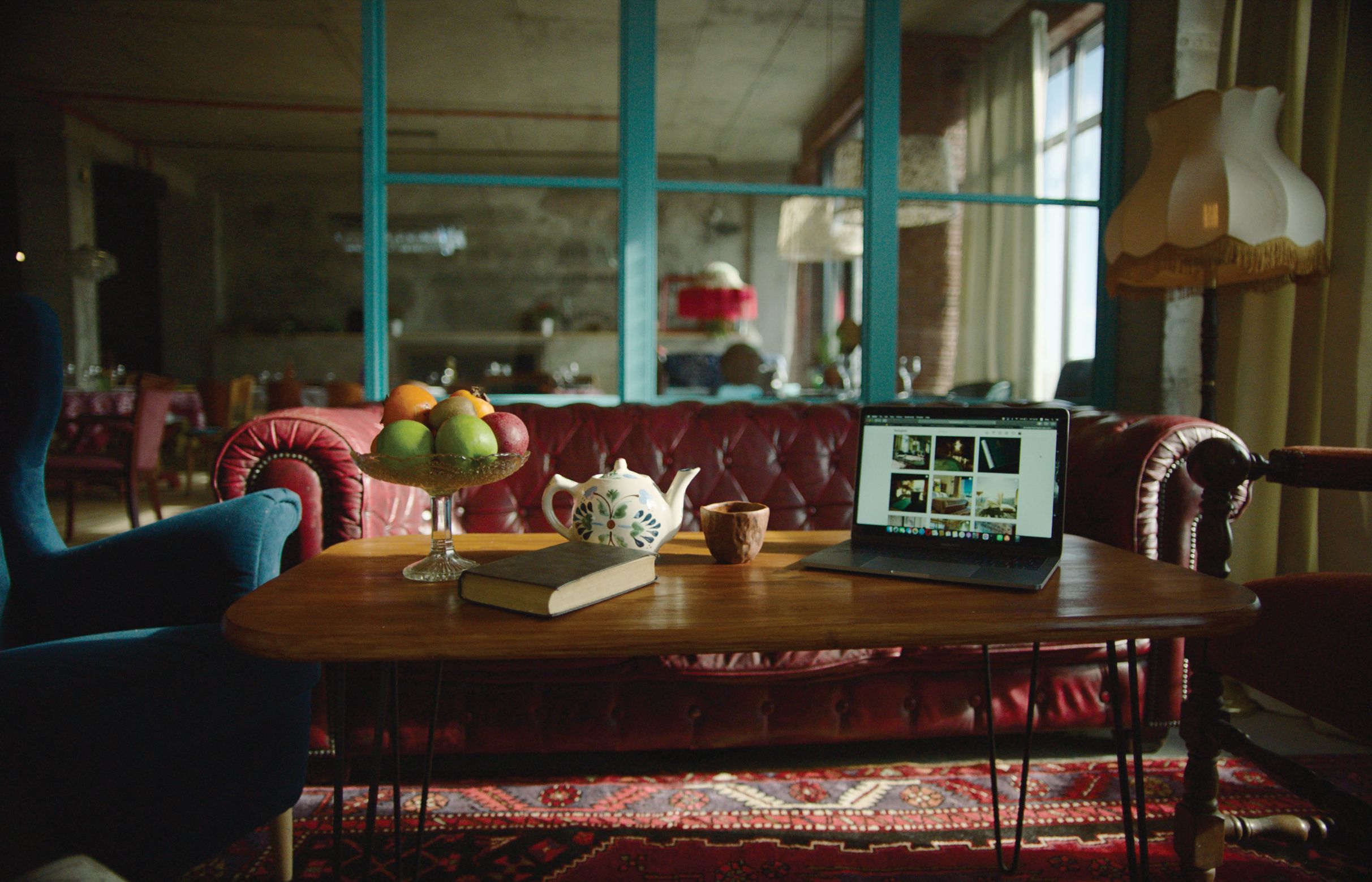 THE PROSPECT OF GUDAURI BECOMING A FOUR-SEASON RESORT
There is no entertainment and little to do in Gudauri in the summertime, which affects the attendance of the resort in the off-season. There is also a problem with too many trucks driving through the resort and there are no pavements, but I think these issues will be fixed in the next couple of years. Nevertheless, good hotels do work all year round and they are fully booked. If guests staying at a hotel get the full spectrum of services possible, they will not have to think about how to entertain themselves.
WHAT MAKES GUDAURI SPECIAL?
The location of the resort is very convenient, it is close to Tbilisi. The ski slopes are long, and the snow is incredibly good for skiing as well as all other winter activities. I, personally, love the free rides and I am happy about being able to enjoy it here in Gudauri. Such an affordable free ride is rare anywhere in the world. Of course, it is in the heart of the Greater Caucasus mountains, could there be anything else more beautiful in the world?
THE HOTEL INDUSTRY AT PRESENT
Travel is more affordable than any time in history, it is faster than ever to travel to a different country – it is worth remembering that people have been travelling for a very long time, so from our perspective, we have every reason to be optimistic and look forward to a bright future.
THE LACK OF QUALIFIED STAFF
Qualified service personnel is very difficult to find. Therefore, all our staff are undergoing world-class training and education in the hospitality field so that they work to international standards. We believe that well-trained staff will always receive generous tips in addition to their salary. We also offer good working conditions, and at the weekend, we take them to Tbilisi for free, then bring them back to work ourselves. We have already found very talented and well-trained individuals for key positions.
THE HOTEL INDUSTRY AFTER THE PANDEMIC
The pandemic has caused a delay in demand; people want to travel but are still afraid of COVID-19. It has strongly affected prices – prices for apartments fell by 30-40 % in Gudauri. Many guesthouses and hostels have closed. But I am sure that in the end, everything will return back to normal, the only question is when this will happen. In a year or in several years?
FUTURE PLANS
After the winter season, we plan to start building an ultramodern hostel. There are no modern hostels in Gudauri. We are also planning to build a hotel with a large number of rooms where there will be a spa and a restaurant with an open kitchen.
Leave a comment