Krtsanisi Resort Residence – A residential district located only six kilometres from Tbilisi's city centre will become a high-end residential district in the next few years. The project has already successfully progressed over 8-hectares. The company, which has eleven years of experience in the construction sector has invested another $200 million and purchased 12-hectares of land to continue the development of a modern residential district in a historical part of Tbilisi. Forbes Georgia enquired about the largest development project in the country when we sat down with the founder of Villa Residence, Noshrevan Namoradze.
Let us start from the beginning. How did you get into the construction business?
I believe that any project should be developed in line with the standards of leading countries to ensure international quality and innovation, which distinguishes developed countries from the less developed ones.
After travelling a lot and visiting various developed cities around the globe, I was impressed by other countries' experiences, so I came up with a plan to introduce and implement those innovations in Tbilisi– a resort-style residential environment that, take my word for it, would be a novelty in our country.
A real estate business, launched back in 2006, was reshaped into a huge, unique, and wide-scale project called Krtsanisi Resort Residence. It was Dubai with its distinguished unique architectural projects, fast-paced development, technological innovation, and professionally designed infrastructure, which fueled my inspiration.
Needless to say, I wished my country could achieve similar developments and success in the international real estate market. It was during that very period that the knowledge, vision and experience I gained motivated me to choose the right location in our city that would allow me to embody my vision.
I aimed at choosing the right district that would meet the project criteria: An area with the best ecological factors and green landscape, which would be in close vicinity to the city centre and would have both a peaceful and safe environment. In addition, it had to be a large area, so we opted for the historic Krtsanisi district.
Krtsanisi Resort Residence was founded in 2010 and investment was made in 8-hectares of land. The market is clearly different today than eleven years ago. What was the market like and how has it changed?
The project originated back in 2010. At first, we studied the climate of Krtsanisi, and the results surpassed our expectations. It is noteworthy that Krtsanisi has been historically perceived by our population as having a salubrious climate and clean air, which gives it eco-friendly status. In addition, most foreign embassies in Georgia are in that district, which once again underlines its uniqueness.
My vision was that the area and environment in which our residents would live should incorporate low-rise buildings, with sophisticated and modern design façades, as well as a wide range of sports, recreational and entertainment activities; each project detail should be precisely and accurately estimated. It is safe to say that we tackled this task successfully.
The project development plan was elaborated, and we started working on Krtsanisi Resort Residence. Our goal was to create a resort-style living environment that would meet resort standards, offering our residents a permanent living and recreational space.
Krstanisi Resort Residence development is progressing successfully. To date, we have already completed housing development on an 8-hectare land plot, which includes three phases. Our residents already live comfortably in this amazing environment.
What is your total investment in the Krtsanisi Villa Residence project?
It is noteworthy that this sector is undergoing numerous changes in global terms, some new international quality and safety standards are being intensively introduced and the sector is facing many innovative challenges. Therefore, our company tries to keep up with and actively monitor global standards.
The positioning of real estate development has dramatically changed in a positive way over the past decade. At the same time, the population's demands have risen considerably. Particularly noteworthy is the population's vision, its demand for and prioritizing of an eco-friendly clean-living environment.
Also, it is particularly important to have local policies on this issue. The regulations that have been introduced are based on high standards.
At the first stage, investment was made on an 8-hectare land plot, which includes the first three phases of the project. The abovementioned phases have been already successfully completed and Phase 4 is being developed at this stage.
At the same time, we are actively working on other company developments, as part of which we have purchased a 12-hectare plot of land. The final project includes a total of six phases, and it is located on a 20-hectare plot of land. The total investment amounts to $200million.
Why do you think this is happening despite the pandemic? What does this growth mean for your business, and which trends does it point to?
The pandemic has certainly affected each of us. This global challenge has required us to be more mobilized and resilient. Coronavirus has changed our daily lives, exposing all of us to numerous challenges. It has given rise to health and economic problems on a global scale, posing a risk to nearly all areas of business, including the construction sector.
It was due to the pandemic that people revaluated their values and completely changed their lifestyle. This somber reality, the convergence of society's views and our vision has added more value to and created more interest in our project. It turns out that Krtsanisi Resort Residence is exactly what the population needs today.
The ecologically clean environment, unique microclimate, the abundance of recreational zones and sports activities, as well as it is a secluded and safe area is an incomplete list of all the advantages offered to residents during the pandemic to ensure their comfort and gain their interest.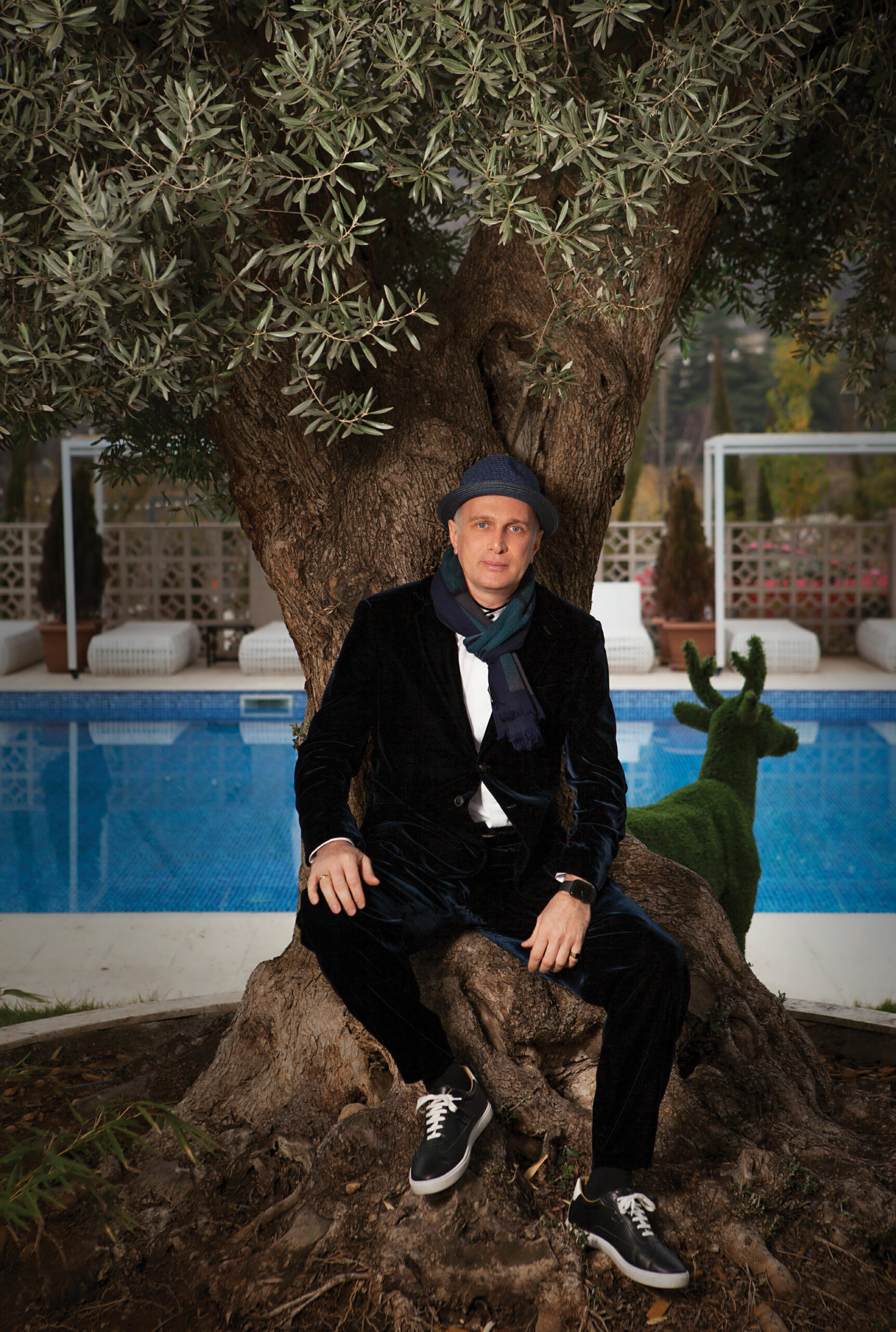 What is Krtsanisi Resort Residence's competitive advantage?
As mentioned before, it is a unique concept that makes Krtsanisi Resort Residence distinguished. We prioritize an eco-friendly and clean environment; we preserve and take due care of it through landscaping. In addition, we also focus on sports and entertainment infrastructure. Our complex provides infrastructure for all sporting areas, thus promoting a healthy lifestyle among our residents.
Another novelty is that my approach to project development also differs in terms of building-up recreational areas. All recreation parks that are stretched on hectares of land are being actively built-up before construction is completed. Thus, our future residents will find a well-maintained and developed area with fully grown trees and plants.
Our goal is to maintain maximum comfort for those who already live or are going to reside in Krtsanisi Resort Residence. We prioritize their needs and requirements, we have introduced an individual approach to each customer, which implies that it is important for us that they find themselves in a comfortable environment.
In addition to paying great attention to infrastructure, we also attach particular importance to quality. Along with the application of modern technology for arranging façades, our priority is also to maintain a sophisticated and refined complex interior and exterior, and by combining all this, to produce an energy-efficient project.
We do our best to keep up with the fast pace of life. We are guided by international standards, which is an important challenge facing the Georgian market. Due to those very factors, we hold an outstanding position in the sector.
What is unique about Krtsanisi Villa Residence?
All those advantages that I have already mentioned above are a great comfort to Georgian and foreign customers. Alongside the construction process, we are arranging recreational zones, sports grounds, and outdoor infrastructure.
The project plan has been developed so that it only allows golf carts, pedestrians, and bicycles within the inner area.
Potential residents are offered an opportunity to explore the project area, where they will find completed recreational, sport and wellness zones, allowing them to experience their future living environment. All those advantages are an integral part of living in our residential complex. This is another factor that makes us stand out in the Georgian market.
At the same time, we have been actively working on the construction of a 45-meter pool with a yellow sand beach and sea waves, which is another innovation on the Georgian market. Our task was to create an imitation of a seaside resort for our residents.
Our slogan is: "Breath, Live, Relax" and that is the mission that we have undertaken, making each word of the slogan tangible through the Krtsanisi Resort Residence.
Who are your customers and what are your sales figures? Are you satisfied with Krtsanisi Villa Residence's apartment sales thus far?
Our customers are people who prioritize their own and their family members' health and wellness, who lead an active lifestyle, who want to be closer to nature and live in a green area, who want to be away from the chaotic urban environment, though, at the same time, be in the vicinity of the city centre, or those who want to turn the property into a source of income.
In some instances, customers who initially aimed at buying an apartment for investment purposes, after visiting the place and having a look around the area, wanted to live there themselves. As is often the case, one customer would recommend it to another, thus forming a neighbourhood with common interests.
We are in constant communication with residents to meet their needs, which we always consider.
The sales pace is dynamic, and it is maintained through the efforts of an experienced, professional team, as well as by the project itself, which manages to convey a message to each customer.
It is stated in your mission that: "Ecology is the factor that we remember at every stage of project development. Proximity to nature and modern technology are the main concepts of our residential complexes." Tell us about Georgia's building standards. Have they improved over time, and does the EU Association Agreement lay out new standards that need to be met by Georgian construction companies?
Of course, Georgia's construction market is continuously developing – standards and projects are being refined and improved, customer demands are changing. More Georgians nowadays travel abroad and come back with different views on lifestyle. Values and attitudes regarding a place where one can live are changing. Therefore, it is important that the market is also ready for changes.
The EU Association Agreement provides a number of construction standards, which are essential for the Georgian market. These standards are based on years of experience, safety, and quality. Therefore, their introduction is a great leap forward for us to do business based on European standards.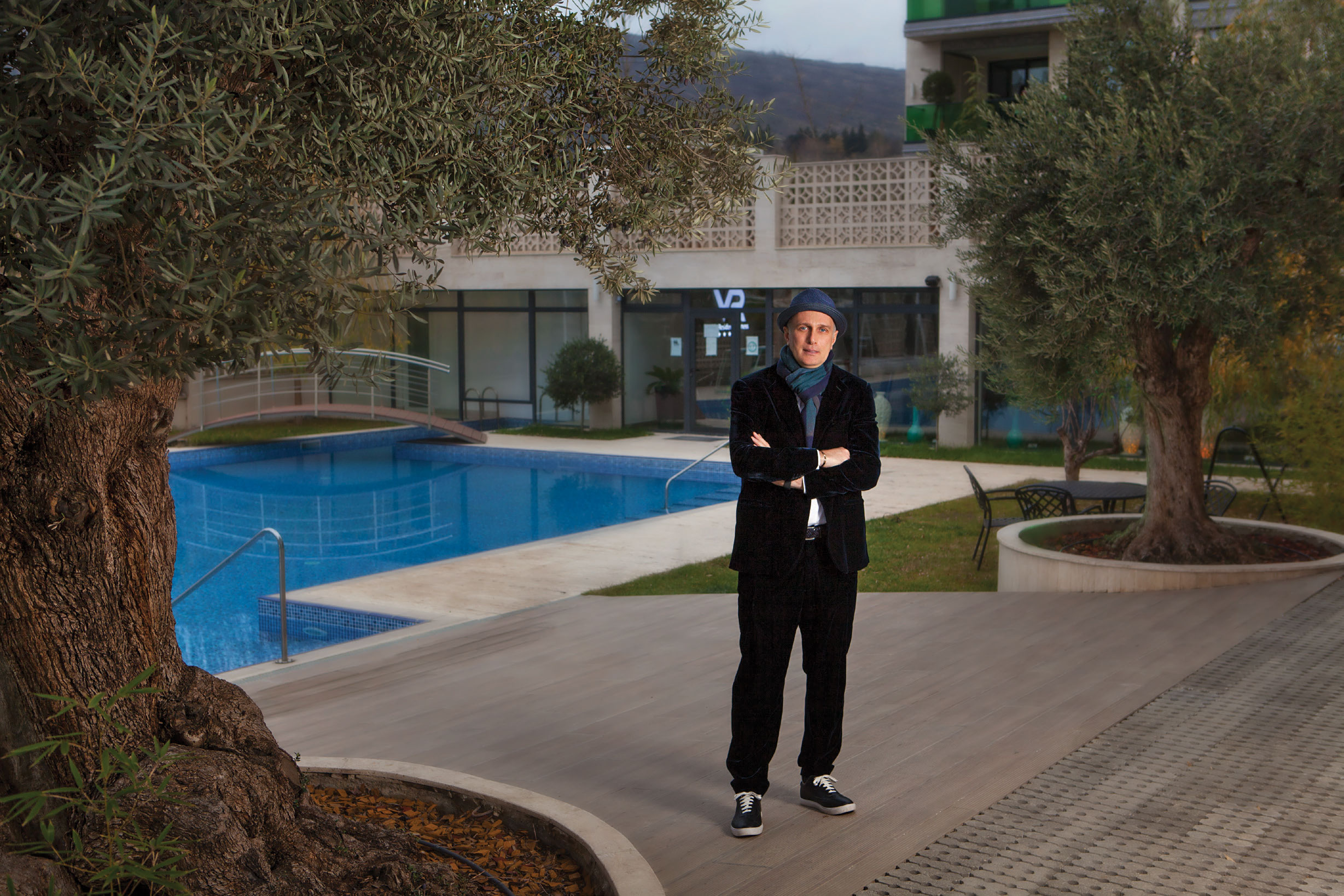 The construction market has become active during the pandemic and competition is increasing as well. What is your company's position on the market now?
As you rightly pointed out, the competition in the construction sector has indeed increased. Nevertheless, we have still managed to maintain a leading and distinguished position in the real estate development market. During the pandemic, there has been growing demand for projects that provide residents with access to privately owned recreational areas. Our project concept, which is a resort-type community and 70% of green areas, responds to that challenge well.
When is the project completion date?
The project includes six phases, three of which have been already completed and Phase 4 construction is currently underway. As part of our project, recreational areas and infrastructure are expected to be fully arranged before the completion of the building's construction process.
The next phase of construction will further continue through the application of a similar approach. The complete project is expected to be gradually finished within seven years.
Our goal is to ensure that the project can reach an unprecedented scale and introduce innovations to Georgia that have never been offered before. This information will gradually be made public.
Could you tell us anything about your future projects?
Our company is constantly developing. We have all the necessary preconditions, intentions, and motivation for developing more innovative future projects that would be interesting for our country. We are currently actively working on this and will soon bring more innovation to the market.
In summary, what is the main prerequisite for achieving success in the construction business?
There is no single formula for success. Business administration requires diligence and industriousness, organization, and proper management; all that can be achieved through single-mindedness. Once a person believes in his/her vision and ideas, has no fear of change, and is fully and actively involved in the process, he/she will surely succeed.