The University of Georgia, together with Future Laboratory and UC Berkeley, is launching a postgraduate programme in entrepreneurship and innovation. It will be run by Koka Topuria and Irakli Kashibadze.
In September 2022, the University of Georgia will launch a master's course in entrepreneurship and innovation. A partnership agreement between the Sutardja Center for Entrepreneurship and Technology of UC Berkeley (SCET) and Future Laboratory will help the university develop the programme.
UC Berkeley is recognized in most global rankings as the world's leading public university. With regards to innovation and entrepreneurship, this distinguished Californian college is ranked second in the world behind MIT. Apart from the partnership with UC Berkeley, the main attraction of the master's programme will be the project-based learning experience, which means that students will acquire practical and theoretical knowledge simultaneously. The goal is not only to help those already in employment acquire the proper skills and increase their qualifications but also to develop independent entrepreneurial thinking and motivation.
To achieve this goal, students and professors will regularly visit the UC Berkeley campus. Students of the master's programme in entrepreneurship and innovation will attend a three-month startup semester in California and, upon successful completion of the classes, will return home with a semester certificate.
The creators and partners of the programme believe that with the skills and knowledge acquired over the course of these two years, all graduates should be able to either start their own business or successfully use their entrepreneurial mindset at work.
Innovation plays a huge role at each stage of the programme. Let's start from the beginning.
As mentioned, the programme has a creator and a partner. More specifically, it was created by Future Laboratory under the leadership of Irakli Kashibadze. Its partner institution is the University of Georgia (UG), represented by Rector Koka Topuria. UG provides a platform for organizations such as Future Laboratory to develop high-quality practical and educational programmes as well as allowing them to fully benefit from the resources offered by one of the most advanced private universities in Georgia.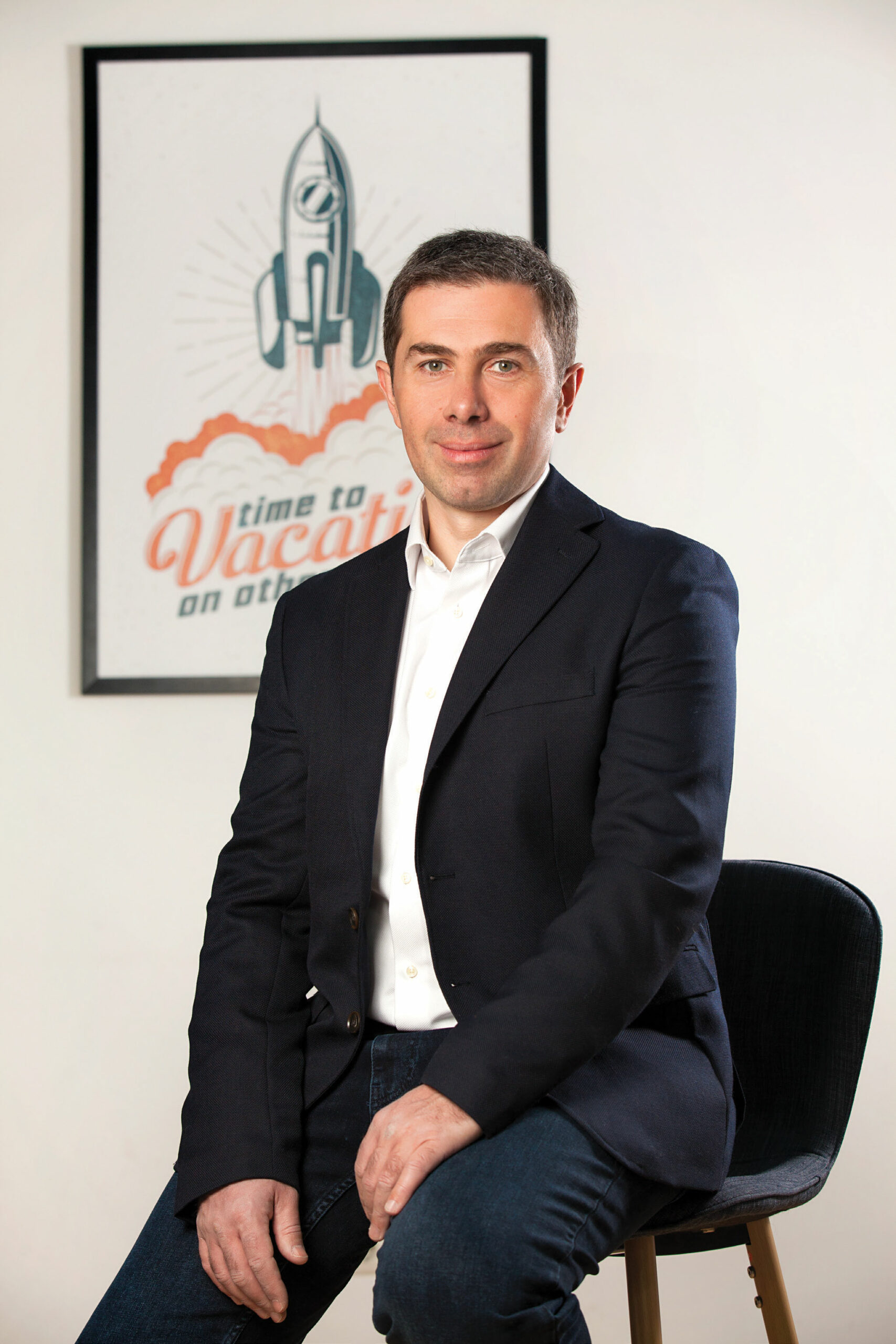 Koka Topuria genuinely believes that if it wasn't for UG's innovative approach, the university would have missed out on many popular programmes. "If a university is stuck within its own shell, it runs a higher risk of ignoring programmes that are in demand," says the UG rector.
Furthermore, this innovative setup guarantees quality – something that is vitally important for any higher learning institution. Koka Topuria explains that UG's quality development centre checks each programme thoroughly. The university's own lecturers are involved in the programmes, while the UG teaching process administration service is responsible for scheduling and student status management.
"Programmes introduced by external parties have our full organizational support. As for the programme content, we can freely entrust it to external professionals," Koka Topuria explains.
Future Laboratory has accumulated experience in professional project management both inside and outside the university. The company portfolio, which is focused on transforming private businesses through innovation, currently includes organizing technology parks in Moldova and Kyrgyzstan. Inside the university, it runs the UG Startup Factory. This successful programme is currently in its eighth edition and has already attracted more than one million lari in total investments over the last five years. The University of Georgia itself is supporting the programme through a ₾100,000 investment.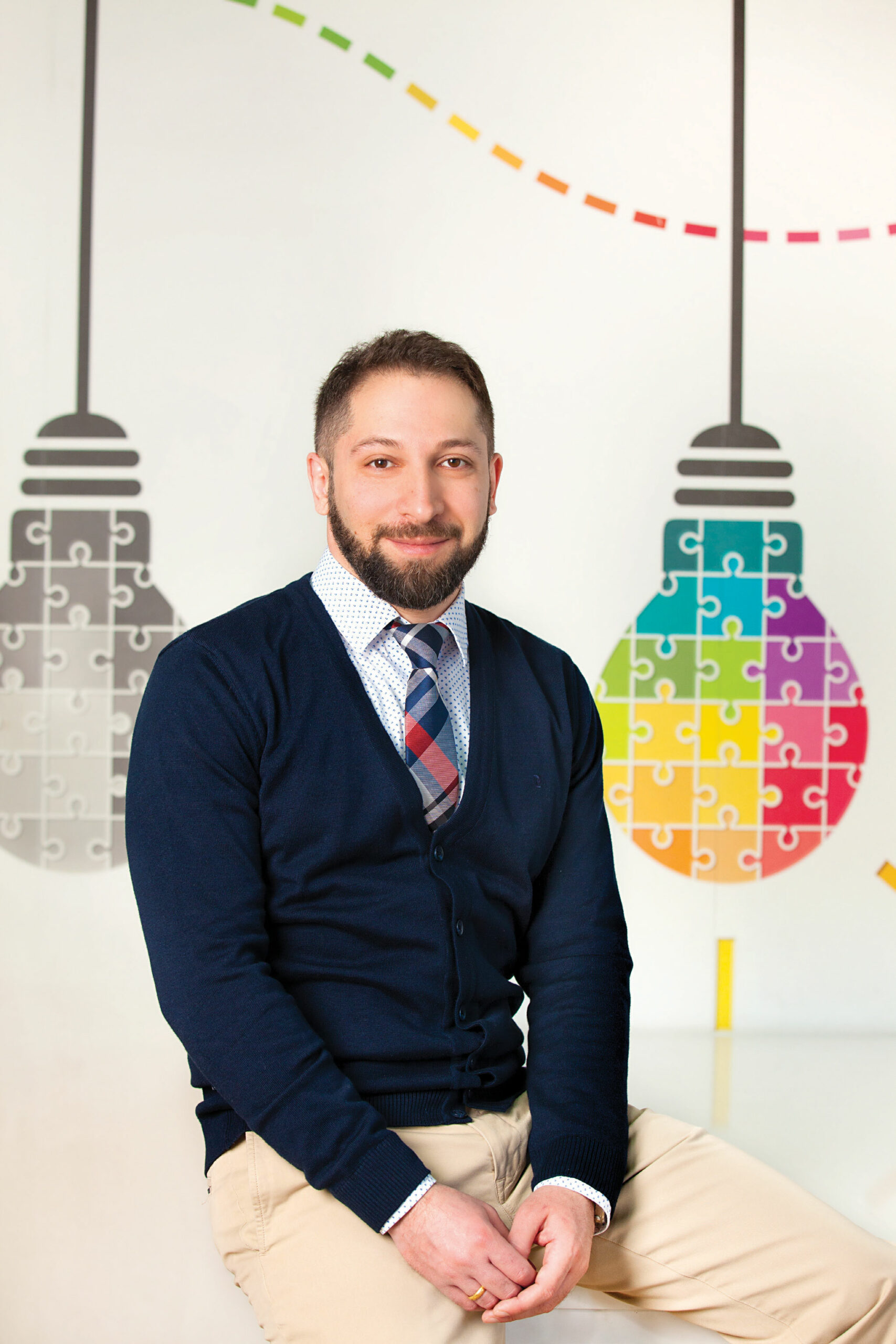 It seems that this successful example of internal cooperation has helped launch the new master's programme in partnership with UC Berkeley. "We will start with the English-language master's programme. The bachelor's programme will be added later," Future Laboratory founder Irakli Kashibadze says.
There is no rush to make any forecasts at this stage, but the goal is to become a regional leader and produce more than one thousand graduates of the master's and bachelor's programmes within four years.
"This programme will attract the interest of Georgian and international students alike. It is truly a regional phenomenon," UG Rector Koka Topuria says. Georgia has a chance to establish itself as an educational hub in the field of innovation and entrepreneurship. The entrepreneurship programme in its current form is already an innovation in itself.
According to Irakli Kashibadze, leadership cannot be learned through lectures. "You may learn about the concept, but you will not become a leader simply by attending a lecture, just as theoretical knowledge alone will not teach you how to swim. We will, therefore, focus on personal skills training. We will help develop creativity and leadership skills and put them into practice. Ultimately, this significantly reduces the risk of failure," Irakli Kashibadze explains.
Irakli has a rich professional history in the field of IT, telecommunications and innovation. The experienced CEO specializes in business planning, complex problem-solving, innovation management, innovation development, management and startups. He has ten years of experience working in leading positions in the government and has initiated many important projects at a state level. These include initiatives in innovation and the development of the startup ecosystem.
The current environment reflects the high demand for skills in entrepreneurship and innovation. The government, businesses, citizens and the education sector have all had to rearrange their processes and adapt to the new reality of operating mostly online. However, while the pandemic naturally accelerated this process, digitalization became our present, rather than our future, a long time ago.
"This programme is designed not only for those planning to create a startup. It will be highly valuable to companies and corporations planning to undergo innovative digital transformation, as well as to the state sector. The programme will be especially useful to civil servants looking to quickly implement innovative state initiatives. We have seen how important it is for the government to respond to changes quickly," states Irakli Kashibadze.
All of this is happening on a regional scale. The UG rector is adamant that enhancing and maintaining competitiveness in any industry requires a focus on exports. Attracting international students to Georgia and offering them quality education constitutes an export.
"I firmly believe that a single institution alone cannot increase competitiveness and quality. This must be achieved by the market. The larger the market, the higher our motivation to raise quality and offer the highest standards of service," adds Koka Topuria.
Implementing the master's programme on a regional scale also serves to destroy the old Soviet mentality and encourage people to step outside their comfort zones, if only by becoming employers instead of employees.
"All students must develop the mentality of a successful startupper. They must be capable of taking an idea, changing it a thousand times and turning it into a real business. This will be the main outcome of the two-year master's course, which practically acts as an accelerator and incubation programme. The university must encourage students to start a new adventure. This will be easier to achieve before they are fully settled into the routine of being an employee," says Koka Topuria.
On the other hand, this objective cannot be forced onto people. Therefore, the programme is designed to also enhance the skills of people who have already adopted the routine of an employee. From September 2022, all graduates of the master's programme in entrepreneurship and innovation will know how to properly test their idea, introduce it on the market, sell it, establish contacts and maintain the right relationship with their team. Not only will they know how to achieve all of this, but they will also be able to implement it in practice.
"This two-year learning process will be as practical as possible, focused on real-world tasks. In the end, we will produce the kind of staff that companies spend considerable resources on to train – including leadership positions and those who will work in the field of innovation," says Irakli Kashibadze.
The partnership with UC Berkeley will ensure that students have access to world-class international mentors, trainers and practitioners – people who have already created multi-million-dollar startups that have either been successfully sold or are still being run by them. "Students will have the opportunity to take part in some of the world's largest and best-known accelerator programmes, gain access to the latest infrastructure and try their luck in Silicon Valley," Koka Topuria explains.
To summarize: The goal of the master's programme in entrepreneurship and innovation is to lay a firm foundation for the permanent development of its participants by allowing them to acquire the necessary soft skills, as well as generally enhancing the competitiveness of startups and thereby reducing their risks.
Global data shows that only two out of five startups become profitable, while every third startup either manages to break even or makes a loss.
Irakli Kashibadze explains that the master's programme in entrepreneurship and innovation will pave the way for the appearance of so-called smart startups – companies that attract smart venture investment – on the regional market.
Turning once again to global statistics, this could lead to the revival and development of industries such as fintech, digital healthcare, e-commerce, media, pharmaceuticals, social networks, education technology, satellites, renewable energy, and quantum calculations. In turn, this will give the country's economy new impetus.
Leave a comment