"საქართველოში ბაკალავრიატის დასრულებისა და საერთაშორისი კომპანიაში ორწლიანი გამოცდილების შემდეგ, სწავლა სან-ფრანცისკოში გავაგრძელე. ამჟამად ფინანსური მენეჯერის პოზიციაზე მზის ენერგიის ინდუსტრიაში ვმუშაობ წამყვან ამერიკულ კომპანიაში".
Launched and upcoming IPOs to watch in 2019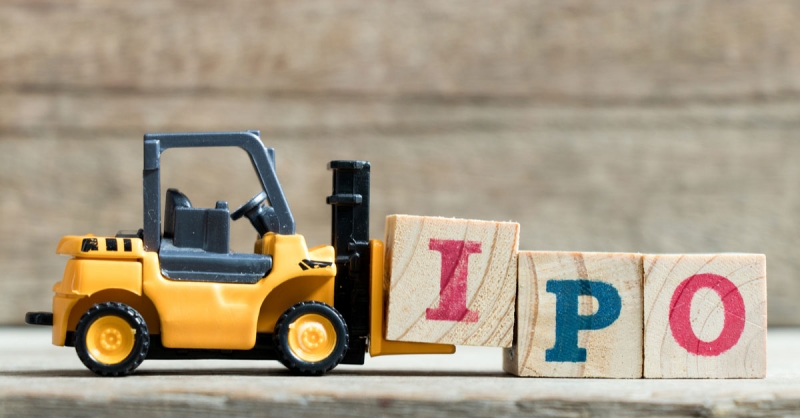 And as the year of 2019 comes to an end, it is a good time to rewind and see which companies were lucky enough to go public and to see which companies are ready to enter the journey of being a public company. And finally, what do successfully IPO-ed companies have in common.

Zooming out, 2019 in particular has been a successful year for technology companies, as around 20 tech companies have raised almost $15 billion in IPO only in the second quarter of the year. Healthcare industry also benefited the increasing number of companies launching stock markets. Beyond Meat, Zoom Video Communications and Silk Road Medical were the top three companies that started off raising stock prices well above their debut prices.
The financials are in USD and are according to Bloomberg and Renaissance Capital.
Beyond Meat (NASDAQ: BYND) – May 2019
Beyond Meat is Los-Angeles based company producing plant-based substitutions for meat. The company manufactures a variety of food products high in protein that can easily replace meat in daily meals. Its initial offer was to sell 8.75 million priced at $23 to $25 per share. The first trade of the stock was $46 that was 84% higher than offered IPO price. The first day was closed at even higher price of 65.75 that was 163% above the reference price. Beyond Meat spiked as much as 734% from its debut price in July.
Zoom Video Communications (NASDAQ: ZM) – March 2019
Zoom licenses in video conferencing technology that made debut in March 2019, surging 80% from its initial offering price. With an increasing share price, the company was able to raise nearly $350 million through its IPO.
Silk Road Medical (NASDAQ: SILK) – April 2019
Silk Road Medical has been pioneering in healthcare industry and has served medical sector in the United States. The company produces and distributes surgical equipment that treats artery diseases. On it s first day of trading, the company's price rocketed up 81% from its initial offering of $15 per share. Silk Road Medical was able to raise $120 million through IPO.
There is a big list of companies planning to go public before the end of 2019. One of the companies that is expected to be successful after its trading day is Robinhood. It's a no-fee trading platform that currently has greater amount of user count than E-Trade (ETFC). The trading service offered by Robinhood is attractive for millennials seeking to earn money from interest on their balances. In November 2019, Robinhood hired the Vice President of Amazon Jason Warnick as its Chief Financial Officer. With its funding of $323 million the company got the valuation of $7.6 billion, making Robinhood one of the biggest IPOs to watch before the end of 2019.
So, what is that one thing successful IPOs have in common?
Knowing when to go public is crucial for every company, and without any doubt having a groundwork done throughout the years would help companies to be advantageous. Although it still does not guarantee success, what companies need to know is how to tell a compelling story. Going public is like a sales process, whether you are selling houses or multibillion-dollar business, companies are going to need to win hearts and explain historical and projected financial performance.
According to Tom Farley, the President of NYSE until 2018, "Developing accurate forecasting and budgeting functions while your company operates privately is an important step in proving the accuracy and consistency of your financial reporting to gain credibility with investors. You'll be expected to share records of historical financial statements and forecasts during the IPO process." In short, instead of asking investors to trust in them the companies should prove out their plans by providing hard data. Having visibility and transparency into companies is what makes most of the companies appealing to investors.