"Currently serves as Portfolio Strategist at a Family Office based in Singapore.
Mr. Preiss has 25 years' experience in global financial markets have worked in New York, London, Paris, Hong Kong, Middle East, Africa and Singapore in various investment research and portfolio management functions. Mr. Preiss has taught extensively on Finance and Wealth Management in Asia, Middle East and Africa".
Uzbekistan Is The Hidden Gem in China's New Silk Road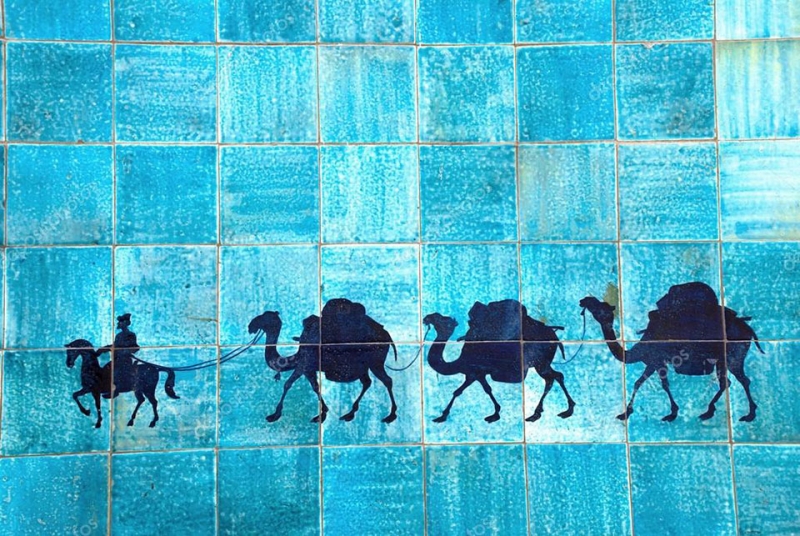 Uzbekistan may very well be the best under-the-radar investment story in the world today. But the transformation spearheaded by new president Shavkat Mirziyoyev from socialism to capitalism should put the $50 billion economy on investors radar screens.

The country is famous for the ancient cities of Samarkand and Tashkent, which were part of the old silk road. The cities, which are connected by a 344-kilometer high speed rail, play an important role in global trade amid the escalating China-U.S. trade wars. Uzbekistan is building a $1.7 billion international business and financial hub in Tashkent. The project includes an industrial park, eight business centers, a shopping mall, restaurants and a cultural center, as well as residential apartments on a 70-hectare site.
Under the leadership of Mirziyoyev, who took the helm in 2016 following the death of former president Islam Karimov, Uzbekistan is now among the world's fastest-growing economies. In just over two years, Uzbekistan has transitioned from an economic and social pariah to a free market economy. Mirziyoyev floated the exchange range, lifted capital controls and embarked on a privatization initiative to sell off the government's interests in non-strategic businesses. Following such reforms, tourist arrivals more than double in 2018 and foreign direct investments increased four-fold in the first half of 2019 compared to a year ago, government data showed.
While most of the Western world is overleveraged, Uzbekistan is under leveraged with a total debt to GDP ratio of 19.8%. In February, Uzbekistan raised $1 billion from its maiden international bond sale. Priced with a yield of 5.375%, the 10-year bond now trades at $110 and the yield has fallen to 4%. Uzbekistan is rated three levels below investment grade at BB- at S&P Global Ratings and Fitch Ratings, the same as Bolivia, Brazil and Bangladesh.
Global fund managers are increasingly becoming more positive about Uzbekistan's below investment grade credit rating given the negative interest rates in many developed markets, veteran investor Mark Mobius says. Uzbekistan is also attractive to investors due to the country's rich in natural resources such as gas, gold and other metals, he says. It is also one of the world's leading exporters of cotton.
There's a huge demand for capital among Uzbekistan's local businesses and the domestic capital market is unable to provide their funding requirements, Yodgor Gafurov, Managing Partner at Daruma Capital, says. Conservative banking sector regulations and high local currency borrowing rates (the central bank sets the benchmark refinancing rate of 16% per annum) are discouraging companies from borrowing locally. This provides huge untapped investment opportunities for international investors who are ready to grapple with fast-growing frontier markets like Uzbekistan.
The banking sector in Uzbekistan could be of particular significant opportunity for global investors. Historically, a large part of the population are unbanked, with some experts estimating only 5% of the population had savings accounts as majority would still get their wages in cash. This will soon change after the new government passed legislation mandating that salaries be paid via bank accounts.
The country's economy grew 6% in 2018 and the IMF is forecasting even faster growth of as much as 8% in the next few years. There's much room for growth in Uzbekistan considering that 64% of the country's 33 million are young, below the age of 35. It also has the lowest per capita GDP of $1,500 in Central Asia. Georgia, a country with a 5th of Uzbekistan's population and no resources, has a per capita GDP of $4,500, while and oil rich Kazakhstan had $9,000. It is also a springboard to the wider Central Asia region as it shares borders with Kazakhstan, Tajikistan, Kyrgyzstan, Turkmenistan and Afghanistan. The country's strategic location makes it a key link in China's belt and road initiative.
The Uzbek government is aggressively industrializing, it has persuaded South Korean and Chinese car manufacturers to produce both electric-power and conventionally powered vehicles locally. In December, Uzbekistan secured $2.3 billion investments from China, Korea, Japan and Russia to build a synthetic production facility the Kashkadarya region in the southeastern part of the country.
Though often overlooked and under-researched, Uzbekistan stocks offers deep value investment opportunities and a sizeable domestic market, Scott Osheroff, CIO of the AFC Uzbekistan Fund, says. Many companies on the Tashkent Stock Exchange are trading at P/E of less than 5 times and are offering dividend yields of up to 25%. It's only a matter of time until foreign investors catch on to what is well underway in Uzbekistan, Osheroff says.