₾16.5 million in investments; 627,000 registered users; 89 international partners; 354 new jobs; 4,400 B2B users – this is what 500 Georgia has managed to achieve after only two batches of acceleration. Behind the impressive figures lies the immense effort undertaken by the Bank of Georgia, and particularly by the four winners who have travelled to Silicon Valley.
Before providing a more detailed introduction of the winning companies, let us first look at the broader picture.
Over the last two years, the global startup economy has generated more than $3 billion in value. According to the latest Global Startup Ecosystem Report, this represents a 20% increase over the previous two years. Europe and North America are leading in the new and emerging market category, but it is clear that the startup boom is the present, rather than the future of the economy.
For the past few years, Georgia has been trying to follow this trend and enable its startups to try their luck. Indeed, in most cases these businesses are simply trying their luck – the nature of startups is such that many of them start well but finish poorly.
The global statistics are as follows: On average, 90% of startups have a very short lifespan. 10% of them encounter insurmountable problems within a year. However, if a startup manages to survive a 2–5-year period, then it can achieve great success.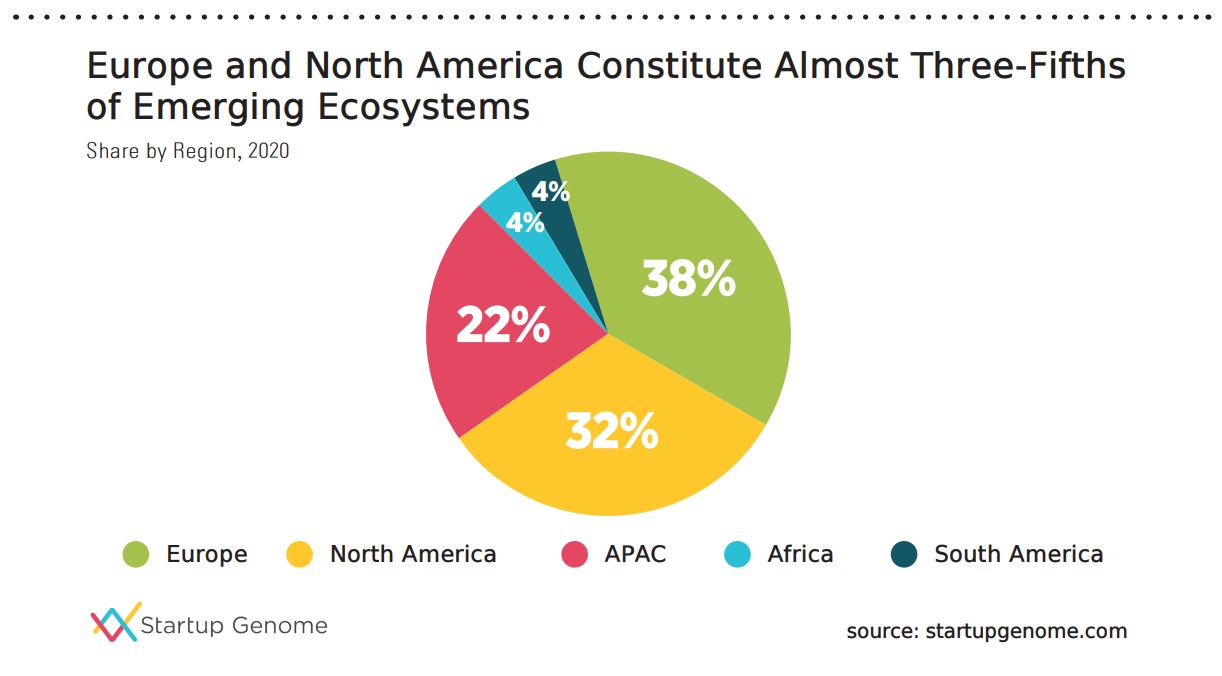 Such high risks and the possibility of making a sizeable profit in a short period of time mean that startups have to use very specific methods of attracting capital. Even in Georgia, we now often come across the word ecosystem, which is directly linked to the viability of startups.
Detailed studies have been conducted to determine in what kind of an environment a startup can survive and thrive.
Based on the Global Startup Ecosystem Report (GSER), we can identify five archetypes of an ecosystem:
Founders of Tech – Primary dimension: First and early movers, delivering innovative findings on a global or regional scale. Examples include Silicon Valley, Boston, and Seattle.
Global Business Hubs – Primary dimension: Global business and financial centres. Examples include London, New York, and Singapore.
Research and Development Powerhouses – Primary dimension: Technology production and data analysis. Examples include Jerusalem and Stockholm.
Large Protected Markets – Primary dimension: Protected market reach. Examples include Beijing, Shanghai, and Jakarta.
Cosmopolitan Creatives – Primary dimension: Openness and quality of life. Examples include Berlin and Melbourne.
As we can see from these interesting and accurate archetypes, Tbilisi and any other city in Georgia will have to overcome countless challenges to be identified as a good example. This will require time and a certain level of economic and institutional development to attain the kind of quality that attracts venture capital and angel investors who are happy to invest their money in risky undertakings.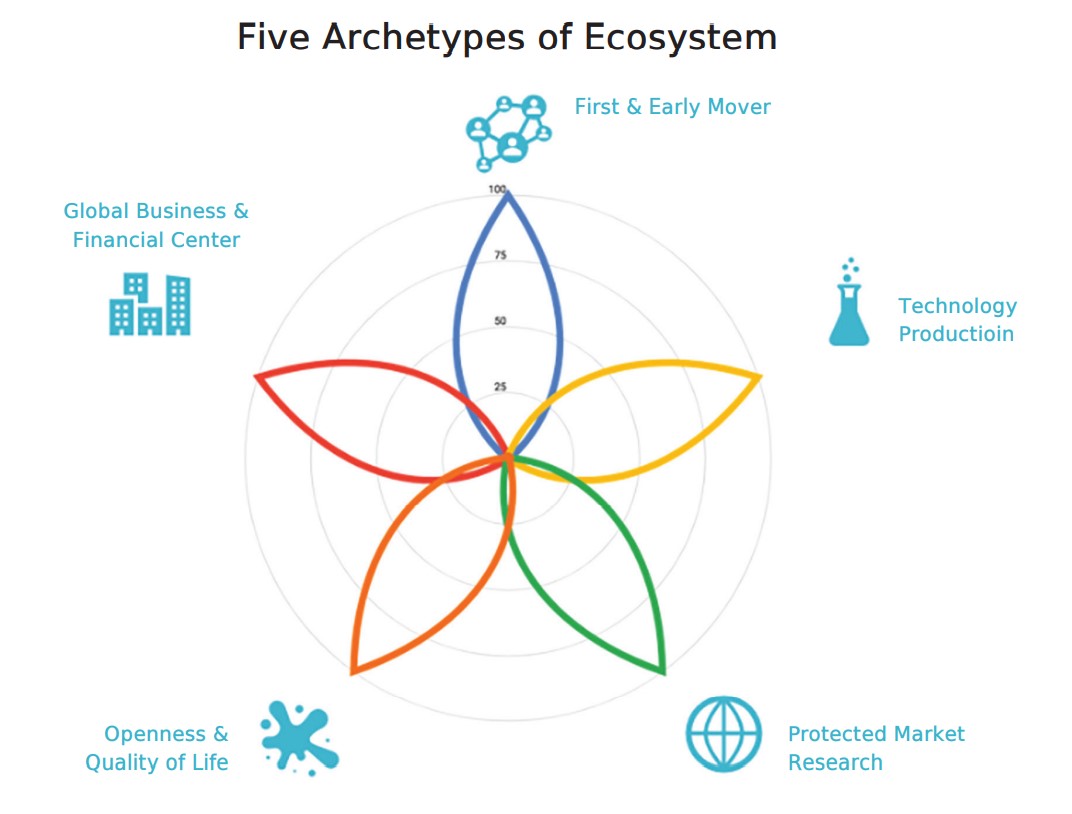 One way of achieving the above is to build a strong economy. Another way is to highlight and encourage successful examples. Bank of Georgia chose the latter when it introduced 500 Global (Formerly 500 Startups) to the country.
500 Global is a prominent global venture capital firm that has been operating since 2010. The company has already invested in more than 2,400 enterprises across 77 countries. Its portfolio includes startups such as Intercom, Credit Karma, Grab, Talkdesk, Canva and GitLab. Apart from helping startup founders, 500 Global also provides support to countries and corporations in developing innovative ecosystems, which includes accelerator programmes, educational projects, various events, and partnerships.
The broad list of 500 Global now also includes Georgia.
The agreement signed by the Bank of Georgia, Georgia's Innovation and Technology Agency (GITA) and 500 Globallaid is the basis for one of the world's top three accelerators entering the Georgian market, which indicates that they trust the startups' ideas, talent, and prospects in Georgia.
This move tells us that the geography of Georgia is attractive both for individual investors and global firms that specialize in discovering unique ideas and concepts. In turn, such discoveries have boundless expansion potential.
Most importantly, 500 Globalevidently believes that Georgia can produce so-called unicorn companies –startups whose value may reach or exceed $1 billion.
As we said earlier, 500 Georgia has identified four startups with great potential. The winners have been determined and the four startups – Cardeal, Cargon, Agrolabs and Payze – went to Silicon Valley. Let's take a closer look at each one of them.
Cardeal
500 Georgia has validated our status in the eyes of local and international investors and partners alike. To put it simply, we have appeared on the radar of western investors.
Zurab Bakuridze, Cardeal.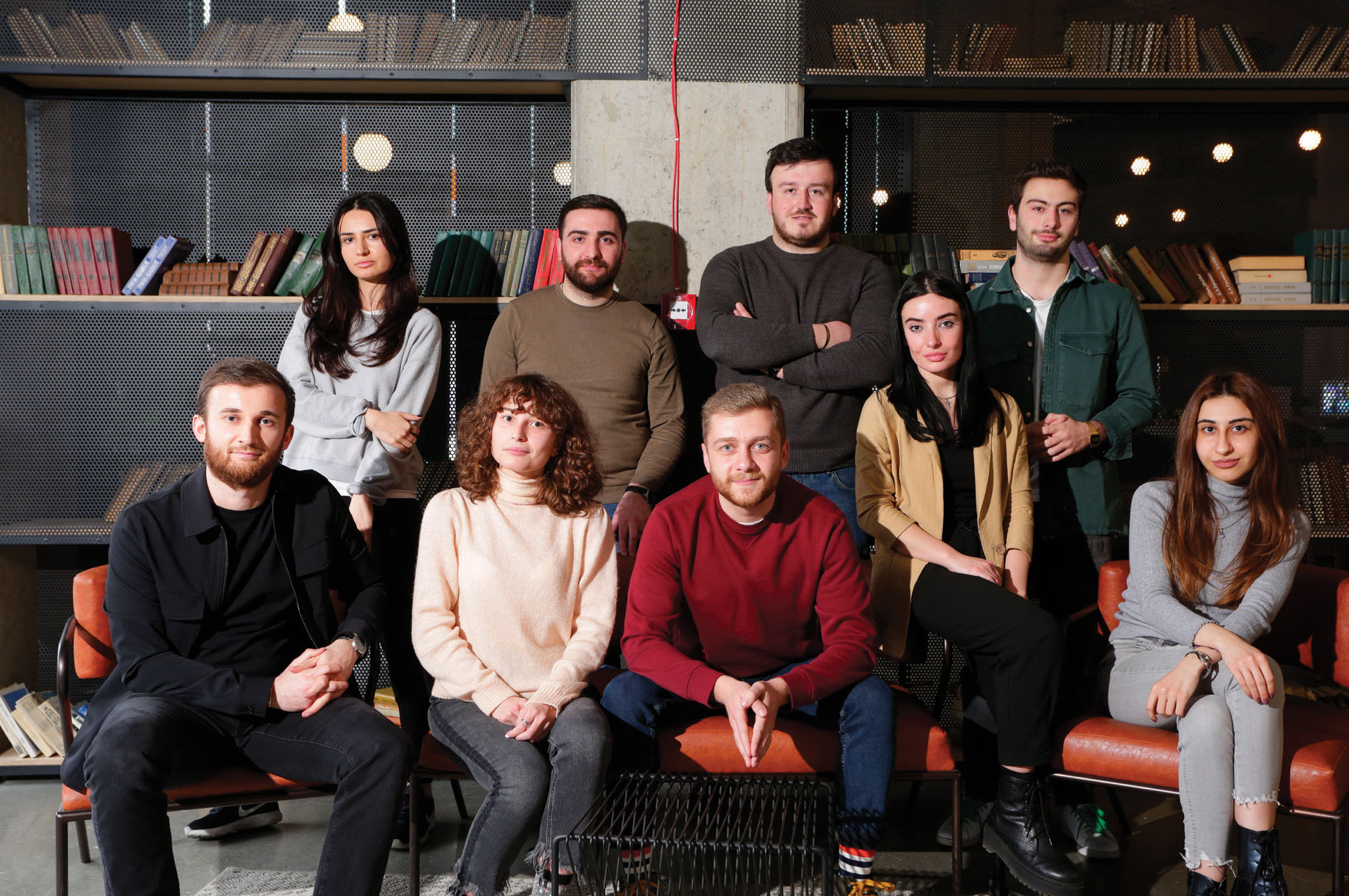 Cardeal is an international online vehicle auction company. Statistics show that car dealership is one of the largest industries in Georgia, which continued to grow even during the pandemic. However, the Georgian market is quite fragmented due to the presence of small dealers and various suppliers, creating too many intermediary links for the customer and pushing up the price of vehicle imports. In response to these challenges, Cardeal produced a car auction website that aggregates around 500,000 vehicles through trustworthy international suppliers. Furthermore, it created a joint ecosystem where customers can access all services related to vehicle purchase in a single space – be it an on-site inspection, financing/leasing, or transportation to Georgia.
The website has an integrated parallel bidding function that provides customers with direct access to international auctions through the Cardeal platform. This is a unique function that gives the startup a significant competitive advantage. Cardeal founder Zurab Bakuridze explains that the company has already achieved considerable success since it was launched two years ago. For example, it recently expanded to the Azerbaijani market. The Cardeal platform is visited by more than 200,000 people each month. Zurab Bakuridzealso lists the company's success in the 500 Georgia acceleration programme among its achievements. According to him, the company attracted investments totalling ₾1.3 million over the last year. These funds will be used to implement the rapid expansion plan that Mr Bakuridze devised together with the programme mentors a few months ago.
For Zurab Bakuridze, the main benefit of participating in the programme was that it allowed the design and functionality of the Cardeal platform to be completely upgraded. "Within a week, our bounce rate improved by 40% and the conversion rate by 30%. This clearly shows that the upgraded Cardeal platform is a true market-oriented product," Mr Bakuridze stated.
Cargon
Negotiating with investors has become much easier for us. It is important for the investor to know that a startup has participated in a leading acceleration programme, and that it has great potential for growth. Winning the competition has given us the opportunity to further develop ourselves and attract additional investment."
Vano Chaladze, Cargon.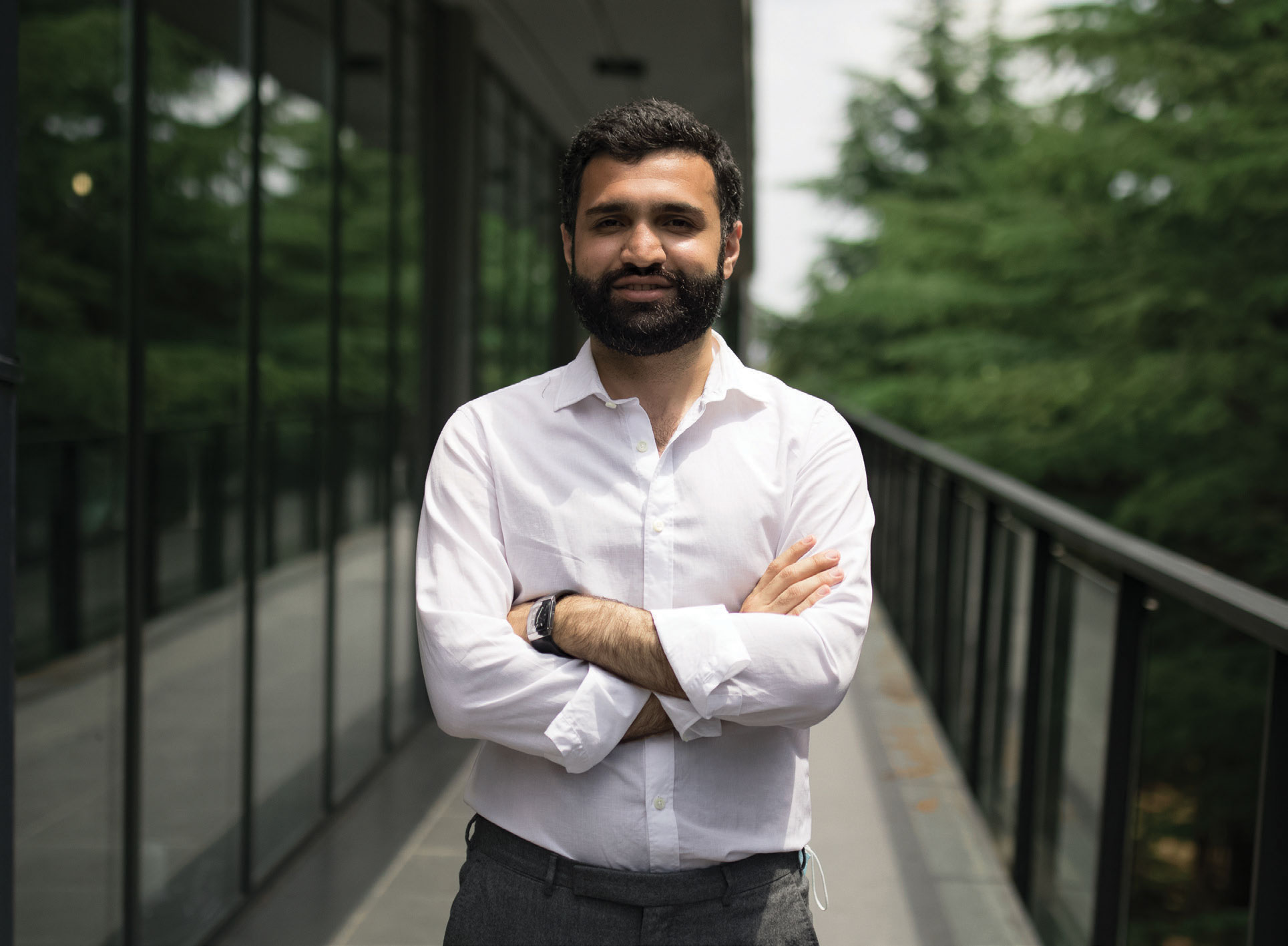 Cargon is a digital logistics platform that connects cargo owners with carriers in a few clicks. The idea was born when the Cargon team carried out market analysis and established that transporting products from one point to another was a complex and time-consuming process. Realizing that existing technology would allow them to considerably speed up and simplify this process, they created a platform that brought together the cargo owners and transporters into a single virtual space. Initially, Cargon targeted medium-scale businesses that manufactured their own products. Today, it works with companies that conduct imports and export.
Cargon has been active in Georgia and Russia for more than a year. The platform already has 280 registered cargo companies, as well as around 1,500 carrier firms and drivers. "Cargon will start operating in Armenia in a few weeks, and in Kazakhstan soon. Our immediate objective is to expand the platform in the CIS region and turn it into an important tool for transforming the logistics industry," says Cargon founder Vano Chaladze, adding that the 500 Globalacceleration experience had a significant effect on the company's development. "First of all, it gave us the belief that we were creating a service that could expand beyond Georgia and reach a global scale. Our development process also changed, becoming faster and more growth-oriented."
Agrolabs
Being a 500 Georgia winner is a competitive advantage, especially when it comes to attracting investment. This status sends a signal to potential investors that our company and business model are both valid and suitable to attract more funding.
Maksym Horinov, Agrolabs.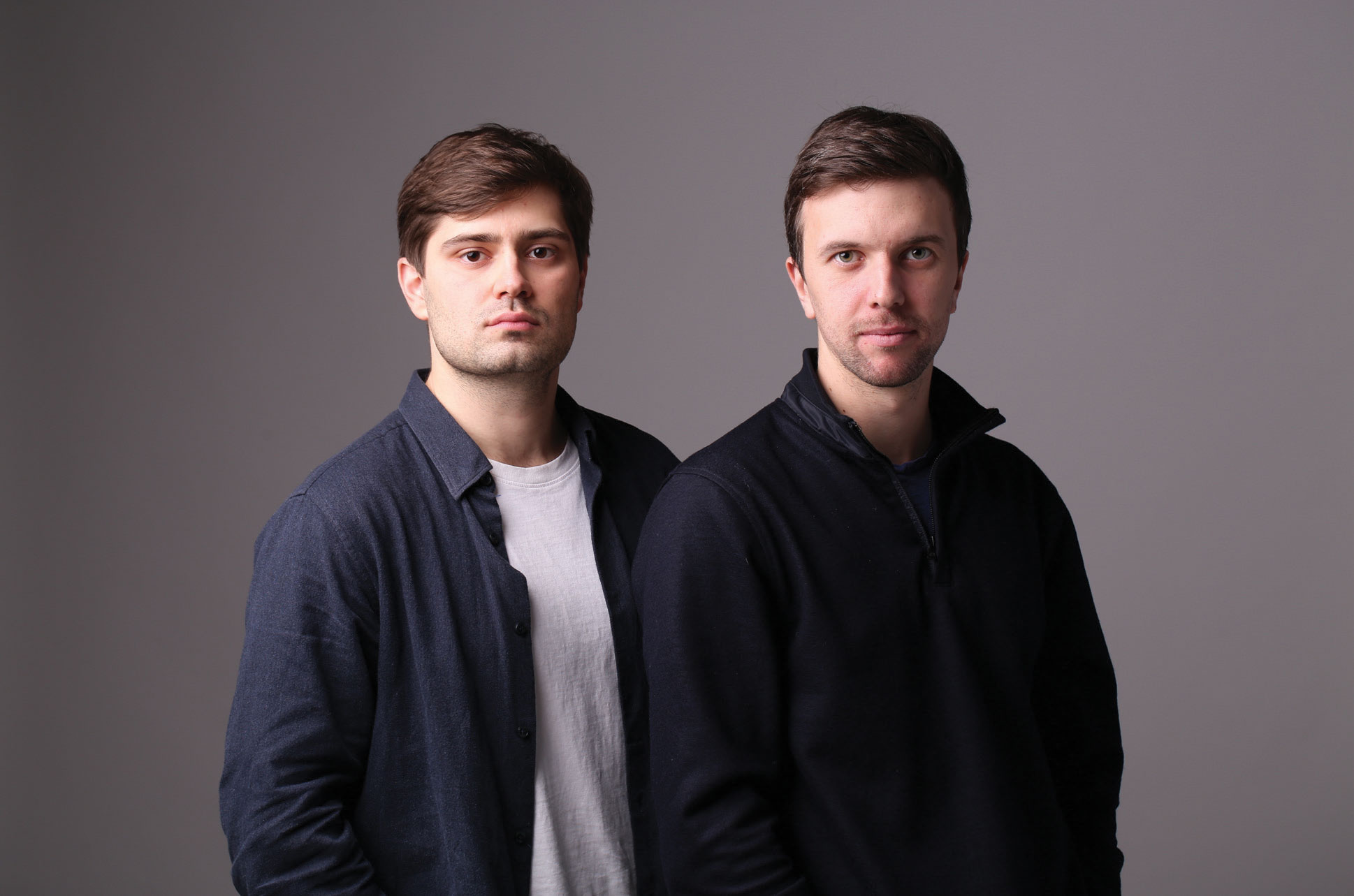 Agrolabs offers the latest technology to greenhouse farmers who work hard every day to ensure that their product is of high quality. An effective monitoring system is vitally important, but problems can often be impossible to detect with the naked eye. This is where Agrolabs comes in, offering modern technologies that allow greenhouse farmers to automate and digitalize their daily routines. The company's IoT sensors are designed specifically for greenhouses. Information collected from the plants is analyzed in live mode through an algorithm, allowing farmers to observe the plant development process daily. Whenever the programme detects any obstacles to growth, it immediately sends out a signal to the farmer.
Agrolabs appeared on the market three years ago. Its annual sales revenue now exceeds$120,000. The company has pre-orders worth $2.5 million and has attracted investmenttotaling$210,000 from Artesian Venture Capital and Bank of Georgia. "We plan to attract a further $750,000 in investment and increase our sales in Europe. We want to establish ourselves as a data company that offers its clients data analysis and recommendations about effective productivity growth," says Agrolabs founder Maksym Horinov. According to him, 500 Georgia helped change the company's vision. "Before we took part in this programme, our main focus was on the product. We believed that we could only start thinking about marketing and sales after improving our product. However, we learned through mentorship that the number one priority for a company must be to increase sales and expand its customer base. We immediately started working on market expansion, reaching clients in Europe, the United States and Africa."
Payze
Considering the strength of the teams participating in this programme, our success represents recognition, as well as many new open doors and opportunities for us.
Gega Tsurtsumia, Payze.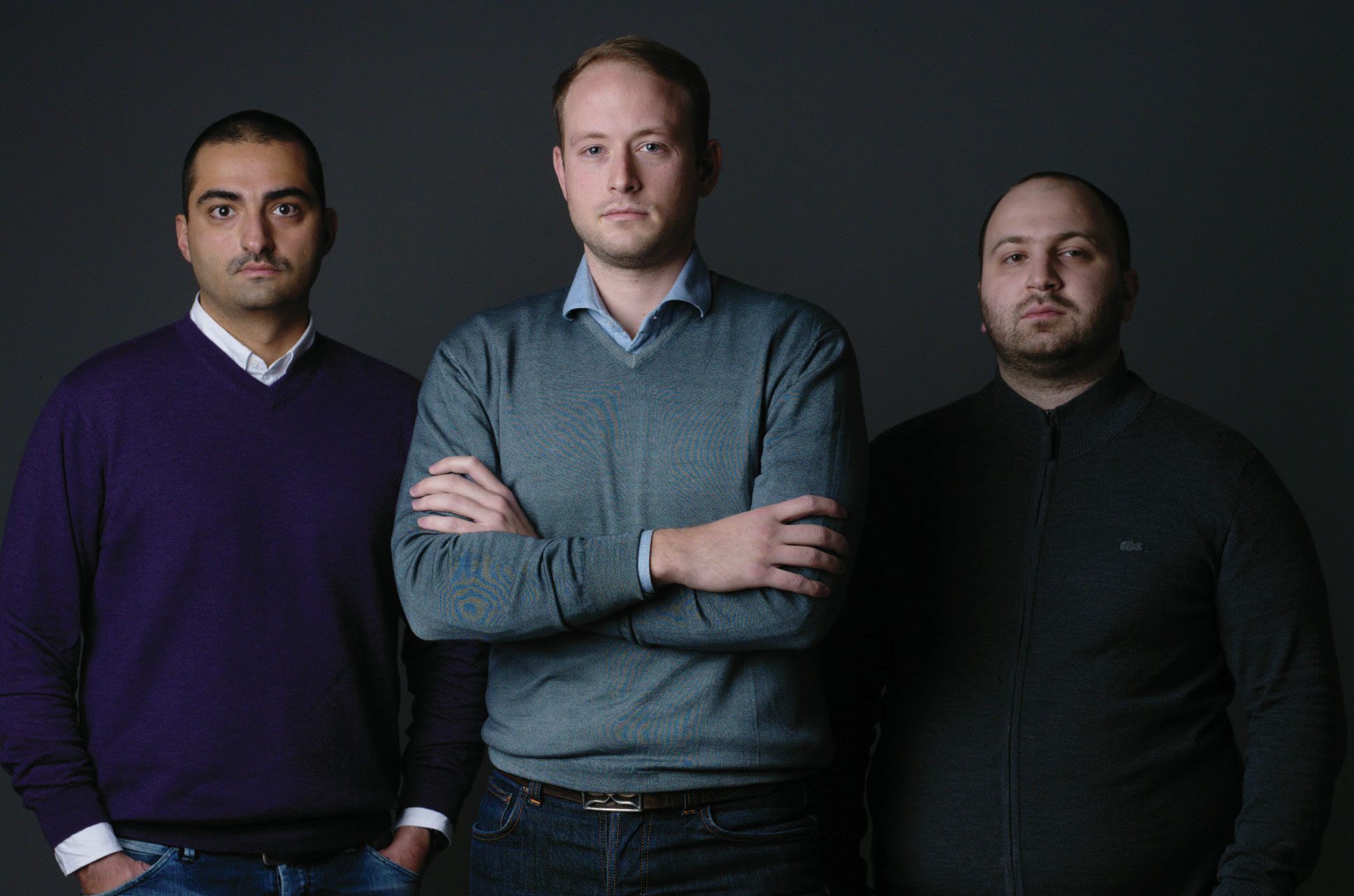 The e-commerce platform Payze uses a bill-splitting model that allows it to automatically collect its commission from each sale, removing the need to manually manage all transactions. "The figure that matters most to us is the number of clients who use the Payze platform to collect their income. This figure exceeded the 300 mark within five months and continued to grow by 35% each month," says Payze founder Gega Tsurtsumia. The company aims to become fully licensed by the end of 2022 and be able to offer its services to any technology firm or individual entrepreneur who wishes to use Payze – the most effective online means of collecting payment. After participating in the 500 Georgia programme, Gega Tsurtsumia and his team realized that all their plans for the year were achievable in a few weeks. "Acceleration literally speeds up every process. Moreover, these processes are managed by highly experienced people who have already gone through all of this in their own companies. Their specific recommendations are capable of streamlining ideas, strategies and processes."
These positive results and changes did not come easy for either the winning startups or their mentors. According to the winners, the mentors essentially became part of their team for the four months that the acceleration programme ran at full speed. Gega Tsurtsumia recalls that his private mentor Brianna Salinas's advice proved most useful to his firm. "We had just released our product, and my mentor's recommendation was to create a specific sales structure that would first be utilized by the company founders, and then by our team members. As founders, we had experience in product development and strong technical resources (software), but the main benefit of the acceleration programme is that you get help precisely in those areas where you encounter difficulties. In our case, this concerned sales and customer relations," says the Payze founder.
Vano Chaladze adds that for the duration of the four-month intensive acceleration programme, the recommendations given to the Cargon team by all six mentors were tailored to the needs of the startup. Together with theoretical knowledge and practical experience, the team obtained specific analytical tools that will help the company maintain growth in the future. "Prior to this project, the only way to obtain funding for creating a startup and attracting investment was through government programmes. As important as these programmes are, it is difficult to develop an ecosystem without the involvement of the private sector. We must, therefore, appreciate the risks taken by the Bank of Georgia and hope that this will set an example to the private sector to broaden its support for Georgian startups. I realize that there are many risks associated with a startup, but on the other hand, most traditional forms of investment are unlikely to give investors the kind of return that a successful startup can. There are plenty of examples to support this," Mr Chaladze explains.
The feedback from the winning startups has one element in common: They are all grateful to the Bank of Georgia for enabling the acceleration programme and are hopeful that the programme will continue in the future so that more startups can have a clear path towards growth and development. According to Zurab Bakuridze, the introduction of 500 Global to Georgia was a perfect precedent set by the Bank of Georgia. "Access to funding is absolutely necessary for the development of the startup ecosystem. This programme shows what a healthy relationship between startups and investors should look like," says the Cardeal founder.
Maksym Horinov of Agrolabs states that thanks to the acceleration programme and his mentors, he has learned to act faster and make quick decisions. He also highlights the benefits of working with a large corporation such as the Bank of Georgia. "I believe that Bank of Georgia brings a different perspective to the table – it presents the vision and experience of a large corporation. This is immensely valuable to us as a B2B business."
For me as the executive editor of a highly influential business publication, who has spoken in-depth to numerous experienced businesspeople over the years, it was striking that none of the aforementioned startups had any vague expectations or dreams regarding their trip to Silicon Valley – on the contrary, they had very clear objectives for the post-acceleration chapter of their development, which would take them to the world's most distinguished place for startups. Unsurprisingly, all the companies had the same main goals: To gather experience and conduct networking with the investors to attract funds and expand the profile of their respective startups.
We can only hope that 500 Georgia will set a precedent that attracts venture capitalists and angel investors – people who, unlike state organizations or commercial banks, have their own money and can therefore take bolder decisions regarding risky investment. I finished the interview by asking them what advice they would give to those who may be inspired by this article to also join the 500 Georgia network.
"500 Georgia is the biggest step towards the development of the country's startup and technology ecosystem. The programme must continue to allow as many startups as possible to take part and create world-class products in Georgia. Make sure you use this opportunity!" – Gega Tsurtsumia, Payze.
"I believe that our path to success lies through technological development. Participation in the 500 Georgia programme is sure to help companies develop their business and achieve their objectives. Be proactive." – Vano Chaladze, Cargon.
"It is great for local entrepreneurs to have the opportunity to learn from world-class mentors how to do business and attract additional investment, which will enhance the profile of their companies both regionally and globally. Seize the moment." – Maksym Horinov, Agrolabs.
"Do not stop!" – Zurab Bakuridze, Cardeal.
"Think like a startup!" – Elene Kvanchilashvili, Forbes Georgia.
It is evident that 500 Georgia continues to support the startups in realizing these ideas and taking the next steps on their path towards development. We will start counting chickens in Silicon Valley.
Leave a comment