Vasil Khodeli and his team have set themselves an ambitious goal that has a name: New Liberty.
This is my first-time meeting Vasil Khodeli face-to-face. The interview takes place at the head office of Liberty Bank.
Before becoming the CEO of Liberty Bank, Mr Khodeli accumulated broad experience in the banking sector. He started as a teller and rose through the ranks, often finding himself in the right place when innovation and development opportunities arose at crucial moments in the sector – when the cooperation agreement with EBRD was established in 1998, when corporate and investment banking took hold in Georgia, and when Bank of Georgia was listed on the London Stock Exchange.
I analyze this man's story as I put my mobile phone on silent and prepare my recording device for the interview – the first question is always especially important. We meet in a brightly lit room.
It is a little bit hot, but I do not have to wait for long. I can see him smiling behind his face mask as he greets me and starts by suggesting that we address each other by our first names. I return the smile from behind my own face mask and start by asking how he managed to stay in the same sector since the age of 19.
Vasil admits that he was even thinking about leaving the sector shortly before the opportunity to implement substantial changes and achieve significant results. "I changed my mind and decided to remain in the sector. I was lucky then, and I have probably been lucky many more times in my life," he says.
I ask Vasil how his own views have changed as he strives to create a new phase for Liberty Bank. "Analyzing my experiences helps me," he responds. "Being on the front line allows you to view the business processes differently. You easily pick up novelties and once you get a taste of them, you immediately start looking for new things yourself. That is how I found myself at the epicentre of business development in banking."
I come back to my original question: how did he survive for so long in the same sector? "What drives me most is interaction with people. One day I realized that in business, product manufacturers and consumers are not on opposite sides of the product. People must be at the centre of every vision and strategy, while products and their manufacturers must revolve around them. Once I realized this, all my decisions and plans started forming a logical chain. This is what I call the right business philosophy. Without this realization, the banking business would be an expensive way to tread water."
For  Vasil Khodeli, the main competitive advantage at Liberty Bank is its team. He climbed to the top of the career ladder at a time when the world is still dealing with the pandemic, which he also sees as an interesting challenge.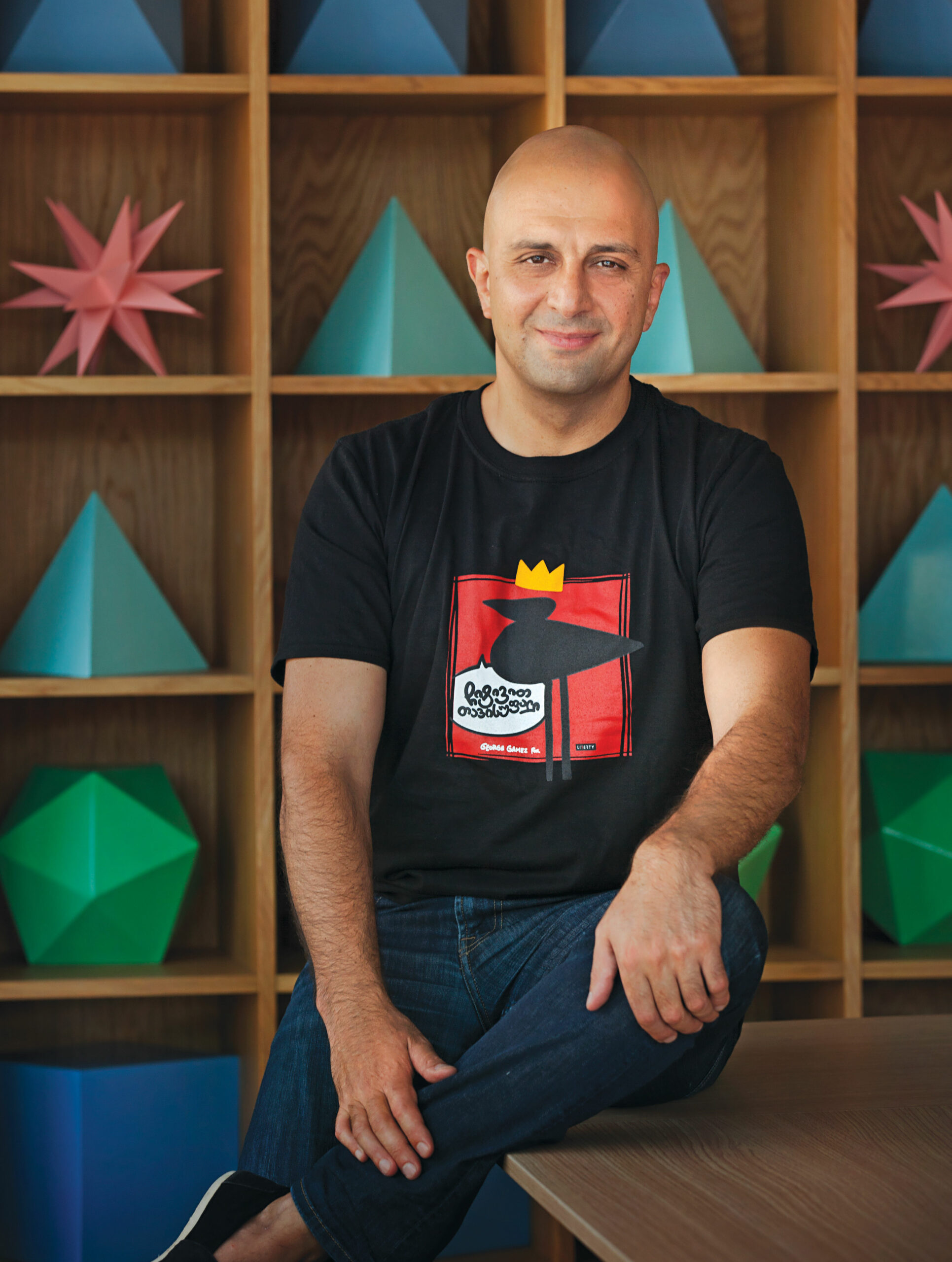 What kind of Liberty Bank do people need today?
Liberty Bank has a new management team that is united around the same philosophy. That is what sets us apart from the rest.
What is this new philosophy?
People – with their perceptions, experiences, and dreams. They form the starting point of all our conversations and discussions.
Do you mean people inside or outside your company?
Both inside and outside. All people have desires, worries and aspirations. This new business philosophy differs considerably from the outdated one. It is no longer reduced to a material factor alone, and management is no longer purely hierarchical. People have their individualism and values that can be identified to unite them around the same vision. The resulting process will be unstoppable. That is how I imagine the development of Liberty Bank.
It would be interesting to hear more about the hierarchical approach. Do you believe that it is outdated?
Hierarchy has always existed and will continue to exist to a certain extent. However, the units and teams that are involved in the decision-making process must feel that they have the necessary freedom and independence and that they play a crucial role in achieving the company's objectives. The realization that you are independent, free, and capable of creating something yourself becomes a source of happiness.
How does this philosophy translate into strategy? What specific steps must be taken to ensure that happiness is the main result of any association with Liberty Bank?
What I will say now is nothing new – it is the banal truth: all leading businesses will shift their focus from product to customer. This requires specific steps, which means that you must first get to know your customers and find out what drives them. As I said earlier, these people are part of the Liberty family. They are also the ones who use our services. Crucially, all decisions must be based on the question – is this something that people require? These needs must be studied constantly. If you integrate this approach into the thought process, you will create better products and services than you would if you only took your own ideas into consideration.
The benefits of this approach for the bank are clear – better, more targeted products and services. What are the challenges?
The change in corporate culture is the greatest challenge. We are currently analyzing this issue very seriously. We want to start by changing the attitudes and approaches. Any change, no matter how popular, creates a certain level of discomfort. The challenge is to implement the change in a manner that is least stressful for the customer and the company. We understand that our new team needs to conduct the process in a way that raises interest and receptiveness towards the change while ensuring that the process of change is effective.
Is communication the main tool in this process?
Absolutely. More openness, more transparency and frequent communication. Personally, I devote a lot of my time to these aspects. Unfortunately, the pandemic slowed the rate of progress that we set for ourselves, but it did not change our course. We may need slightly more time to achieve our goals, but we will definitely achieve them. Since this is a free and creative process, my door is always open. All our employees know that they can come in and share their ideas. Their position is irrelevant – everyone's ideas are valuable.
It seems that there are significant changes ahead for Liberty, including the implementation of a new philosophy to counterbalance the hierarchical approach.
That is correct. We have begun implementing a project that is designed to transform the organization and help us realize our main strategic goal of increasing customer satisfaction. We have also started to apply the agile model to various activity areas. This will help us take more flexible and quick decisions, as well as improve and diversify the services required by Liberty customers.
Where does this demand for more horizontal and team-oriented work and management systems come from?
Monotonous work is no longer attractive for the new generation. Young people make up a significant part of the Liberty team. The average age of our staff is between 30 and 35 years old. Regardless of how attractive the job may be, a young person might not even consider it if it is too boring. In our case, the opportunity to be creative and innovative is the main factor that attracts young people to us. Businesses, where work processes are designed with freedom and creativity in mind, are more interesting, and the banking sector is no exception.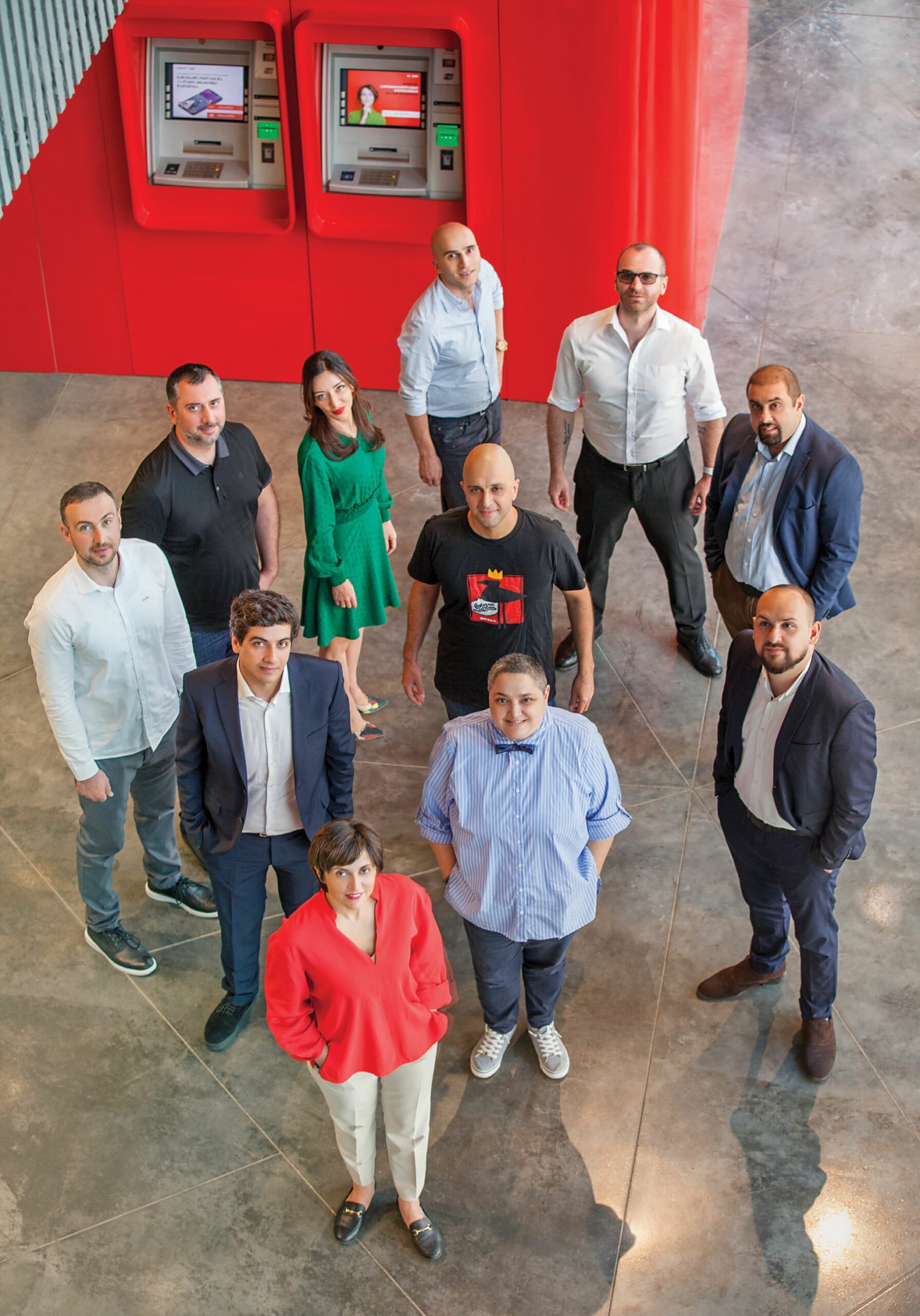 If I understand this correctly, the whole banking sector is undergoing a transformation, rather than Liberty Bank alone, and this is completely in line with a global trend?
Indeed, the banking sector was a monolithic and hierarchical structure until now. It still retains those characteristics to a certain extent, but encouraging creativity and innovation makes the work process more fun and increases effectiveness.
Another interesting global trend is the broadening of the notion of the consumer and the subsequent expansion of competition. Do you only consider the banking sector when you improve certain products and services, or do you also consider experiences in retail and other sectors where customers are also important?
When I make decisions, I always try to make sure that there are people with a unique way of thinking, different educational backgrounds and different experiences present at the table. This combination allows us to make the right decisions. I like to experiment. For example, we recruited one of our directors from the hospitality sector, which is something we are immensely proud of. Such experiments allow us to gather advanced knowledge from the service sector and implement its best practices. We see ourselves as having a competitive advantage due to our non-standard and bold decisions – sourcing knowledge from other sectors and adapting it to the banking industry.
What would you say is your bank's main competitive advantage, and what is the objective of such a drastic change in strategy?
Liberty's main competitive advantage is its team. These creative, smart, and results-oriented people are our greatest asset. Then comes our significantly upgraded infrastructure – the software that our bank and the wider sector relies on. Starting from 2017, our core systems were fully upgraded. Apart from having the most extensive network, we also used our internal resources to establish new electronic channels in the shape of new mobile and internet banking platforms. These are top quality products created by our own team. I must also mention our upgraded and diverse service centres that we will use to interact with our customers.
The pandemic has naturally transformed this country and the entire world. It is hard to see things returning to the way they were before COVID-19. How did the pandemic affect the bank?
It was a difficult year for Liberty, the banking sector and the country's economy. However, there is also a positive side to all of this. When you are not in discomfort, it may be tempting to remain stationary and believe that you are happy where you are. This applies to people, companies, and countries alike. In our case, the pandemic ensured that we had to rearrange many processes in a short space of time. This created interesting opportunities that we did not consider before. Necessity forced us to re-evaluate, restructure and re-focus in many areas.
In another positive development that came with the pandemic, our customers shifted their focus to digital channels. All Liberty Bank personnel were actively involved in this process and enabled it to happen. This also created numerous new opportunities.
In other words, some of these new processes will remain in place after the pandemic.
At this point, nobody knows when the pandemic will be over. I already take it as a given, which is better than driving myself crazy waiting for it to pass. The processes that have become the norm for the Liberty family members are therefore also the norm for me. They are also becoming the norm for people who use our services. Civilization is shaped by people overcoming obstacles and difficulties. Even something terrible like the Coronavirus can become a catalyst for development.
Do you also detect these changes in older people? After all, they constitute most of your customers.
Liberty Bank serves approximately 1.6 million customers, including members of the senior population. We can see that all our clients wish to adjust to digital channels. This change in people's behaviour is happening faster than we envisaged, and this trend is likely to continue in the future.
Who are Liberty Bank's customers? Can you paint us a picture of them?
Liberty Bank customers are people like you and me – people with dreams and desires who require simple and fast services and clear communication. To put it simply, our typical client is an average person who needs more communication, and most importantly, more care.
All international financial institutions are saying that Georgia's financial sector is growing faster than its economy. Is this more of an opportunity or a challenge?
Unfortunately, Georgia currently has a small developing economy. We would like this not to be the case, and ideally, the banking sector and the economy should be growing at the same rate. However, for the economy to catch up with the banking industry would require businesses to create competitive products and services that can then be exported. In turn, this requires professional staff, proper legislation with incentives, and many other things. This issue must be resolved by the country as a whole. If growth in the banking sector did not exceed economic growth, then the Georgian economy would be even smaller than it is today. The way I see it, whoever can grow should do so, and whoever gets ahead should act as a locomotive, pushing those who lag behind.
Nevertheless, is it not also the case that the higher and more inclusive the economic growth, the better it will reflect on the welfare of each person who buys your products and services?
Of course, people's welfare reflects on a bank's prosperity. For example, the problems faced by banks last year due to the pandemic were treated with understanding by many parties, including the regulator and the government who provided some help to mitigate the effects of this process on people. The objective was to ensure that things would not get worse for customers during this period of increased risks.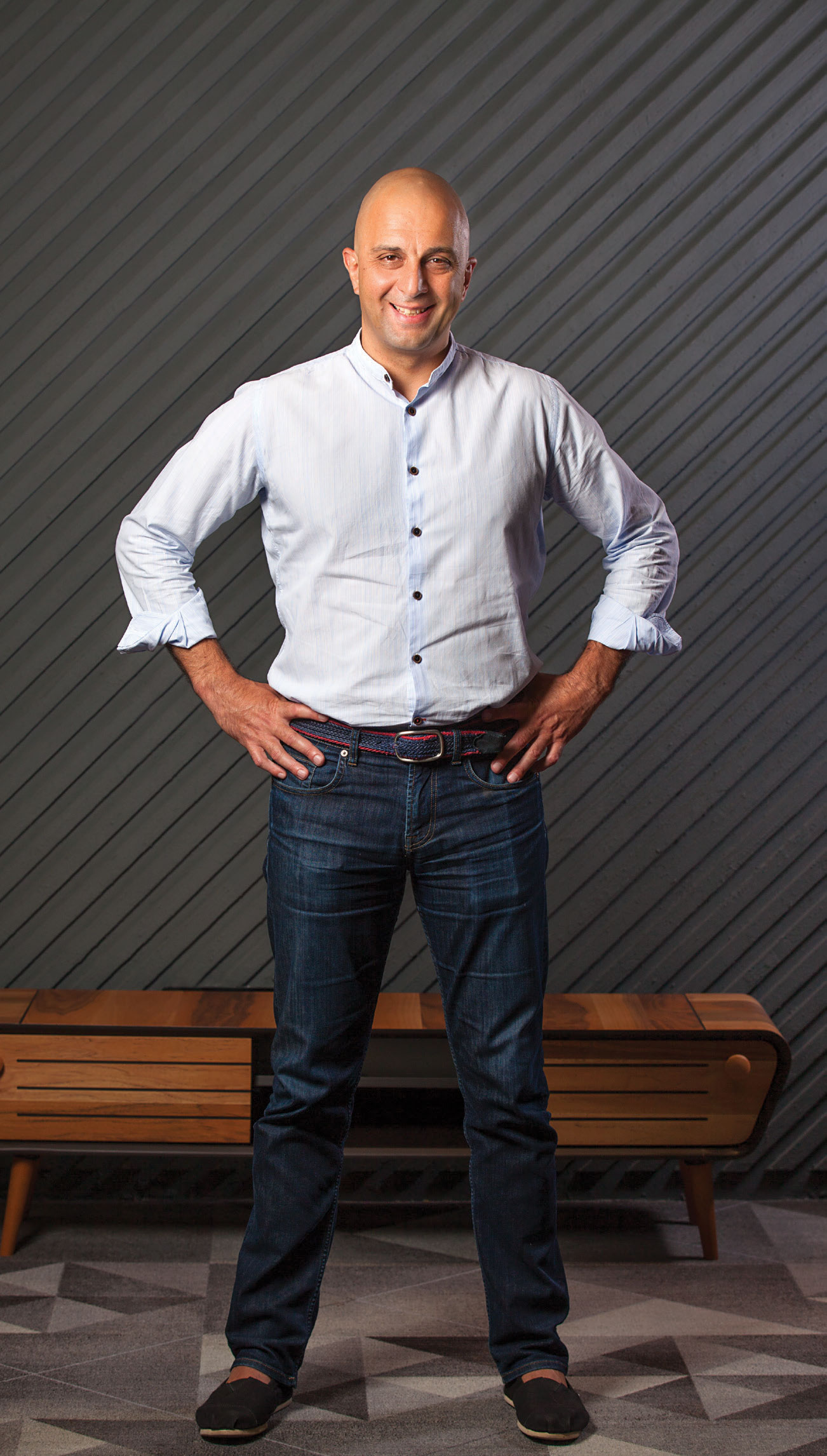 Do you mean loan restructuring and deferment?
That is correct. The banking sector itself came up with this initiative and communicated its significance to the government and to the regulator (the National Bank of Georgia).
A lot of rating agencies, such as Fitch and Moody's, have concluded that the banking sector was ready for the crisis. Do you agree?
Yes, even though it is somewhat difficult to say whether we could have been even better prepared, the fact is that we were ready and effectively rolled out the process that we touched on earlier.
You mentioned your new team several times. How do you manage the team?
Liberty Bank is one of the largest employers in the country. More than 5,000 people work here. I support the approach that is oriented towards identifying people's talents and skills. There should be no taboo subjects in the company. Everything must be open, and people must feel safe to express their opinion freely. I have profound respect for freedom of expression and freedom of choice – these are the main values around which I try to manage all processes. I am grateful to the Liberty family for their sincerity and support by making open communication one of the bank's core values.
What about the market? Should there be more freedom or more regulation?
I prefer more freedom and more competition. It is particularly important to have a competitive environment. At the same time, the rule of law is crucial. Maintaining this balance will ensure that the rules of the game are fair.
What are the rules regarding pensions, and do you also support competition in this segment?
I always support competition and in every segment, including the one you mentioned. I have often talked and given presentations on these issues in Parliament and at conferences. I contend that if, we as a country, want to be guided by the principles of market economy and abide by concepts such as market price, then we must respect and uphold them.
But how do we know the market price when the capital market is virtually non-existent in this country?
It can easily be verified nowadays. Our regulator has worked hard to ensure that information about the banking sector is transparent and easily accessible. This includes information about the market price and the average price of various products. Therefore, I reiterate that I am for competition and against the politicization of this issue – especially as it can have a negative effect on the private sector, and specifically the banking sector, which is currently the driving force of our economy.
Another possible problem is the slow increase of people's income in Georgia. This is especially true for the older population. How does your strategy ensure that customer satisfaction improves in all segments?
We try to ensure that it improves uniformly across all segments. We do not differentiate between our customers according to their age, although we do need to adopt an individual approach when it comes to communication. When we measure customer satisfaction, we do it for every single segment, and this most certainly includes the older generation, which forms a significant part of our client base.
Do you see the capital market as competition?
Not at all. Generally, the capital and credit markets complete rather than compete with one another. The more capital companies have, the more loans can be issued to them at lower risk. Thus, an effective and well-developed capital market ensures the sustainability of the banking sector. Unfortunately, the capital market in Georgia is not highly active. Only a few large firms have managed to attract capital with the help of foreign stock exchanges. Our capital market must overcome numerous challenges such as raising awareness among potential investors, improving the legislative mechanisms, increasing transparency of public reports, and much more.
Does the capital market increase access to cheaper money?
Capital is more expensive than credit. Logically, nobody will give you a loan if you do not invest your own money in your business. However, loans must be repaid before capital, which makes capital a riskier proposition, and therefore, more expensive. In Georgia, capital invested in Lari must be worth at least 17-20%. It is certainly not a cheap tool.
Is the depreciation of the Lari financially profitable for the banks?
A stable currency is considerably more advantageous to the banking sector and the economy. More than 55% of Georgia's credit portfolio is issued in foreign currency. This section of the portfolio increases in proportion to the depreciation of the Lari, but clients find it more difficult to make monthly payments if they receive their income in local currency. This results in an increase in overdue loans, and consequently in the bank's loan loss provisions, which in turn reduces the capital and future growth potential.
Is this a problem with regard to the predictability of doing business?
Currency stability is important in this regard. The investment climate needs relative stability in this area. Investors who come to Georgia put their trust in the Lari. They must be able to understand what might happen to the local currency.
Nevertheless, nobody has a specific mandate to keep the Lari stable. Investors cannot hold anybody to account…
The country as a whole has the mandate. The government and the NBG must each play their role. I repeat: Predictability is important to people who invest their money in Georgia and place their trust in the Lari. Fluctuations do not cause a problem in the short term. The main thing is to avoid this developing into a panic.
Are you talking about forecasts?
Precisely. These must be managed properly. Businesses and investors must be able to form adequate expectations. That is the main foundation of predictability.
What expectations do you set for yourself? For example, do you have a strategy document? We often hear about the importance of having short, medium, and long-term plans in this sector. We have already talked about the difficulties concerning predictability.
Liberty Bank has a long-term strategic development plan. Our intention to focus on people's needs rather than products is based precisely on this document. We are the bank of the people – a financial institution that serves people's families and their businesses. This means that ordinary people and SMEs make up our target client base. We want to be their first choice. Our objective is to make life easier for everyone.
If I am a customer and walk into a Liberty branch, how exactly will you make my life easier?
When I said that we must understand what drives people, I was basing that statement on a specific plan. More specifically, Liberty has accumulated a wealth of information that requires proper processing. Here at our bank, we have a strong team that has created digital channels and platforms, as well as special systems that allow this information to be processed quickly and easily. This process will allow us to better understand people's needs and wishes and create offers that are tailored to those needs. People who use our services must feel that we truly understand them.
Am I imagining this or are you trying to avoid using the term 'customer'? It seems you don't like this word.
I prefer to use the word 'people'. I have thought about this a lot. I will soon settle on my terminology, and I promise to share it with you.
We talk for more than an hour, and the interview comes to a natural close. We shake hands and agree that as soon as new Liberty takes a foothold, we will assess customer satisfaction on the pages of Forbes Georgia and examine closely the terminology used by Liberty Bank. The bank has already replaced the word 'pensioner' with the term 'senior person'. For me, this is already a sign that the new Liberty will have a better philosophy than the old one.
Leave a comment