The 31 year old Irakli Sarava traded Tbilisi for Dubai three years ago after he got a job offer to join one of the world's largest Insurance & annuity companies MetLife, Inc. (NYSE: MET) as Director of the Europe Middle East and Africa for efficiency programs. Forbes Georgia's Inge Snip speaks with him on skype while he's in New York setting up a new business venture consulting entrepreneurs, small and medium size businesses and major investors in the US and his home country.
It's difficult to judge who you are talking to when you are not meeting in person, but Irakli's simultaneously soft and energetic voice immediately strikes you as confident and humble. In fact, at the end of the interview he laughs and says that he spoke so much he hopes he didn't came across as pretentious. Quite the contrary. And that is commendable coming from a young professional who has achieved as much as he did.
With 10 year plus experience in finance, working in strategy operations and business development, Irakli's dream is to put Georgia on the global market by creating a bridge consultancy firm in New York, building long term strategies for entrepreneurs and investors in both countries. His dream is to develop Georgia into a hub for the former Soviet Union space. And long term planning is exactly what has driven himself throughout his own career.
"I started my first job when I was in university as International purchasing officer because I knew English well, but after one month my boss fired me," Irakli tells me, "It was a huge learning opportunity." His boss, who he had become close within only one month, had fired him because he knew Irakli would not be happy in the position he was given.
"He told me, 'You are an amazing brilliant guy, but every day when we meet you always talk about financial institutions and banks, how it excites you, and not what we are doing. I am firing you, and I am confident you will find a job,' that was on one hand heartbreaking to hear, but on the other hand ignited a drive in me," Irakli says about the experience.
Straight after that experience he spent two months applying to all the banks in Georgia hoping to get accepted somewhere. And Standard Bank and Bank of Georgia both offered the then 21 year old a job in sales.
"I learned that just taking a job you don't like, but only to make money is not the right way forward," and he sees this mentality on a large scale in his home country. "Don't postpone, trust your guts and follow your dream," he says, adding that he believes everyone has a talent for something, but that people need to work hard every day. "A survival job will take your entire life and 20 years are gone. As Einstein once said: "Everyone is a genius, but if you judge a fish on its ability to climb up a tree, it will live it's whole life believing it is stupid."
Not only studies are what kept Irakli occupied during university and after. A passion for music and singing got him in touch with Gigi Dedalamzishvili in 2007. Gigi's mother Tsitsi was at the time the conductor of the student music group at university of which Irakli had been part of.
"Tsitsi was for all of us our second mother, an amazing mother who raised us well," Irakli recalls the bright memories of that time. "And when Gigi started writing his own songs, we decided to form a band."
And that band has been one of Georgia's largest successes of all times: Mgzavrebi. Although Irakli and some other members officially left the band to spend more time on their other career, the group members are still like a family.
"In 2011 and 2012 we were shooting the movie Dream Town, and after that I realized that I could do it as a hobby and support them, but I couldn't be part of the core group anymore," Irakli tells me while he mentions he misses singing a lot. "Right now I only sing in the shower," the baritone adds laughingly.
As the saying goes, Irakli is a 'busy bee', and this is probably what has helped him significantly in his career. He was offered a job in 2011 at TBC bank to run the process development unit. The bank was struggling at the time with huge cues, with up to 20 minute waiting times. His job was to reduce the cues and simplify procedures, to innovate them. After he had made several small improvements, a global consulting firm came to the bank to offer them operational efficiency and sales boost consultancy, also known as lean transformation, Irakli explains me. And that was the first step in a global career for the Tbilisi born and bred business development expert.
"I immediately became friends with one of the consultants, they were really excited about the improvements we made over a year," Irakli tells me about that time. He kept in touch with the consultant and when he took a job at Metlife, his newly made friend asked Irakli to join him in an operating role, to do exactly the same kind of work as at TBC, but on a much larger scale.
But starting from zero and establishing yourself in a new country is quite challenging. The main difference, according to Irakli, is the culture of long term planning in Europe and Dubai. One example Irakli mentions is insurances, where in Georgia people hardly insure themselves, in Dubai and Europe people see it as an investment, he explains me. "People take out life insurances, health insurances because they want to ensure and insure their careers and retirement."
But after three years of learning and growing in business development on a global scale, Irakli had the nagging feeling that there was more he could do. Especially, more that he could mean for his home country's development.
Last summer, Irakli was back in Georgia for a quick summer holiday in September. While he was catching up with his old friend Beka Akhveldiani over coffee, he realized that they both had the same passion: to bring Georgia to the next level and connect it with the world's largest markets.
"Imagine you are standing on the road to hitchhike somewhere, but you don't have plan, then you just go where the cars are going," Irakli says about the mentality he has seen in Georgia, adding that he feels his countrymen sometimes lack a bit of patience, blaming it on a survival instinct.
"The way how you can succeed is based on art and science simultaneously. If you don't like what you are doing, you may not go anywhere," Irakli tells me, "but if you really like what you are doing, and you are passionate about it, and take a small step each day, you can do great things." and that is part of the philosophy driving his new venture.
And only a few months later, they have set up, together with their friend – the NYC based entrepreneur George Pertenava, a successful NYC based entrepreneur for over 14 years -their new venture called Capstone Prime Group.
According to Irakli, especially Georgia's financial sector has the ability to grow beyond the country's borders, but could benefit from people like him with global knowledge. "The financial institutions in Georgia grew extremely quickly, but in recent years it has slowed down a bit, and one of the ways forward is by acquiring new markets," Irakli says.
The aim of the company is to bridge the gap between investors and entrepreneurs. While initially George and Irakli will start taking on clients in the US, the plan is to move on to the Georgian market shortly after that and work closely with entrepreneurs and investors to train them how to scale their businesses, plan long term strategies, and how to trust each other to bring the Georgian economy to the next level. The Georgian branch will be headed by their friend Beka.
"It is scary to try something new," Irakli tells me, "But if you don't take risks you will not get anywhere either."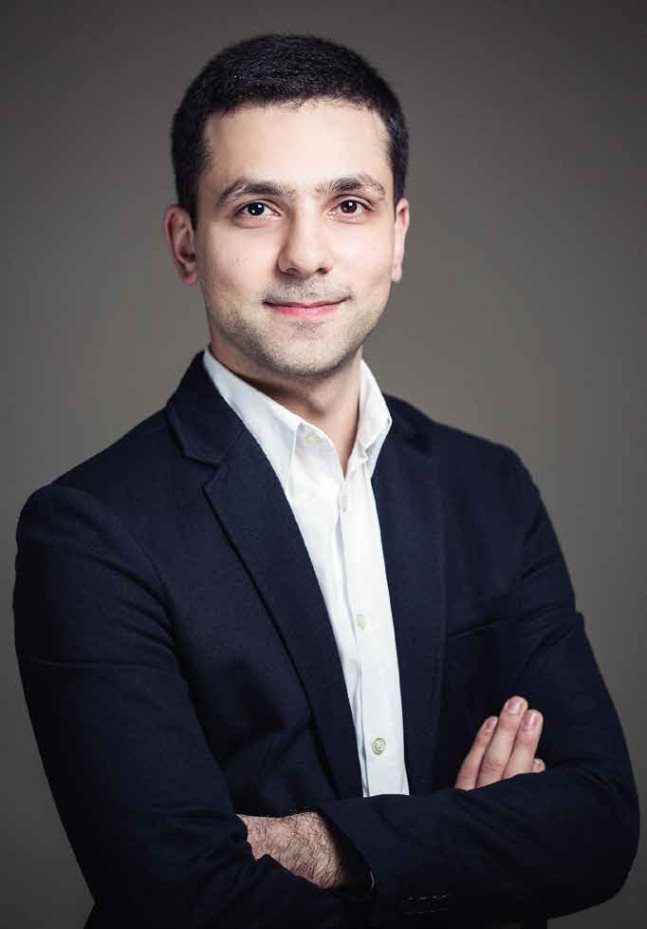 დატოვე კომენტარი