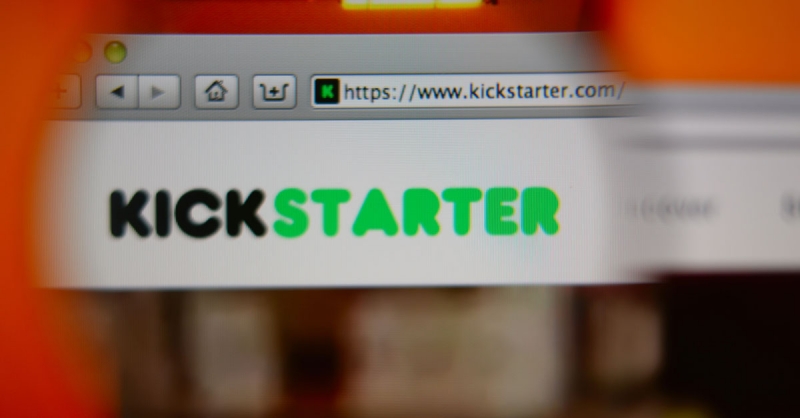 Kickstarter is a public-benefit corporation that helps creators get funding for their projects. Since its inception in 2009 it has raised over $3.4 billion for over 370,000 projects, over 140,000 of which have been successfully funded, that's about 35% success rate. Today I wanted to explore Kickstarter in numbers from 2009 through 2017.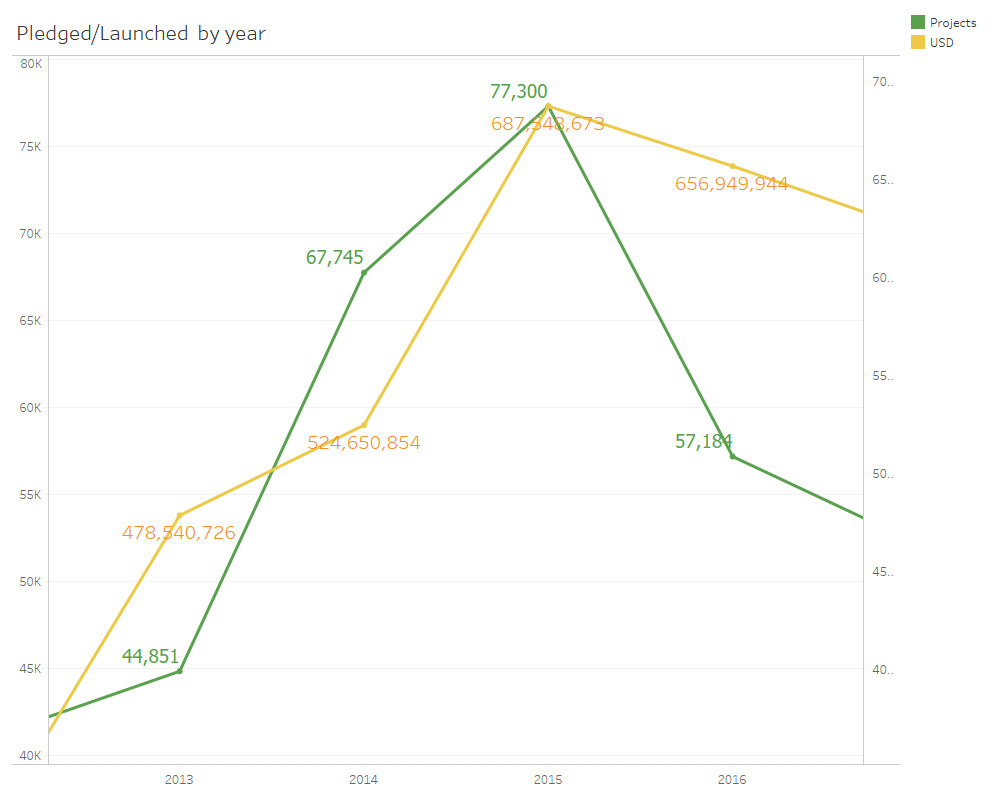 Kickstarter is worldwide, anyone from anywhere can submit their idea. The graph below shows the number of projects from top countries. First, it is worth to mention that most of these projects originate in the US with 292,000 coming from the States, that's about 90 projects per 100,000 people in the US. Almost 80,000 coming from the rest of the world, with UK in the lead (as GB) at 33,000 which amounts to 50 projects per 100,000 people.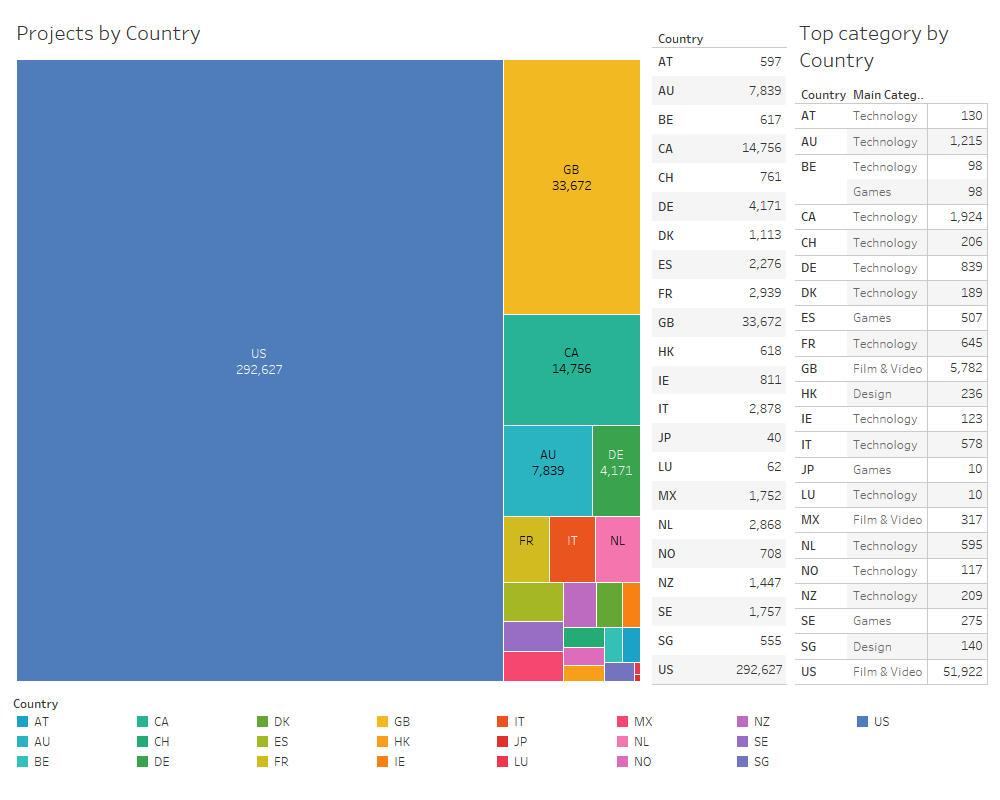 Kickstarter prides itself with the fact that is the best way to raise money for passion projects, so it is not surprising that the most popular project category is by far Film & Video with over 63,000 projects. The Film & Video category is filled with all kinds of independent film projects. The most backed Film & Video project is the Veronica Mars movie, it raised over $5 million from 91,000 backers. The movie was released in 2014, while it failed to recoup its budget from the box office, it was more successful with DVD/Blue-Ray sales. While Kickstarter may not be the best way to fund a wide release blockbuster, it is still an incredibly useful way to raise money for smaller, more niche projects.
On the other hand, most of the pledging goes to Games ($741m) and Design ($734m) with Technology coming in third ($688m). The most funded game is Kingdom Death: Monster 1.5, a board game which raised over $12 million, from 19,000 backers. That's on average $630 per backer, safe to assume some people really enjoy fantasy board games. On the other hand, the most backed game project, and the most backed project of all, is a card game Exploding Kittens. This project was backed by over 219, 000 people and raised $8.7M. The game is a "highly strategic kitty-powered version of Russian Roulette." When they say highly strategic, they mean it. There's 4 different categories of cards, each with different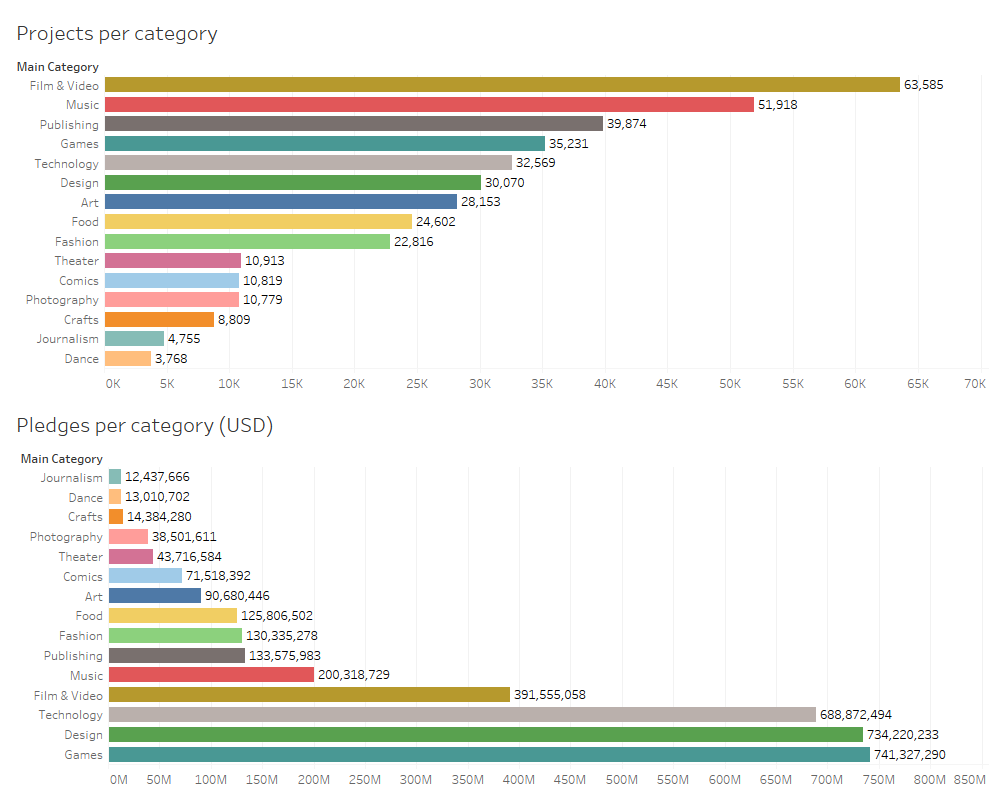 While Technology is only the third most funded category, it is home to the most funded Kickstarter project, the Pebble Time, a smartwatch. The project raised over $20M from 78 thousand backers. The original goal was only $500,000. Pebble 2, which followed about a year after Pebble Time, is the third most funded project, it raised $12M from 66 thousand backers, but only originally asked for $1M. And the very first Pebble watch, Pebble: E-paper watch is the 5th most funded project, it raised $10M from 68 thousand people, but only asked for $100,000. This one is also the most over-funded product of the three as it raised 10000% of the goal, compared to only 4000% and 1200% of Pebble Time and Pebble 2 respectively. So, if you're looking for an idea to post on Kickstarter, a smartwatch seems to be a safe bet if you're willing to compete with the tech giants.
There are new projects added to Kickstarter every day. In fact, since its inception late April 2009, there have been, on average, 122 projects added and $1.1 million pledged per day. So, if you have an idea it is probably worth posting, maybe yours will be one of the lucky 35%.