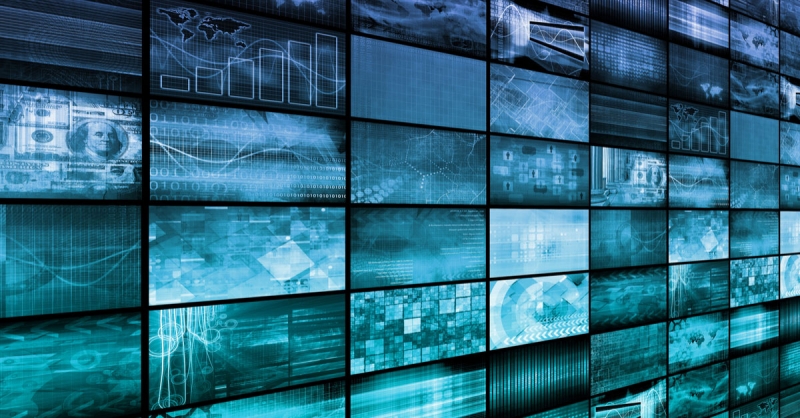 Watching TV has been a popular method of entertainment since its introduction in the 1940s. With a click of a button we can go from watching a news segment to watching a soap opera or a reality show all without leaving our couch. With the myriads of channels at our fingertips, the selection is vast and there's content targeted at everyone. But cable TV seems to have fallen out of favor. Why? It's simple, online streaming.
Starting January 2007, the customers of a DVD-by-mail rental service called Netflix could now find a new tab 'Watch Now' when they logged onto the provider's website. This new tab allowed customers to immediately stream movies right in their browsers, with some limitations of course and with only about 1,000 movies to choose from. This was the beginning of a revolution in home entertainment. Today Netflix has over 100 million monthly subscribers and over 4,500 titles. And Netflix isn't the only streaming service out there – Amazon Prime Video, HBO Now, Hulu, YouTube Red are just the big names in the industry with dozens more services available. Even Disney, which already owns a stake in Hulu, will have its own Disney brand streaming service starting in 2019 which will include Disney's existing vast library as well as upcoming releases like the sequel to 'Frozen' and 'Toy Story 4.'
But what is so great about streaming services? Convenience. Streaming services allow on-demand viewing of hundreds of different movies and TV shows. With cable TV you must wait for a specific time to catch a show, and good luck catching a rerun if you miss the original airing. Then you have to sit in front of the TV for the full duration and if you want to re-watch your best bet is to wait for the DVD release. And don't forget about the slew of commercials that take up most of the hour and interrupt your show right as the things are about to get interesting. With streaming, you don't have to deal with any of these, you can watch your shows when you want, where you want, with limited or no ads at all. There's also price. Streaming services cost $8-15 a month, a price of a cinema ticket. Unless you're in a hurry to catch the latest blockbuster, streaming is not only more convenient, but also a more financially sound investment in home entertainment. In 2015 on average each user spent 1.5 hours a day streaming Netflix, which is equivalent to going to the cinema once a day, every day, but only for $10 per month. Also, considering that the price of TV in the United States is about $100 per month, it comes as no surprise that 1 in 7 Americans have "cut the cord."
Beyond simple convenience, streaming services also offer original content as the part of the package. While in 2007 streaming may have started as an alternative way of watching TV shows that had left the air long time ago, today the industry is establishing itself as the main source of entertainment with original and exclusive content. More precisely, very well calculated and targeted original content. In 2013 Netflix premiered 'House of Cards' starring Kevin Spacey and Robin Wright, it became a huge hit and kicked off Netflix original programming. The idea for the show didn't come from thin air. The people at Netflix noticed that consumers who watched the original British version of 'House of Cards' also enjoyed Kevin Spacey movies, so they put the two together and unsurprisingly it worked – until Kevin Spacey fell out of favor. Just 3 years later, in 2016, Netflix released estimated 126 original films or shows, more than any other network. Netflix has already accumulated over 125 million subscribers worldwide, and in May 2018 it even briefly surpassed Disney in value with $151 billion market cap.

Netflix and Amazon spent billions of dollars on content with $6.3 billion and $4.5 billion respectively, and that amount only increased in 2018 with Netflix spending $8 billion on over 700 original projects, both for English and non-English speaking markets. Why are these companies so generously dropping billions on content? Well, because they know exactly what their consumers want as the online platform allows them to gather precise information about what consumers enjoy specifically. While TV networks always had to rely on Nielsen ratings to measure success of their shows, online platforms can see every single customer's activity and are able to recognize various trends among their users to make successful shows. Case in point, At the 2017 Emmys, Netflix had 91 nominations across all its shows, surpassed only by HBOs 111. Even brand-new shows from Netflix and Hulu such as 'Stranger Things,' which managed to get 19 Emmy nominations, and 'The Handmaid's Tale,' which garnered 13 Emmy nominations, became hits in their debut seasons. Knowing exactly what consumers want makes it easier to producer just that. It does not seem surprising that streaming is becoming dominant home entertainment when it offers so much for so little. However, the industry is not without its issues, content exclusivity is slowly becoming a problem.
One of the early appeals of streaming was that you had everything in one place at your fingertips, but recently this feature has been eliminated. When Netflix started out in 2007, the true value of online streaming was unknown, so it was able to license shows at a low price. However, recently the companies have realized how much appetite there is for online streaming in the market and instead of syndication, they have decided to tap into streaming themselves. Between 2012 and 2016 Netflix library decreased by 40% as licensing became more expensive or unavailable. So, instead, the streaming services decided to produce their own exclusive original content. While this led to creation of some high-quality content, it didn't come without its drawback. Exclusivity means that if the consumers want to watch 'Orange is the new black,' 'Mozart in the Jungle,' and 'The Handmaid's Tale' they must subscribe to Netflix, Amazon, and Hulu and pay full price for all three services even if they do not watch any other content. Now that Disney has decided to join the game, it is planning on ending its licensing deal with Netflix, and consumers will have to subscribe to Disney's service if they want to watch any Disney content. The hook for the streaming industry has recently changed from 'subscribe to stream all these different shows and movies on [Service]' to 'subscribe to watch [Service] original content.' While this shift is not bad per se, it has led to some of the best TV content, it does make home entertainment more expensive and less convenient. However, it is interesting to see how this industry pans out. These entertainment giants aren't going anywhere, quite the contrary, they are on their way of dominating the industry. However, the niche for cheap and convenient home entertainment is slowly becoming unfilled and it begs the question, what will come around to fix it?