I'm results-driven and detail-oriented IT Project Manager with a demonstrated history of working on international projects, higher education in business administration along
with geeky interest in computer science.
Short guide for better remote working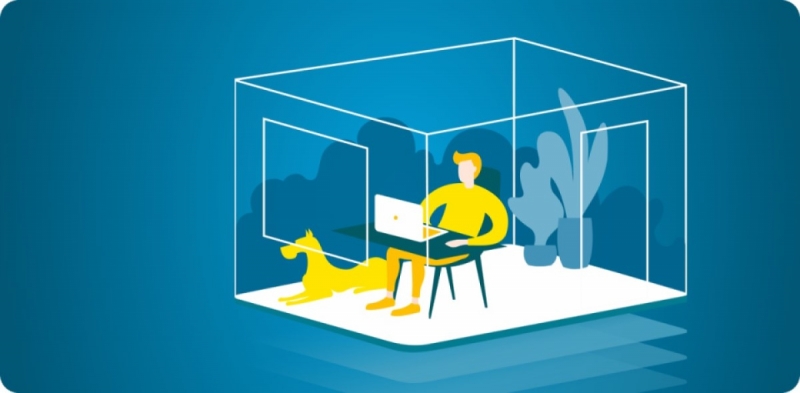 Remote work is not new, there are tons of organizations allowing their employees to work from home. In fact, in the last decade, the number of such organizations has dramatically increased. But COVID-19 has forced traditional 'office' organizations to move to remote working without preparation.
Fact that your organization is able to continue working remotely rather than shutting down for a while is already a good scenario, but assuring that you are doing everything 'properly' can make you well prepared to switch to remote work in future or make this period of the pandemic as efficient as possible.
Here are tips for better remote working:
Trust
If you are a manager or supervisor who likes to know what their employees are doing every second of their work time, just forget it. Micromanagement is not an option during remote work and it is the perfect time to build trust.
Focus on deliverables and deadlines that your employees should deliver to you and do not think about how, when, and where the task was completed.
Communication and collaboration
Communication is the key. An organization should have a strategy, which means it should clearly define which communications channels it will use, of course, an email will still be an option for the formal letters and communication with the client, but it is not fit for internal communications. Instead, applications like Skype, Slack, MS Teams can be practical as they ensure instant communication.
Another part of the strategy is video and voice calls over texting. Group meetings and discussions can be exhausting through text messaging, that is why video and voice calling are preferable, in addition, screen sharing and presentation mode can add up to benefits.
An office is a social place, where team members talk and discuss different topics apart from work. At home, people should not feel isolated. Still having a chance of random chatting and discussions makes work from home less stressful. Companies can create a live channel(s), (for example with Google Meet) for employees to join whenever they want and talk about whatever they want.
Flexibility
In the office environment, everyone has the same working conditions, but unfortunately, not everyone's house can transform into the home office easily. Team leaders and managers should recognize that some people will want to stick to their regular schedule from 9 to 5 with fixed break time, while others will prefer flexible hours. As long as deadlines are met and deliverables received employees should be allowed to choose flexible hours for work.
Despite flexibility virtual office hours and schedules should exist, for example for morning meetings, which brings us to the next topic, updates.
Update
Even if each employee separately gets the job done, the entire team or organization should be on the same page, this ensures that vision of the project or the product is not lost.
The following can be reached easily by 10 or 15 minutes morning or evening meetings where everyone explains what they are working on and what problems they are facing. Learn more about daily stand-up meetings.
Software
Managing high volume projects is almost impossible without software, but managing even the smallest projects can get tougher without proper tools. Fortunately, there exist free and paid versions of web-based software that will help manage multiple projects, team members, deadlines, issues and etc remotely, no matter what kind of business you do. Read how to use free project management software for any type of business.
Environment
Pandemic is a situation some of us never imagined, some people have never worked from home and maybe they even do not like it. Companies cannot redesign and redecorate employees' homes for remote working, but the least they can do is to help them create a proper environment. As simple as providing them with the external microphones or keyboards can make a person feel that the company cares about its employees.
Managing a team remotely can be challenging, but taking these six things into account will allow organizations to create an effective and productive environment that will last during this pandemic and beyond.