Headquartered in Dublin, Ireland, Paddy Power Betfair is a leading bookmaking firm and is listed on the LSE and is a constituent of the FTSE 100 Index.

Last year the gambling giant brought in revenue of over 2.1 billion euros. The company appointed a new CEO, Peter Jackson, in January of 2018. Jackson has already built an impressive resume. At the young age of 43, he has been the CEO of three companies – Travelex, Worldpay UK, and the Director of Banco Santander UK group. Since he has taken over the leadership role at Paddy Power Betfair, the company has acquired 61% of FanDuel in America and a controlling stake in Adjarabet, totalling 116 million euros, and making Paddy Power Betfair the largest investor in Georgia. The expansion of business in Georgia fits Paddy Power Betfair's strategy well and places them in one of the leading positions on the regulated market.
Jackson has kindly accepted our request to be interviewed by Forbes Georgia and has invited us to the "Power Tower" in Dublin. Like many offices today, it is simple and modern, and full of open spaces. To facilitate better communication between the staff and management, the CEO's office is located on the first floor of the massive building. A blue bicycle sits in the corner of the room and is not something one would expect to see when walking into a CEO's office. The new and changing culture of business and society is very well captured here. In order to adhere to a healthy lifestyle, avoid the morning traffic and to include some exercise into his busy schedule, Peter prefers to cycle to work and his decision for the office location highlights the open culture of the company and shows that he is easily approachable by all his employees.
After engaging in some interesting banter about Georgia and its famous hospitality and discussing his excitement about doing business here, we eventually delved into the topic at hand – Paddy Power Betfair's recent acquisition and Jackson's views on the gambling industry.
You recently acquired a 51% stake in Adjarabet and you are planning to acquire the remaining 49% over the next three years. What do you expect to change in this time and why didn't you acquire a 100% stake in the company straight away?
It is not an unusual strategy to pursue and it is very similar to what we have done in Australia and the United States. It gives us opportunity to go into the market, learn about the market and in the meantime work with a local partner.
So you are uncertain whether you will acquire the rest of Adjarabet? Does it depend on how you like the environment?
Yes, it will depend on how we work together and the vibe we will bring.
How did you find the business environment in Georgia? What made you decide to invest here?
As part of our strategy we were interested in investing in regulated markets that have leadership positions. That's how we identified this opportunity in Georgia. From the FDI perspective we prefer the market to be very friendly. We have done the largest transaction in Georgia, which is great to know. So far we have been very pleased from what we found. Also, we wanted to make sure that we received support from the government, to get on with things like visas, and people getting in and out of the country. Fortunately, we are receiving great support in this respect.
That is lovely to hear. How did you find the regulations with regard to the gambling industry in comparison to other countries?
It is very difficult to draw direct comparisons, as the context is different in each country. We are very pleased with the relationship that Adjarabet has with the local regulators.
Are you planning to make any changes to the company as far as day-to-day operations are concerned, or you will keep everything as it is?
I can say "gamarjoba", which is hello in Georgian and not many of my colleagues can say any more than that. Who are we to try and tell the team in Georgia, who knows how the Georgian market works and what to do on the ground. We have a great team, Archil (Kakhidze) who runs the business is doing a tremendous job. We are very proud of him and the team. We will support them with everything we can and we have to succeed in the local market, but ultimately, we will empower them to have greater success in the market.
In Georgia, Adjarabet also operates lend casinos and Paddy Power Betfair is mainly concentrating on online betting. Will you be continuing the heritage and operate a lend business in Georgia?
You are right, we are good in online business and it's been one of our strongest areas. We also have strength in retailI am very proud of what my team does in that sphere. We have 650 shops operating across Ireland and the UK and typically our shops are much more successful than our competitors. We are very good in operating retail units, so we have a lot of expertise in that. The extent to which we keep retail units in place is part of our licensing obligations which we do in Georgia, and we are very comfortable with that.
Georgia has a very good tax system, as the operation and maintenance costs are low. From Georgia you have the chance to expand your operations to Armenia. Would you consider opening regional offices in Georgia and run the company from there?
We have offices in many areas all over the world. We have extensive operations and we employee thousands of people. We are most interested going where the talent is. There is clearly a lot of talent in Georgia. I have been very pleased with what I saw when I was there. It would be crazy not to leverage those skills and capabilities across organizations.
Crystalbet was recently acquired by GVC. Would you regard them as your main competitors in Georgia?
There are some very good and successful businesses on the local market. Crystalbet is clearly a business that has been doing very well. Other international companies own other businesses. We will never be complacent. Ultimately you have to focus on the right thing for your customer and if you deliver great products to your customer, that's how you can keep growing and be successful.
When I was reading the information about Paddy Power Betfair, one of the things that caught my attention was that the company always expands with the M&A strategy. What is the reasoning behind that?
Paddy Power Betfair has been very successful in various countries around the world. Paddy Power and Betfair came together at the beginning of 2016 and since then, we have acquired many businesses, including Adjarabet in Georgia. We do have a strategy of wanting to grow our business organically, but there are certain markets where organic would never get us there. Georgia is a good example of that. We would never ever be able to grow to the same marketing positions we hold now.
What criteria do you use when deciding which country to expand in? When making this decision does the company also look at the competitors and the possible companies for acquisitions?
I think we have been pretty clear with our strategy. We want to reinforce our core markets in Ireland, the UK and Australia. Paddy Power Betfair operates in hundreds of markets around the world and we have to insure that Paddy Power Betfair will continue to grow in these markets. We will be launching new languages, new payment functions, differential pricing and localization to support the company's business. The second part is to concentrate on the US and take advantage of opportunities in America. The third part is taking up premium positions in other regulated markets – of course we evaluate them and we look at the competitors and what value we can bring from them.
Because consumer data is becoming a key asset to a successful business, the quest to protect it and obtain it fairly becomes more and more important. Georgia is one of the leaders in providing blockchain technology. What are your thoughts on incorporating blockchain in the Paddy Power Betfair business model?
We are obviously exposed to a lot of personal information as any online business is. We comply with all the General Data Protection Regulations, which ensures that our customers' payment data is well protected. Indeed there are some great things that blockchain technology can do. I am not sure yet that blockchain is able to operate at the types of speed and volume that we see in our business however.
According to the World Bank, Georgia is one of the largest bitcoin mining countries in the world and offers business-oriented regulations and a free economic zone for developing bitcoins. We have seen the rise of digital currency and nearly the creation of the Bitcoin bubble. Do you plan to implement digital currency in the business?
We have to be flexible and make sure we support the full range of payment capabilities that our customers want to use. So far we don't see huge demand from our customers to use Bitcoin. Some of our competitors have looked at it. I think so far this is not going mainstream. For that reason we are not looking to introduce it.
What influence will new inventions in disruptive and soft technology have on the development of the gambling industry?
I think there are some interesting questions like e-sports. We have historically been a very innovative business. We have launched cash out, I hope if there are great innovations to get behind we will be there.
How do you support entrepreneurship and encourage R&D in the company?
Ultimately it is about making sure that we are consumer-centric and focused on delivering what our customer wants. Sometimes it means you have to develop and deliver the problems that you could not before and now you have to solve them.
What are the most important aspects of the gambling industry as it relates to achieving and sustaining a competitive advantage? Is it the protection of intellectual property, user friendliness or simplifying the process of playing the game and to place bets?
Our experience in various markets all over the world is to have a good quality product. That means different things in different markets and with different brands. For the Paddy Power Betfair brand it is about offering a product that is very easy to use, one that is fast and one that people can find information on what they want to bet quickly. That is also very true in Georgia for Adjarabet.
In general, the trend in society is that everyone strives to adopt a healthier lifestyle. For example, quitting smoking, drinking less and getting rid of toxic addictive habits. Does this changing lifestyle impact the gambling industry as well?
We provide entertainment for millions of customers around the world. There are people who say: don't drink too much, just a glass of wine, exercise every day. There are some people who find themselves addicted to gambling, the same way as some people drink too much or eat too much. Moderation is important.
Do you have any prevention mechanisms to spot addicted gamblers?
We monitor a large number of attributes to identify consumers who we think are at risk. We do intervene when we see customers who have gambling problems. And if they are at risk we make sure to support them by chat and talking to them via email or phone.
What are the main challenges of the gambling industry?
One of the biggest developments in the gambling industry is the opening of regulations for sports betting in America. The size of the American market is large. Everything is big in America, so from a geographical perspective it is one of the arising opportunities. Gambling is a fascinating industry. Only 10% of global gambling is online, so there is a huge runway of opportunities for people to enjoy betting online and enjoy gambling in a safe environment. Hopefully we will be there to help them.
Georgian society is very much politicized, so the chance to place bets on politics and win money will be of high interest. Paddy Power Betfair made a bet during the 2016 US Presidential Election between Hillary Clinton and Donald Trump. How you define the odds for one side or the other?
In the same way we price a football match or horse racing. It is the same in politics, you have to lean for one side or the other, weather you think Hillary Clinton or Donald Trump will win. And sometimes you get it right and sometimes you get it wrong.
Peter your biography is fascinating. For someone of only 43 years of age, you have already been the CEO of three companies. How did you achieve that?
Hard work and luck. The harder you work the luckier you get.
What do you think are the most required skills in the market today?
Being able to sleep on the plane is important. I think there is a simple formula: you have to have clarity of where you are going, communicate that over the business so that everyone understands it and a great team that will eventually get you there.
And lastly, how did you enjoy your trip to Georgia?
It is a beautiful country. Tbilisi is a fantastic city. I was blown away by how pretty it is. I went running there as I do everywhere. It was stunning. The food and wine were great. I am looking forward to spending more time there.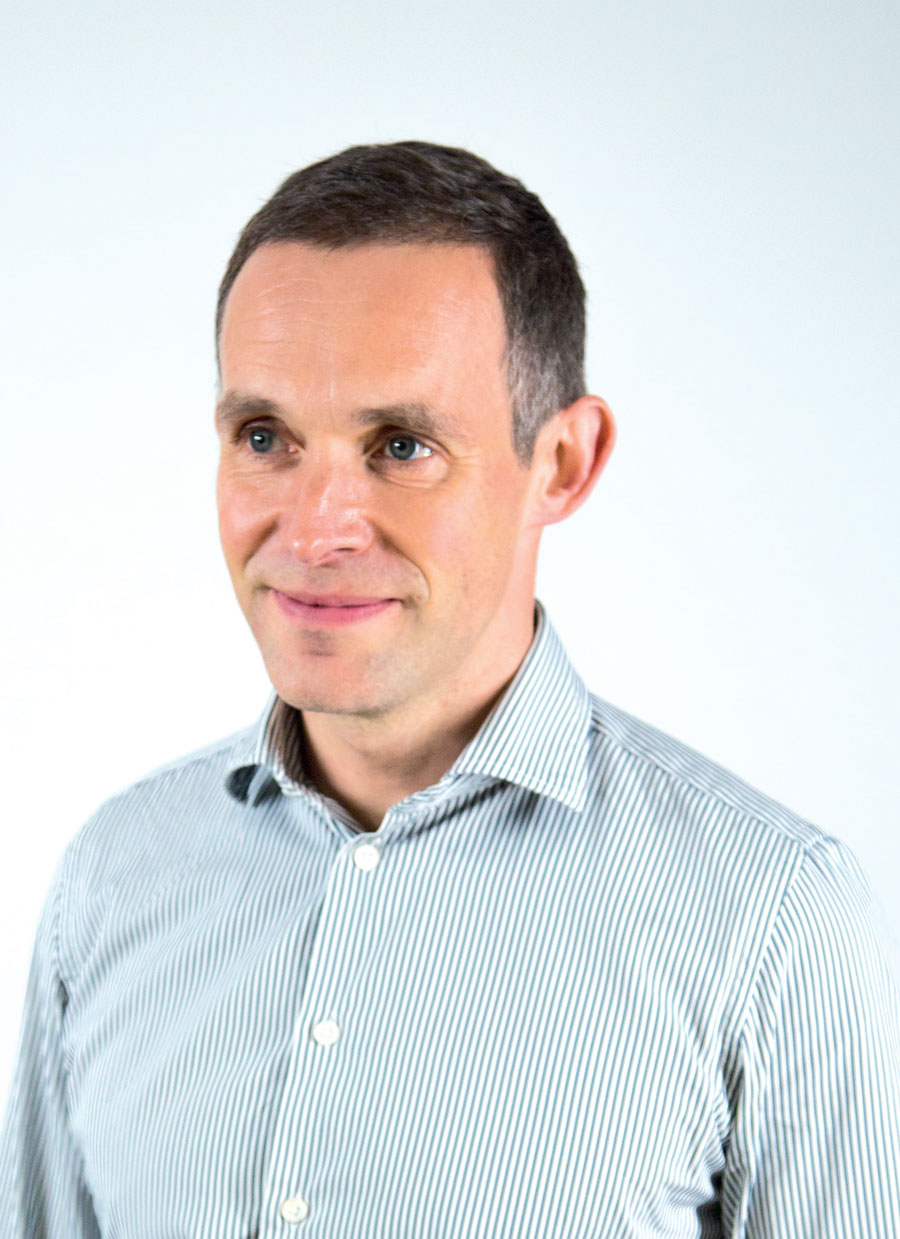 დატოვე კომენტარი