On the 7th, 8th and 9th June, Tbilisi became an epicenter for discussion of important economic issues and the sharing of international experiences on the topic of business. Mercedes-Benz Business Week was held in Georgia for the first time and it was aimed at supporting business development in the region, as well as actively integrating foreign investors in the process.

The list of the guests was impressive, bringing together around 500 guests who are important members of administrative structures, foreign investors, representatives of accredited diplomatic corps in Georgia and other figures in the business sector. The event was organized by Bene Exclusive and Mercedes Center Tbilisi.
The guests of the event had access to comprehensive information about almost every sector, they were guided through the materials by both Georgian and international speakers (such as Ilkhomjon Fayziev, regional manager for eastern Europe of Mercedes-Benz Daimler; Utz Rachner, sales and marketing head of Daimler and Andriy Fedoriv, a famous Ukrainian marketing expert manager and speaker who is known as one of the fathers of branding).
After one and a half years of preparation, the event was a big success. Forbes Georgia spoke with the founder of Bene Group – Bene Basilia – about how the idea of the event was born and what we can expect from his company.
When and how did you become interested in luxury transportation services? What was the market like and how has it changed?
Bene Group provides international logistic services. Our experience and close international links enable us to offer the fastest, most comfortable, high quality and safest services in logistics. At a certain point, we needed to diversify the business; we needed growth; however, we didn't want to deviate from our main focus. As you are aware, Georgia is visited by more than 6 million international travelers annually. This country is a cultural hub. Naturally guests require food services, including transportation. Our country wasn't able to offer this. This is why we launched the project Bene Exclusive in 2017, which offers clients full transportation services using the latest cars. The market was in quite a bad condition, there were no standards. No attention was given to the service, safety, quality of the car, the driver's appearance or etiquette. The only thing that mattered was price. We saw the importance of development in this direction and started thinking about how to do it. We are very attentive to service quality, insurance and other components in logistics. So, we chose the luxury transportation space, where we have created high standards, which have been further adapted by other companies. We haven't conducted any surveys, we didn't make any financial plans, we just followed our dream.
How was the idea of the first major networking project, Networking Georgia, born?
Networking events are an international trend, which wasn't developed in Georgia, except for corporate networking, which mainly implied companies' and their clients' networking, by means of team building. It's not news that a wide social circle and diverse contracts are the most important parts of becoming successful. Following this, we thought that this topic would be especially interesting, as the market is closed, it's difficult to make new connections and arrange B2B meetings. We have attempted to follow the global trend and simultaneously create an innovative project, the main aim of which is support of business development by the means of exchanging contacts, ideas and experience. We took a risk and we succeeded.
What impact did it have on Bene Exclusive and its further development?
As for B2B meetings and contacts in general, we have gained new contacts, however, not as much as our guests, as we were the organizers of the event and couldn't give much attention to the contact exchange aspect. As for the publicity, it unquestionably had a great impact. The latest success of Bene Exclusive, Mercedes-Benz Business Week, was held in Georgia for the first time… Mercedes-Benz Business Week was one of our dreams. We wanted to create something that would be associated with a huge brand as well as to create a platform that would be held for the first time worldwide. We didn't want to imitate or take examples from existing projects. Therefore, we created this format, filled with many interesting activities and some entertainment. Our main goal was to create a global brand, which would put Georgia on the international business map. It was the first time that Mercedes-Benz has approved and coorganized a branded business week. Bene Exclusive gained exclusive permission to organize the event. We made history, which will be without a doubt developed on the international market.
Are business events the new direction for the company? What benefits will the company gain and what will be the advantages for Bene Exclusive?
Of course, business events are our new direction. This will bring a new platform not only for Bene Exclusive, but also for our partners and non-partner companies, as well as startups; they will be given opportunity to let their voices be heard in Georgia and beyond its borders. Collaboration with Georgian and foreign brands is very important for any local company. All in all, the biggest benefit for Bene Exclusive is reaching its target client base, which is not easily reachable.
Tell us about your future projects.
Our plans are connected to the development of the luxury market. Tourism is also very important, especially incoming business touring, which we have established through our events. We have one more dream: the establishment and development of electric vehicles in Georgia.
To conclude, what is the prerequisite for success in business?
In business and in life, it's important to follow your dream and success will inevitably come.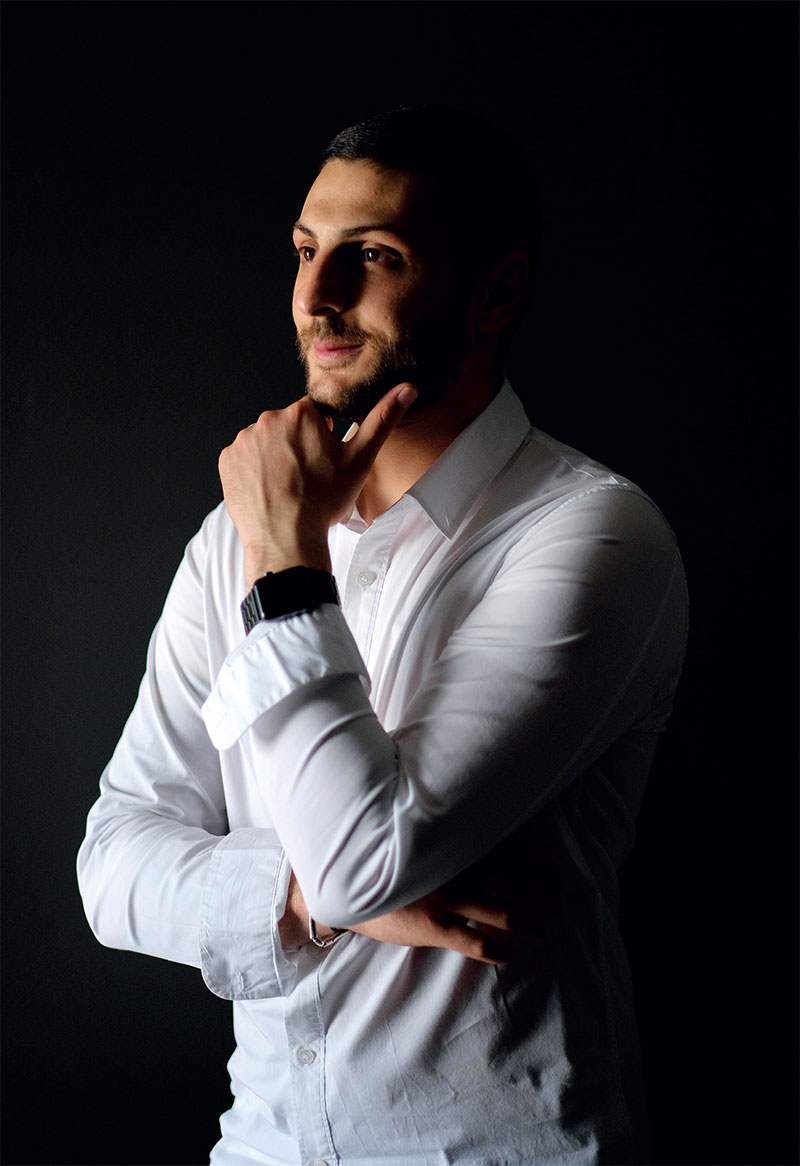 დატოვე კომენტარი