Alliance Group, Georgia's leading construction developer known for bringing world-renowned international hotel brands to Georgia's real estate market, once again received global recognition when it received the International Arch of Europe (IAE) Award for Quality and Technology in the GOLD category. The International Arch of Europe Convention Award 2017, organized by Business Initiative Directions Group (BID), was held June 30-July 1 in Frankfurt, Germany. The BID Quality Award is a mark of excellence achieved by organizations which, in the philosophy of continuous improvement, have become drivers of innovation. Alliance Group was the only construction developer from Georgia represented and awarded at the 30th Annual International Arch of Europe Convention Award. Forbes Georgia interviewed Akaki Songulia, the General Director and co-founder of Alliance Group to learn more about the company.
Receiving such a prestigious award is impressive. What does this high-level international recognition mean for a Georgian developer?
All projects by Alliance Group meet European standards. Our partners are world-renowned international companies. The IAE award represents additional global recognition for us. Alliance Group is known for its partnership with top global hotel industry giants. We have a long and impressive list of international awards and prizes. Just in the last six months, our company has received three world-class awards. Three months ago, most of the awards were received at prestigious international real estate event called Home Overseas 2017. Three months earlier we received an award from Easter Europe Real Estate Forum & Project Awards (EEA Awards) Organizers.
The international recognition of Alliance Group means getting the word out about the existence of quality hotels and accommodations in Georgia, which boosts foreign interest in the country both in terms of tourism and investment opportunities. Currently, we are working with Marriott International and Wyndham Hotel Group, these are the world's largest hotel networks and they are developing their luxury brands in Georgia in partnership with Alliance Group.
How large-scale and ambitious are the current projects Alliance Group is developing with its international partners?
We have three ongoing game-changing projects: Alliance Highline, located in the heart of the capital city Tbilisi; Alliance Palace, situated in the sunny seaside town of Batumi, and Alliance Resort, located in Goderdzi pass, in the Adjara highland region. The future is all about innovation and innovation is what we offer to Alliance Highline residential property owners, the unique multifunctional complex located in the prestigious Vake district. The tallest tower of the three-skyscraper complex is a residential building, while the two lower towers feature a Wyndham Garden Hotel and apartments
The other hotel we're developing together with the hotel giant is Alliance Resort, where Wyndham Hotel Group brings its Ramada, the fastest-growing hotel brand in Europe. Another global player in hotel industry Alliance Group has a partnership with is Marriott International. In Batumi, we're building Alliance Palace, a41story multifunctional complex where the first five floors will be occupied by Courtyard Marriott Hotel and the upper floors will feature premium-class apartments .Alliance Group properties are run by an international professional Swiss hotel management company called Sophos Hotels SA.
How much has Alliance Group invested in Georgia's real estate sector so far and how impressive are the figures of the current projects?
Since 2005, Alliance Group has built more than 20 large-scale residential complexes and aparthotels, 5,000 apartments in total, covering more than 1,200,000 m2 of construction area. Most of the projects in our company's portfolio are located in Batumi. Over the last 12 years, Alliance Group has invested $200 million in Georgia's real estate sector. We are investing $130 million in the three current projects.
Alliance Group and its international partners… how did the story started?
The story started in 2015, when we saw that the property market in Adjara was saturated with apartment hotels, the concept which actually was brought to Georgia by our company earlier in 2011. We knew something new had to be offered to potential investors. Consumers always choose products that are familiar to them. So, to attract new customers to a new market, we started looking for a renowned international hotel brand. In less than a year after making that strategic decision, Alliance Group signed a franchise agreement with Marriott international and started building a multifunctional complex – the Alliance Palace. We were the first construction developer in Georgia to bring an international brand into aparthotel development. We based the Alliance Palace project on a three-part business model. But first Courtyard by Marriott was brought into the concept and development. The other hotel giant, also our strategic partner, as I already mentioned, is Wyndham Hotel Group. Together with the world's largest hotel company, we set an even more ambitious task. In the Alliance Highline multifunctional complex we added residential properties to the hotel and an apartment concept. Bringing Wyndham Garden to Chavchavadze Avenue will turn Vake into Tbilisi's new tourism center. Ramada Ski Resort Goderdzi, the other project Alliance Group is developing with Wyndham Hotel Group, is also unique, as its location is amazing. Foreigners expect Goderdzi ski resort to become a best alternative to the Swiss Alps.
From a real estate hotel development business perspective, how would you assess Georgia's tourism potential?
Tourism is Georgia's asset. For those with an interest in hospitality and leisure real estate investments, it is important to know that according to the International Visitors' Report from the Georgian National Tourism Administration (GNTA), international arrivals to Georgia have been growing year-on-year. In 2011, there were 2.8 million in-bound visitors, and in 2016, this number exceeded 6 million, which represents growth of 225 percent.
Again, with our international partner, we have news in the tourism direction as well. The Alliance Group recently founded the Alliance Privilege Club, a shared-vacation ownership product. We turned to RCI to investigate several business models. The Alliance Privilege Club is now in negotiations for a proposed agreement that will be another first for Georgia in bringing an international vacation exchange hospitality product into the country. When we finalize our agreement with RCI, the world's largest vacation exchange services provider with more than 4,000 affiliated resorts in its exchange program and 3.8 million members, the vacation exchange company will add Georgia to its own destination map. Such a move has the potential to transform the vacation industry of a small but fabulous country. Georgian citizens will have the opportunity to enjoy the unique lifestyle benefits of shared-holiday ownerships and rest in 4,000 resorts worldwide by only purchasing 1 property in Alliance Group projects, starting in the summer of 2018.
Philip Andreopoulos, Vice President for Franchise Support Europe at Marriott International:
"Maintaining the integrity of our brands is important to us. Therefore, selecting the right partner was a key component of this deal. We need to ensure that our customers get the right brand experience in a safe and professional environment. Our Franchise partner needs to be sophisticated enough to run our hotels whilst realizing their economic aspirations. As for us, we like to make certain that we are working with people who share our values for hospitality, customer service, and investment in people. The Alliance Group meets all these requirements. Therefore, it has the makings of a very good partnership."
Sergey Egorov, Director of Development, Russia & CIS at Wyndham Hotel Group:
"Alliance Group develops construction projects with high standards and this is what attracts us about them. All the projects implemented by this Georgian construction developer are distinguished with exclusive architecture. This group always chooses the best partners in all directions, just like we do. 20 years of strategic partnership is long-term, we have relied on our business cooperation with Alliance Group for two decades."
Dimitris Manikis, RCI Vice President of Business Development for Europe, the Middle East, and Africa:
"The Alliance Group has longevity in its operation, being founded in 2005 and having invested more than $200 million in a range of ventures over the past 11 years. This speaks to its reliability and tells us that this is a company we can trust. The Alliance Group also has much experience in property valuation and asset management – it knows a good real estate opportunity when it comes along – and its local market knowledge and expertise in Georgia is what shared-vacation ownership operators need in a business partner."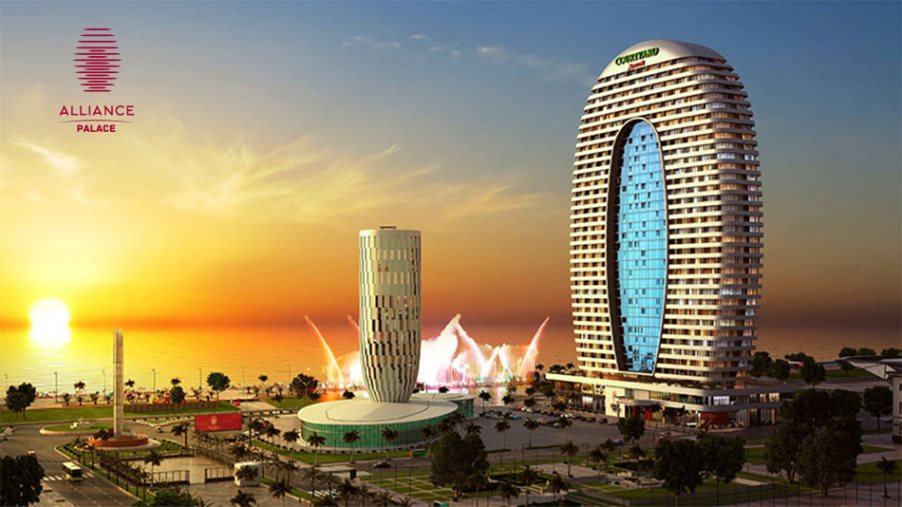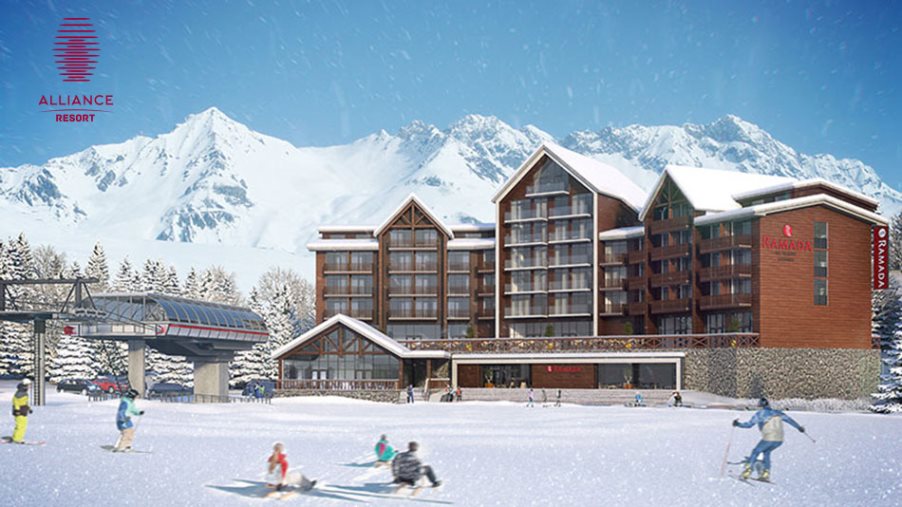 დატოვე კომენტარი