Ireland - Europe's post-Brexit shining star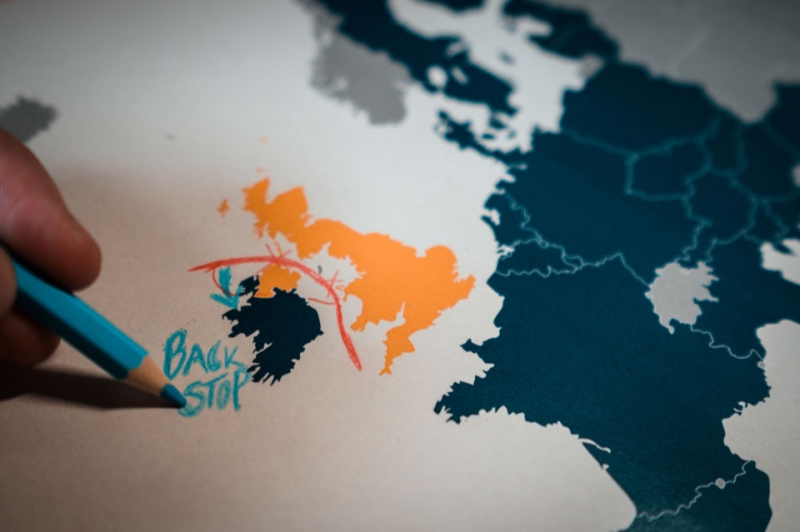 Brexit is taking place on 29th of March, with the UK leaving EU. As negotiations are still going on it is most probable that Theresa May will insist on members of Parliament to support her deal with vote for May's deal taking place on 12th March in London. While it has been 2 years that politicians have been struggling to come up with the final document on Brexit, businesses have been thinking on managing their operations in post-Brexit environment. Another battle has begun among the European countries to become home for those multinational corporations leaving UK, great opportunities have arisen for Frankfurt and Paris to take on London's position in world's financial markets. But one of the smallest countries among 27 EU members and which is not even connected by lend to the rest of Europe, a small island in the Atlantic Ocean-Ireland is one of the countries that will mostly enjoy the great opportunities arising after Brexit. Ireland will remain the only English-speaking common-law jurisdiction fully integrated into the European legal order.
Common law has been widely preferred among organisations to deal with their commercial activity. Today, UK is the second largest country for dealing with international arbitrage. The London Court of International Arbitration is a leading international institution for the resolution of commercial disputes. It offers flexible, efficient and impartial administration of arbitration, regardless of the location and under any law system. After Brexit, there is a high probability that the English court ruling will not be implied in the EU. Irish politicians have already announced that Dublin Dispute Resolution center is actively working to become the first choice venue for PCA (Permanent court of arbitration). Taking on the position of second largest country for rulings of high level international arbitration, will have a positive spin-off effect of further increasing FDI in Ireland.
Ireland is on track to become Europe's tech capital and Brexit will only facilitate Irish success. Ireland has a long lasting reputation in attracting FDI. For years it has been attracting the greatest tech companies and pooling most talented employees and became home to 8 out of 10 global software companies, 9 out of 10 US technology companies, top 3 global enterprise software companies and 4 out of 5 IT service companies. Irish ICT sector is employing 37,000 people and making 35 billion euros profit on exporting their product and services. For instance, Airbnb has announced to expand their operations in Ireland by doubling their workforce. Facebook is further expanding creating 5,000 new jobs. One may think there is nothing left for Ireland to improve in IT sector but moving on further Ireland is now on track of becoming a leading regulatory technology hub after Brexit. Brexit presents an opportunity for Ireland to become Europe's R&D hub across IT, fintech, pharmaceuticals and medtech, drawing on its heritage in these sectors and a highly trained workforce.
As banks are preparing for the worst case no deal Brexit scenario Dublin is emerging as the top destination for becoming their EMEA headquarters, outperforming Paris and Frankfurt. With 21 finance firms out of 59 starting to move their operations to Dublin. Bank of America announced it will move $50billion worth of assets to Dublin making it a European headquarter. Barclays that is UK leading bank will become the largest bank in Ireland by moving $250 billion worth of assets to Dublin.
Ireland and the UK will use Backstop agreement to have more time on transition period and solve a problem with EU and non-EU governing regulations on a small island. As up to today, even though Northern Ireland was under British jurisdiction, many organisations were shared among the two, e.g Irish rugby federation and the Irish tourist agency has been one for both Republic of Ireland and Northern Ireland. The island was enjoying an open border since Good Friday agreement. Although Ireland is facing some uncertainties with Brexit, the future is bright for Ireland doing its best to capitalise on opportunities arising from post-Brexit Ireland. Becoming Europe's post-Brexit shining star.