"Rompetrol Georgia" has a new general manager. Giorgiy Aiozba, who has many years of experience in the oil industry, started working on this position in February. The interview with new manager about the company development plans, vision and expectations, was recorded by Forbes Georgia.
Mr. Giorgiy, will you tell us about your way to "Rompetrol?"
I went through quite difficult and interesting career stages on my way to Rompetrol. I am a citizen of Kazakhstan and it happened so that as soon as I finished my studies I started working for an oil and gas company that was involved in the management and development of a network of gas stations in West Kazakhstan. I started working from the lowest position of economist. I still remember the flow of information that needed to be analyzed and processed. It was a real job and very different from what we had been taught at university. So, it was a bit of a shock to me. I am grateful to my colleagues who openly shared their knowledge and experience. As a result, I quickly adapted to the environment and began to reveal my potential as well. Luckily, my persistence and diligence was not left unnoticed, after that there was already a move up the career ladder. I was able to see the company from all sides. It was a lively, interesting and very intense job. I gained the greatest experience that I have been still using.
At the next step I moved to a private business structure where I saw how different work approaches there were, and how quickly business could respond to changes. This is its strength as well.
Another important step in my career was in 2014 when I received an offer from a company that was planning to enter the aircraft fuel market. For me, it was not just a challenge, it was an opportunity to participate in building a company, forming business processes and building relationships with partners. It was a really difficult journey. The market turned out to be quite peculiar and no one expected a new player to appear on it. But thanks to teamwork, we were able to do it. Today, the company is successfully operating in the aviation fuel market. I am proud to have participated in the establishment of this company and to have contributed to its development.
Such was my "journey" to "Rompetrol", which turned out to be quite an interesting adventure. Now it is time to use all my knowledge and experience in a new market – in Georgia, for the development of the company "Rompetrol".
You were placed at the head of "Rompetrol Georgia" during a very difficult period, I mean a pandemic period. What is your vision for the development of the company?
In fact, I'm glad I have to work during this difficult time. It forces you to be constantly in good shape. Crises provide an opportunity to see all processes from different angles, increase efficiency and find new ways of growth. I am a reformer by nature, I love to improve, to create something new. "Rompetrol" has its tasks and manual. There is a vision of how to achieve these tasks and in what direction to develop the company. I'm not ready to reveal it yet. Let it be a surprise for the market.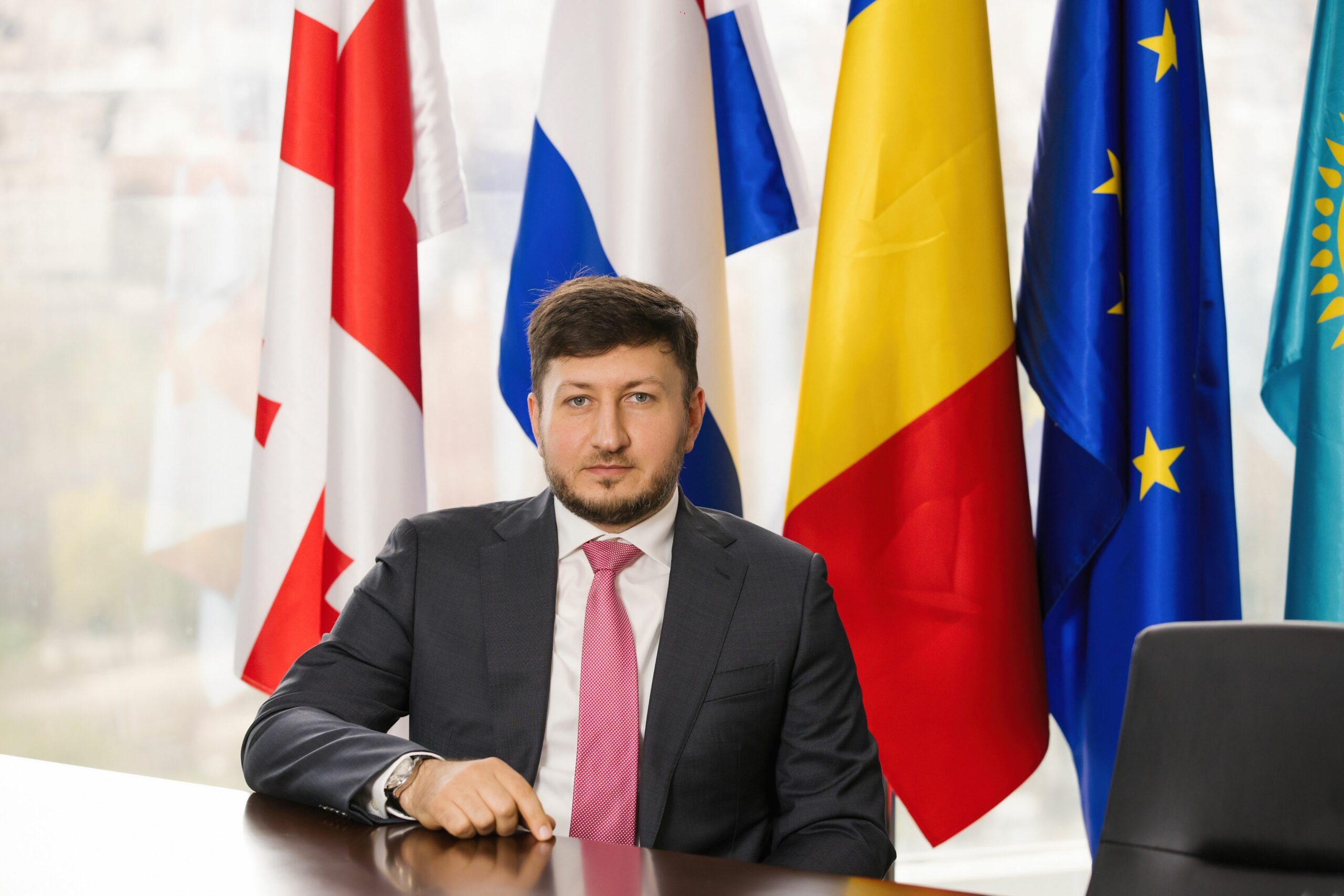 Last year "Rompetrol Georgia" added several new stations in the country. Should we expect the further expansion of the network?
For us the issue of network expansion is strategic. Of course, we are going to further increase our representation in the region. It is time to pay attention not only to the quantity, but also to the quality of network development in general, and to each gas station in particular. In the near future in Borjomi, we are planning to launch a pilot project of a shop and a gastronomic zone at our new gas station. In general, it is necessary to create additional services at the stations. Our plans include some interesting ideas, which the customer will get acquainted with step by step.
I would like to ask you about fuel prices, we see that oil is becoming more expensive on world exchanges and in Georgia. What is the pricing policy of "Rompetrol Georgia?"
It is very good that you are raising this issue. There is an opinion on the market that "Rompetrol" fuel is one of the highest quality, but at the same time has the highest prices.  In terms of quality, I can definitely say that we supply our customers with fuel only of the highest European standard quality.
As for its high price, this is no longer true. This is a myth that has survived from the time when "Rompetrol" entered the Georgian market. We have an absolute market price. We simply respond timely to the changes in the world market and currency fluctuations. Therefore, when world quotes rise, we are one of the first to reflect this on our gas station prices.
Moreover, for Rompetrol fuel, our customers pay much less in Georgia than in Romania or Bulgaria. We are well aware of how acute the issue of pricing is, so we are deliberately minimizing the price of the fuel.
The quality product we sell may not be cheap, but we always try to find a solution to this issue. Our customers are still the ones who choose high quality fuel.
Your opinion on the challenges of the oil business in Georgia is also interesting.
Problems really exist in the market and everyone knows it. As for me, I divided these problems into two categories. The first category covers issues related to market development and the need for timely changes in the legal framework. This is a normal process that accompanies all developing markets. In the second category, I combine problems that harm worthy market participants and hinder its development. Together with the Georgian Business Association, we are actively involved in the preparation of proposals for the improvement of the Georgian oil products market and we are also working on proposals for the improvement of the regulatory framework.
"Rompetrol Georgia" has been developing on the local market for 16 years already. Its owner group KMG International, with 6,000 employees, operates in 11 countries in Europe and Central Asia and is one of the largest players in the Black and Mediterranean regions.
დატოვე კომენტარი