MRKT is a P2P shopping platform, with the elements of social network, a place where emerging brands, creators, makers, artists, collectors and individual creative sellers meet.
MRKT is a US New York-based company, planning its first-hand launch in Georgia. One of the main goals of the company is to accelerate the export of Georgian goods. Accordingly, MRKT aims to subsidise all shipments within and from Georgia for the first three months.
here are various barriers when it comes to shipping from Georgia, therefore it has always been very hard for Georgian entrepreneurs, small/emerging brands and artists to expand the market for their creations and other products and go international. At MRKT, they think that financing the shipments will partially solve the above mentioned problem. After the global launch, MRKT plans to provide even more aid for Georgian production and export.
The application is designed to be all about users and their needs. The full screen image design makes the space fully comprehensible for the best product representation, while having an option to make several product tags on one photo, makes the app even more convenient for commerce.
Mrkt offers a search engine, adjusted to the user.
All the categories, except for several basic ones are derived from user generated hashtags. With this particular approach, MRKT eliminates the gap between the seller and the buyer and simplifies the process of discovery.
The discovery process is also simplified by another tool, a function called "Near me" that gives the user the opportunity to discover the local sellers wherever they go.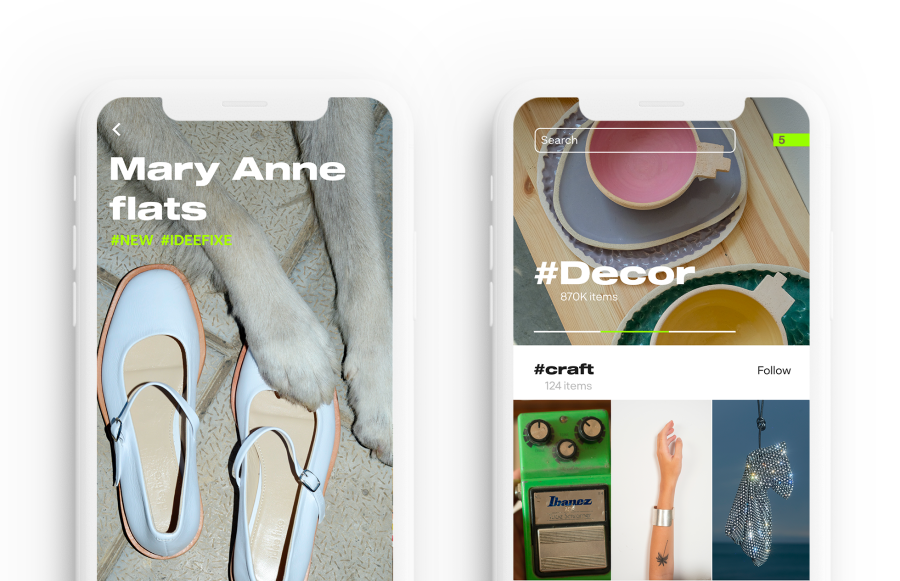 One of the most important features of the application is AI-generated feeds. After the multiplication, as users and data grow exponentially, the engine gets smarter, adjusting the feed to the interests of a user, enabling faster and more personalized commerce.
MRKT community is compiled with aesthetic obsessed individuals, creators and emerging brands, to whom aesthetics and self-expression plays a vital role.
In general, MRKT is for everyone, who is interested in fashion, design, art, collectibles, and rare discoveries and to whom the term" Mindful shopping" carries a vital meaning in the act of caring for the planet.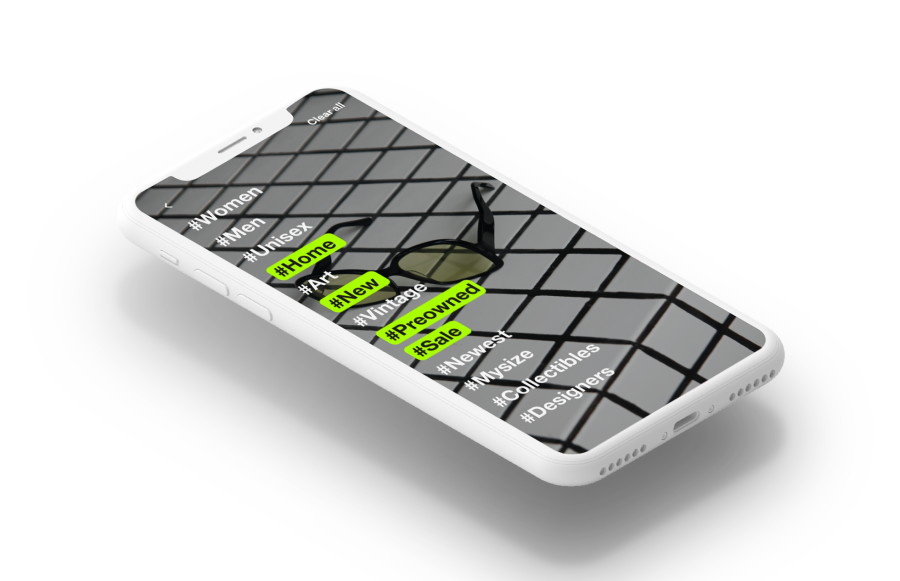 The company is oriented on constant development and innovation. The R&D centre, based in Georgia, is working on creating new innovative features and technologies. The future development plan for the application is focused on implementing a video shopping feature in it.